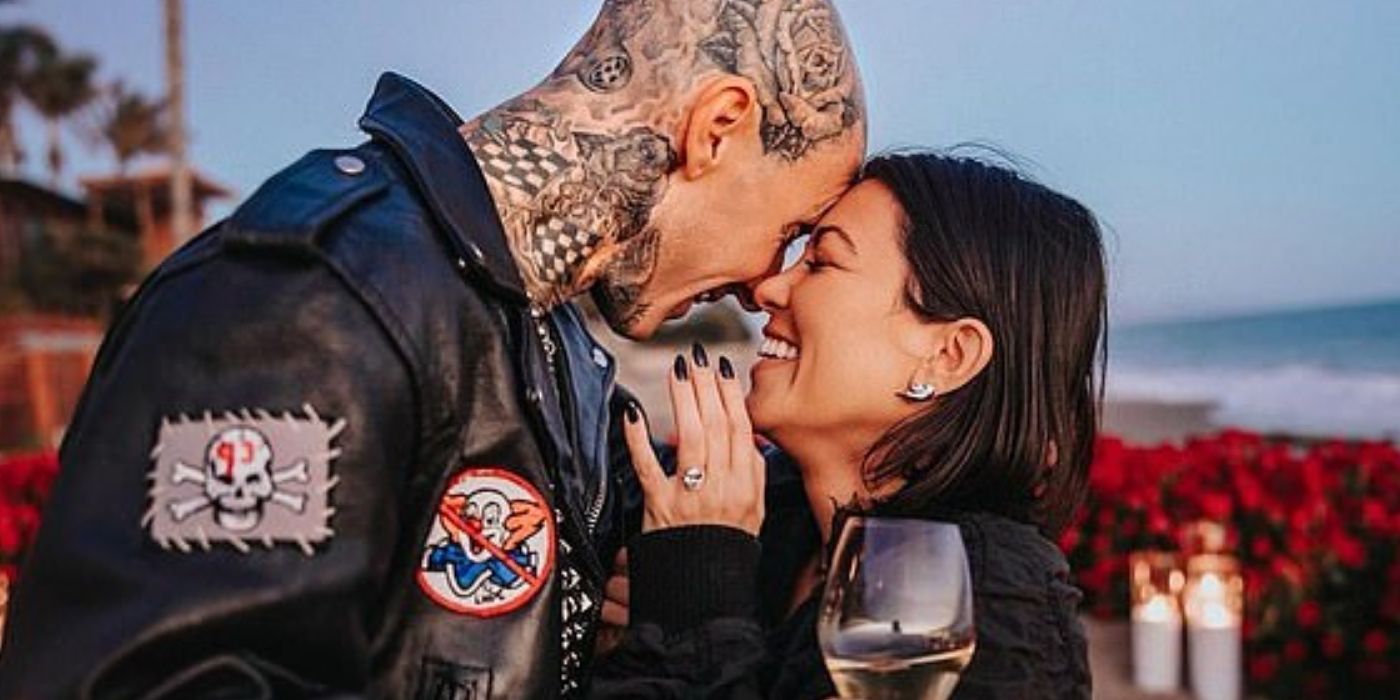 Amid Kourtney Kardashian's engagement to Travis Barker, the Keeping Up With the Kardashians star is reportedly already wedding planning. Travis recently surprised Kourtney with a romantic beachside proposal attended by their families and close friends. Since the proposal, Kourtney has expressed her excitement on social media while flaunting off her giant diamond ring. She's so excited that she's already starting to think about what her big day will look like.
Following the proposal, Kourtney and Travis enjoyed an intimate celebration with their loved ones. Travis's two teenage kids, Landon and Alabama Barker, shared videos from the dinner and the couple couldn't look happier. Travis and Kourtney held each other while laughing and talking to each other with everyone else in the room. The pair have been inseparable since going public in January and fans weren't too surprised that Travis finally popped the big question. It'll be his third marriage and the first for Kourtney.
Related: KUWTK: Shanna Moakler is 'Hurt' Kids Attended Travis' Engagement Party
Insiders say Kourtney and Travis are already getting started on planning their nuptials just two weeks after getting engaged. "Kourtney and Travis have already started talking about wedding planning and they're both so excited," a source told ET. "Lately, they have been considering having a destination wedding that will be intimate and small. They are hoping to get married sooner than later." Fans can expect a Kardashian-Barker wedding very soon, given that the couple already has support from their friends, family, and even their kids. Sources say Kourtney's three kids with Scott Disick are all happy for their mom, while Travis's teenagers are clearly Team Kourtney and enjoy sharing her on their social media pages.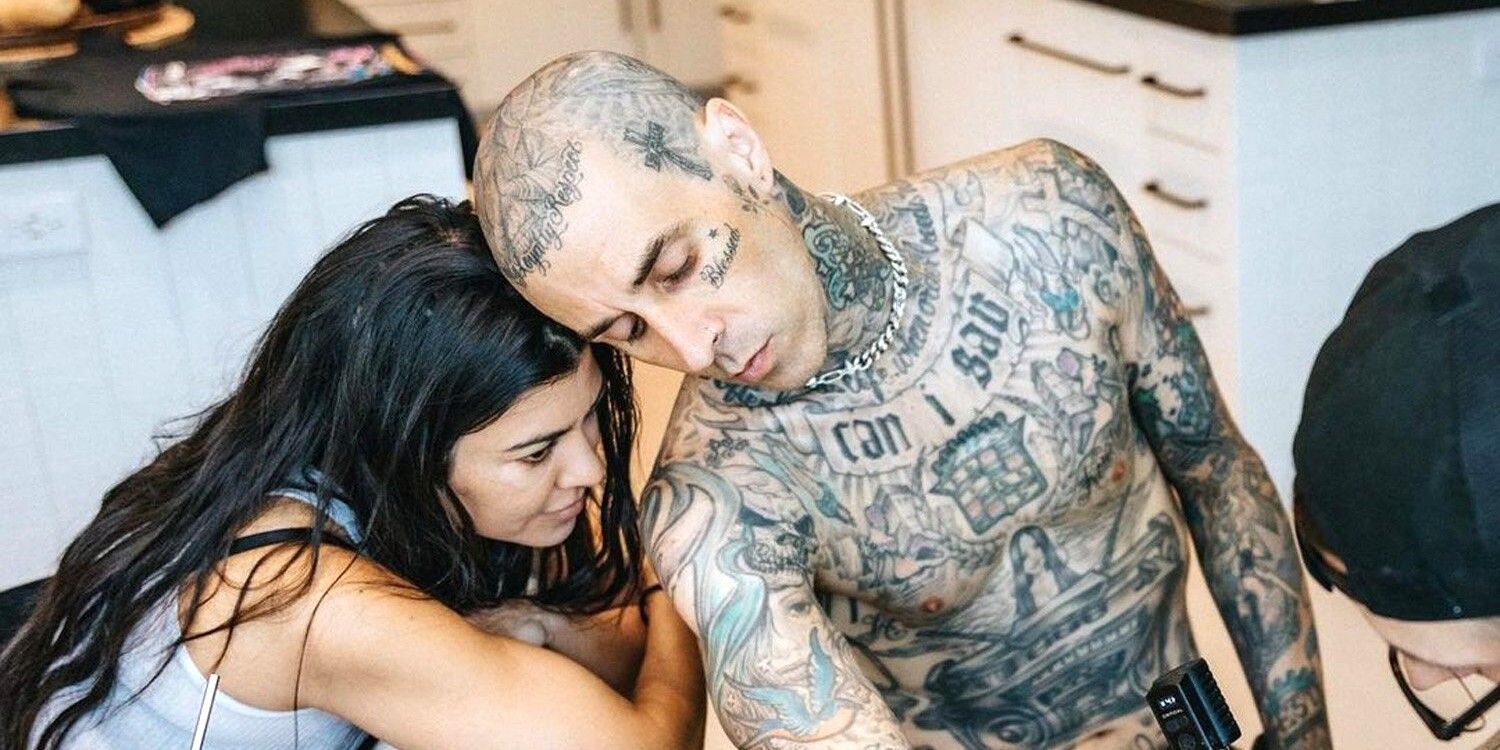 The Barker-Kardashian kids are gearing up for their first blended holiday season together. But with them having been neighbors for years, the two families are already very familiar with each other. However, the same can't be said for Kourtney's ex Scott. He has noticeably distanced himself from the KarJenners following the engagement with insiders saying he feels "betrayed" by Khloe Kardashian and Kris Jenner not giving him a head's up on Travis's proposal. Scott is still very close with the family and will be included in all of their festivities. But it'll be up to Scott to show up. "He will still be included and welcomed in various Kardashian celebrations, including holidays, as he is still their family," the source added. "But right now, he doesn't know if he will choose to be around."
With insiders noting how "soon" Kourtney and Travis want to get married, it's likely that Scott could still be too upset to attend the nuptials. Considering his history with the Poosh founder, it'll be hard for Scott to watch Kourtney say "I do" to another man. The Keeping Up With the Kardashians alum has gotten back on the dating scene, but it's clear from reports that Scott is bothered by Kourtney's engagement if those anonymous sources are to be believed. While she's busy wedding planning, Scott is keeping his mind off things by partying with young models, per People. It's Lord Disick's way of healing.
Next: KUWTK: All Clues That Kylie Jenner May Give Birth To A Baby Boy
Source: ET
from ScreenRant - Feed