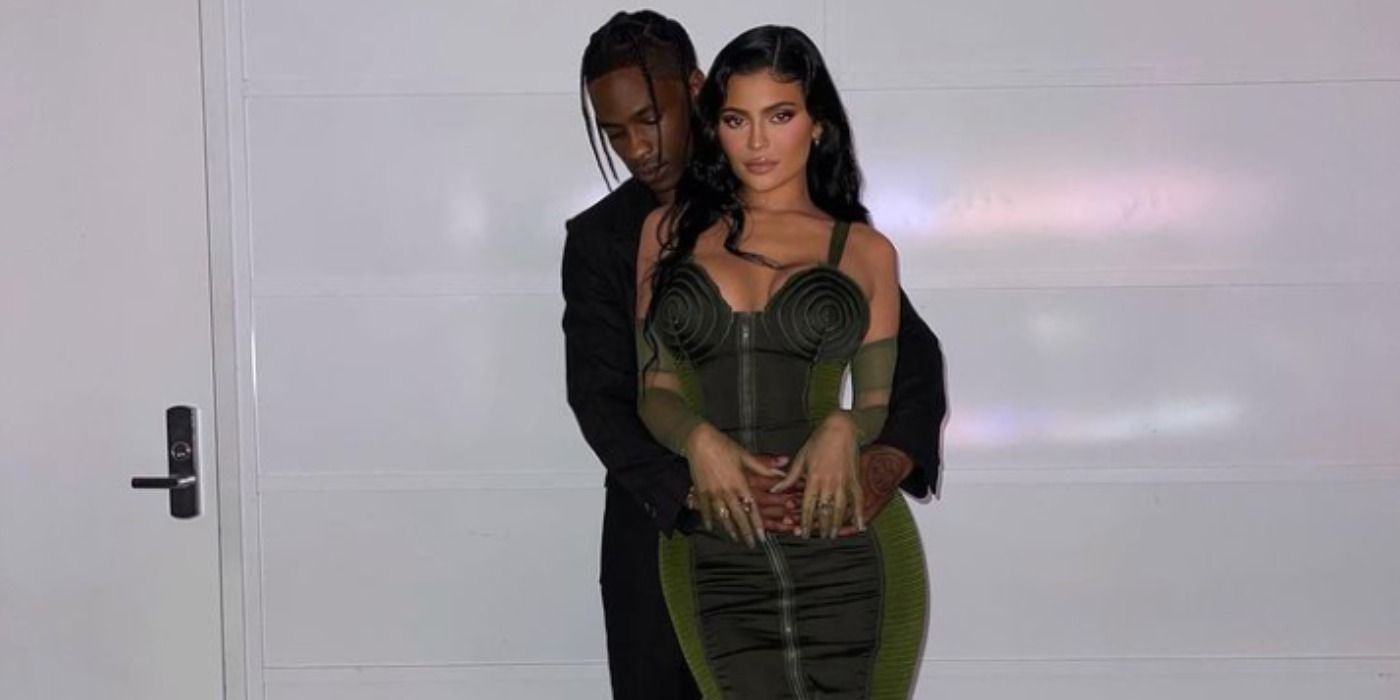 Kylie Jenner is being warned by Keeping Up With The Kardashians fans after Travis Scott seemingly signed popular TikTok star Malu Trevejo. The beauty mogul is trying to enjoy her second pregnancy in peace, but she had her weekend disrupted by gossip and hearsay. It all kicked off after controversial TikTok star posted and deleted a photo alongside Travis claiming to be signed to his record label, Cactus Jack. But shortly after the big news was made, critics blasted Travis and questioned why he'd sign the young influencer. Now that the record deal appears to have fallen by the waist side, fans are questioning if Kylie was behind Travis dropping his new alleged artist.
There haven't been many reports about the status of Travis and Kylie's relationship ever since she announced her pregnancy. The couple carries on without exact titles and is expecting their second child together. Meanwhile, there are still ongoing rumors about their relationship dynamic and if Travis is fully committed to Kylie. Alas, the Kylie Cosmetics mogul has shut down rumors that she and Travis are in an open relationship. While Travis has publicly referred to Kylie as his "wifey," the duo keeps their relationship private and out of the press. On the other hand, that hasn't stopped Travis from being accused of hooking up with other women. If the rumors are true, it would explain why Kylie chooses to keep a safe distance from labeling their relationship while enjoying their co-parenting relationship.
Related: KUWTK: Everything To Know About The Kardashian Kloset
Over the weekend, Kylie and Travis's relationship was put to the test again after social media influencer Malu Trevejo announced her addition to Cactus Jack records. "Birthday girl I'm so happy dreams come true got signed to @cactusjack and @atlanticrecords," she captioned a since-deleted picture captured by Reddit user u/ranis22. In the photo, Malu stood alongside Travis and the two appeared to be good friends. However, as soon as the announcement was made, it was taken away with Malu posting up a series of subliminal messages on her Twitter and Instagram Story. In a since-deleted tweet captured by Redditor u/ItsYourBoi9, Malu called out a "billionaire" for being a "hating insecure a** b."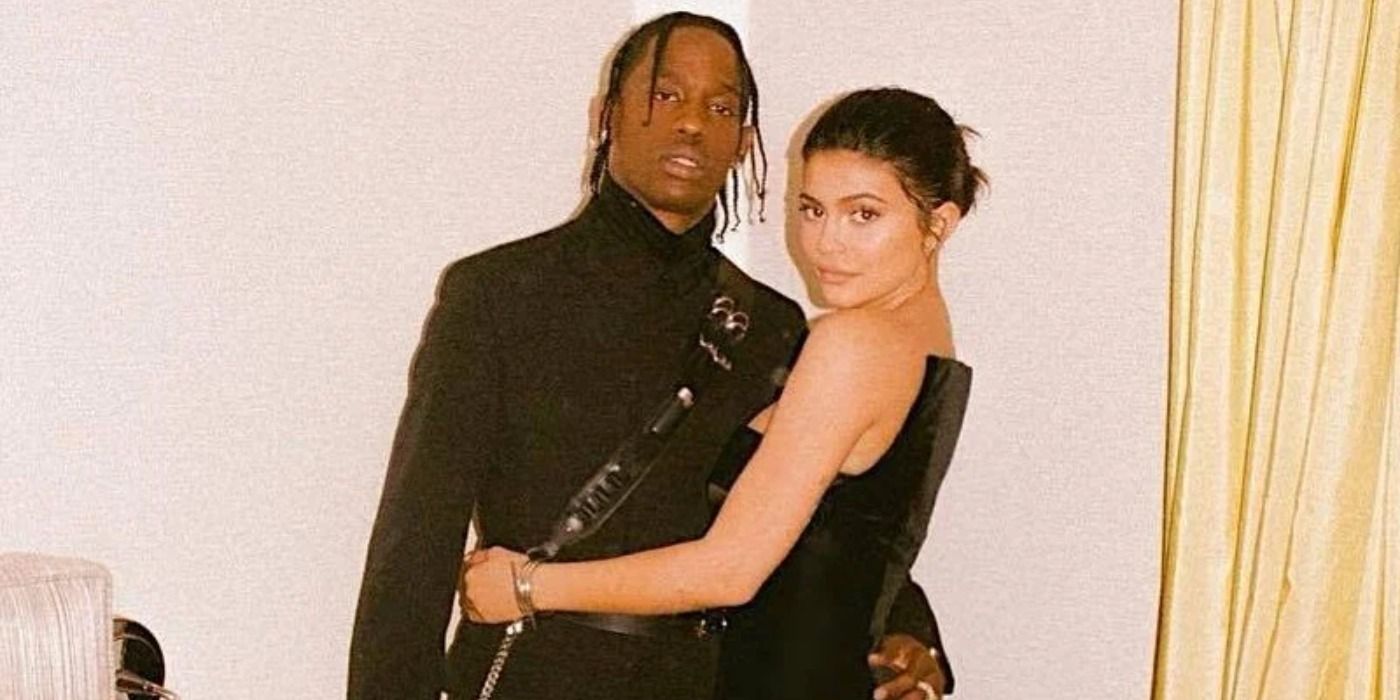 While it's not confirmed who exactly Malu was referring to, many onlookers think she was calling out Kylie who once covered Forbes as the "youngest self-made billionaire." Despite having the title snatched shortly after, Kylie is still $900 million and possibly just $100 million shy of joining her big sister Kim Kardashian in the billionaire club. Considering Malu's short-lived record deal announcement with Cactus Jack, it does leave many to think that the TikToker is taking jabs at Kylie after getting dropped by Travis' label. Many are questioning if Malu was ever signed or if it was a clout chase move. But, why Malu would lie about something like that on such a public platform is questionable.
Some onlookers have noticed that Malu has shared various posts in the past teasing all the times she hung out with Travis and his crew. They also think she might have hinted at flirting with Travis by using his signature brown heart emoji. For now, though, it's all hearsay and rumors. If Malu did get signed to Cactus Jack, announcing it before signing the dotted line was her biggest mistake. Kylie might not have anything to do with the deal not going through. It could have more to do with Malu's controversial comments on social media. Needless to say, Travis might be distancing himself from the young social media star to avoid having any relationship drama with Kylie. The Keeping Up With The Kardashians alum is expecting their second child and the last thing Travis wants to do is upset his pregnant girlfriend.
Next: KUWTK: Kylie Shares Good Kylie Baby Reviews After Swimwear Fails With Fans
Source: Reddit/u/ranis22, Reddit/u/ItsYourBoi9
from ScreenRant - Feed