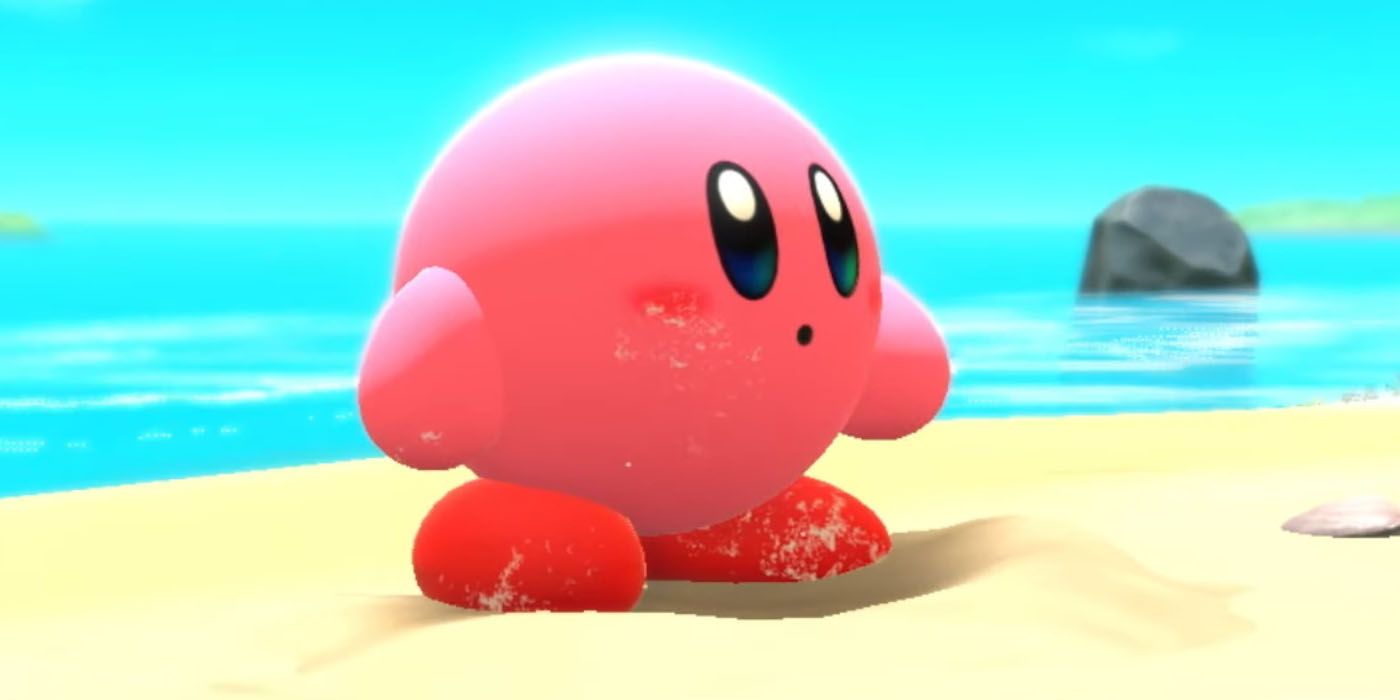 Nintendo might have kept Kirby and the Forgotten Land under wraps for five full years, if one noted internet leaker is to be believed. News about Kirby and the Forgotten Land was leaked mere hours before the September Nintendo Direct livestream late last month, but fans were still taken by surprise at the adorable pink puffball's first full-fledged 3D platforming adventure.
The plot of Kirby and the Forgotten Land is still largely a mystery, but last month's Nintendo Direct trailer showed the iconic little balloon creature washing ashore on the ruins of a modern-looking civilization overrun by plants. There, he will be tasked with battling a mix of new enemies and returning foes and exploring a wide range of colorful 3D environments, including sandy beaches, old skyscrapers, and even an abandoned shopping mall. Kirby and the Forgotten Land looks very promising indeed, and it seems the development team at HAL Laboratory has been working on this new Kirby adventure for quite some time.
Related: Kirby And The Forgotten Land's Setting Is A Good Excuse For No NPCs
According to MyNintendoNews, noted gaming blogger and leaker Zippo claims that Kirby and the Forgotten Land was in development a good five years before Nintendo officially revealed it last month. Zippo notes that HAL Laboratory gave great thought to how Kirby's iconic ability to inhale enemies and copy their powers for his own use would work in a full 3D environment and thinks that "people are really going to be surprised by how natural it feels." The blogger also expressed excitement at the lush, green post-human setting for Kirby and the Forgotten Land, and thinks that this new game will be a great way to celebrate Kirby's upcoming 30th anniversary next year.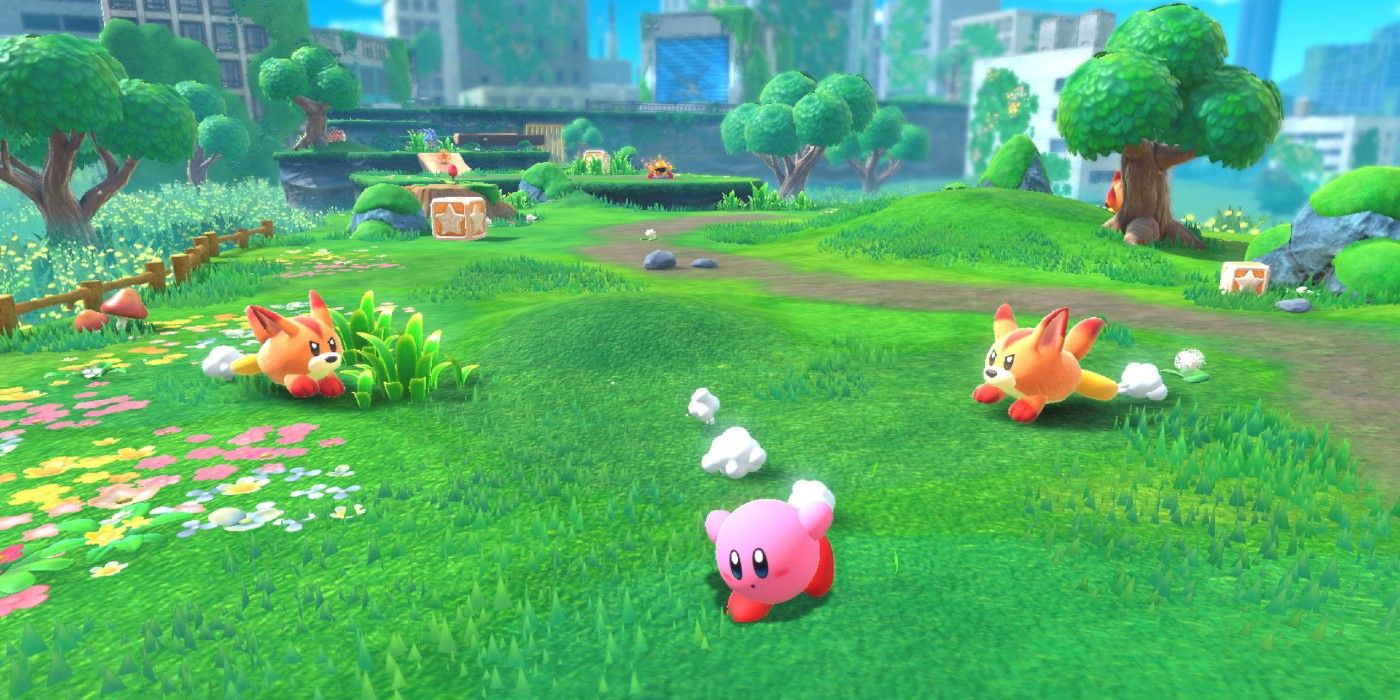 Fans are already excited for Kirby and the Forgotten Land's eventual release on the Nintendo Switch sometime next Spring, with some even comparing Kirby's new foray into a seemingly open-world 3D environment to 2017's blockbuster smash hit Super Mario Odyssey. Additionally, a recent leak from the Australian Classification Board suggests that Kirby and the Forgotten Land may feature online compatibility to some degree, though the exact details of what this could entail are still unclear.
Although Zippo's claims haven't been officially confirmed yet, it might not come as a surprise that HAL Laboratory has been working on Kirby and The Forgotten Land for roughly five years considering how polished the game already looked when Nintendo announced it a few short weeks ago. Players will get to see the full result of this half-decade of work when Kirby and the Forgotten Land releases on the Nintendo Switch in the Spring of 2022.
Next: How Kirby's Copy Ability Makes Him Stronger Than Every Smash Bros. Character
Source: MyNintendoNews, Zippo
from ScreenRant - Feed