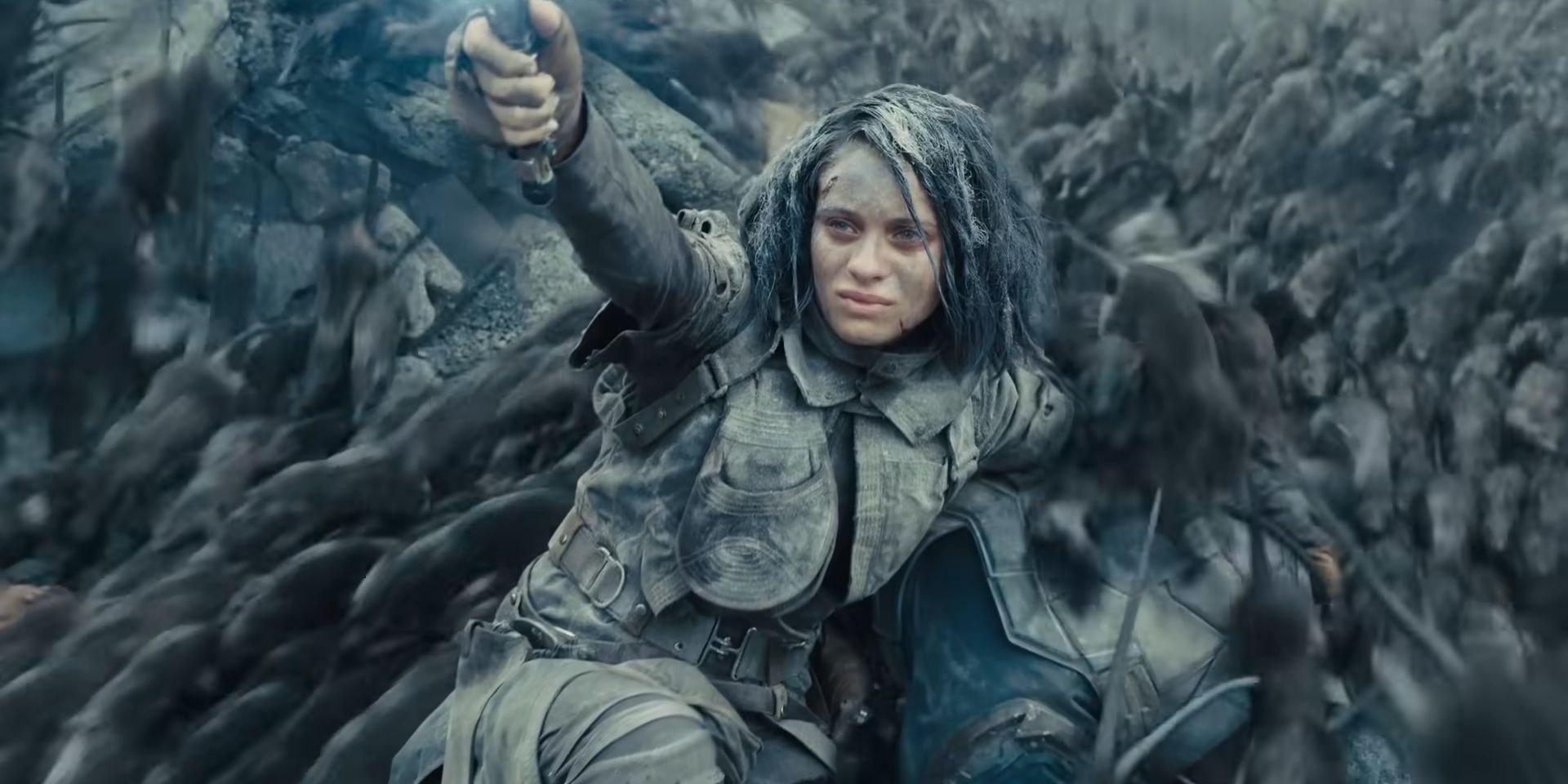 James Gunn details Ratcatcher 2's death scene that was cut from an early version of The Suicide Squad script. Following his work on the MCU's Guardians of the Galaxy movies, Gunn came over to the DCEU for his own take on the famous team of Belle Reve inmates who are sent on high-risk black ops missions in exchange for shortened prison sentences. Though The Suicide Squad disappointed at the box office earlier this summer, it was a hit on HBO Max and widely praised by critics and audiences alike as a vast improvement from its 2017 predecessor.
Gunn's version brings back a few characters from David Ayer's Suicide Squad, namely Amanda Waller (Viola Davis) as the ruthless leader of Task Force X. Harley Quinn (Margot Robbie) and Rick Flag (Joel Kinnaman) also return for prominent roles alongside Gunn's colorful cast of new characters which most notably includes Bloodsport (Idris Elba), Peacemaker (John Cena), Ratcatcher 2 (Daniela Melchior), Polka-Dot Man (David Dastmalchian), and King Shark (Sylvester Stallone). Other newcomers like Savant (Michael Rooker), T.D.K. (Nathan Fillion), and Blackguard (Pete Davidson) fail to make it out of the first act alive.
Related: The Suicide Squad: All 17 Characters In The NEW Task Force X Explained
In a new interview with CinemaBlend, writer/director James Gunn opened up about how he originally planned for Ratcatcher 2 to die at the end of The Suicide Squad. Though he took the sequence out of the script before Warner Bros. ever got a chance to see it, he remembers a lot of the gnarly details, which he describes below:
At the very end of the movie, Ratcatcher 2 had taken the information about [Project Starfish] from Jotunheim. She had smuggled in and gotten away with all of that information from Jotunheim, and the rest of the group didn't know about it. And (Amanda) Waller blew up her head, after they went back to the prison! At which point, Harley tries to talk Bloodsport — Bloodsport's freaking out, because he's connected to this person, like a daughter. And he's freaking out, and Harley is actually being sort of kind, in a weird way, trying to talk Bloodsport into just letting it go. But Bloodsport ends up shooting Waller in the heart with a combustible bullet and threatening to blow her up. It was sort of complicated, but it was something like that. He didn't shoot her in the heart. He shot her right below the heart with one of the exploding bullets, which we see Peacemaker using earlier in the movie. And so now she has to do what he says.
Gunn went on to explain why he decided to change this ending, saying "it was just too dark," even for him:
It was just too dark for me. It was really just too dark. It didn't really work for me. It didn't really tell the story that I wanted to tell, which is much more about the characters' different journeys, emotionally. And for me, really, the ending with Bloodsport petting the rat... that, to me, was the perfect ending for the movie.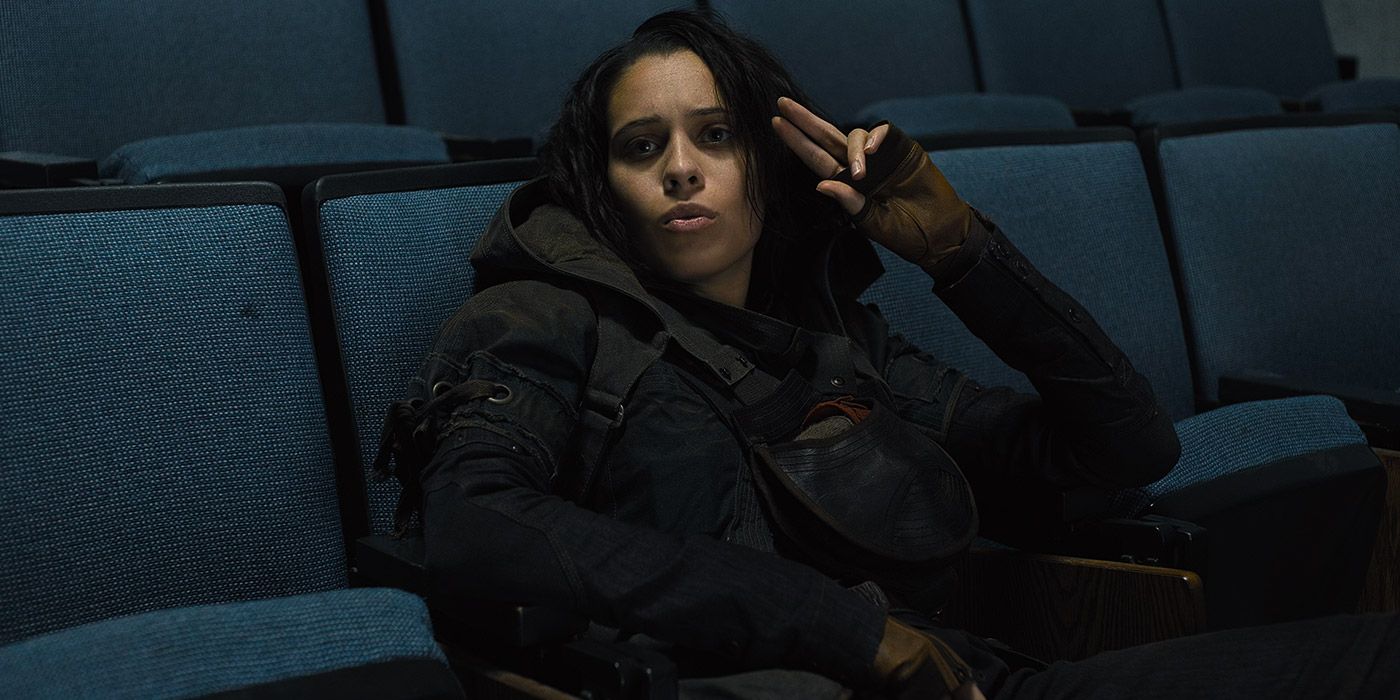 James Gunn has spoken before about how The Suicide Squad originally had a much dark ending. Though he didn't reveal it at the time, this is likely what he was referring to. Considering they are the Suicide Squad, many of them are expected to die, and many of them do in Gunn's version on the beaches of Corto Maltese. However, his original ending may have taken it a step too far.
It makes sense that Bloodsport would have reacted this way to Ratcatcher 2's death given the father-daughter relationship they cultivated over the course of the film. It would have also been interesting to see performers like Elba, Melchior, Robbie, and Davis and pull off this ending, but an over-the-top bloodbath of this magnitude may not have been an appropriate ending, even for The Suicide Squad. It's probably for the best that Gunn opted for a more subtle, heartfelt conclusion to his DC feature debut.
Next: The Suicide Squad End-Credits Scenes & Spinoff Setup Explained
Source: CinemaBlend
from ScreenRant - Feed