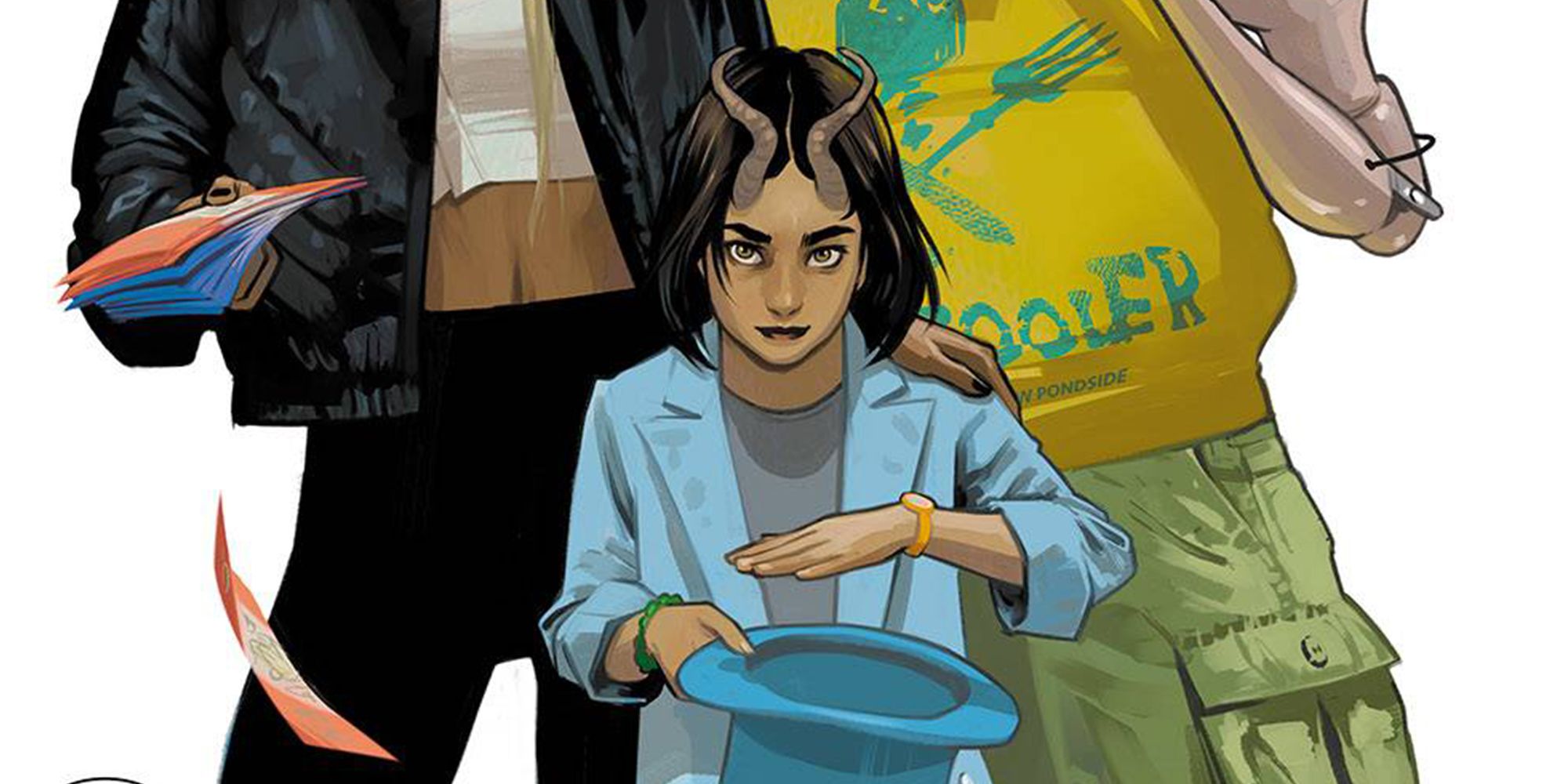 In early 2022 Image Comics will hold a series of midnight release parties for the triumphant return of Saga. The talented duo of writer Brian K. Vaughan (Y: The Last Man, Runaways) and artist Fiona Staples (Archie) will continue Saga, one of Image Comics' most critically and commercially successful series. The sci-fi series follows star-crossed lovers Alana and Marko from warring races and their daughter Hazel as they flee the forces that consider their family sacrilege.
Saga has been on a hiatus since issue 54 was released in July 2018. Vaughan and Staples didn't make the wait easy for fans as that issue ended with a truly heart wrenching, gut-punch cliffhanger. In 2019 the creators revealed that Saga was planned to be precisely 108 issues, making issue 54 the mid-series finale.
Related: Kurt Busiek To Write New Arrowsmith, Astro City Comics For Image
It was announced earlier this month that Saga will finally return after nearly 3 years with a double sized issue on January 26, 2022. Saga #55 will mark the beginning of the second half of the epic. According to GamesRadar, Image will be celebrating the return of its massively successful series with midnight release events at participating comic book stores at midnight on January 25, 2022. Saga's return will be part of Image Comics' 30th anniversary celebration, a fitting placement as Saga #1 was released during the publisher's 20th anniversary in 2012.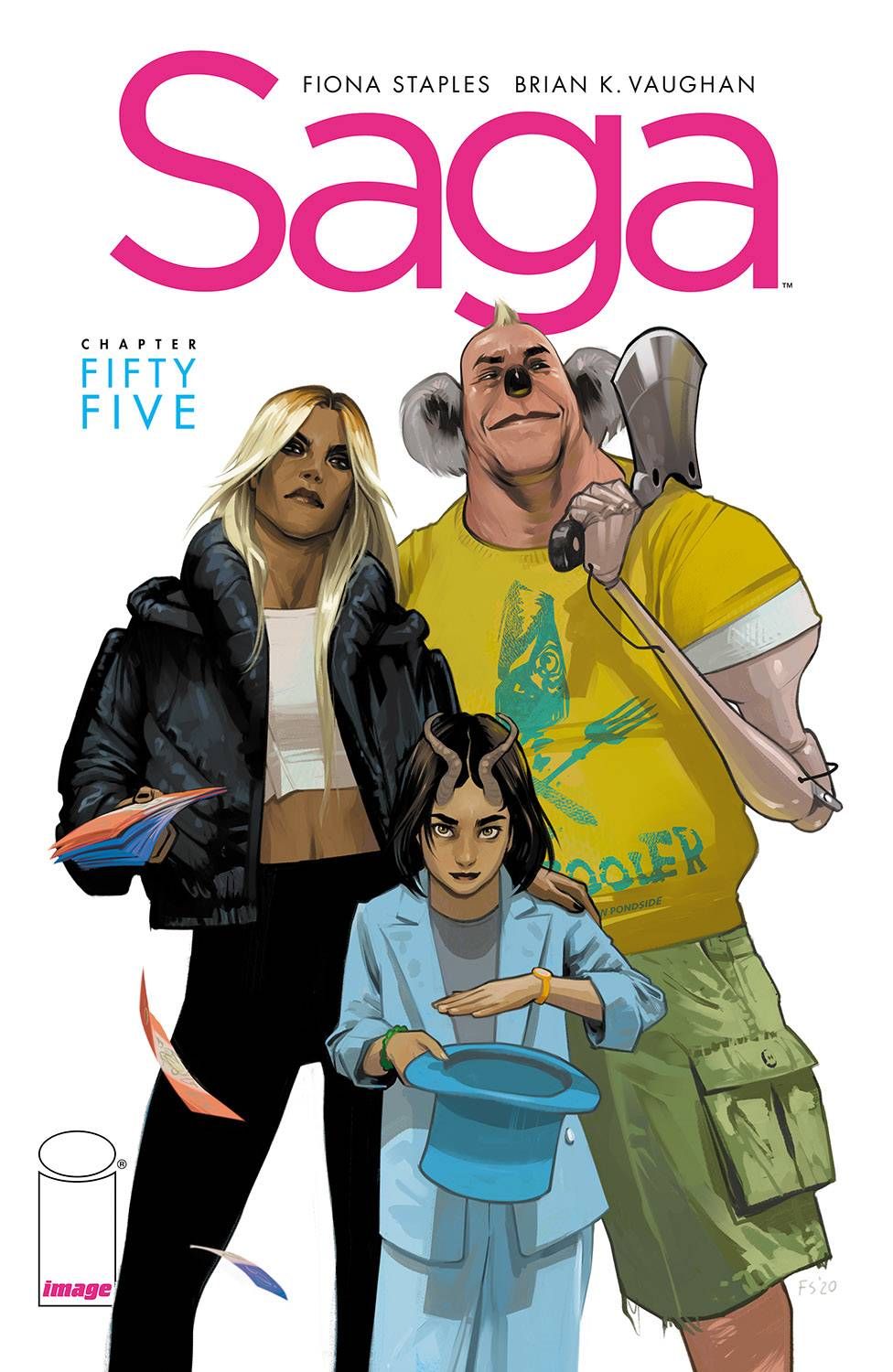 Midnight release parties, albeit rare, are not unheard of in the world of comics. Image Comics very similarly celebrated The Walking Dead's 10th anniversary with midnight parties for issue #115 in 2013. The Big Two have held a handful of them in the past as well. Marvel and DC spotlighted launches of new series through midnight parties for Fantastic Four #1 in 2018 and Rebirth #1 in 2016, respectively.
With 10 years under its belt, Saga has lived up to all the hype by consistently remaining one of the best books on the shelves. The series has won numerous awards, including Eisners, Hugos and Harveys, and it has sold more than 6.8 million copies and been translated into 20 languages. It deserves all of its acclaim and colossal sales figures (often even outselling the cultural phenomenon The Walking Dead). For readers who haven't yet picked up the series, there's just enough time to get caught up before the second half launches in a few months. The entirety of the first half of Saga is collected in two neat formats. Already released is the 1,400 page Saga: Compendium One, which collects all 54 issues in one massive tome. For a more manageable reading experience, hitting shops December 8, 2021 will be the Saga TP Box Set, which will collect all 54 issues in the format of nine trade paperbacks. After the long break, devoted fans of the Image Comics series will likely need a refresher as well before the midnight release parties on January 25, 2022 for the return of Saga.
Next: Watchmen: 2020 Webcomic Resurfaces Showing What Alan Moore Got Wrong
Source: GamesRadar
from ScreenRant - Feed