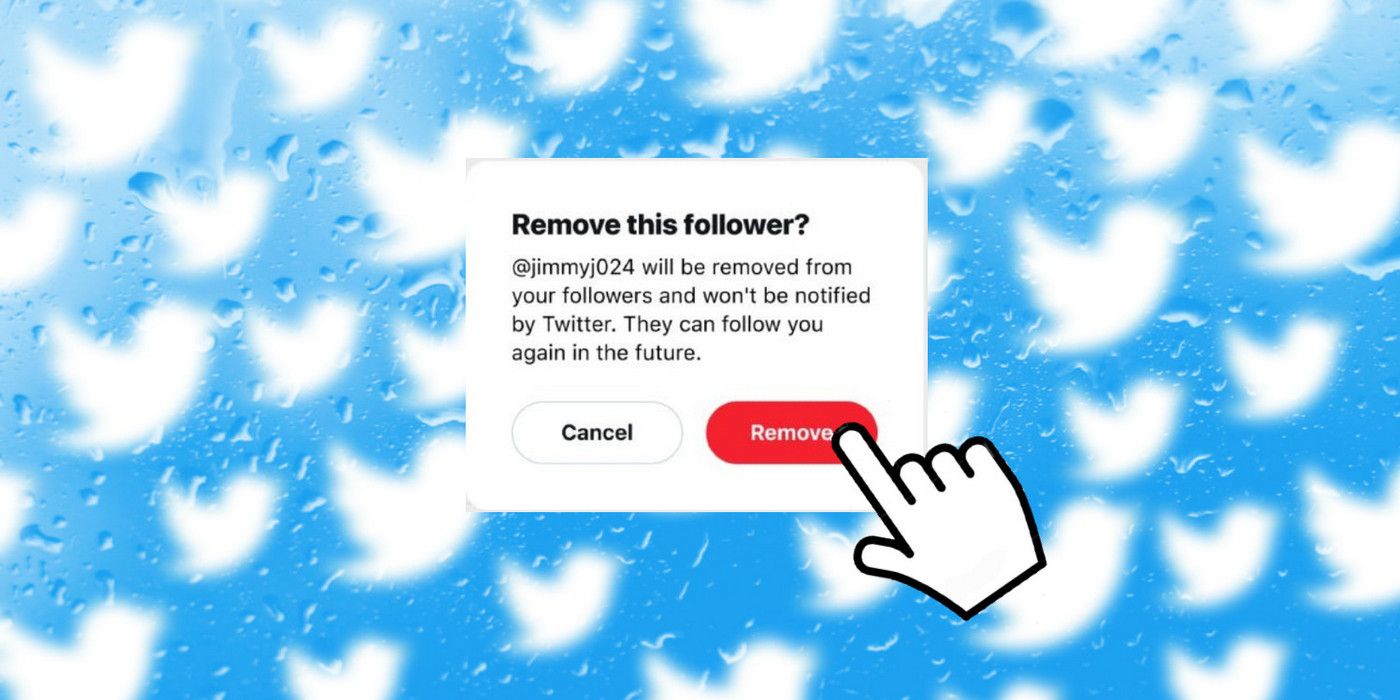 Twitter has long allowed users to block followers to reduce their interaction with annoying elements on the platform, but the company is now rolling out the ability to remove followers without having to block them. The company started testing the feature publicly in September before rolling it out to all users earlier this week. It is helpful when a user wants to prevent someone from seeing their tweets without further harassment or threats.
The ability to remove followers is currently only available on the web, and there's no word on when it will be rolled out on mobile. The feature is part of Twitter's efforts to reduce harassment on the platform and will enable users to remove their tweets from the feed of the removed follower without notification. The company also says that the new feature will make it easier for users to be the curator of their own follower list.
Related: Twitter Spaces: How To Co-Host With Someone Else
As explained by Twitter, it is quite easy to remove a follower on the platform. To do so, users will first need to log into their Twitter account via a web browser. They will then need to go to the 'Followers' tab on their profile, click on the three-dot menu button next to the name of the follower in question and select the 'Remove this follower' option. Finally, confirm the action and hit the red 'Remove' button on the popup menu to remove that user from the list of followers. However, the removed follower will still be able to re-follow the same account in the future. To prevent that, users will still have to block that follower, which will prevent them from contacting the blocker, searching their tweets or following them again.
The new feature makes official a workaround that Twitter users have long employed to remove followers without letting them realize that they've been removed. Often referred to as 'soft blocking', the workaround involved blocking and then unblocking a follower immediately. This removes them from the follower list but doesn't let them realize that they've been removed intentionally. Now that the new feature is official, not only will the workaround be no longer be necessary, it should also hopefully help increase privacy and reduce toxicity on the platform.
The ability to remove followers is one of the several privacy-related tools Twitter has been testing in recent times. One of the most notable is the new 'Safety Mode' that temporarily auto-blocks abusive accounts. According to Twitter, the feature will aim to reduce "disruptive interactions" by temporarily blocking accounts for seven days for using "insults or hateful remarks." The feature is still being tested among a select group of users, so it remains to be seen when the company will roll it out more widely. The company has also recently rolled out features like Super Follow and Ticketed Spaces.
Next: How To Delete Twitter Account — Everything You Have To Know
Source: Twitter
from ScreenRant - Feed