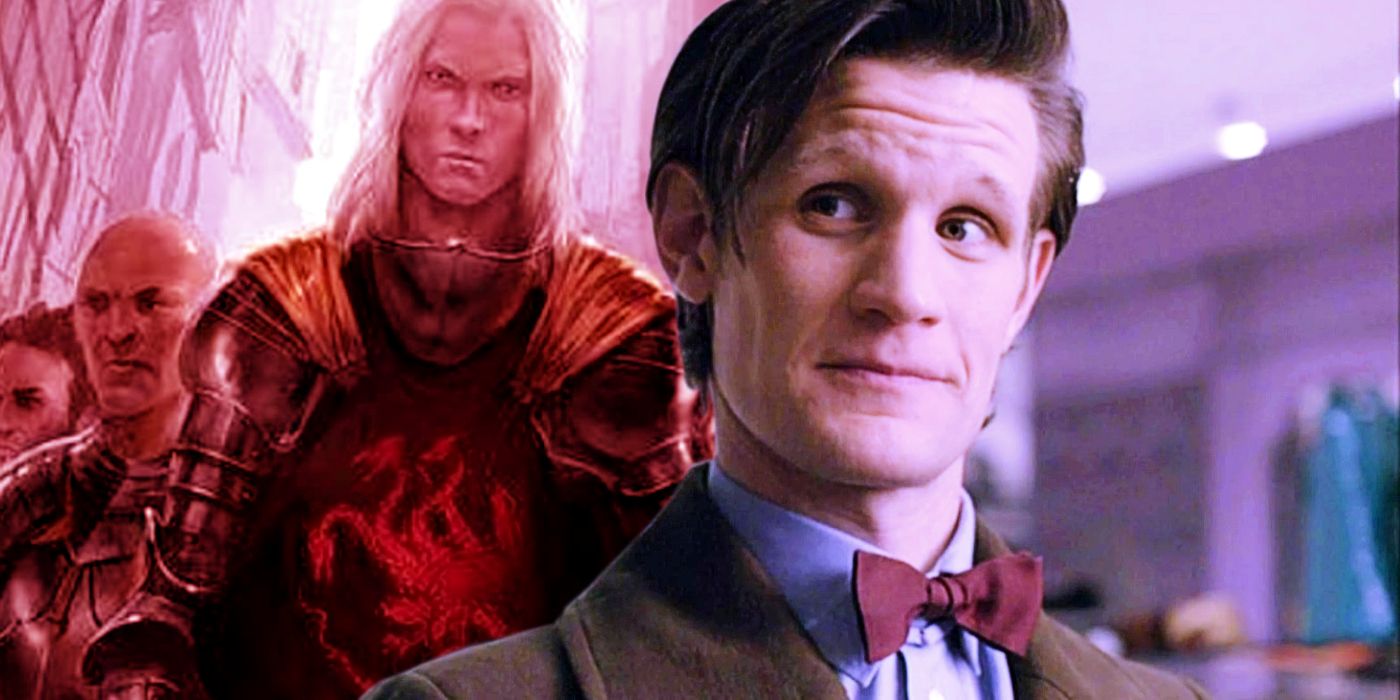 Matt Smith will play Daemon Targaryen in House of the Dragon, but why has his casting (and appearance) in the Game of Thrones prequel caused division among fans? Based on George R.R. Martin's Fire & Blood, which is written as an in-universe history detailing the Targaryen dynasty in Westeros, House of the Dragon will take place well over 200 years before the events of Game of Thrones. Centering on King Viserys I Targaryen, the fifth Targaryen King, it will ultimately lead to the civil war known as the Dance of the Dragons.
Daemon Targaryen is a key participant in this war. The brother of Viserys, the rogue prince, goes on to marry his niece, Princess Rhaenyra, who was named as Viserys' heir - despite having sons with his second wife, Alicent Hightower. Viserys' death leads to Alicent, her family, and loyal supporters proclaiming her eldest son, Aegon, to be the new, rightful king. Daemon, however, leads the charge in declaring Rhaenyra the Queen of Westeros, leading to a split not only down family lines but throughout the entire continent. Daemon, regarded as one of the best and most fierce warriors of the age, leads from the front during the Dance, and it's into this role that Matt Smith will be stepping.
Related: House Of The Dragon's Most Important Distinction From Game Of Thrones
While Smith was beloved for his work as the Eleventh Doctor on Doctor Who, the reception to his casting in House of the Dragon has been more mixed. Back when word of Smith's role first surfaced, there was some social media chatter from A Song of Ice and Fire fans unhappy with the choice, as they didn't see him as a good fit for the role (via Winter Is Coming). That's continued as production began on House of the Dragon, which again led to some pushback that Smith didn't quite look Targaryen enough (via The Things). This kind of division is hardly unusual in casting for roles based on beloved source material, including Game of Thrones. It also speaks to the dangers of type-casting and casting based solely on appearances, as well as the need to see a performance before truly judging it.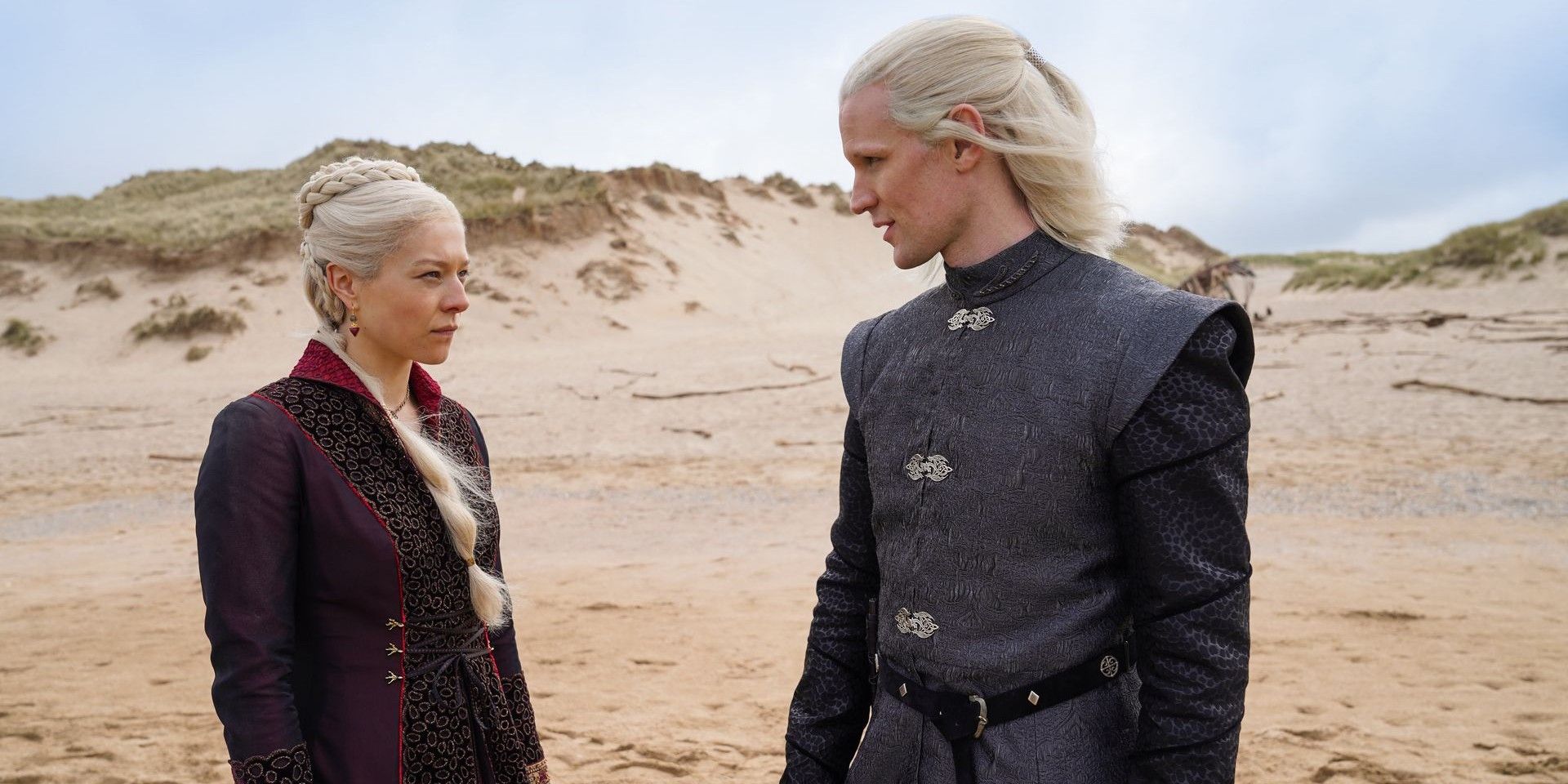 Smith is best known for his role as the Doctor, and his take on the character was that of a childlike alien, filled with wonder. It was great, but not something that makes him an obvious choice to play Daemon, an arrogant, ambitious, powerful, and bad-tempered character. He's a skilled, vicious warrior and a man who takes several lovers; he's charming and charismatic but capable of monstrous deeds. All that's before starting on his appearance: he has the customary silver blonde hair of House Targaryen, complemented by their usual otherworldly good looks, although he is perhaps a bit more hardened. Even in Smith's other roles, he doesn't exactly fit the criteria (the stately Prince Philip in The Crown is as close as it gets), but what he has shown is that he's an extremely talented, versatile, and charismatic actor; he may not be obvious for Daemon, but that itself makes the casting inherently interesting, and while there's little to connect him to the role, there's also nothing to suggest he won't do a great job.
The House of the Dragon's first official teaser trailer highlights Smith's iteration of Daemon. It shows him being broody, standing alongside Rhaenyra, his jaw set in defiance, and his eyes stony and seemingly ready for a fight. Smith narrates the trailer as Daemon, hinting at what's to come with a stern voice. Daemon doesn't appear for long in the trailer for House of the Dragon, but it's more than enough to see that the character is in capable hands. Daemon's cadence and serious features suggest Smith understands his character.
The actor's work on The Crown and other less joyful projects confirm he has the range. Even the wig he wears as the famous Targaryen is much better than the House of the Dragon set photos fans were initially disappointed to see when released. All told, there's enough footage so far to suggest that Smith does fit the part: he certainly possesses the high, sharp cheekbones that feel so particularly fitting of a member of House Targaryen, and the casting doesn't feel too far removed from Harry Lloyd himself, which worked out well. Smith may not have been an obvious fit for Daemon initially, but he will surely do a great job in the role.
More: House Of The Dragon's Lannisters Will Be Very Different To Game of Thrones
from ScreenRant - Feed