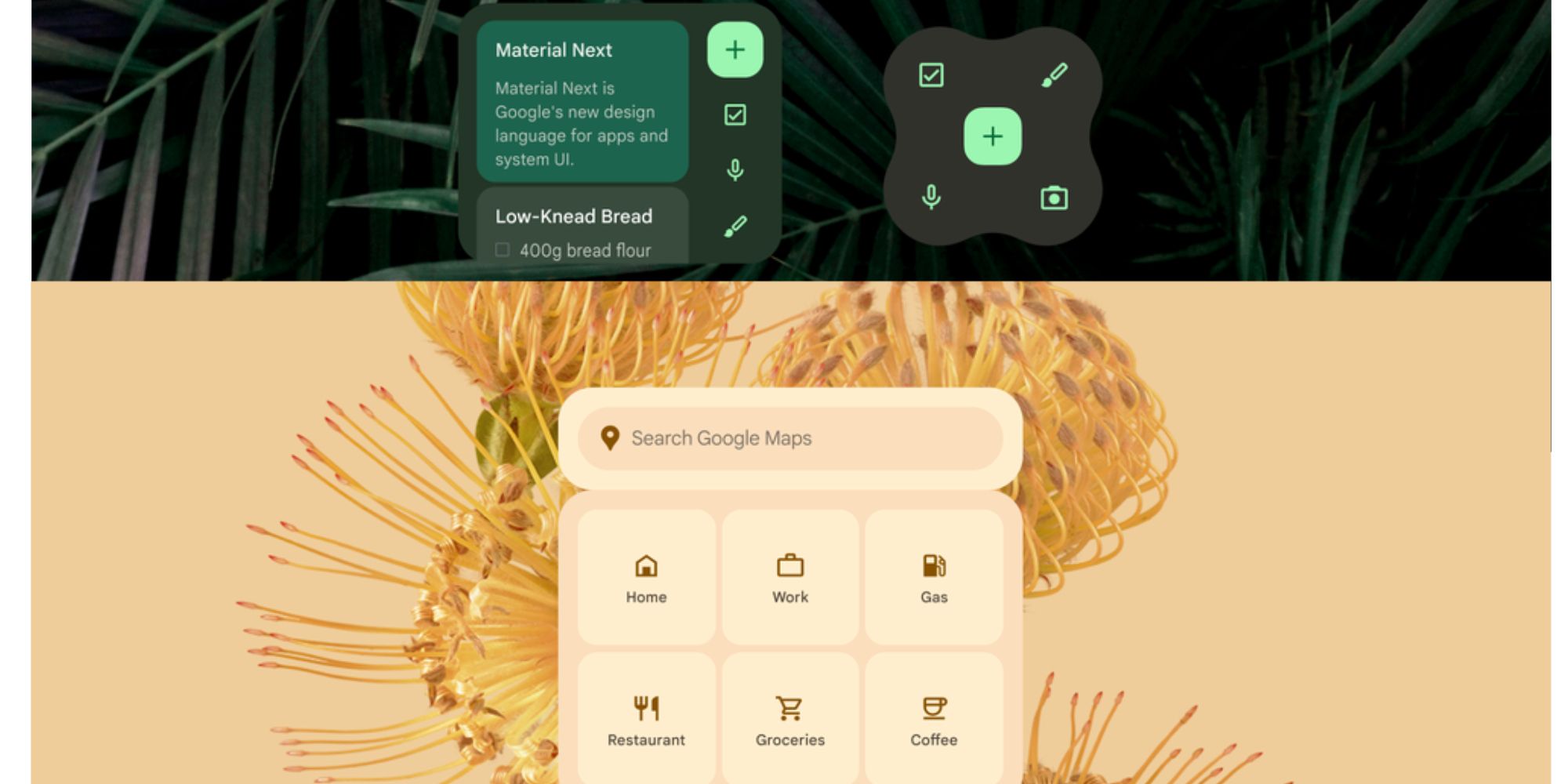 Android 12 brings a ton of visual overhauls to Android handsets, and thanks to a bunch of new Google widgets rolling out now, it's about to look even better. The main draw to Android 12 is a new design language Google calls 'Material You.' It redesigns the UI to be rounded and more responsive, custom themes can change the entire interface at a moment's notice, and the whole goal is to make Android feel personal. It's a design language that's supposed to revolve around your personal taste/style — hence the Material You branding.
One component of Material You is a focus on redesigned widgets. Widgets on Android have been bad for a few years now. They have inconsistent designs, many developers don't support them, and they've long felt like an afterthought of the operating system. Google hopes Android 12 changes that. Not only does it have a new set of rules and guidelines for widgets, but it's also committed to setting an example with all-new widgets for its own apps.
Related: Is Android 12L A Sign That The Pixel Fold Is Coming?
On October 28, Google announced it's begun rolling out a bunch of new widgets for some of its most popular apps. All of the new widgets can be resized in a variety of ways. Along with getting bigger and smaller, resizing a widget also changes its functionality. For example, if someone has a small Google Drive widget, resizing it instantly adds new controls — such as search, upload, and photo shortcuts. Additionally, when using the widgets on 'select' Android 12 devices, their colors will automatically change to match the current Material You theme.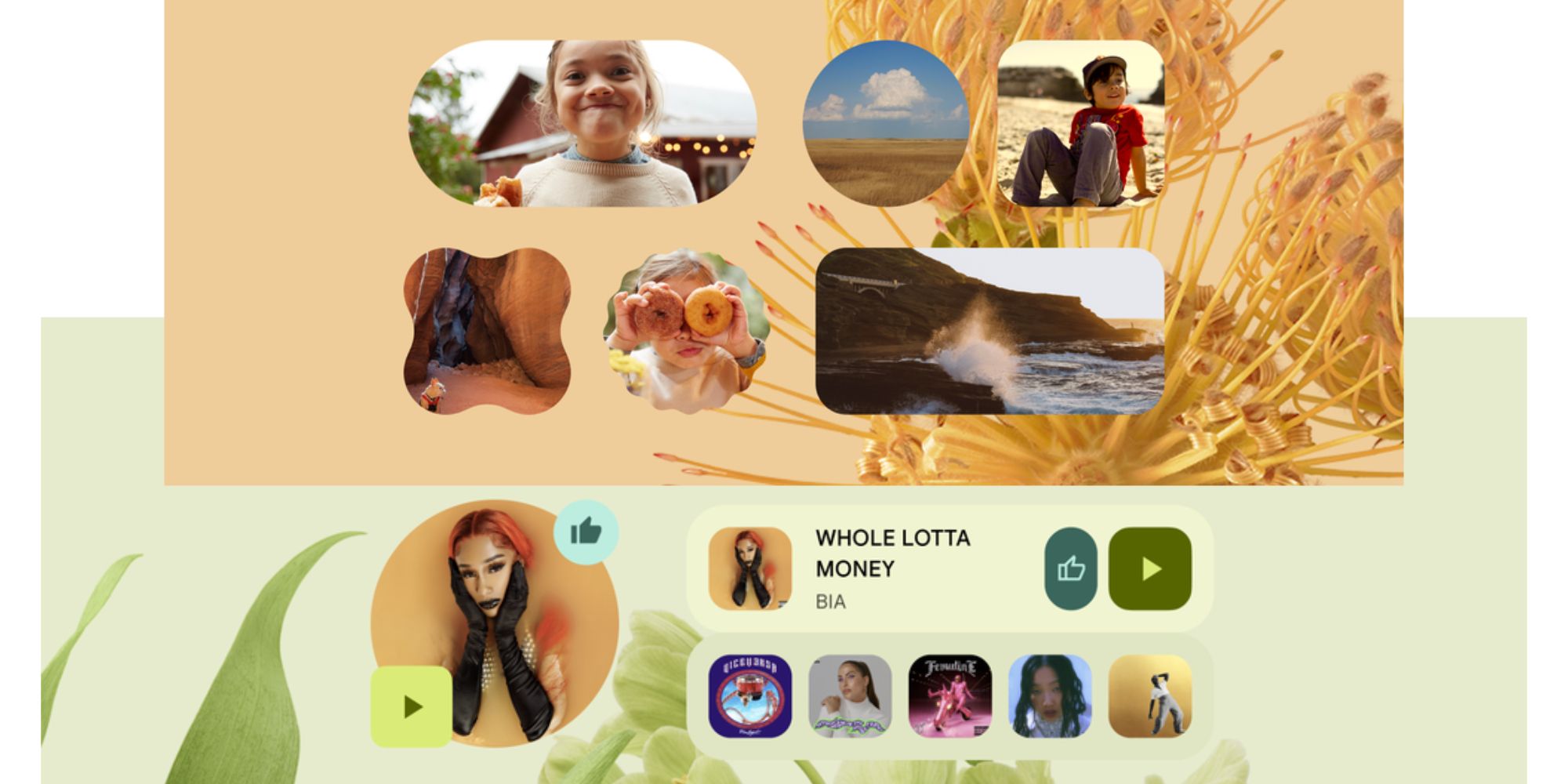 The first new widget Google highlights is for Google Maps. The Maps widget has a search bar at the top and six shortcuts for finding a specific place (including Home, Work, Gas, Restaurant, Groceries, and Coffee). There are also two new widgets for Google Keep. There's a larger one with four shortcuts and a scrollable list of your most recent notes. If that's a bit too much, a smaller version shows just the note-taking shortcuts in a unique, squircle shape.
Want to see all of your favorite memories anywhere on the home screen? That's where the Google Photos widgets come into play. Google has multiple shapes and sizes to choose from, such as a small circle or square, a long rectangle, and more. Of all the widgets Google's launching, Photos is the best example of how much more varied they can be compared to iOS widgets. Where Apple limits widgets to simple squares, Google's clearing had a lot of fun playing with weird, quirky shapes.
And that's not all. Google Drive has a couple of widget options. A smaller one has quick shortcuts for Drive, while a larger one shows a list of suggested documents that can be opened right from the widget. YouTube Music has a couple of options as well. The smaller widget highlights playback controls and the album art of whatever's playing. Choose the larger widget, and users also see other suggested albums below that. Rounding out these widgets is a data tracker for Google Fi, and multiple styles of clock widgets to easily see the current time. Want to check these out for yourself? Google says they're rolling out to users now. Check the Play Store for any app updates and they should be available soon!
Next: Google Pixel 6 Pro Review
Source: Google
from ScreenRant - Feed