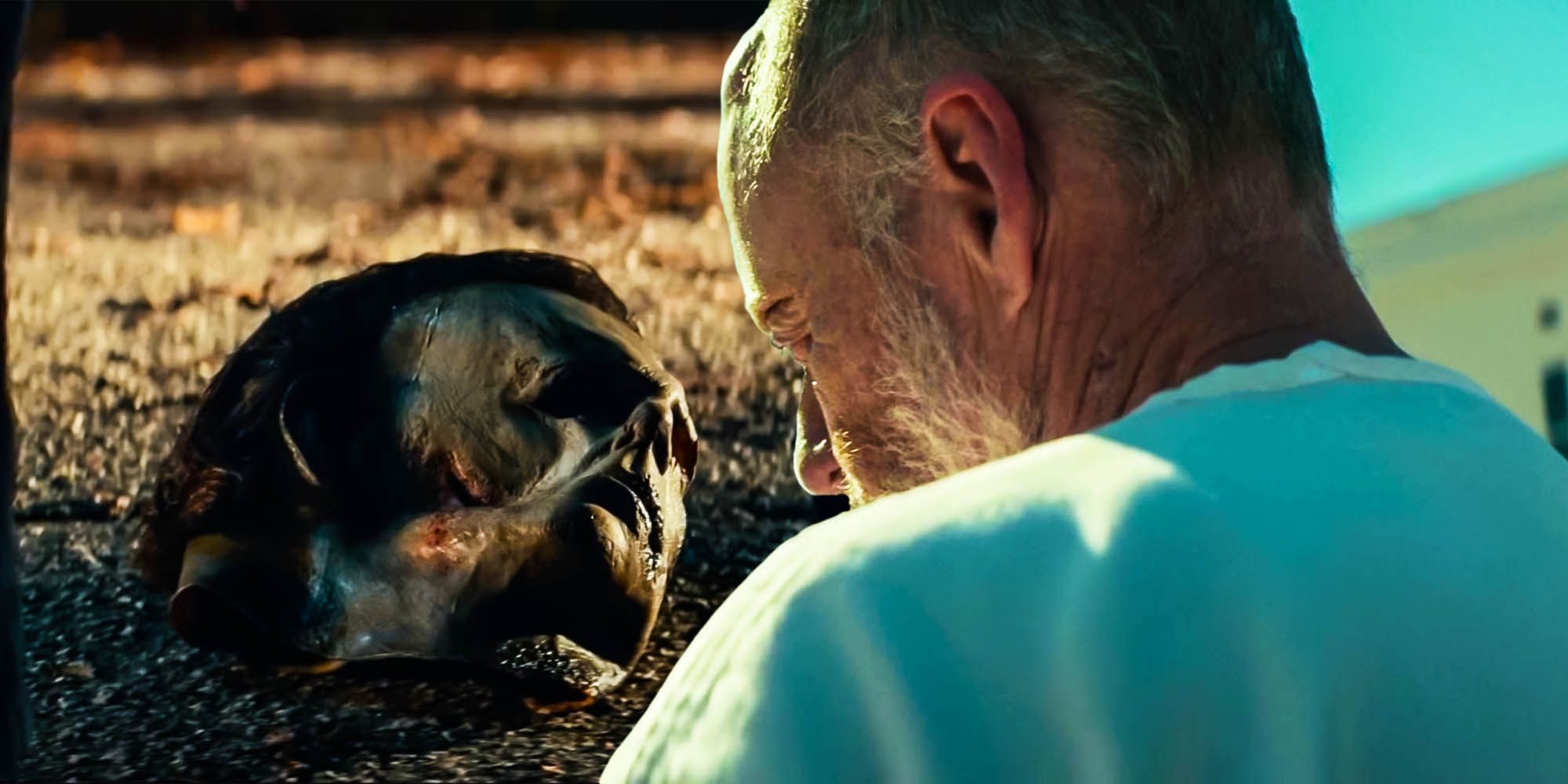 Director David Gordon Green has confirmed that 2022's Halloween Ends will have fewer franchise easter eggs than Halloween Kills. Halloween Ends, which will be the end of the Blumhouse trilogy started in 2018 with Halloween, is coming to theaters on October 14, 2022. Halloween Kills, which comes out this month on October 15, 2021, stars Jamie Lee Curtis, Judy Greer, Andi Matichak, James Jude Courtney, Nick Castle, and Anthony Michael Hall.
Just from the trailer and promotional materials for Halloween Kills, it's clear that the film is packed with references to previous films in the franchise. This is largely focused on the first film (the only one in continuity with the Blumhouse trilogy), including bringing back original actors Kyle Richards, Charles Cyphers, and Nancy Stephens, as well as recasting original characters Tommy Doyle and Lonnie Elam. However, there is also a major easter egg for Halloween III: Season of the Witch, with a reference to the three evil Halloween masks that form the crux of that unrelated anthology story.
Related: Why Halloween 2018's Alternate Ending Would Have Been Worse
Per ComicBook, at a Beyond Fest Q&A director David Gordon Green was asked about the Halloween III masks and whether or not he'd be including similar Easter eggs in the next film. He was also asked if he would be bringing back actors from any of the sequels, even if they're not in canon with Green's films. While the director did joke that he'd bring back Busta Rhymes from the much-maligned Halloween: Resurrection, he acknowledged that the final film in the trilogy, which producer Maled Akkad previously described as having a "more contained story" than Halloween Kills, will have "nothing overt or excitingly realized." It will have "some little tidbits" and "new faces and voices," but it will mostly be "a wash of the world that we've established here." Read the full quote here:
I literally said to [VP of Development at Blumhouse Productions] Ryan Turek the other day, "Should Busta Rhymes be in the next one?," This one, I think, was full of a lot of that fan fulfillment for me, in so many ways. The next one, I'm trying to think, I think there's some little tidbits. But it's nothing overt or excitingly realized. It's kind of a wash of the world that we've established here. And then some new faces and voices that take center stage, alongside.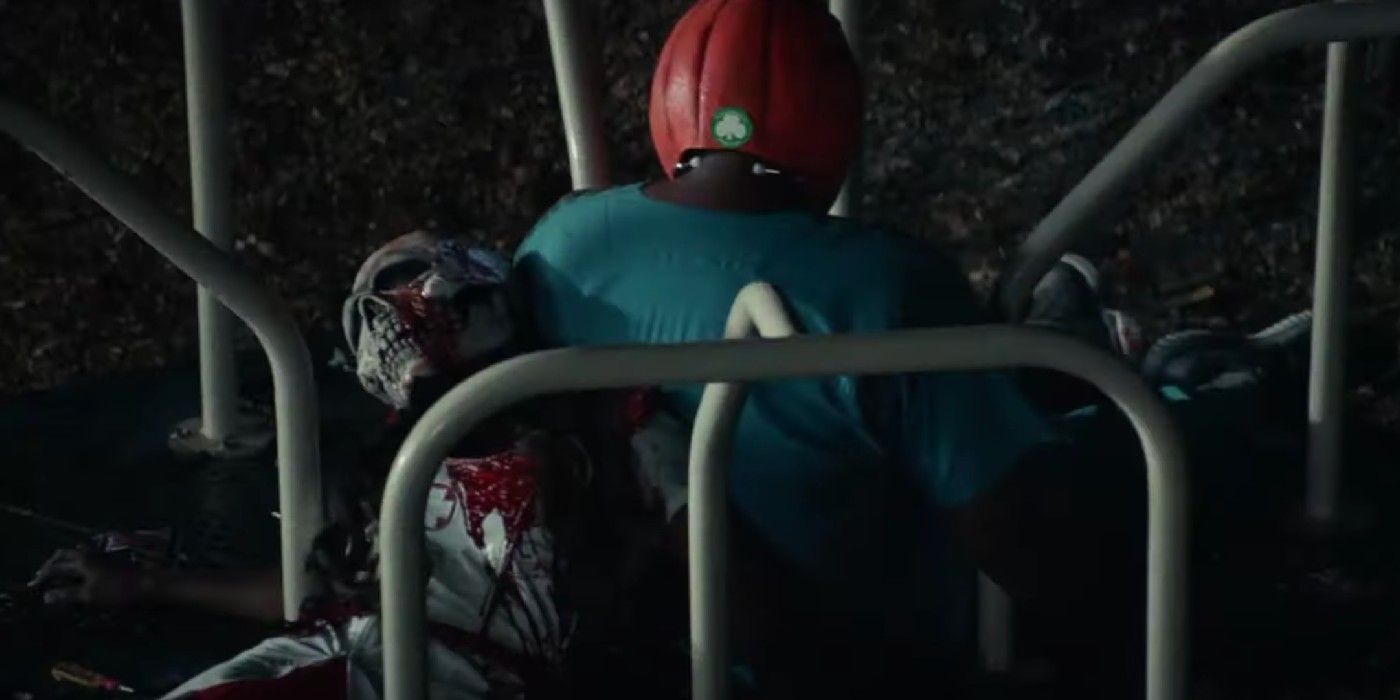 Halloween Ends is intended to put a stake in Blumhouse's reboot of the franchise. It makes sense that it will be tying up everything set up in the first two films rather than introducing more characters and situations. The story they have set up is about the three generations of Strode women fighting for survival against a force of pure evil, and something like a Busta Rhymes cameo is perhaps not subtle enough for what Green's intentions are with the film.
Halloween Ends will begin filming soon, so these concerns are certainly on Green's mind. Even if he wanted to include more characters, it would hardly be possible considering that he has plumbed nearly every surviving character and actor from the original 1978 film. It seems he's content with how much he's already stuffed his films with cameos and references and wants to close out his trilogy by taking it fully into his own direction using all the pieces he has already set on the board.
Next: Halloween Ends Theory: The Perfect Setting For The Final Chapter
Source: ComicBook.com
from ScreenRant - Feed