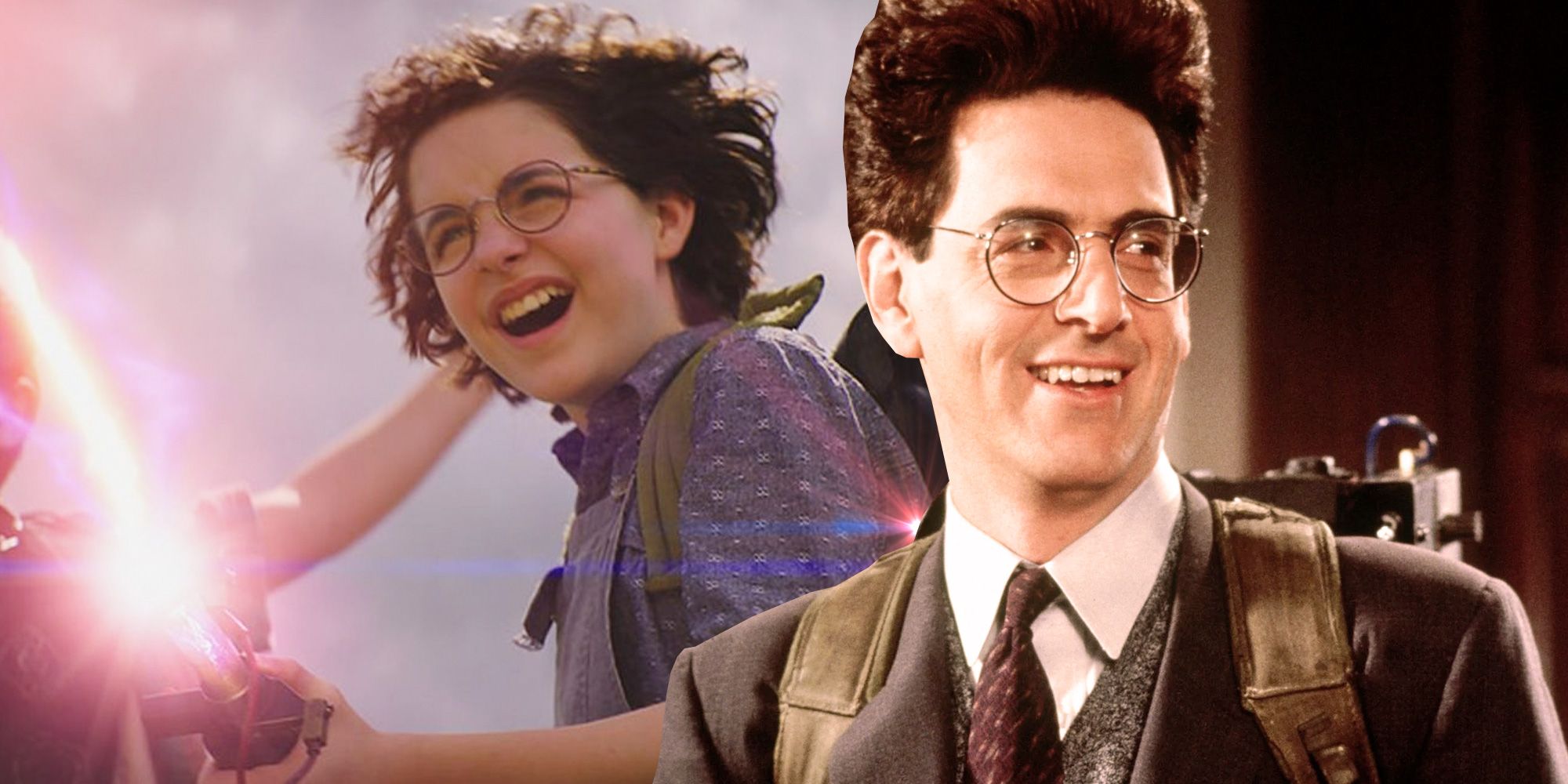 Ghostbusters: Afterlife has a dedication to Harold Ramis, who played Egon Spengler in the original Ghostbusters films. Ramis was joined by Bill Murray, Dan Aykroyd, and Ernie Hudson in the 1984 original directed by Ivan Reitman and returned to the role for the sequel, Ghostbusters II, in 1989. Ramis passed away in 2014 from autoimmune inflammatory vasculitis, leaving behind a tremendous legacy of work, including his acting and writing work on the phenomenon that is the Ghostbusters franchise.
The first two films in the franchise were directed by Ivan Reitman, who also worked with Ramis early on with films like National Lampoon's Animal House, Stripes and Meatballs. Reitman would go on to direct a string of notable films, including Twins, Kindergarten Cop, Dave, and Draft Day, while Ramis would appear in several films, as well as writing and directing a number of comedy classics, including Groundhog Day, Multiplicity, Bedazzled, and Analyze This and Analyze That. Numerous attempts were made to make a third Ghostbusters film, but that ultimately never came to fruition, eventually leading to a hard Ghostbusters reboot in 2016 without the original characters.
Related: Ghostbusters: The Strange True Story Behind The Iconic Theme Song
Ghostbusters: Afterlife is directed by Ivan Reitman's son, Jason Reitman, who has become a prolific filmmaker himself, making films like Up In The Air, Young Adult, Juno, and The Front Runner. Reitman took on directing duties for the film because he felt like he had a story to tell, but also because he wanted to make something for his father and daughter, as well as a family film that honored the Ghostbusters legacy. In an interview with Empire (via Ghostbusters News), Reitman explains why there is a dedication to original star Harold Ramis at the end, saying:
"This movie is for my father, for my daughter and for Harold. For me, that's it. For a long time, I had the idea of a girl finding a proton pack in a barn, walking outside and firing it into a row of corn and popcorn flew out. And I just didn't know what to do with it. When Harold passed all of a sudden (in 2014), I knew who she was: it was Egon's granddaughter. The concept of this intergenerational conversation between her and her grandfather become the real roots of what this story was. It became a Spengler story."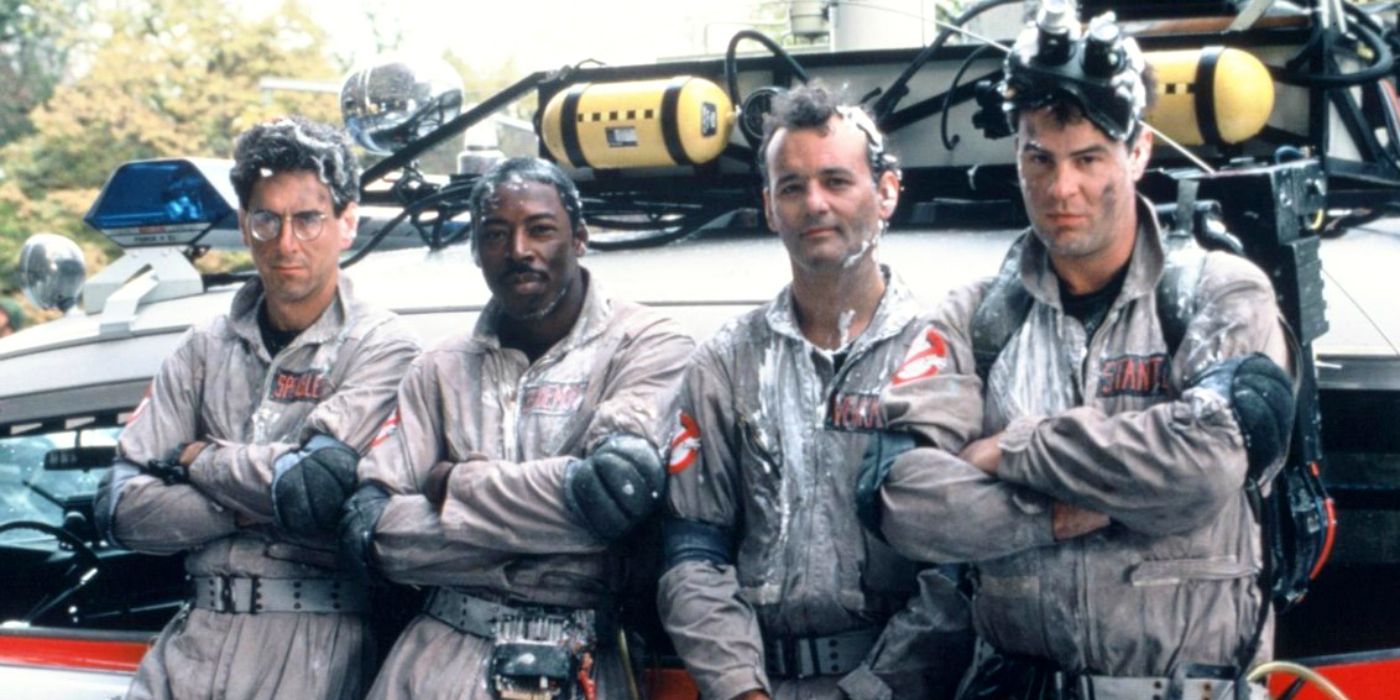 Reitman's father, Ivan, commented on the Ramis attribute as well, saying that he always thought of Ramis as "my smarter brother." He goes on to explain that Ramis was "very reasonable, very clever" and that he had a way of writing dialogue "quickly and with such dexterity". Ramis, who also became a director, would be a positive influence on Reitman, who says he felt "handicapped" when Ramis wasn't around to help him on a film.
Ramis left behind an amazing body of work that continues to live on today, making him a staple of the comedy genre, for which he excelled. While many lament the fact that a third Ghostbusters film never came together with the original cast, it appears that Ghostbusters: Afterlife may well help scratch that itch, especially with the inclusion of the actors in the film's cast. While their involvement is still a mystery to those who haven't seen the film yet, there's hope that it will bring the legacy of those characters to justice and open the doors for them to continue on. With the new cast starting out at a young age, the possibilities seem endless for more Ghostbusters films that follow the lineage of the original cast. Either way, it's nice to see Ramis honored for his contributions to the franchise and shows that Reitman and co. have their hearts in the right place for the new film, which opens on November 19.
Next: The Original Ghostbusters Script Was A Very Different Movie
Source: Empire (via Ghostbusters News)
from ScreenRant - Feed