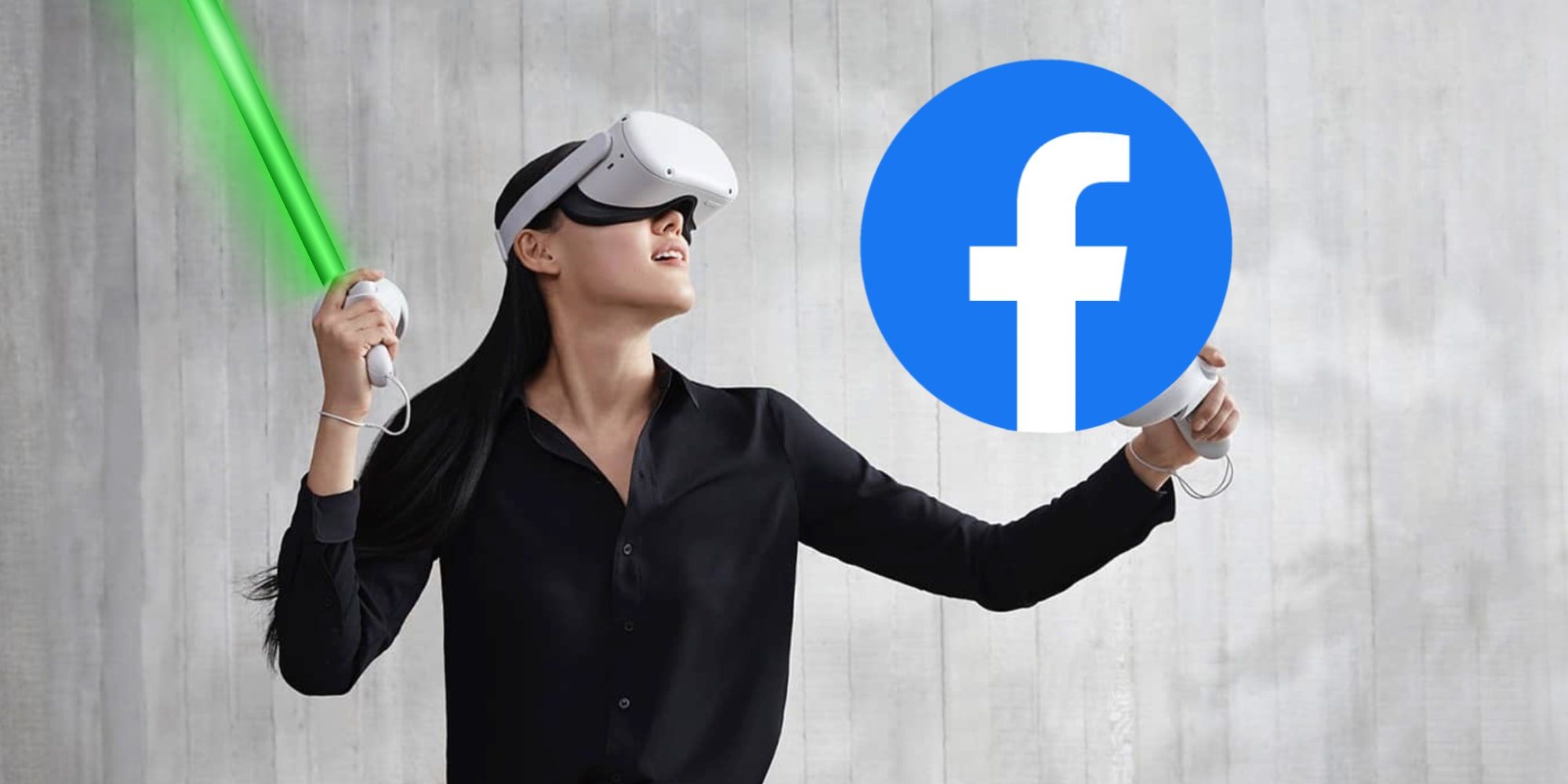 Meta Platforms, the parent company of Oculus, recently announced plans to remove the need for its Quest VR headset users to be logged into a Facebook account. The requirement to connect Oculus and Facebook accounts is a relatively recent development that immediately proved unpopular. To make matters worse, losing access to one's Facebook interfered with accessing games and content on an Oculus headset.
Oculus was founded in 2012 and immediately captured the imagination of gamers and developers that were looking for something different. With a price of $1,500, the Oculus Rift VR headset also required a fast gaming PC to drive the graphics via a cable, making it expensive and cumbersome and limiting its appeal to true believers. Nevertheless, despite its faults, the system was inspiring enough to generate quite a bit of excitement and capture the attention of Facebook, which acquired Oculus in 2014. Today, Oculus is the leading virtual reality headset manufacturer and dramatically influences the direction of VR development, primarily due to the strong backing from Meta CEO Mark Zuckerberg, building toward a future virtual world known as the Metaverse and inspiring Facebook's recent name change.
Related: Need To Recover A Hacked Facebook Account? Buy An Oculus VR Headset
At Facebook Connect, Zuckerberg announced that the need to log into a Facebook account to use an Oculus VR headset would be removed. However, the ability to stay connected while in VR will still be possible with web apps for Slack, Facebook and Instagram being mentioned. The reference to Slack ties into plans to allow a work account in addition to personal accounts. Opening up the platform is critical to regaining the trust lost after forcing users to have a Facebook account as a requirement to use an Oculus VR headset since October 2020. This caused some users to lose access to purchased games and content when their Facebook login or account access was lost. It's notoriously difficult to recover a locked account. The change is supposed to take effect sometime in 2022.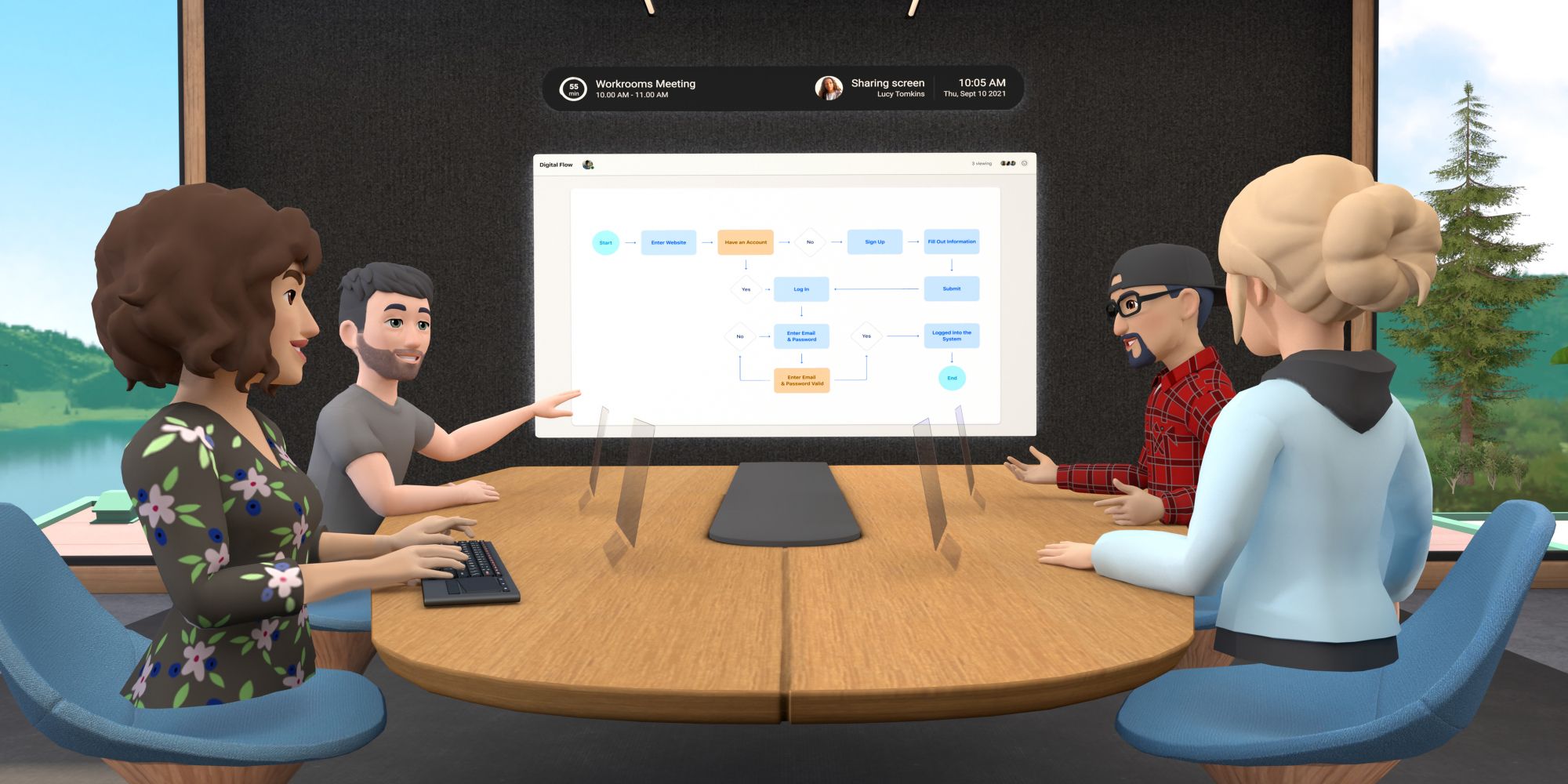 Many Oculus users were unhappy to hear of the company's acquisition, but Meta has been instrumental in lowering the cost of entry. People can now purchase the Quest headset for $300, compared to the $1,500 price tag initially. Dramatically expanded content made VR a viable gaming solution for everyone. In 2020, the requirement to sign in to a Facebook account cast a shadow upon the otherwise ecstatic Oculus users. The idea of socializing in VR was perhaps too far ahead of its time since only a tiny fraction of the population owns a headset even in 2021. It is hard to socialize when friends and family are not able to participate, so growth will likely be slow unless something more compelling accelerates the VR sales.
Incorporating work features seems like a reasonable plan if Meta can convince large companies of the value of a VR workplace. Employees might find a VR meeting more interesting. However, the true test is whether it proves more worthwhile. There might be good value if the work involves 3D modeling, architecture, or industrial design, where manipulating and viewing the project in three dimensions would be beneficial. For most businesses, it seems like a gimmick that would be hard to pitch to management.
Providing the option to communicate with others in VR is nice, while forced participation is never welcome. Personal and work use of an Oculus headset is more probable in a couple of years as the technology advances and the device becomes more widespread, making Meta's easing of the Facebook account requirement a smart move.
Next: The Oculus Quest Is Dead — Facebook Confirms Rebrand To 'Meta Quest'
Source: Meta
from ScreenRant - Feed