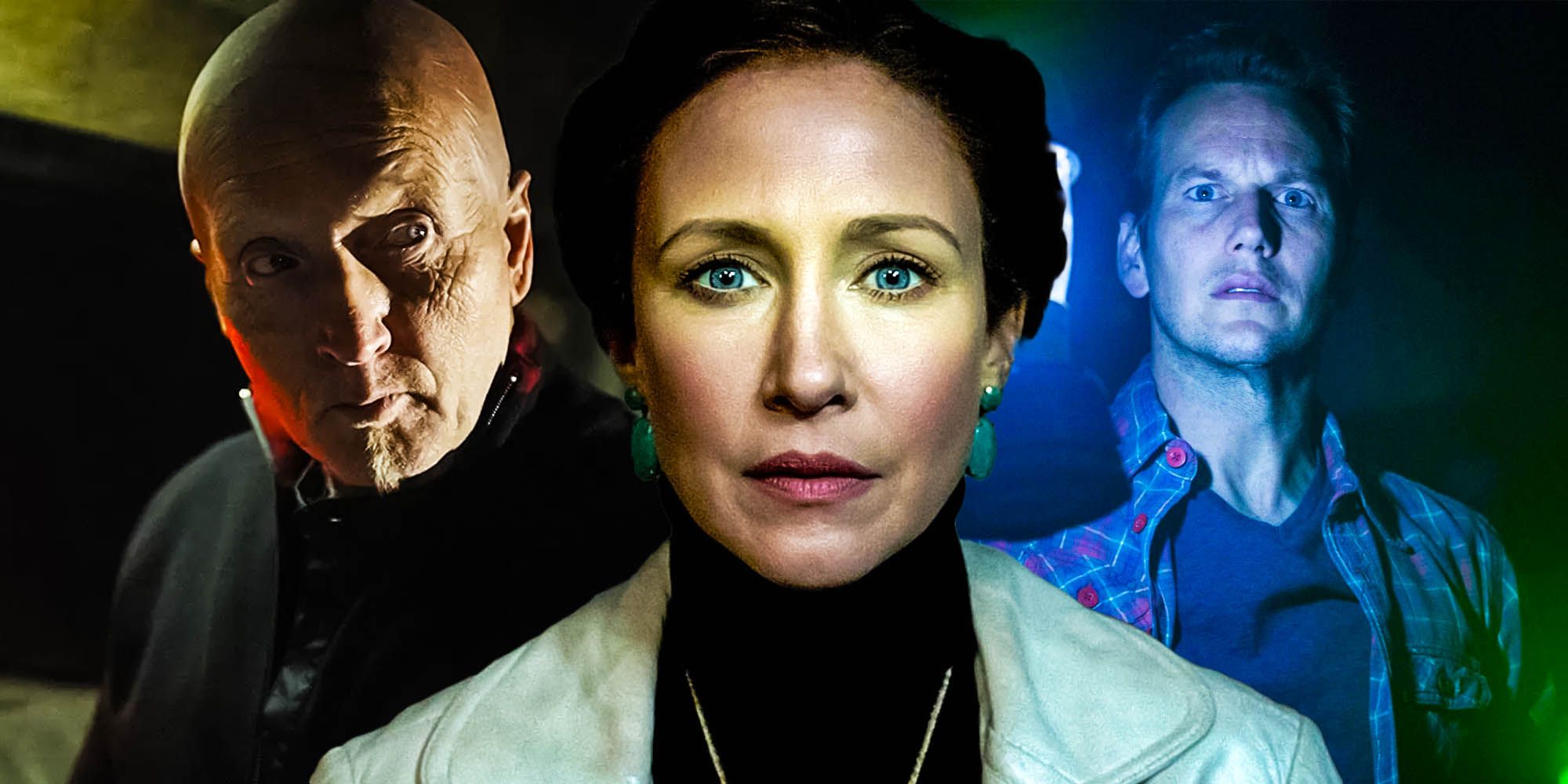 Director James Wan recently returned to horror with Malignant, but here's a look at how the three prior horror franchises he created stack up. It's been over five years since Wan's previous horror directorial effort, that being 2016's The Conjuring 2. Since then, Wan's been occupied with a journey into mainstream blockbuster work, directing DC's highly lucrative Aquaman for Warner Bros., starring Jason Momoa and frequent Wan collaborator Patrick Wilson. That followed his 2015 effort Furious 7, which marked Wan's first foray into a major non-horror franchise.
Still, it would seem that Wan still loves the genre that first made him famous, opting to return to horror with the smaller-scale Malignant, fitting it in between Aquaman and its upcoming sequel Aquaman: The Lost Kingdom. It's somewhat reminiscent of Sam Raimi's decision to return to horror with Drag Me to Hell in 2009, after completing his blockbuster Spider-Man trilogy starring Tobey Maguire. One assumes Wan might make another horror movie after Aquaman 2, should he want to take another break from mega-budget blockbusters again.
Related: James Wan's Scariest Movie Was Made Before The Conjuring (& It's Not Saw)
Before Aquaman though, before even Furious 7, Wan had become synonymous with the horror genre. This began with his 2004 theatrical directorial debut, a low-budget expansion of he and writer Leigh Whannell's short film Saw. Saw of course became a massive hit, spawning a lengthy franchise. This pattern continued for 2010's Insidious, and 2013's The Conjuring, with Wan directing a lower-budgeted movie, only to see it explode into a franchise. Whether that will happen with Malignant remains to be seen, but for now, here's all three Wan horror franchises ranked worst to best.
In 2010, James Wan reunited with writer Leigh Whannell to craft Insidious, which Wan both directed and edited. Insidious, which marked Wan's first collaboration with Patrick Wilson, originally presented itself as a haunted house movie, before abruptly flipping the script halfway through and turning into an exploration of The Further, one of the creepiest afterlives ever put on film. Wan and Whannell both returned for 2013's Insidious: Chapter 2, which concluded the story of the Lambert family. For Insidious: Chapter 3 and Insidious: The Last Key, Wan took a producer role, with Whannell staying on as a writer, and directing Chapter 3.
As is usually the case for Wan's franchises, the Insidious entries he directed are the clear standouts, presenting lots of ghastly demonic activity, jumpscares, and great performances from Wilson and Rose Byrne. The primary reason Insidious takes the lowest ranking here is that Chapter 3 and The Last Key are both quite underwhelming, alongside a lack of the Lambert family. While Lin Shaye does a commendable job transitioning her Elise Rainier character from supporting player to franchise lead for these later sequels, and The Further gets even more time onscreen, the characters surrounding Elise just aren't as compelling as the Lambert family. The fact that they function as prequels, due to Elise being killed at the end of the original Insidious, also really hampers things, as there's no reason to ever be afraid for her, as everyone already knows how she dies.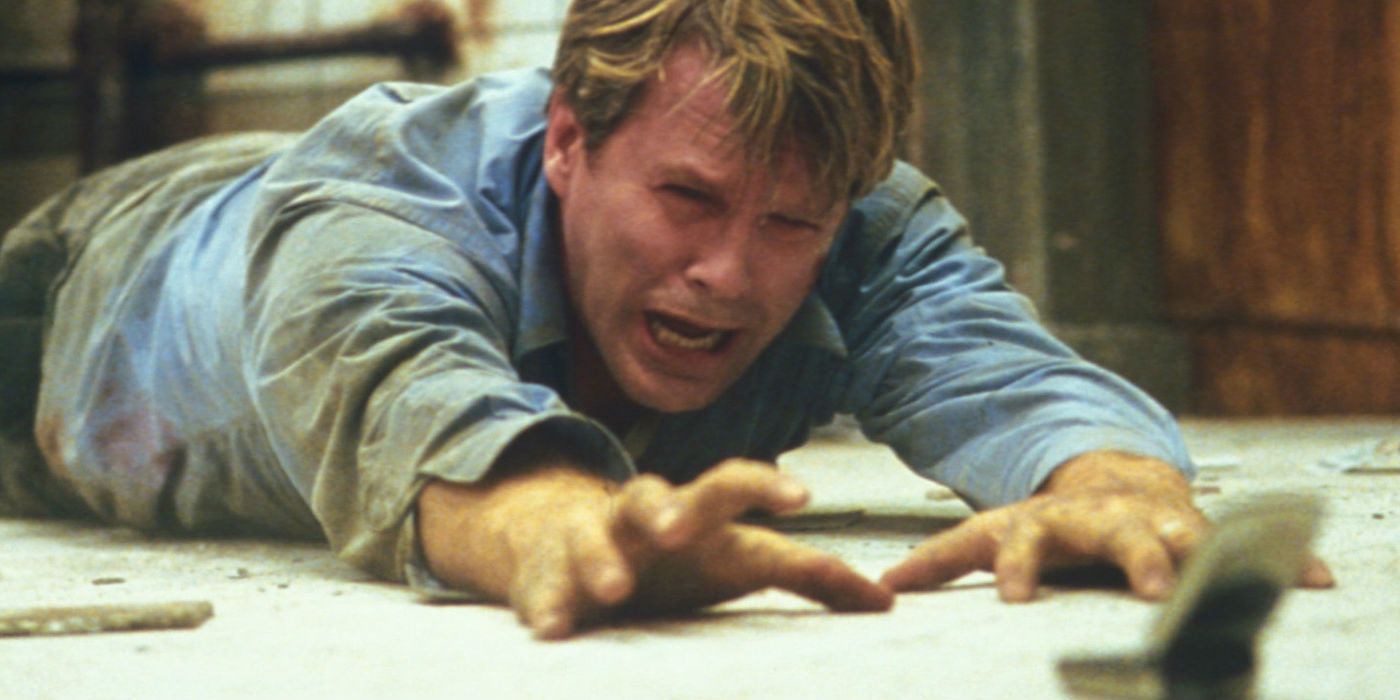 As mentioned previously, Saw was a feature-length expansion of Wan and Whannell's prior short film, which showcased the infamous Reverse Bear Trap that would become one of the defining images of the franchise. In addition to its gory kills - although the sequels make the original look almost tame in that regard - Saw is best remembered for its twisty ending, which features the knockout twist that the "dead" body in the room with Dr. Gordon (Cary Elwes) and Adam (Whannell) has been an observing Jigsaw the whole time. Then of course Gordon saws off his own foot in another iconic image. Wan has served as an executive producer on the rest of the Saw franchise and received a story credit on Saw 3.
Related: Malignant And Last Night In Soho Are Heading Up A Giallo Revival
Saw is the Wan-created horror franchise that he's been the most hands-off with since the original movie, and that's no doubt been to its detriment. That's not to say that the Saw sequels are all, or even mostly, bad, but they do feel like they're missing the creative spark Wan often brings to his directorial projects. Despite having more entries, Saw outranks Insidious here primarily due to consistency. Most of the Saw sequels are ranked roughly the same level, with Saw 3, 6, and the recent Spiral seeing a bump upward, as opposed to Insidious where there's a steep drop-off after Chapter 2. It also helps that all the Saw movies up to Spiral have a complex, twisting - sometimes convoluted - ongoing plot, unlike Insidious, where 3 and 4 have little connection to the first two.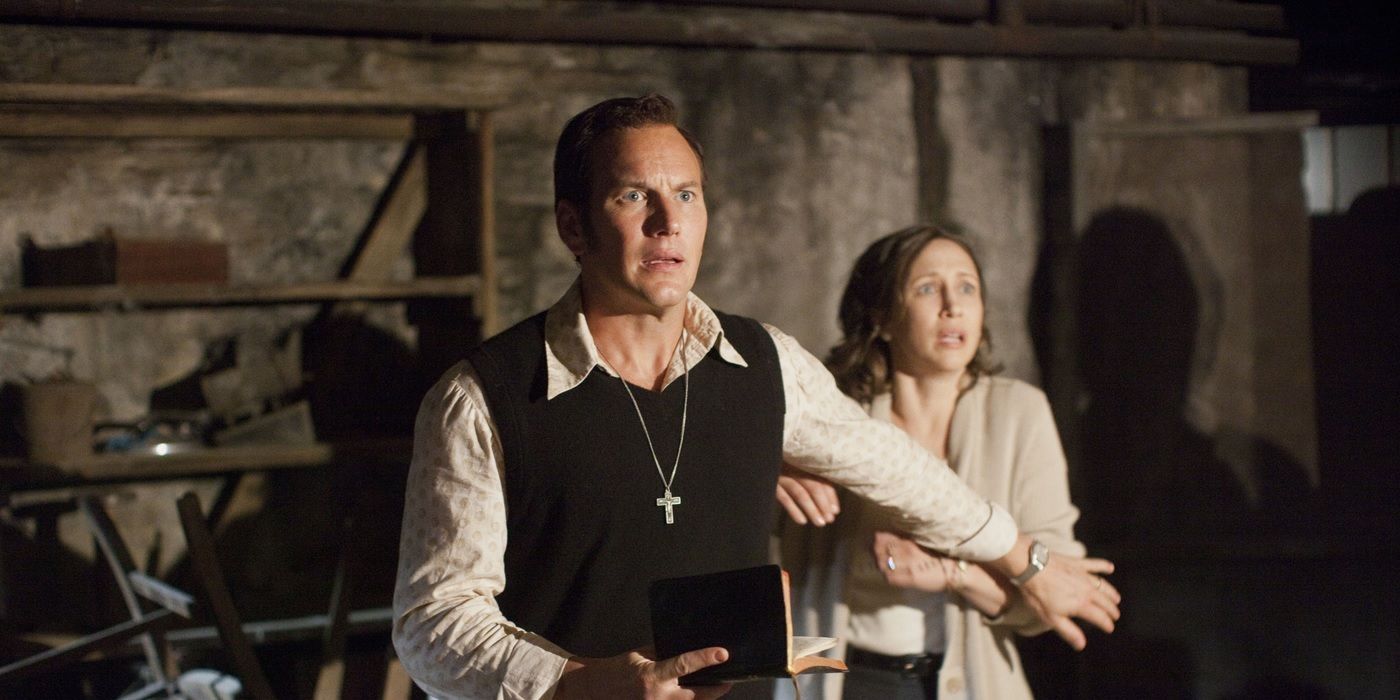 Wan's most recent horror franchise, The Conjuring, has been a mixed bag. If The Conjuring franchise only consisted of the three main-line films, it would be one of the most consistently good in horror history. Wan directed The Conjuring and The Conjuring 2, the latter of which he also has a writing credit on. He also has a story credit on The Conjuring: The Devil Made Me Do It, which he didn't return to direct. On the five spinoffs made so far, Wan is credited as an executive producer.
Again, The Conjuring and The Conjuring 2 are ranked as the standouts of the franchise, both the movies directed by Wan. The Conjuring 3 is also pretty good, albeit not great like its predecessors. The spinoffs have been a roller coaster, with the first Annabelle making money but being regarded as awful in hindsight, Annabelle: Creation greatly improving things, The Nun heading back down a bit, The Curse of La Llorona being the nadir so far, and Annabelle Comes Home arguably being the best spinoff by a good margin. What really ensures The Conjuring's top placement here among James Wan's horror franchises is just how great the first two Conjuring movies are. The first Conjuring topped many best horror of 2013 lists, and The Conjuring 2 did the same in 2016. As great as the first Insidious and Saw movies are, they can't measure up to the might of the Conjuring and Conjuring 2 double-shot.
More: Every Horror Movie Still To Come In 2021
from ScreenRant - Feed