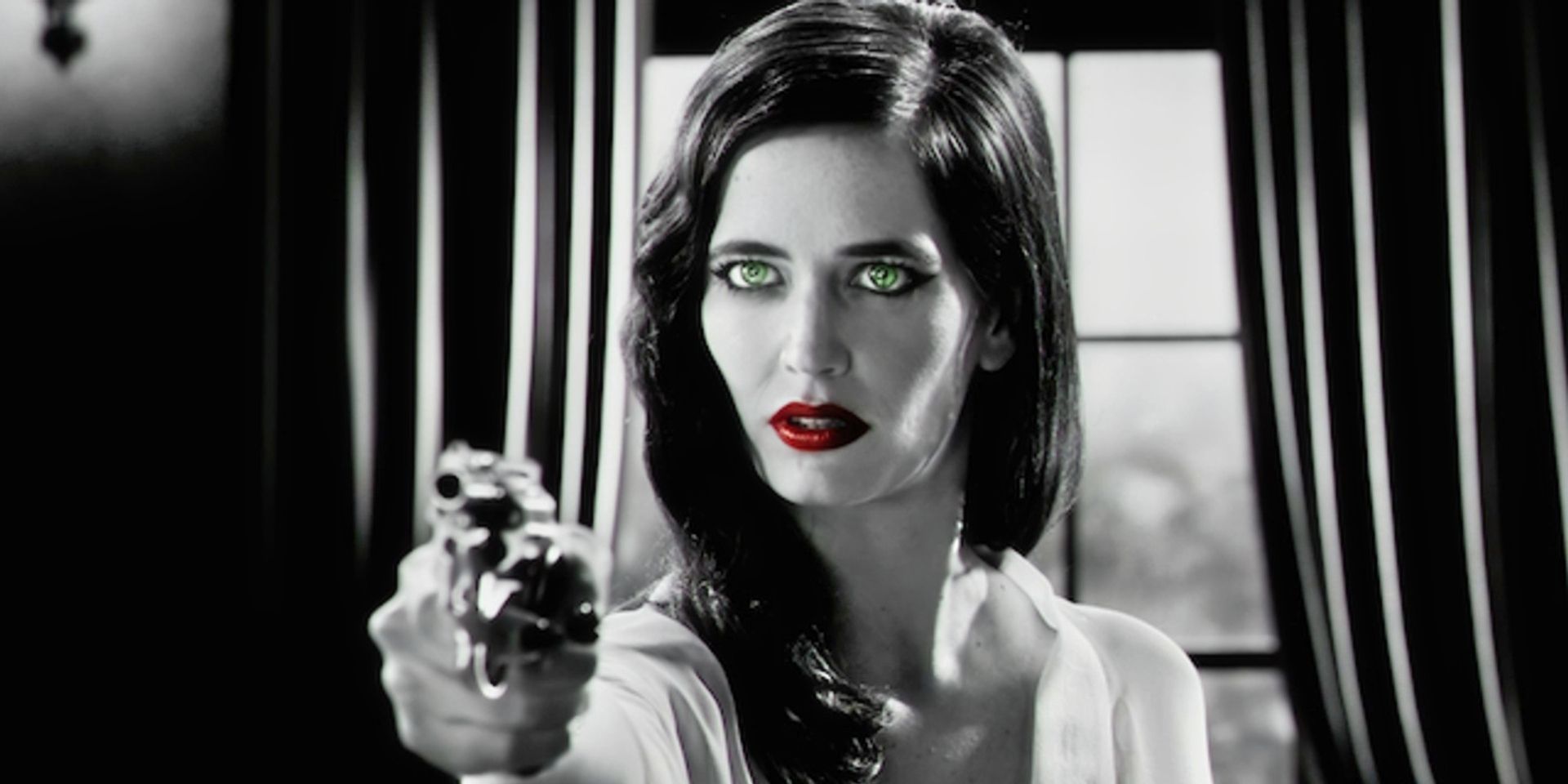 Eva Green played villain Ava Lord in Sin City: A Dame To Kill For - here's the character explained. Comic book movies were largely dominated by blockbusters like the X-Men series or Sam Raimi's Spider-Man films during the early 2000s, which is why 2005's Sin City felt like a breath of fresh air. Based on the hyperviolent, noir graphic novel created by Frank Miller, the movie was an anthology that followed a group of antiheroes in the titular, decayed city. Director Robert Rodriguez faithfully adapted Miller's tales from the page to screen - sometimes right down to exact panels and dialogue.
Sin City also boasted an amazing ensemble cast, including Rosario Dawson as Gail, Clive Owen as Dwight, Mickey Rourke as Marv, Bruce Willis as Hartigan and many more. The movie received praise for its visuals and action and was a big success financially. While the sequel Sin City: A Dame To Kill For seemed set to move into production swiftly, various delays saw it move back to 2014. This felt much too late in the eyes of many fans, with A Dame To Kill For lacking the innovation and fun of the original. This was reflected in the reviews and box office too, as it failed to recoup its budget.
Related: Will Sin City 3 Ever Happen?
One part of Sin City: A Dame To Kill For that did receive praise in reviews was Eva Green as Ava Lord. In both the Sin City comics and the movie adaptation, Ava was an ex-lover of Dwight (Josh Brolin), who she left to marry a millionaire businessman named Damian Lord. She later reappears in Dwight's life, claiming Damian is abusive to her. She rekindles her relationship with Dwight, but after manipulating him into killing her husband, she reveals it was all a ruse. She just wanted to inherit Damian's wealth and she then riddles Dwight with bullets and leaves him for dead.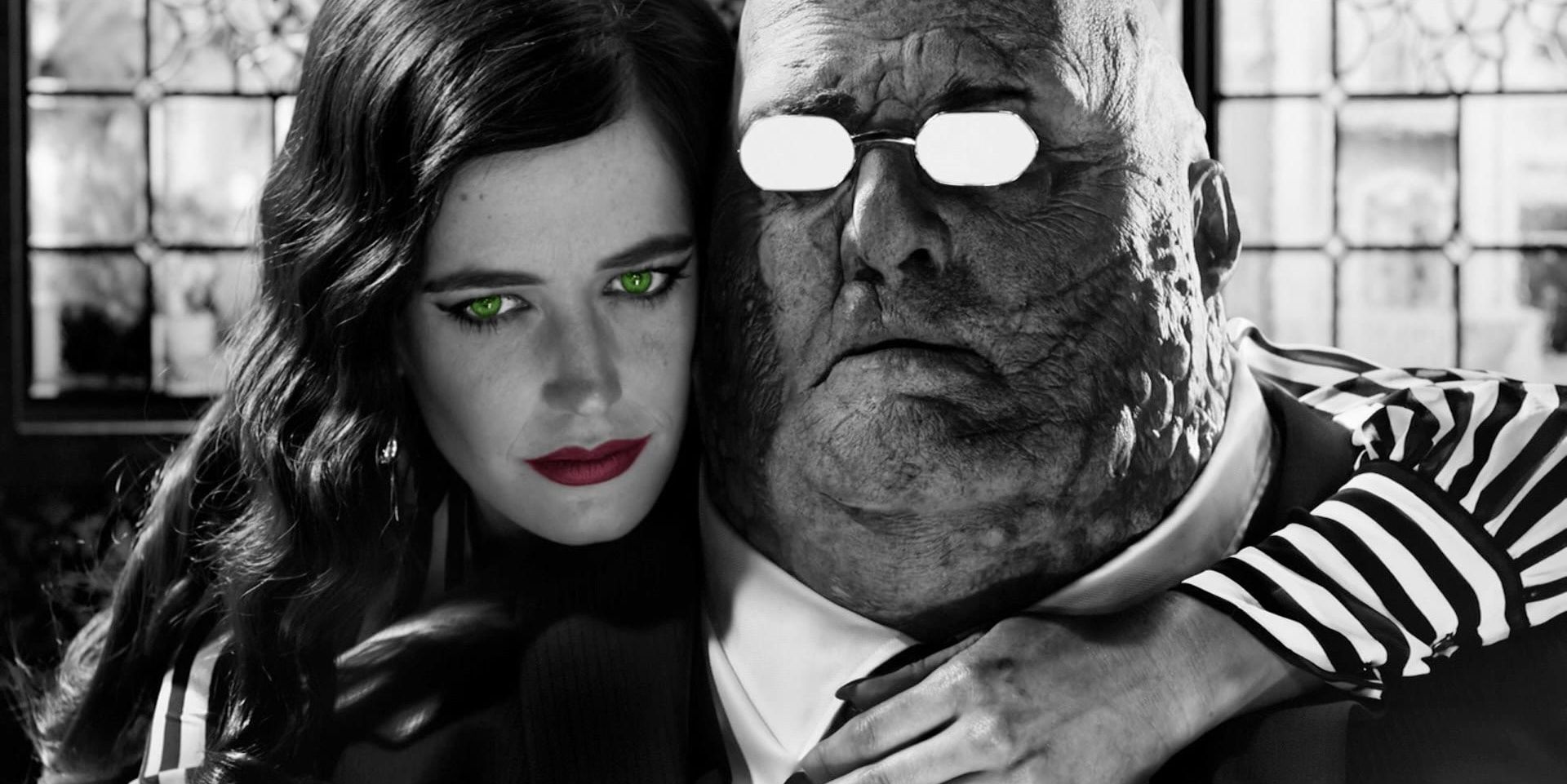 Ava Lord represents the ultimate femme fatale in the world of Sin City: A Dame To Kill For. She's considered one of the ruthless villains of the series, with Rodriguez even asking Miller as they developed the sequel if there was anything in Ava's past that made her so evil; Miller responded she's basically a demon in human form. That's one reason Eva Green's Sin City performance is so much fun, and after Dwight survives her murder attempt, she seduces a detective investigating her husband's death and sends him to kill Dwight; this doesn't end well for the detective.
Like any noir story, Ava Lord's story doesn't end well. Dwight comes for his revenge, and after one last attempt to seduce and deceive him, he shoots her dead during a kiss. Eva Green's turn as Ava is the undoubtedly highlight of Sin City: A Dame To Kill For, and it's a shame the rest of the sequel doesn't quite reach her level.
Next: What Has Elijah Wood Done Since Lord of the Rings
from ScreenRant - Feed