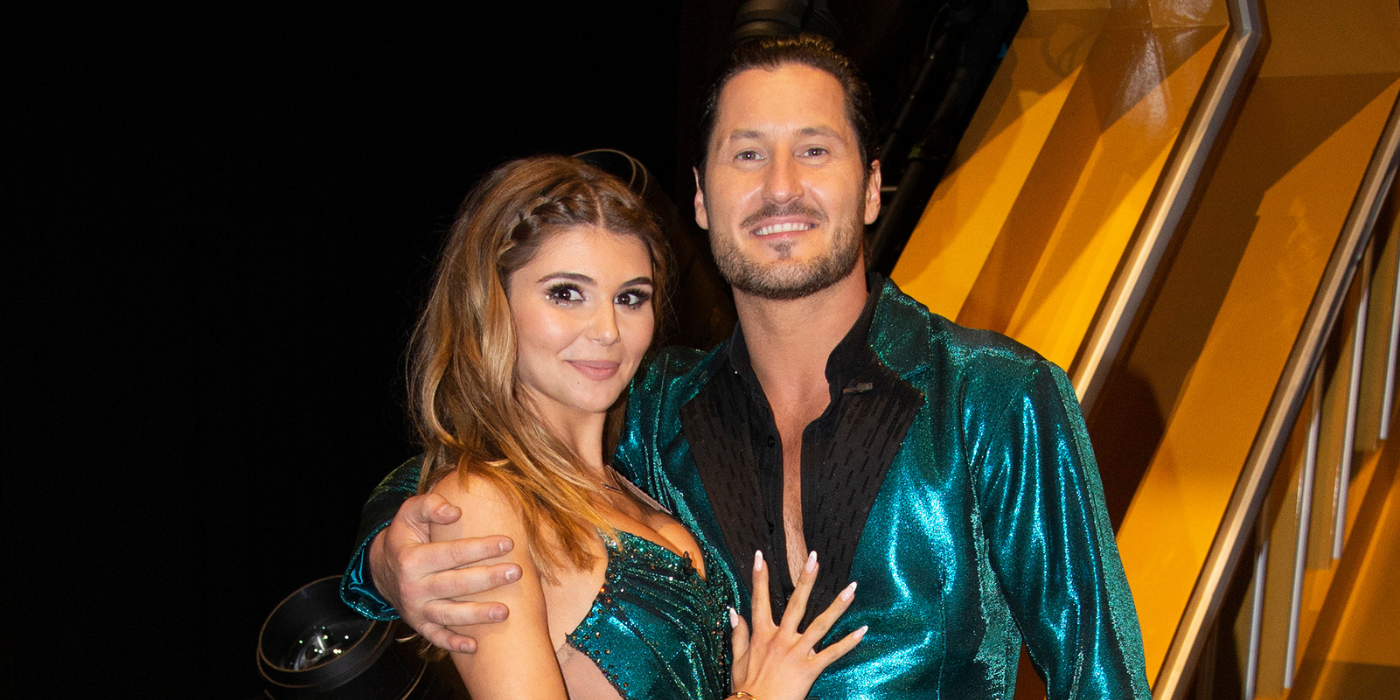 Dancing With The Stars professional dancer Val Chmerkovskiy is calling out an Instagram user for their hateful comments towards him and his season 30 partner, Olivia Jade Giannulli. This is Val's 16th season competing on the show. With two past Mirror Ball Trophy wins under his belt, he is hoping to grow his dancing resume with yet another win this season.
When the cast for season 30 of DWTS was announced back in September, fans were shocked to see Olivia was going to be dancing in the ballroom this fall. Olivia and her family have been under fire for the past few years due to their involvement in the 2019 college admissions scandal. Following the scandal, Olivia stepped away from being in the spotlight as she began to receive hate and even lost some brand deals. She has since slowly made her return to social media. Joining the cast of Dancing With The Stars was a major step for Olivia to not only return to the spotlight but to also prove herself to the public eye. With the help of Val, Olivia has been rediscovering not only her confidence but also her happiness.
Related: DWTS: Olivia Jade Defends Tyra Banks' Hosting Skills Amid Fan Criticism
Although Olivia has been working hard to show fans a different side of her, both she and Val have continued to receive much hate since the start of the season. Now, Val is shutting down one online troll. Val shared a screen recording to his Instagram Story on Wednesday. The video showed Val scrolling through a series of hateful messages he had received from one user on Instagram. The user has been responding to Val's Instagram Stories since September 15. Many of the messages exclaimed that they wanted Tony Dovolani back on Dancing With The Stars. Tony was one of the original professional dancers on the show. He competed for numerous consecutive seasons with his last time dancing in the ballroom being in 2016.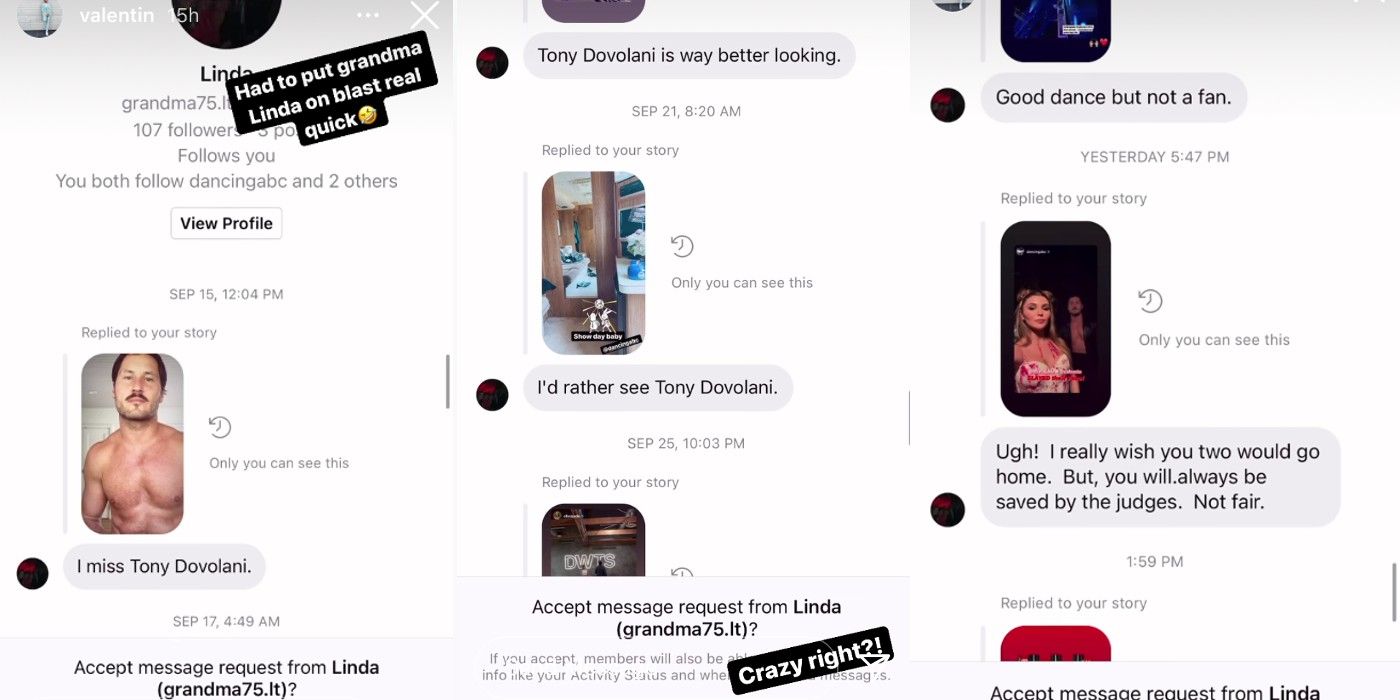 The user not only begged for Tony to return, they also claimed that "Tony Dovolani is way better looking" than Val. They also stated that they would prefer to see Tony dancing on the show rather than Val. As Val began posting more and more videos and photos from his rehearsals with Olivia, the Internet troll began to bash Olivia as well. On September 25, they responded to Val's story stating, "I'm so.sick of you two. You will never get my vote." Unfortunately, Val and Olivia have been struggling to get fan votes, which Olivia believes has to do with cancel culture. Val ultimately decided to respond to the user, writing, "You sound like a big fan. Appreciate you."
Val later took to his story to advise his fans to not send this user hateful messages in his defense. While he thought it was comical to share their repetitive messages for others to see, he did not intend for his followers to attack the user. Luckily, Val has tough skin and these messages did not offend him. Instead, he responded with kindness.
Next: Dancing With The Stars: Why Fans Are Not Loving Season 30
Dancing With The Stars airs Mondays at 8pm EST on ABC.
Source: Val Chmerkovskiy/Instagram
from ScreenRant - Feed