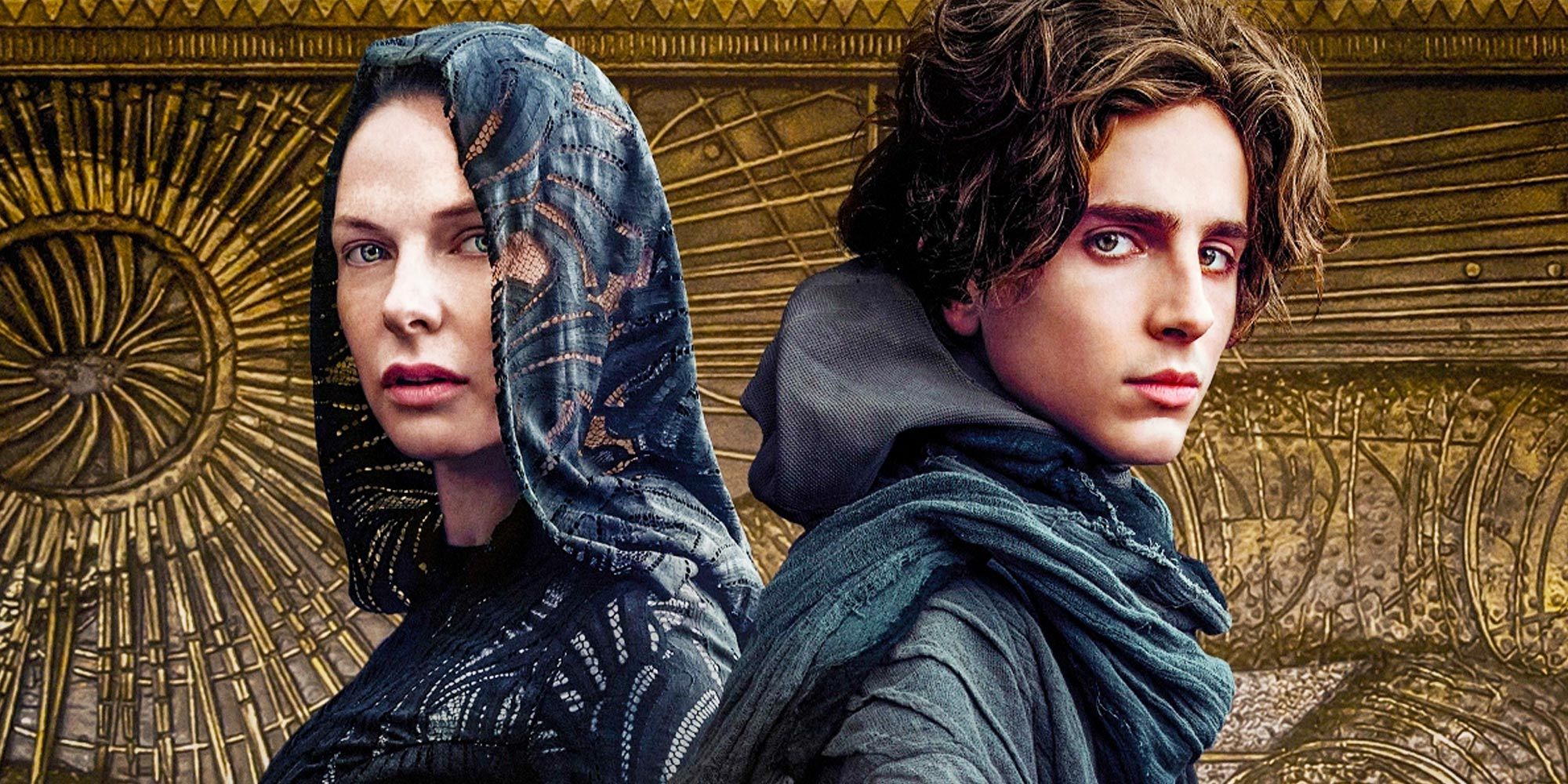 Dune: Part Two has been officially announced with a release date of October 20, 2023. Directed by Denis Villeneuve, Dune stars Timothée Chalamet, Zendaya, Oscar Isaac, Jason Momoa, Javier Bardem, Stellan Skarsgård, Josh Brolin, Sharon Duncan-Brewster, and Dave Bautista, and covers the first half of author Frank Herbert's classic sci-fi novel. The film debuted in theaters and on HBO Max this past week and garnered a $41 million opening, bringing its global cume to $223 million to date.
Villeneuve originally wanted to film Dune: Part One and Dune: Part Two back-to-back, similar to how Peter Jackson made The Lord of the Rings films, but the option did not present itself and so he opted to film half of the book and wait to see how it performed before being granted the option to shoot the second half. "I agreed to the challenge of making part one and then wait to see if the movie rings enough enthusiasm. As I was doing the the first part, I really put all my passion into it, in case it would be the only one. But I'm optimistic," said Villeneuve about the risk. Now, it appears that the risk has paid off, and Villeneuve will be able to complete his vision.
Related: How Dune's Messiah Prophecy Undoes Chosen One Narratives
Legendary Pictures just announced that Dune: Part Two is on the way, which means the first film has garnered enough enthusiasm and box office to merit going forward with the second half. In a Tweet posted to their official account, Legendary thanked fans who have seen the film thus far and to those who will see it in the coming days and week ahead, while announcing that, "We're excited to continue the journey!" along with an image with the title card "Dune: Part Two." This news will surely be a relief to Villeneuve and the returning cast, as well as fans who have been eagerly anticipating not only the first film, but the complete tale, told in Villeneuve's signature vision. Check out the announcement below:
The second half of the book focuses heavily on Paul Atreides journey with the Fremen on Arrakis, embracing his destiny as "Kwisatz Haderach" and leading them in the fight to reclaim the planet. Many of the events that take place in the second half of the book are teased in Paul's visions throughout the first film, which will now be fully realized, depending on how Villenueve proceeds with the adaptation. It's already been said that both Zendaya and Dave Bautista's roles will be considerably expanded, while a few characters, including the Emperor Shaddam IV and Feyd-Rautha Harkonnen, younger nephew of Baron Harkonnen and key antagonist in the book, have yet to be introduced onscreen.
While the success of Dune: Part One has been questioned by industry experts, it appears that the film is at least successful enough to merit shooting Dune: Part Two. For fans, this is certainly a welcome relief, and surely WB is comfortable enough continuing the investment at this juncture. While there's no way to know how much of a difference the box office would've made without the day-and-date debut on HBO Max, the general interest, discussion, and hype for Dune have helped make it a strong entry, which is greatly helped by international markets. Global interest in a property like Dune is a game changer and with more and more people discovering the franchise (and now resting easy that it will at least see the full book filmed) it's possible that it could graduate into bigger profits and visibility.
Next: How Dune 2021 Changes Paul Atreides' Powers & Abilities (& Why)
Source: Legendary Pictures
from ScreenRant - Feed