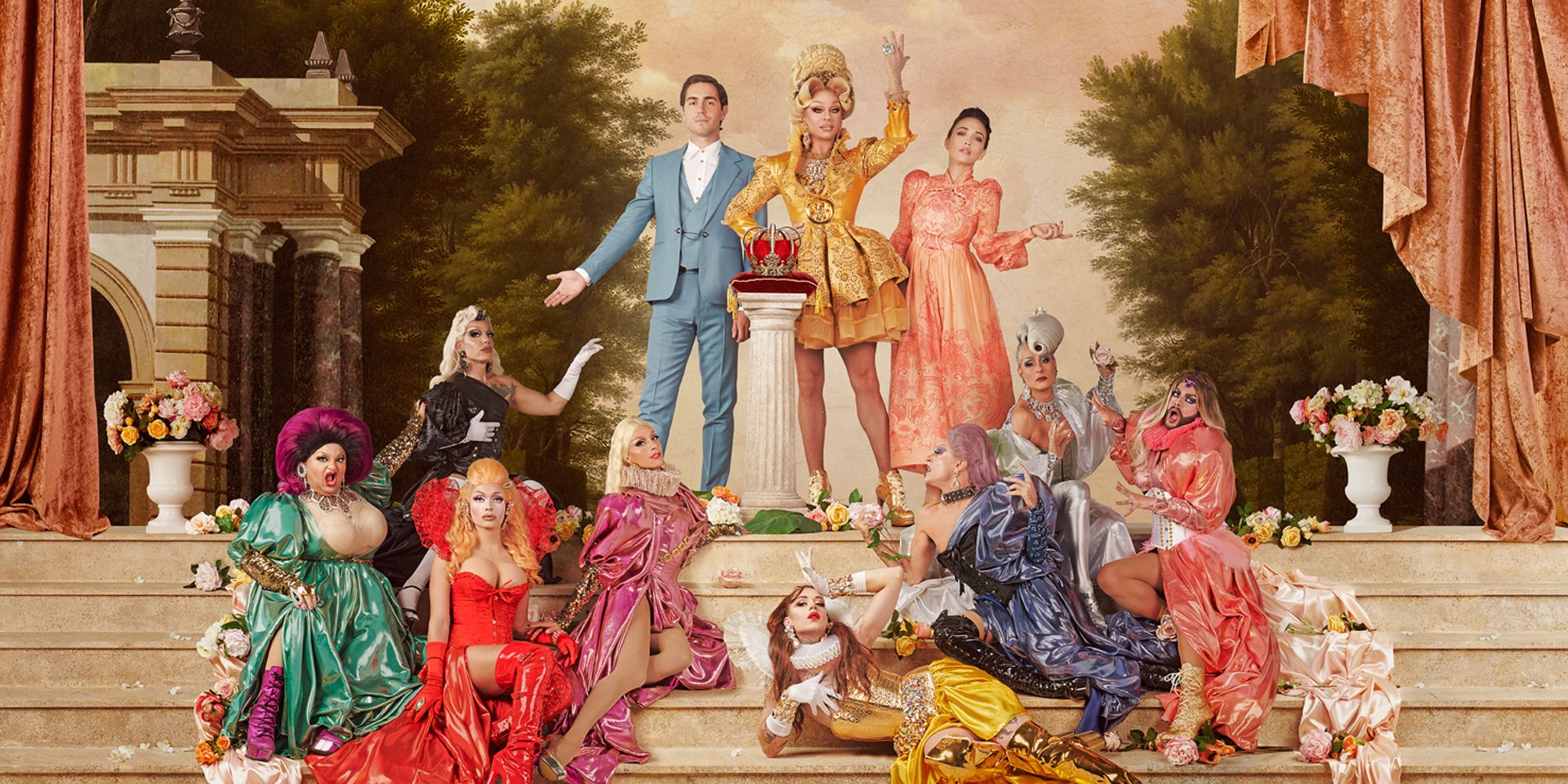 Italy is getting its very own RuPaul's Drag Race spin-off with confirmation that Drag Race Italia season 1 will premiere in November 2021. Recently, the Drag Race franchise has been expanding to various different parts of the world, from Thailand to the United Kingdom to Canada to Holland to Spain to Australia and New Zealand. Now, Mama Ru is launching another international edition, Drag Race Italia. After a considerable wait for new updates, more details have finally been announced about the upcoming spin-off.
As previously announced, Drag Race Italia will be available around the world via the WOW Presents Plus streaming service, and on Discovery+ in Italy. The series will be judged by Italian drag sensation Priscilla (a.k.a. Mariano Gallo), digital influencer Tommaso Zorzi, and actress Chiara Francini. Given that this is the inaugural season, the judges will be looking for Italy's First Drag Superstar. Thankfully, the Drag Race Italia season 1 cast has now been announced.
Related: RuPaul's Drag Race UK Season 3 Episode 6 Recap: A Shocking Sashay Away
Drag Race Italia will premiere Thursday, November 18 at 3 p.m. PT / 6 p.m. ET. This season will feature eight queens: Ava Hangar, Divinity, Elecktra Bionic, Enorma Jean, Farida Kant, Ivana Vamp, Le Riche, and Luquisha Lubamba. This is, on average, an older cast of queens than fans are typically used to in other editions of the show. The youngest queens - Divinity and Elecktra Bionic - are 27 years old. In turn, 46-year-old Enorma Jean will be competing for the crown. This higher average age is an exciting thing, and it might indicate that this will be a show of seasoned drag performers ready to serve their very best.
It is also noteworthy that the queens on Drag Race Italia are from various different parts of Italy and present very diverse styles of drag. There are queens from Milan, Naples, and Sicily, for example. There is also a bearded queen in the cast, Luquisha Lubamba. Overall, this is the fourth Drag Race spin-off to take place in Europe, following RuPaul's Drag Race UK, Drag Race Holland, and Drag Race España. As expected, RuPaul won't be making an in-person appearance on this new show. However, different international editions have featured videos from Mama Ru, so something might've been filmed for the Italian series as well.
Following the grand premiere in November, the schedule for Drag Race Italia season 1 will keep being every Thursday, just like Drag Race UK season 3 and Canada's Drag Race season 2. Fans from around the world are excited to learn even more about these eight Italian queens. Hopefully, this will be another fierce season of Drag Race.
More: Canada's Drag Race Season 2 Episode 3 Recap: Good Girl Gone Brad
Drag Race Italia season 1 premieres Thursday, November 18 at 3 p.m. PT / 6 p.m. ET on the WOW Presents Plus streaming service.
Source: World of Wonder
from ScreenRant - Feed