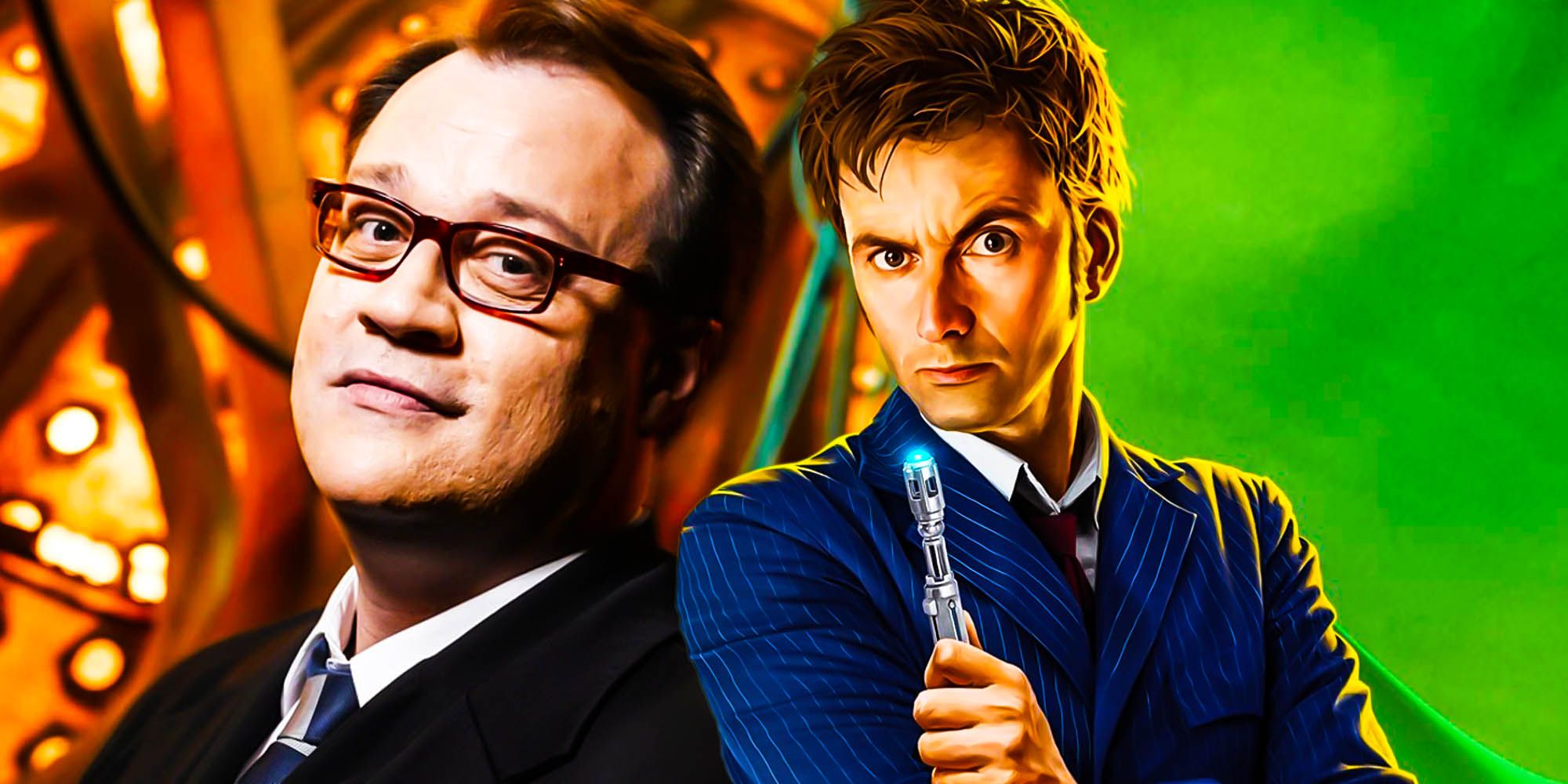 Ordinarily, Doctor Who fandom would be abuzz over who will be replacing Jodie Whittaker's 13th Doctor, who leaves after 2022, but the show recently announced the return of former showrunner Russell T. Davies — and with news as exciting as that, who next plays the titular Time Lord takes a back seat. Davies, who led the show's revival back in 2005 with actors Christopher Eccleston and David Tenant as the 9th and 10th Doctors respectively, brought Doctor Who to a whole new generation of fans and led the program to become immensely popular during his six-year tenure. His return in time for the 60th anniversary in 2023 couldn't be more welcome.
Doctor Who's current head writer and executive producer, Chris Chibnall, will step down with Whittaker after 2022. Chibnall is the third showrunner since the series reboot, taking over from Steven Moffat in 2018. Doctor Who continued to ride high post-Davies with Moffat and Matt Smith as the show's young and boisterous 11th Doctor. When Chibnall took over, the show was on the verge of a new era. Whittaker's Doctor Who was set to be the first female regeneration. When season 11 premiered, more viewers than ever tuned in to watch Whittaker as the 13th Doctor. Season 12 however saw some of the lowest ratings of the series — which some attributed to Whittaker's portrayal of the Doctor.
Related: How Russell T. Davies Can Fix Doctor Who's Timeless Child Mess
Correlation, however, is not causation. Whittaker's turn on the show coincided exactly with that of Chibnall as head writer — and season 12 saw some of the weakest storytelling of the series. With Davies at the helm again, the show has the chance to bring back the magic that made fans of the relaunch fall in love with it in the first place.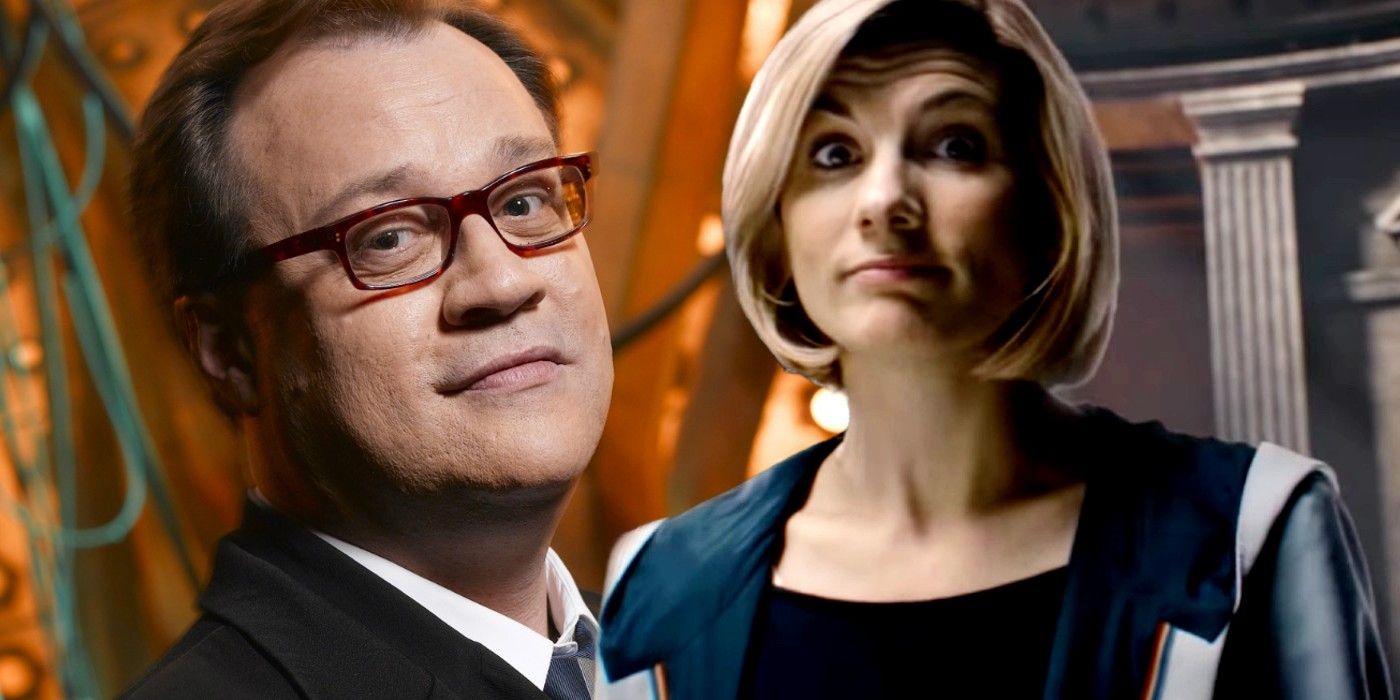 Chibnall's tenure as showrunner wasn't all bad. His first season dealt with some interesting historical moments, such as Rosa Parks's pivotal moment on a bus in Montgomery, Alabama. Whittaker as the Doctor brought enthusiasm and joy to the role, a nice balance after Capaldi's dark and pensive Doctor. The 13th Doctor's three new companions brought some welcomed diversity, but unfortunately, Chibnall didn't bother to develop them in much detail. Some of the episodes fell flat; most weren't memorable. The finale of Doctor Who season 12 seemed to entirely upend show canon — not a bad thing in and of itself, but jarring to some viewers.
Davies' first season wasn't full of winners either — one episode he wrote featured farting aliens — but he made viewers care deeply about his characters. Whether viewers loved Doctor Who's eventual Bad Wolf, Rose (Billie Piper) or hated her, they cared about the show enough to keep watching. Davies was a good storyteller before he left Doctor Who, and has only gotten better. In the years in between, his works have included the captivating limited series Years and Years, an HBO-BBC collaboration starring Emma Thompson, and A Very English Scandal, starring Hugh Grant. Chibnall's episode premises for Doctor Who weren't bad, per se — he pulled a lot from old Doctor Who lore — but they lacked cohesion, that single thread that pulls the viewers along episode to episode. That type of storytelling is exactly where Davies excels.
While of course, who plays the Doctor and how they portray the role matters and helps viewers to care, the truth remains: there's not been a bad Doctor in the modern era, but there has been plenty of bad storytelling. As Doctor Who, Whittaker is a fantastic actor, and if she hadn't already decided to leave, it would have been interesting to see what Davies would have done with the 13th Doctor. Looking back at Davies' early seasons offers another reason to be excited about his return. Doctor Who began as a children's show, and while Whovians come in all ages, Davies seemed to tap into that original spirit — he remembered to make the show fun.
Next: Next Doctor Who: Actors Who Could Replace Jodie Whittaker In Season 14
from ScreenRant - Feed