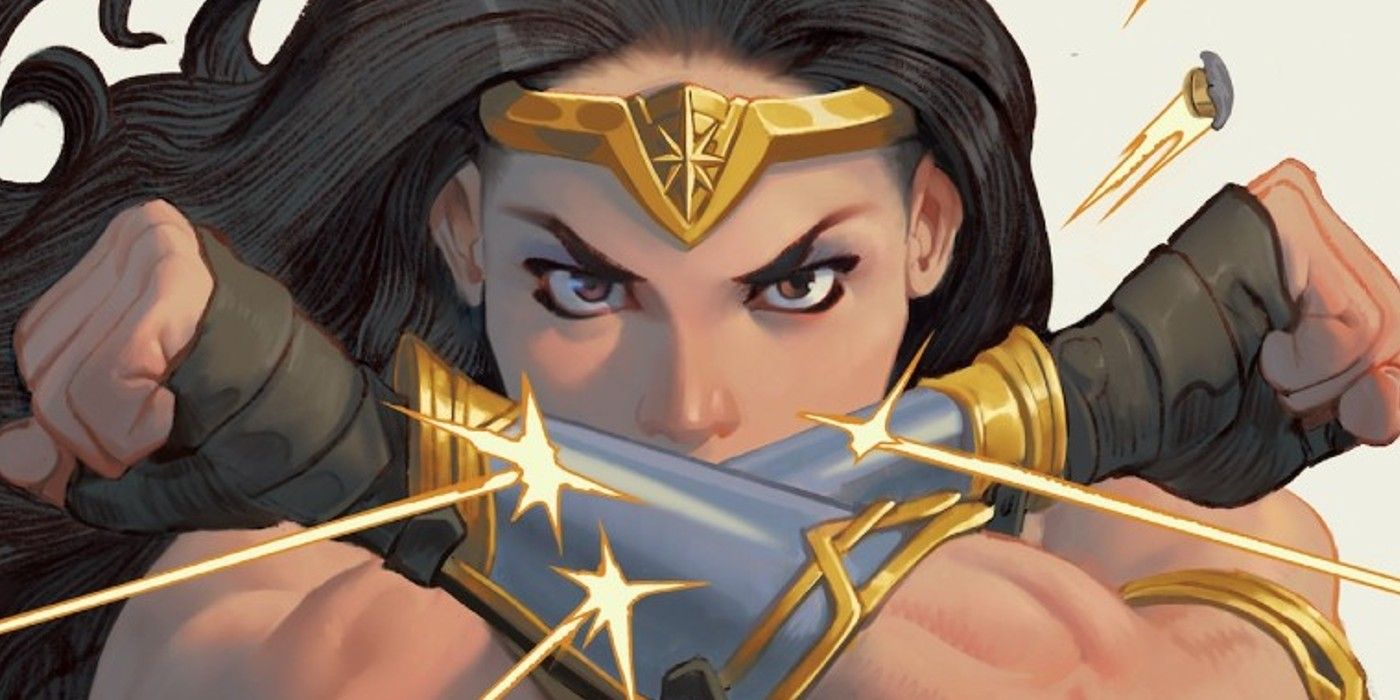 Warning: spoilers for Nubia and the Amazons #1 are ahead.
The Infinite Frontier era of DC Comics aims to take its universe to expansive new heights in the wake of Wonder Woman's sacrifice, and it continues to deliver on this promise with the inclusion of transgender Amazons in Nubia and the Amazons #1. With a story by Stephanie Williams and Vita Ayala, script by Stephanie Williams, pencils by Alitha Martinez, inks by Mark Morales, colors by Emilio Lopez, and letters by Becca Carey, Nubia and the Amazons provides a close look into the machinations of life on Themyscira and the values that differentiate the Amazons' culture from that of Man's World. With Wonder Woman herself having just celebrated eighty years of publication history this month, this next new phase for both Themyscira and DC Comics shows how Diana's values of justice and truth continue to remain more relevant and powerful than ever.
The debut of transgender Amazons on Themyscira comes at a critical time in the island's history, with the Well of Souls having been reopened for the first time in centuries. The issue cites the Well of Souls as being a "place where the souls of women who died through acts of violence in Man's World reside. Only these souls can be reincarnated into new Amazons on Themyscira." As Nubia welcomed these new Amazons, some of them were bewildered over the fact that they could not remember their names, or who they were in their previous life. But as the women formally introduced themselves later on in the issue, one of them, Bia, broke down as she said, "I don't know how to explain it yet, but this exact moment feels like my soul has desired it long before I came here." Writer Stephanie Williams has confirmed on Twitter that Bia is transgender, making her rebirth on Themyscira proof that the island is a sanctuary for all women.
Related: Wonder Woman's Themyscira is a Technological Utopia in the Comics
Beyond the fact that this is a historic time for not only the Wonder Woman mythos but also DC Comics as a whole, Bia's inclusion on Themyscira is a reminder of how Amazonian values provide a powerful alternative to the violence and oppression of Man's World, both on and off the page. With writers such as Margaret Atwood and JK Rowling recently expressing transphobic views against transgender women, the concept of Themyscira has never been more important as a vessel for celebrating and protecting women of all backgrounds. With women like Bia on Themyscira, the Wonder Woman mythos in DC Comics continues to stand defiantly in support of marginalized people discovering and living their own truth.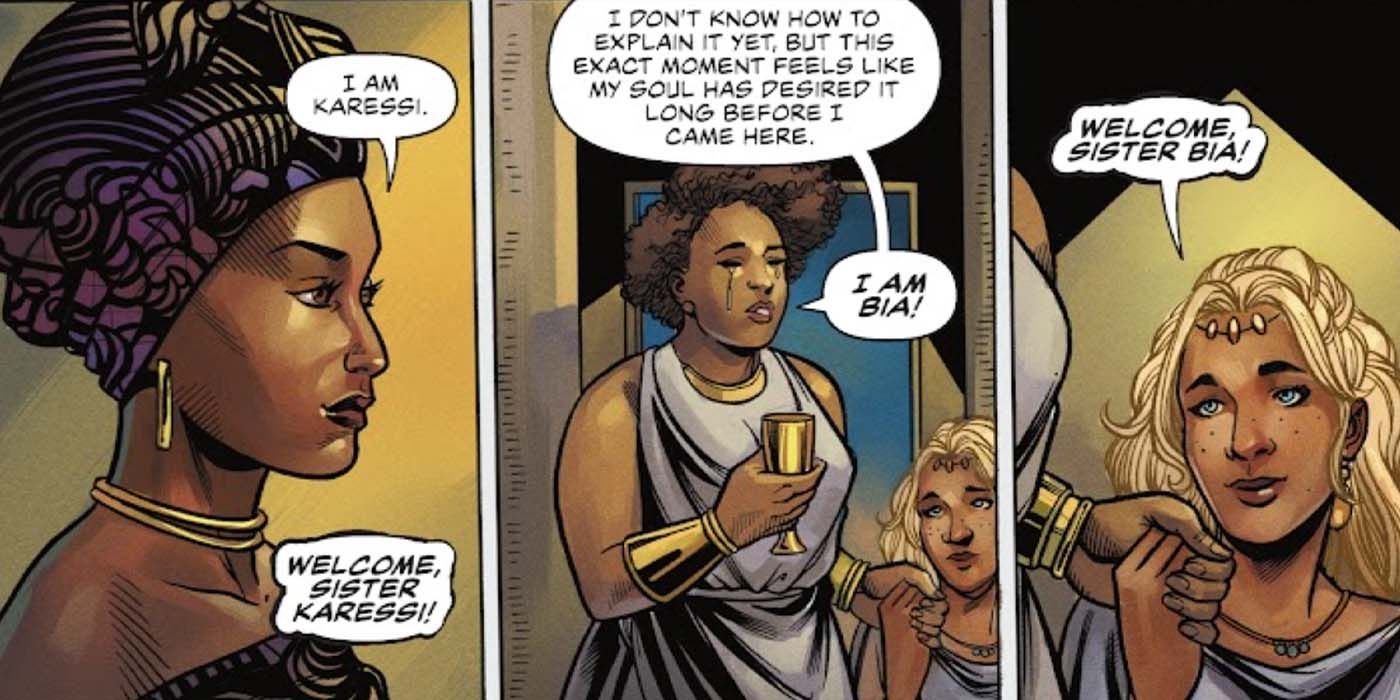 Bia's emotional introduction to the rest of the Amazons embodies the power of truth that Wonder Woman has wielded for decades. Though she is still in the process of figuring out who she is on Themyscira, Bia knows that simply speaking her own name into existence fulfills a deep sense of longing that she must have felt in her previous life. With the Well of Souls being the birthplace for Amazons who died violent deaths in Man's World, it isn't difficult to imagine the circumstances of Bia's original passing, making her admission of her own personal truth within the safety of Themyscira all the more significant.
Wonder Woman has always been an aspirational character within DC Comics, with the strength of her values being rivaled only by the tenacity in which she defends them. This makes the official debut of transgender Amazons on Themyscira part of the island's original vision as a place free from humanity's worst impulses. Through Bia's experiences on the island, fans can envision a better world outside their own window, and in an age where transphobia runs casually rampant, the idea and promise of Wonder Woman's Themyscira has never been more important to fight for.
Next: Wonder Woman Just Proved She's The Greatest Superhero
from ScreenRant - Feed