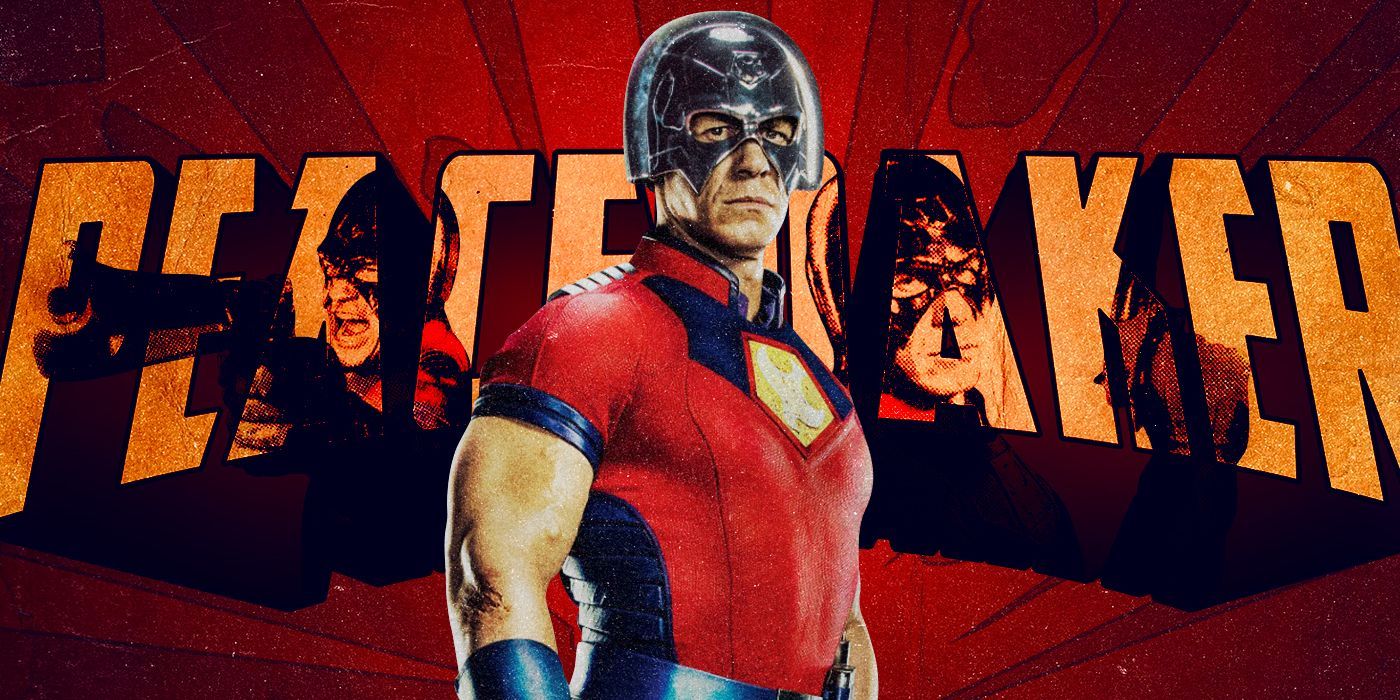 DC has announced that the first teaser trailer for the Peacemaker series will debut next week. Peacemaker is a spinoff series from James Gunn's The Suicide Squad. The Suicide Squad saw a team of villains tasked with taking down a secret base on a small island nation by the even more villainous Amanda Waller, portrayed by Viola Davis. The cast of characters was led by Idris Elba's Bloodsport. It also featured Margot Robbie as Harley Quinn, David Dastmalchian as Polka-Dot Man, Daniela Melchior as Ratcatcher 2, Sylvester Stallone as the voice of King Shark, and of course, John Cena as Peacemaker.
Gunn created and directed the Peacemaker series, which features Cena's return to the character. In the film, Peacemaker suffered what looked to be a mortal wound. However, as the end credit scene showed, he was still alive and recovering in a hospital when Steve Agee's John Economos and Jennifer Holland's Emilia Harcourt showed up with a new mission for him. That scene sets up the series, which has shared clips mocking Peacemaker's costume and car but has yet to release an official trailer, though that is about to change.
Related: Peacemaker's Costume Rule Makes Him The Opposite Of Iron Man (Not Cap)
In a tweet from the Peacemaker on HBO Max account, it was announced that the first teaser trailer for Peacemaker would debut next week during DC's FanDome event. The post reads, "you can see even more of my work in the #Peacemaker teaser at #DCFanDome." It's also accompanied by a promotional photo that features Cena in costume, seated on Peacemaker's car. Check out the Tweet below:
Details about Peacemaker's story are still under wraps. However, with the release of the teaser trailer next week, that could all change. With DC's FanDome event, DC will share far more than just a Peacemaker trailer. The FanDome trailer highlights Dwayne Johnson's Black Adam, Robert Pattinson's The Batman, and even Ezra Miller from the upcoming The Flash film, enticing audiences with everything DC is developing.
Aside from Cena, Holland, and Agee in the cast, Peacemaker will also feature Danielle Brooks, Robert Patrick, and Christopher Heyerdahl in roles. Given that Gunn is helming the series, fans can expect his brand of humor and action that he can expertly weave with emotional character moments. We also know from the trailer description that Peacemaker will have direct connections to Gunn's The Suicide Squad, which was expected. More news on Peacemaker will be shared along with the teaser trailer next week, and the show is slated to premiere on HBO Max this January.
Next: James Gunn's Best DCEU Future After Peacemaker (Not Suicide Squad 3)
Source: Peacemaker on HBO Max
from ScreenRant - Feed