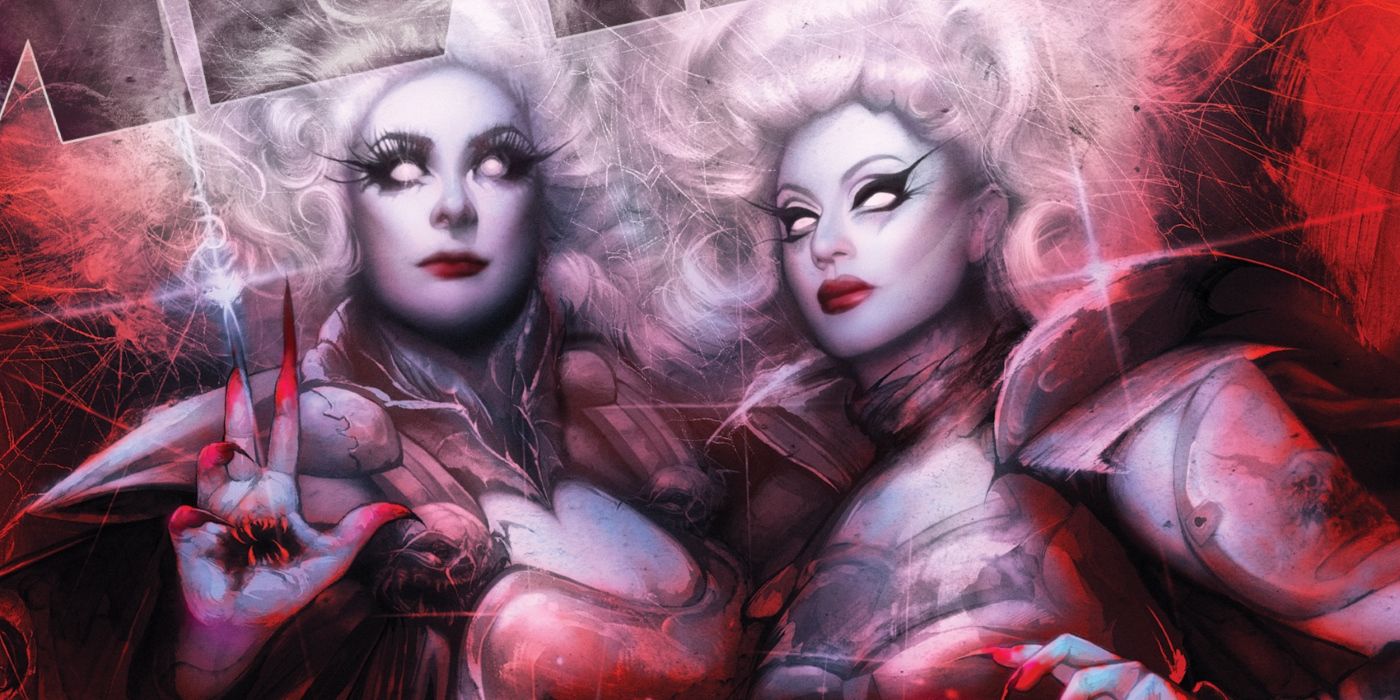 Halloween is around the corner and the Boulet Brothers have a treat for fans of Drag, Filth, Horror and Glamour with their spooktacular takeover of the Halloween issue of Heavy Metal. Queer horror icons, podcasters, legendary drag performers and horror hosts Dracmorda and Swanthula Boulet are known for their uncompromising take on drag with an emphasis on the ugly and bizarre. As the creators of the scariest drag show on television The Boulet Brothers' Dragula, and known for throwing one of the wildest Halloween parties in Los Angeles (now in its 20th year), the Boulet Brothers know a thing or two about horror and are about to unleash their unique blend of seductive and irreverent terror on the unsuspecting public.
Heavy Metal is well known for showcasing the best in uncompromised and uncensored alternative comics, being North America's introduction to numerous international comic legends such as Mœbius and Kaze Shinobu, and has featured a who's who of international and legendary talent such as H.R. Giger, Richard Corben, Jim Steranko, Berni Wrightson, Alejandro Jodorowsky, and many others. Heavy Metal's 18+ anything-goes approach to comics is a perfect fit for The Boulet Brothers, whose approach to drag is very much in line with the adult content that Heavy Metal has become renowned for.
Related: Junkie XL Becomes Heavy Metal Entertainment's First-Ever "Music Czar"
As lifelong comic and Heavy Metal fans, this will be The Boulet Brothers' first foray into the comic world from the creative side. "We are thrilled to be guiding readers through the newest issue of Heavy Metal Magazine for the Boulet Brothers' Halloween Takeover." Said the Boulet Brothers in a statement from Heavy Metal Entertainment. "Experience tales of slaughter, sex, ritual, and revenge from us and a ghoulish group of guest contributors." And the guest contributors are ghoulish indeed, encompassing a wide array of creatives from Drag Queens to Wrestlers to veteran comic book writers and artists, some of whom entering the comics world for the first time. The Boulet Brothers and co-guest editor Steve Orlando expertly hand-picked contributors who they knew had sinister stories to tell.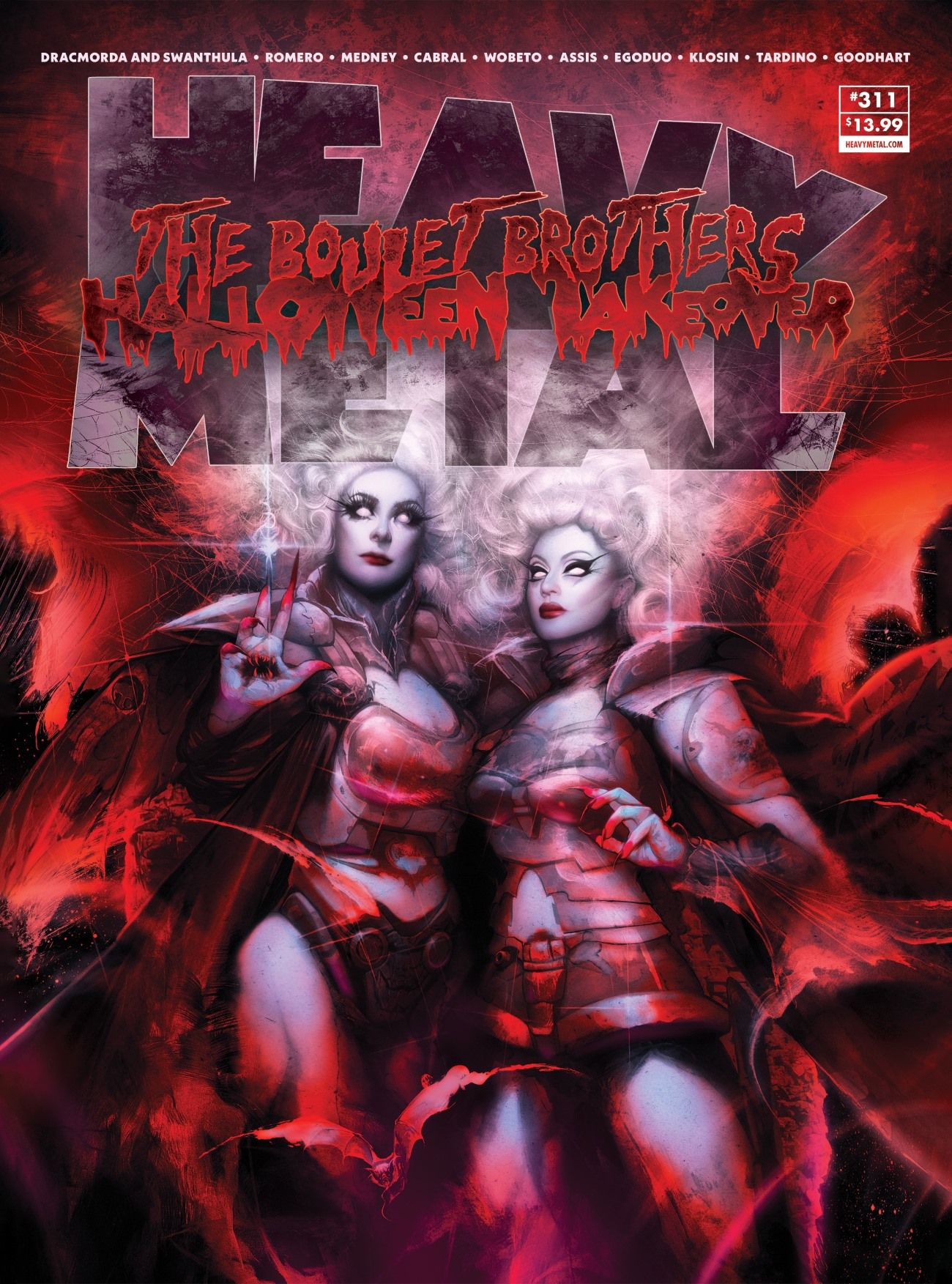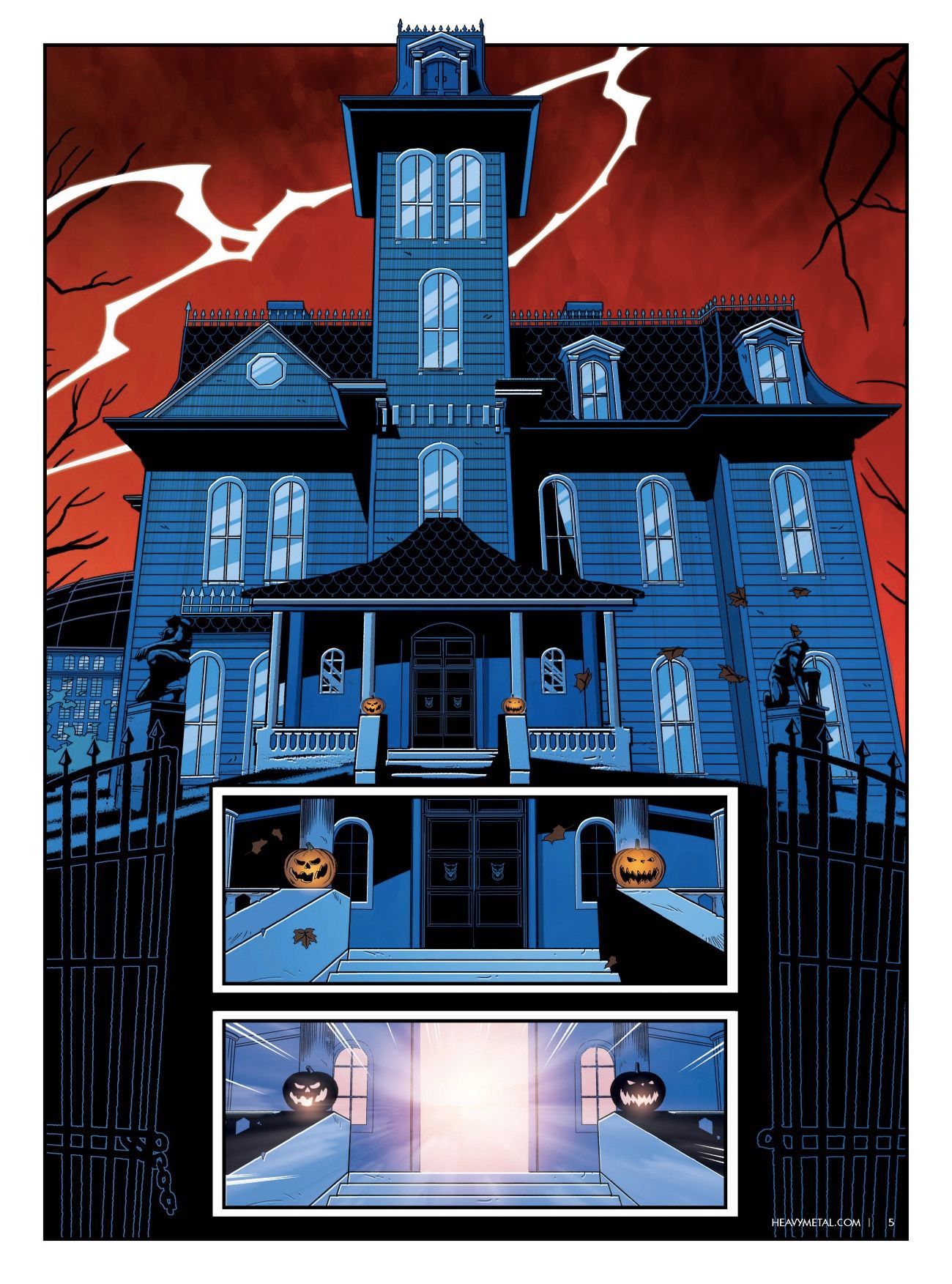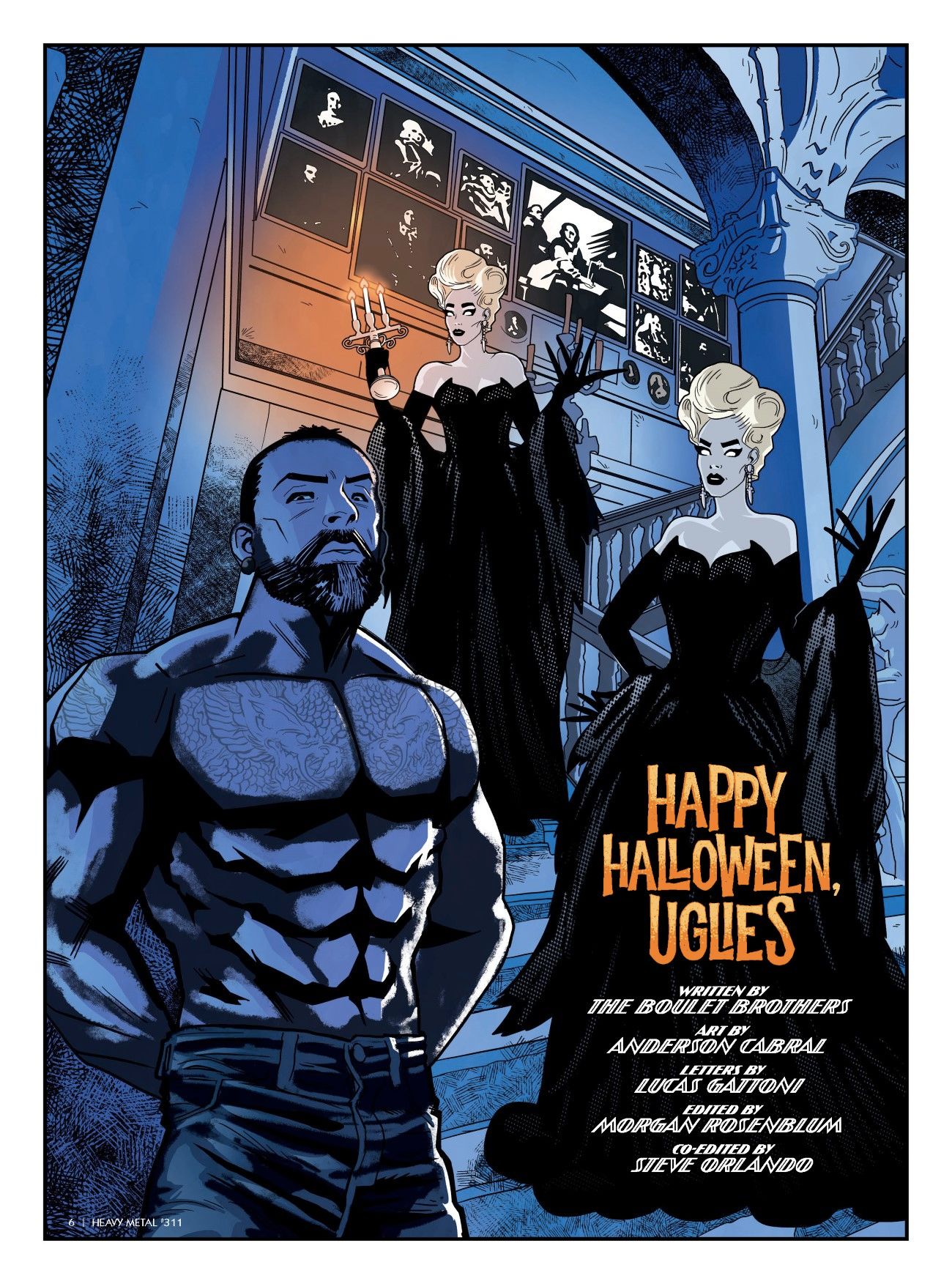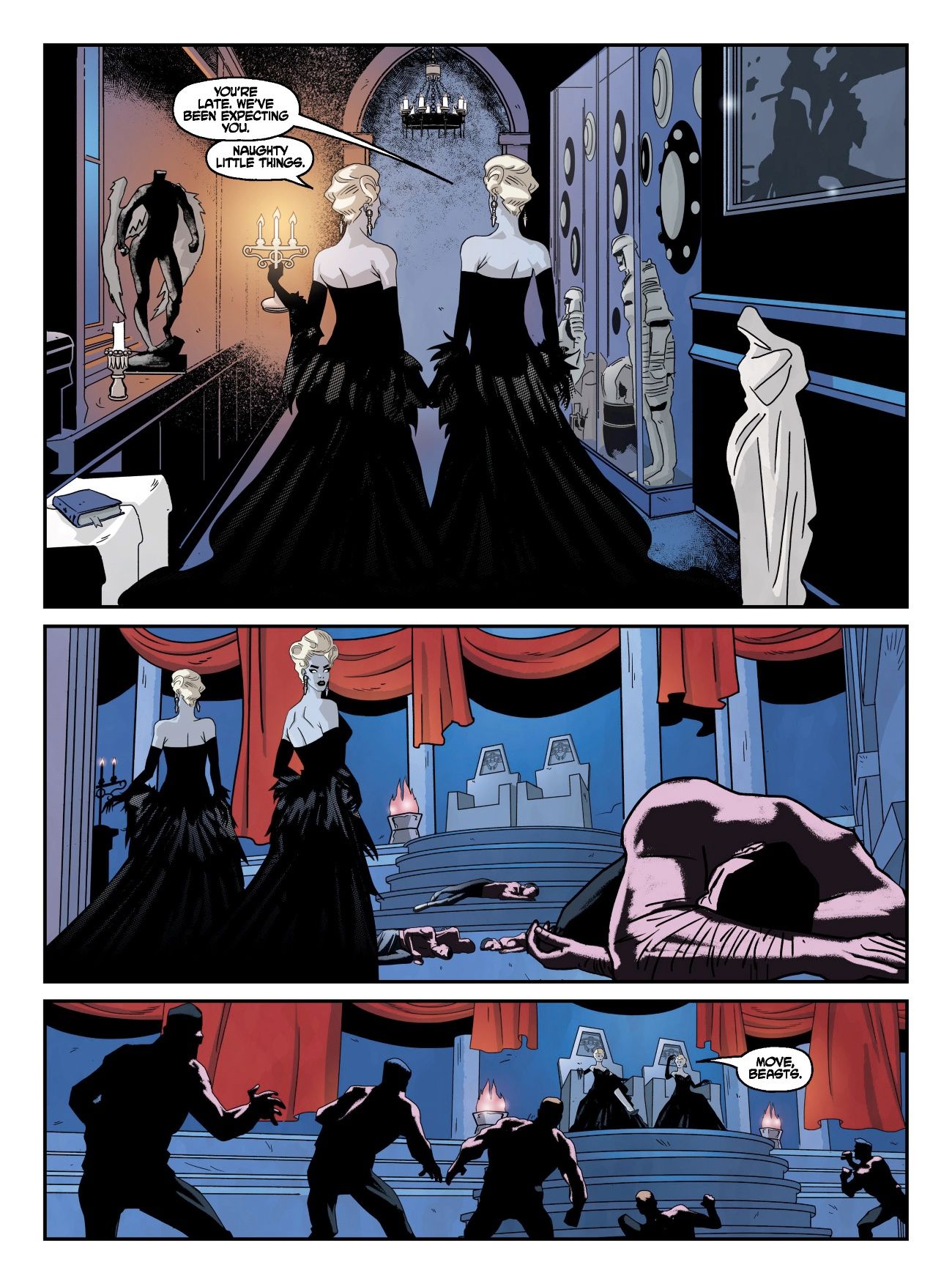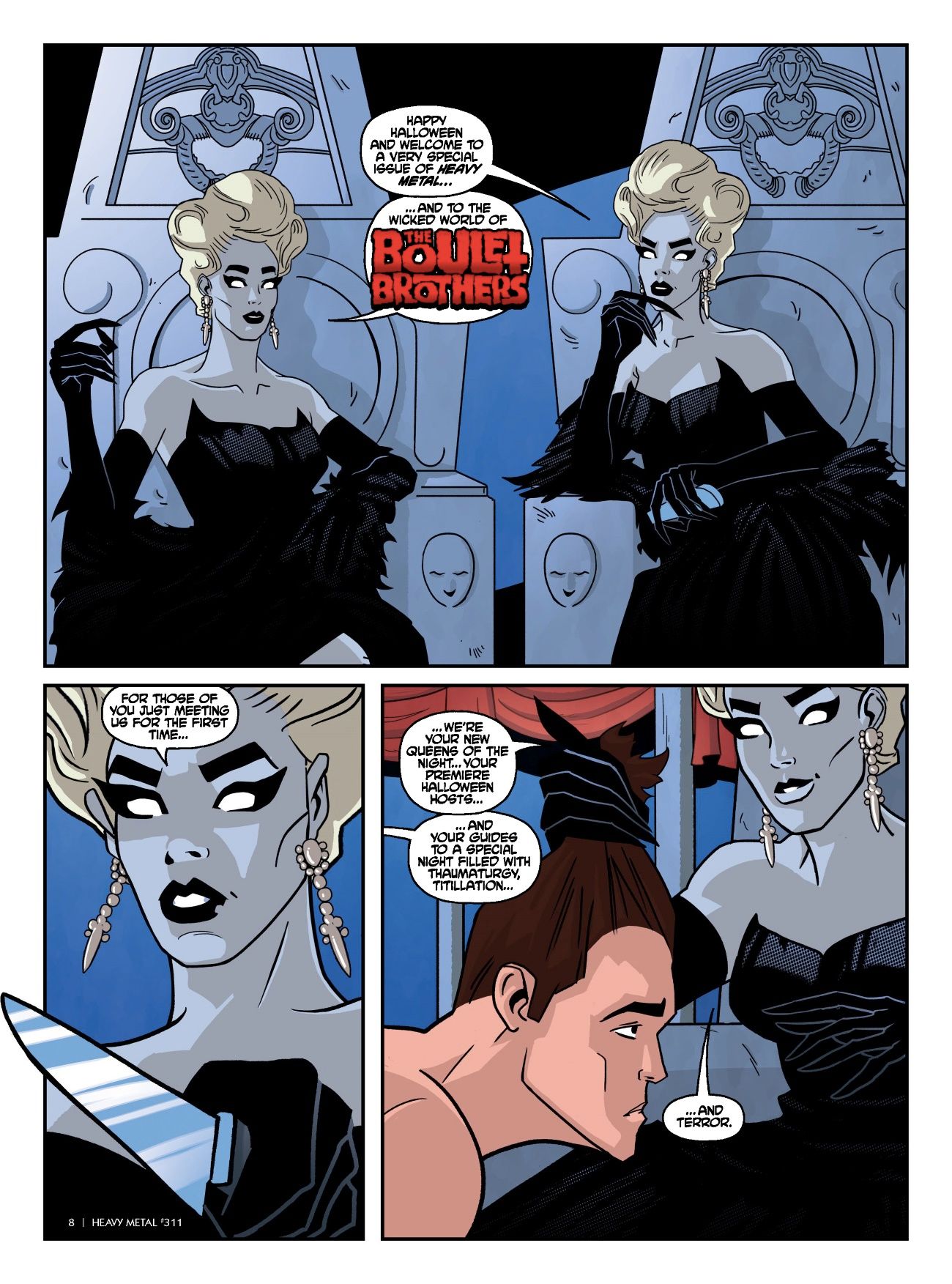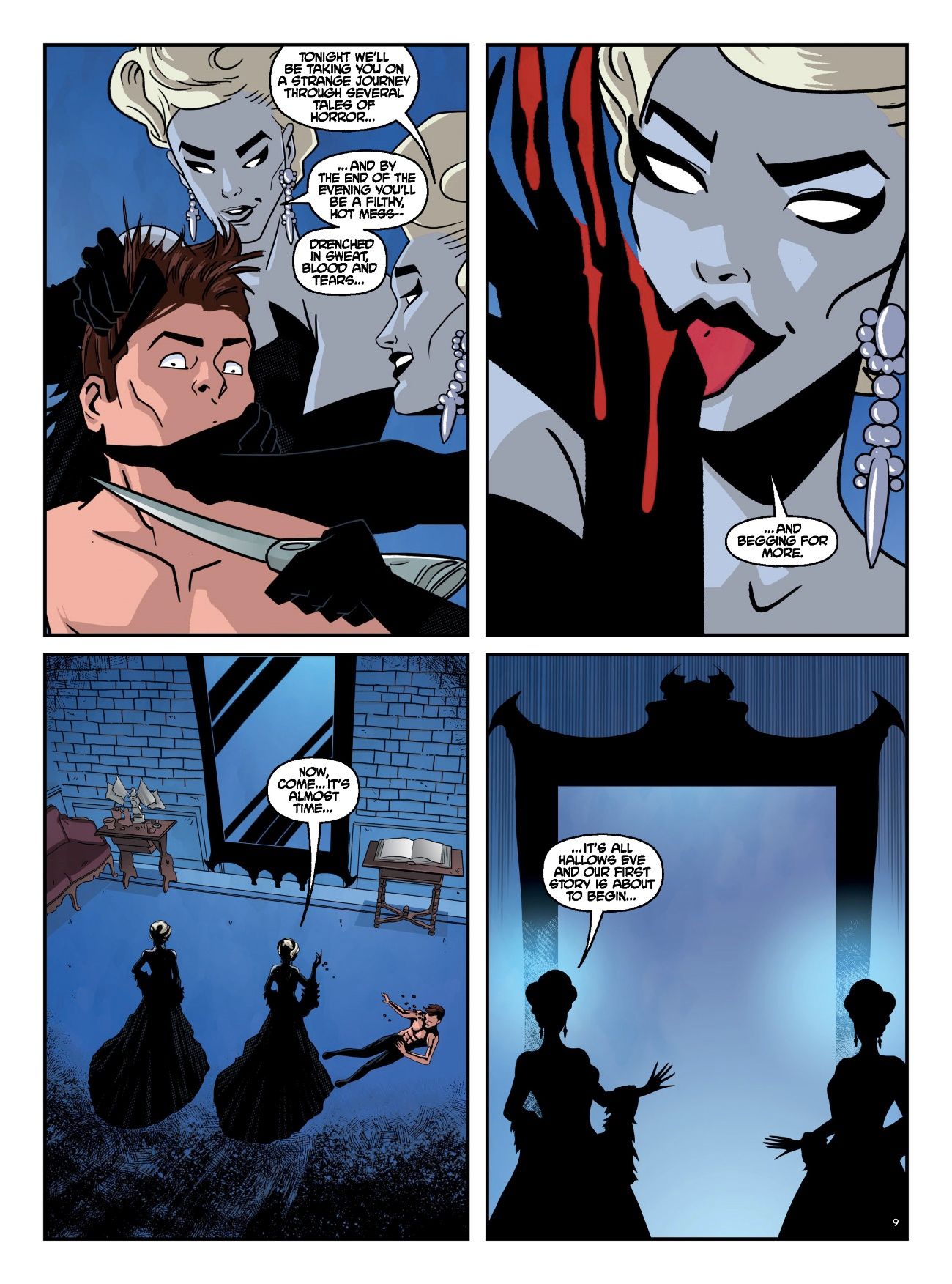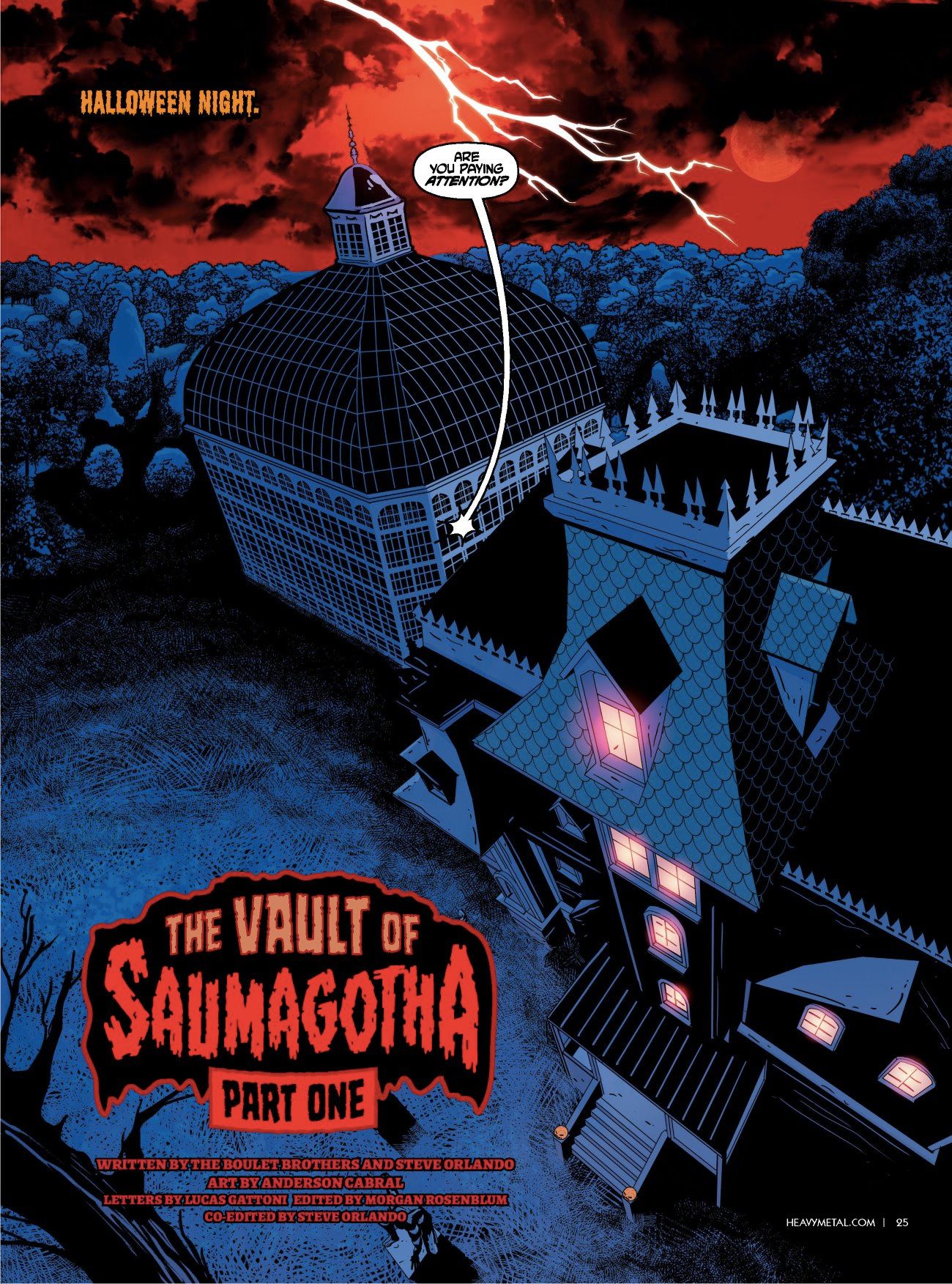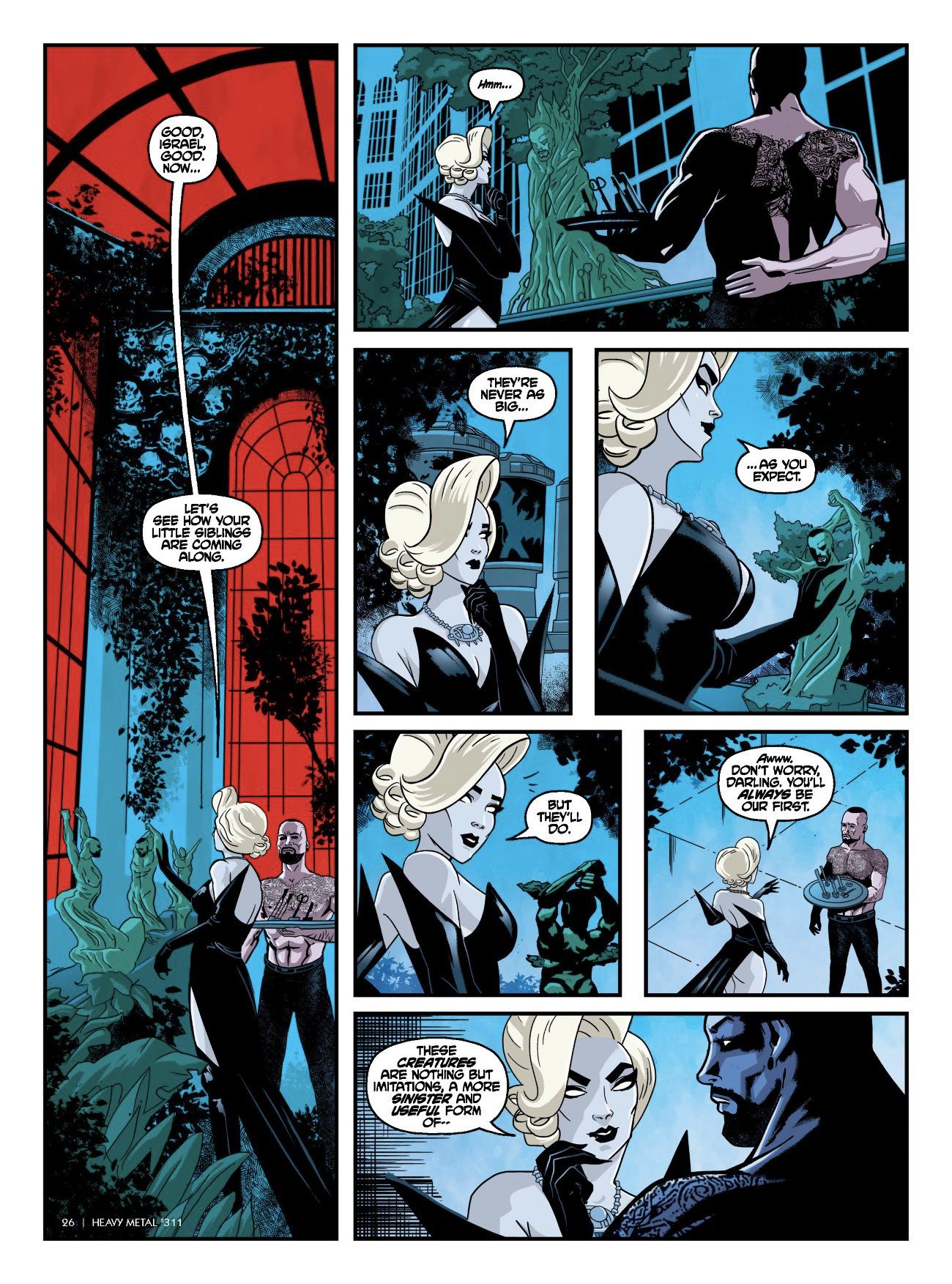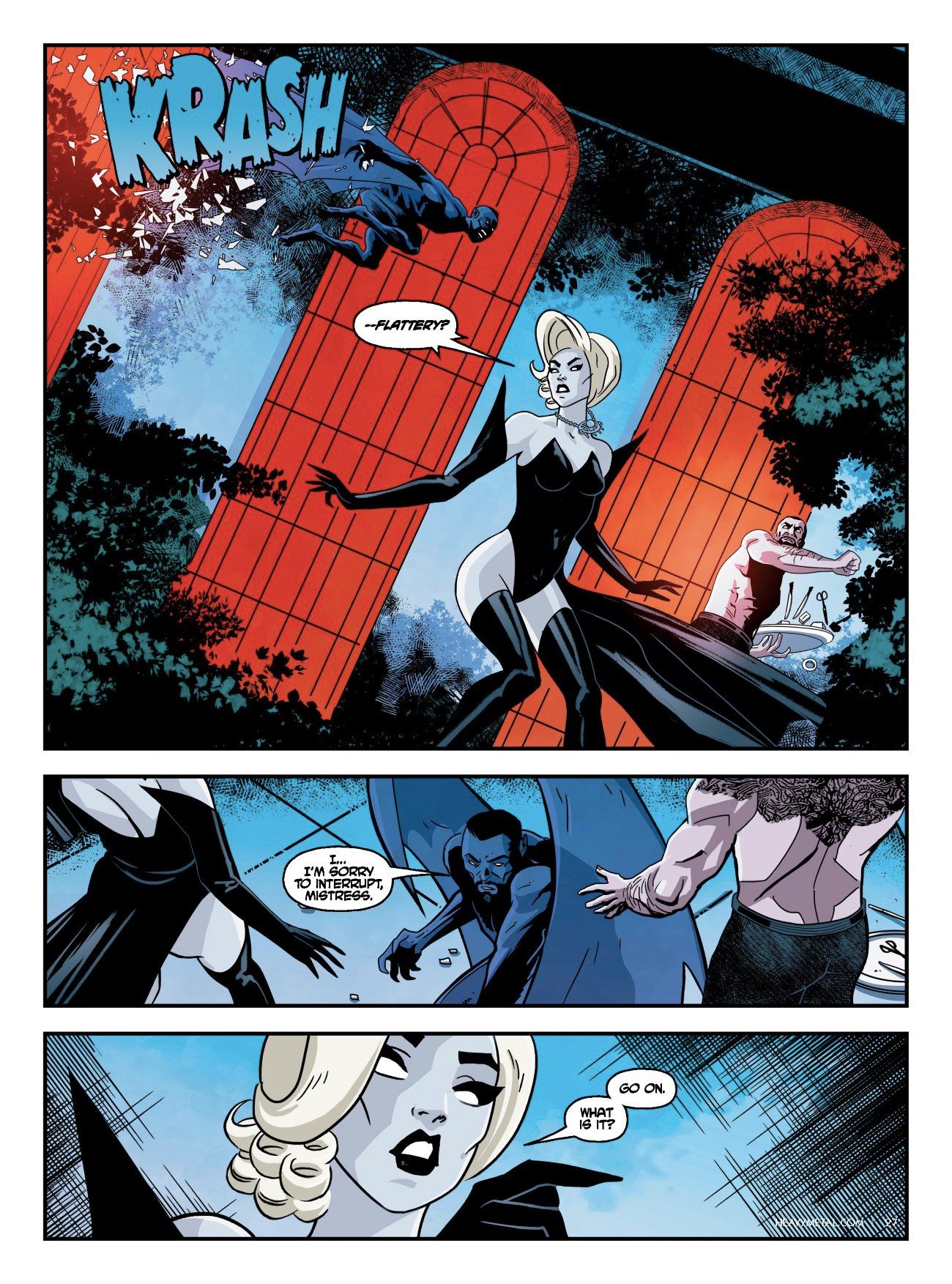 Clocking in at 80 horror-filled pages, Heavy Metal #311 features a ghoulishly delightful cover by Dan Quintana and will include an all-star lineup of all-new stories by horror writer/director Axelle Carolyn (Tales of Halloween, Creepshow, American Horror Story), professional wrestler Danhausen, comic writers Brendan Columbus (Savage Circus), Steve Foxe (Razorblades), Steve Orlando (Midnighter, Commanders in Crisis) and Ron Marz (Batman/Aliens, Silver Surfer), frequent Heavy Metal artists Paolo Armitano and Al Barrionuevo, Drag Queens Katya Zamolodchikova, Yvie Oddly, Alaska Thunderfuck 5000, and of course the dreadful Dracmorda and Swanthula Boulet themselves.
Heavy Metal #311 will be available everywhere comics are sold on November 3rd, 2021, and is currently available for pre-order directly from Heavy Metal. For fans of horror, Halloween, drag, or comics this looks to be the perfect addition to the spooky season. In the meantime, check out the exclusive preview pages from the upcoming Halloween special below courtesy of Heavy Metal Entertainment. The Boulet Brothers' Dragula is currently in its fourth season on Shudder, and with the Heavy Metal Halloween Takeover likely leaving fans wanting for more, hopefully, the new Horror Queens of Halloween will return to the world of comic books very soon.
More: Exclusive: Heavy Metal Launches New World of Monsters, Magic & Robots
from ScreenRant - Feed