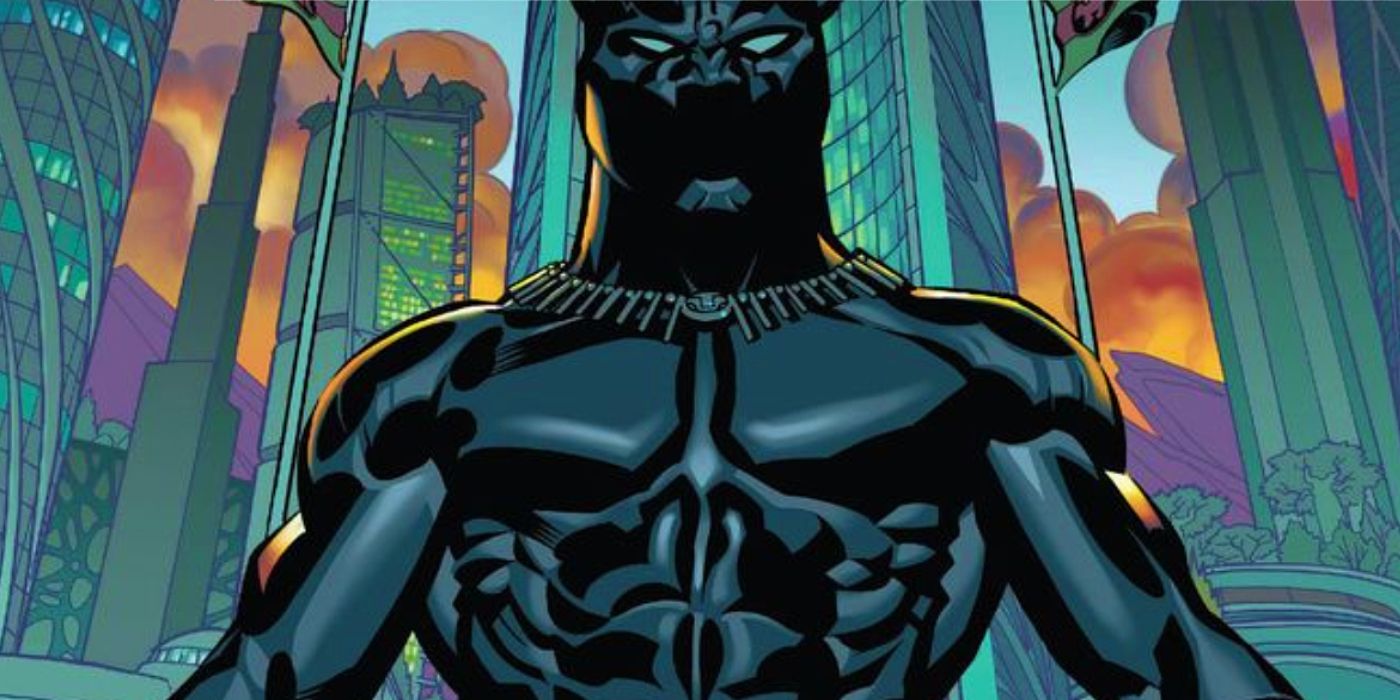 After time in space, the Black Panther returns to Earth this November in a new ongoing monthly book, with a secret that threatens Wakanda! Marvel has released a new trailer for Black Panther's first issue, which goes on sale in print and digital November 10th. The book will mark the debut of the new creative team of acclaimed writer John Ridley and artist Juann Cabal; the first issue sports a cover by Alex Ross.
Although the Black Panther first appeared in the 1960s, the character has exploded in popularity over the past five years, thanks in part to appearances in the Marvel Cinematic Universe, as well as a solo title penned by novelist Ta-Nehisi Coates. Coates expanded the mythology, introducing the Intergalactic Empire of Wakanda, among other concepts. This interstellar empire was founded by time displaced Wakandans, and was built upon violence and conquest, rather than peace and cooperation. Black Panther ultimately overthrew the Empire's corrupt government, and appointed M'Baku to be its new leader. His business in space concluded, the Black Panther returns to Earth, but there is no time to rest as a secret from Wakanda's past rears its head—one that threatens to destroy the nation.
Related: Marvel Changed Black Panther's Name for Being Too Controversial
In a press release shared by AIPT, Marvel not only revealed information about the first issue, but also debuted a trailer showcasing art from the book. The Black Panther is keeping a secret from his country, as well as from his family and allies. This secret is threatened when he receives a message from a Wakandan secret agent. Now the Panther must save the agent and keep the rest of the world from learning his dark secret. The trailer showcases Black Panther and the Avengers fighting hordes of monsters; there is an implication, however, that before all is said and done, T'Challa will be fighting not only monsters, but his friends and family as well. The press release also included thoughts from Ridley, who described the book as both a "hybrid espionage-superhero thriller" and a "love story." Ridley was also informed by events happening in the real world as well, particularly Black Lives Matter.
The last few years have seen Black Panther go places he has never been before, both literally and metaphorically. The Panther's time in space coincided with his meteoric rise in popular culture, which culminated in an Academy Award-nominated film. Ridley and Cabal are taking the Black Panther back to his roots; when the Black Panther first appeared, he did so by breaking into the Fantastic Four's Baxter Building—a clear act of espionage. Readers have also learned Black Panther's motivations for joining the Avengers were largely his own—he wanted to monitor them and assess their strengths and weaknesses. Spy games and international espionage are built into the character, and Ridley and Cabal are tapping into that vein.
The Black Panther is adapting a back to basics approach, grounding the character in real world issues. The new trailer that Marvel has released is giving fans only a small taste of what they can expect this November.
Next: Black Panther's 10 Best Friends in the MCU
Source: AIPT
from ScreenRant - Feed