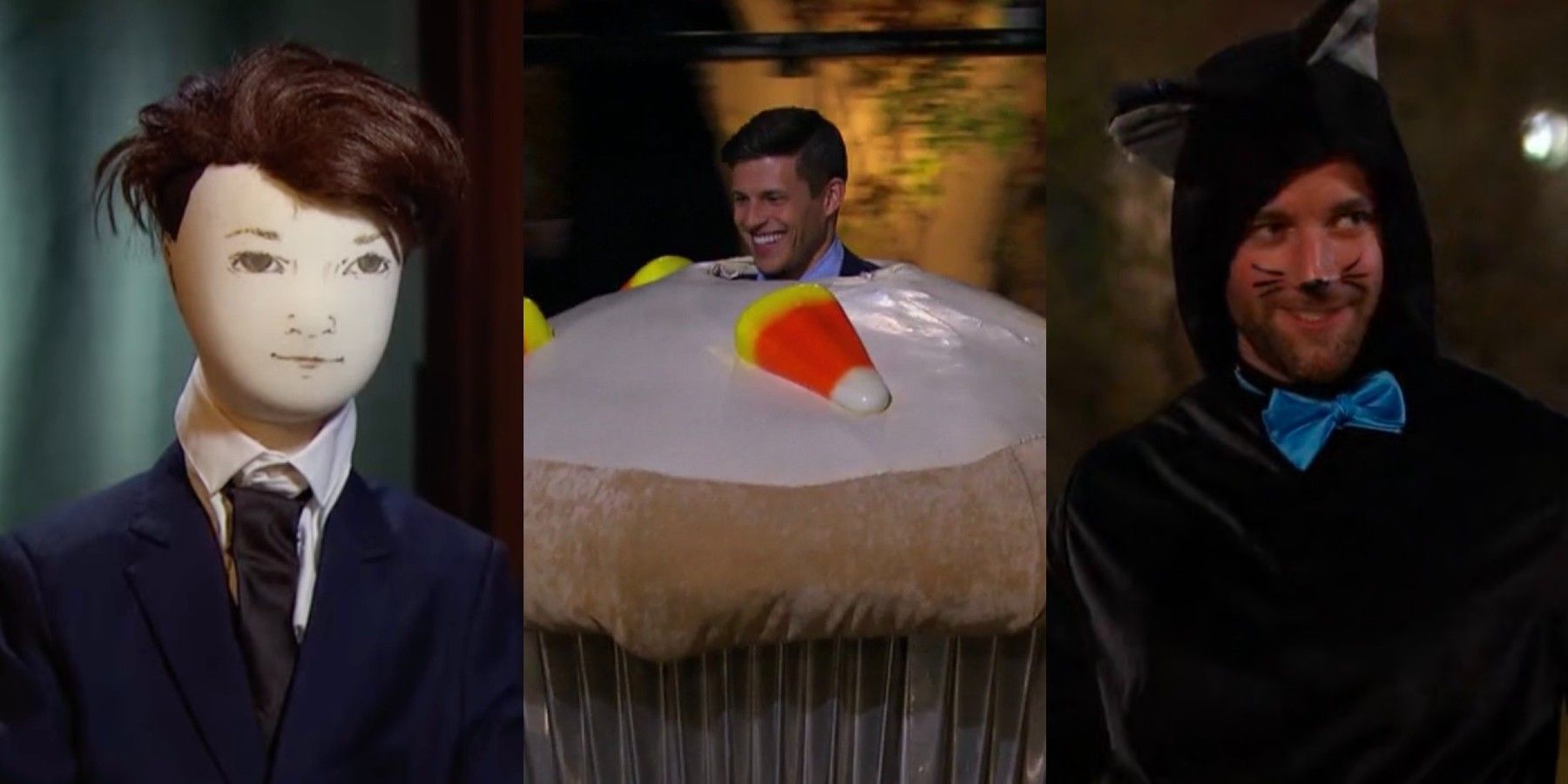 Michelle Young's season of The Bachelorette promises many new contestants for Bachelor Nation to obsess over, and everyone's wondering how the men will make themselves stand out from the crowd. The Bachelorette season 18 has many frontrunners who can improve or torpedo their chances with Michelle with a well- or ill-executed limo entrance.
The limo entrances are the first opportunity for the contestants to give the lead a glimpse of their personality. It's likely going to take a lot to impress Michelle, so these suitors had better bring their A-game like contestants from previous seasons.
Related: The Bachelorette: Official Trailer Dropped For Michelle Young's Season
Sometimes the men come up with creative and impactful ways to introduce themselves to the Bachelorette, though other times they serve up a head-scratching moment that fails to land. But these contestants' limo entrances, whether on purpose or by accident, completely revealed their inner selves.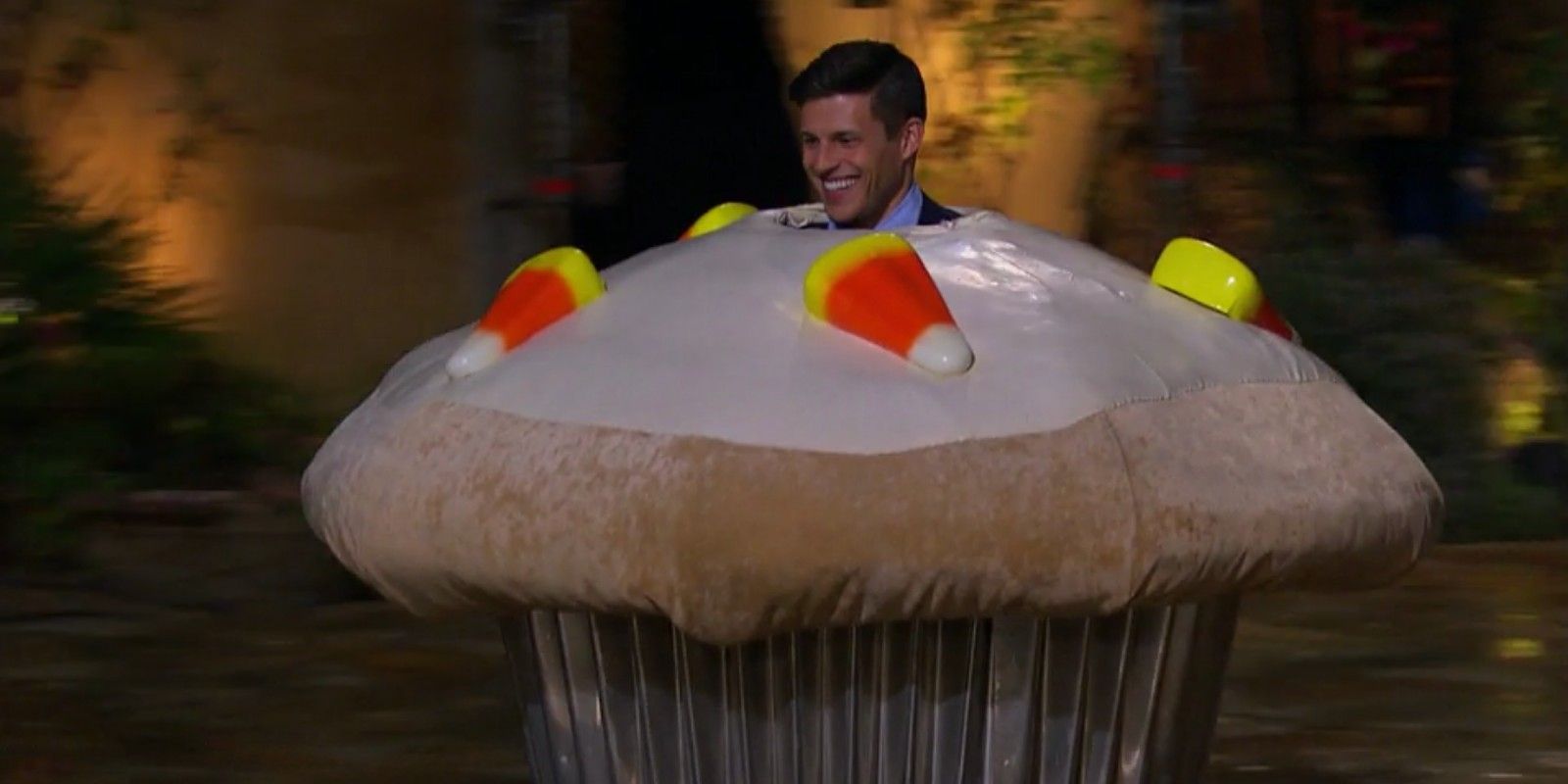 Chris S. was one of Kaitlyn Bristowe's suitors who made a big impression from minute one. Although former Bachelorette Kaitlyn is planning a wedding with Jason Tartick, several years ago she was looking for love as the lead, and one of her contestants was Chris. The dentist from California sped up inside a cupcake on wheels, and from then on more fans referred to him as Cupcake than Chris. His entrance showcased his silly, lovable personality, and though Cupcake didn't win Kaitlyn's heart, Bachelor Nation fans will never forget his memorable introduction.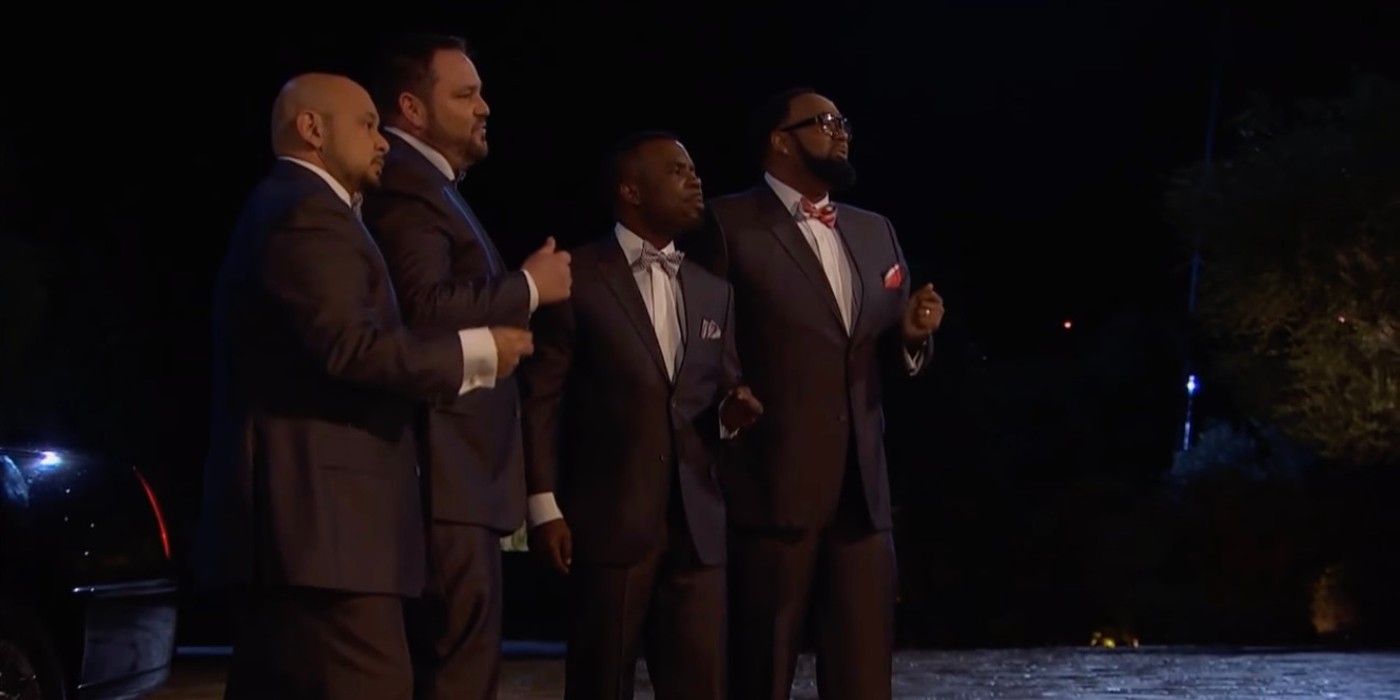 Before Wells became the Bachelor in Paradise bartender, he was on Bachelorette JoJo Fletcher's season hoping to find the love of his life. As a radio DJ, Wells used his connections to bring R&B group All-4-One with him on night one to serenade JoJo with their hit song, "I Swear." Wells may not have been the flashiest contestant that season, but his '90s R&B entrance stunt showcased his unique swagger and personality.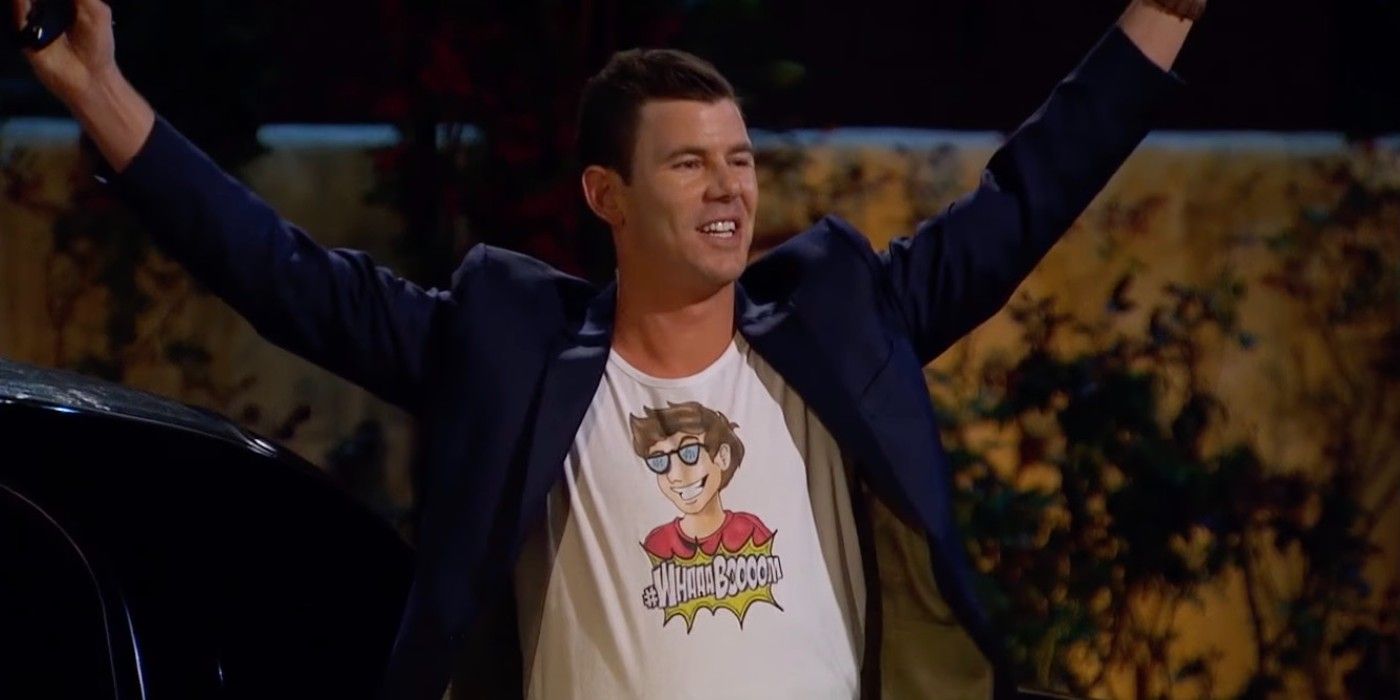 Lucas went home in week 2, but most say The Bachelorette contestant should have gone home night one. The strange contestant, better known by his self-imposed nickname "Whaboom," appeared on Bachelorette Rachel Lindsay's season—though thankfully not for long. He popped out of the limo in a branded T-shirt yelling his catchphrase, and it was a telling moment for both Rachel and viewers. Lucas is the epitome of what you see is what you get, and on the show there wasn't much to him past the whaboom.
Related: The Bachelorette: Tyler Cameron Makes A Cameo In SNL Spoof Of Show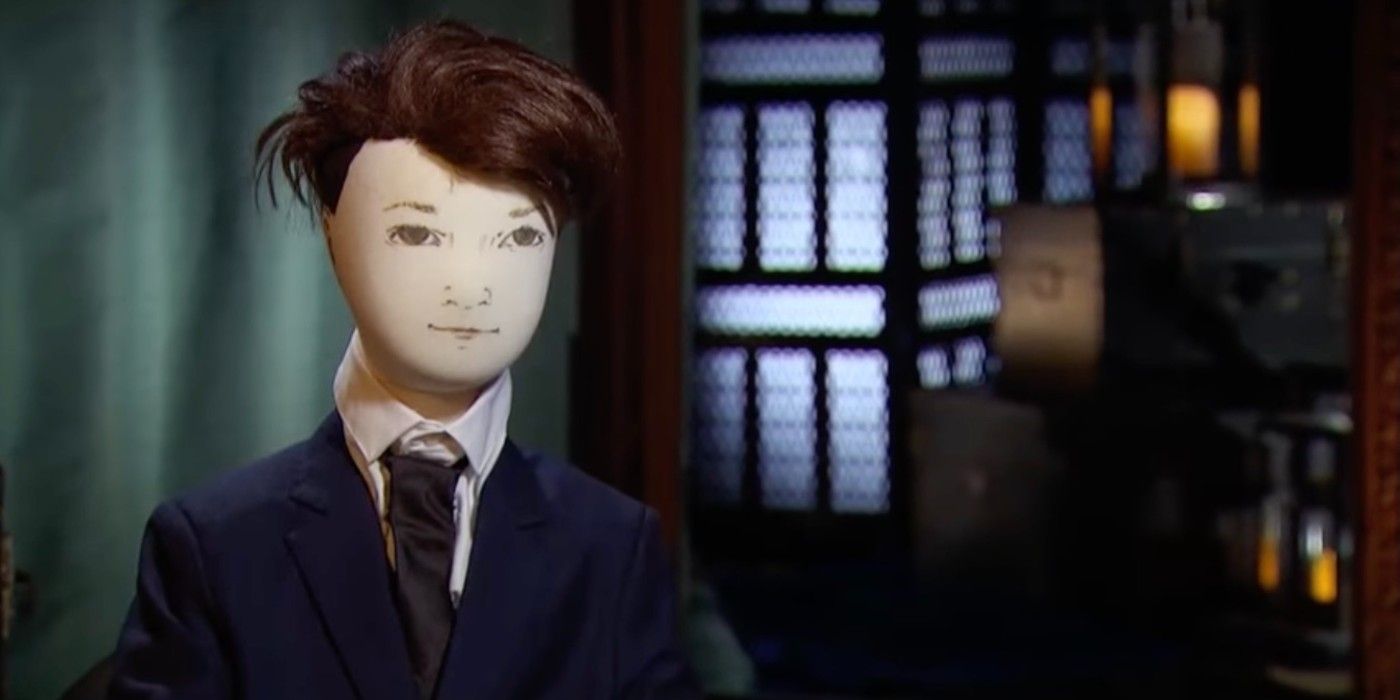 Adam was a contestant who went far on Rachel's season of The Bachelorette, though he made a much better (or at least weirder) impression than Lucas when he first exited the limo. Bachelorette alum Adam is expecting his first child with wife Raven Gates, but it wasn't long ago that he was pursuing Rachel. Adam showed up with Adam Jr., a creepy puppet who tagged along with Adam for the rest of the season. The puppet was the star of several hilarious post-credits scenes, and while polarizing, many fans agreed that it was an original limo entrance that made Adam stand out to the Bachelorette.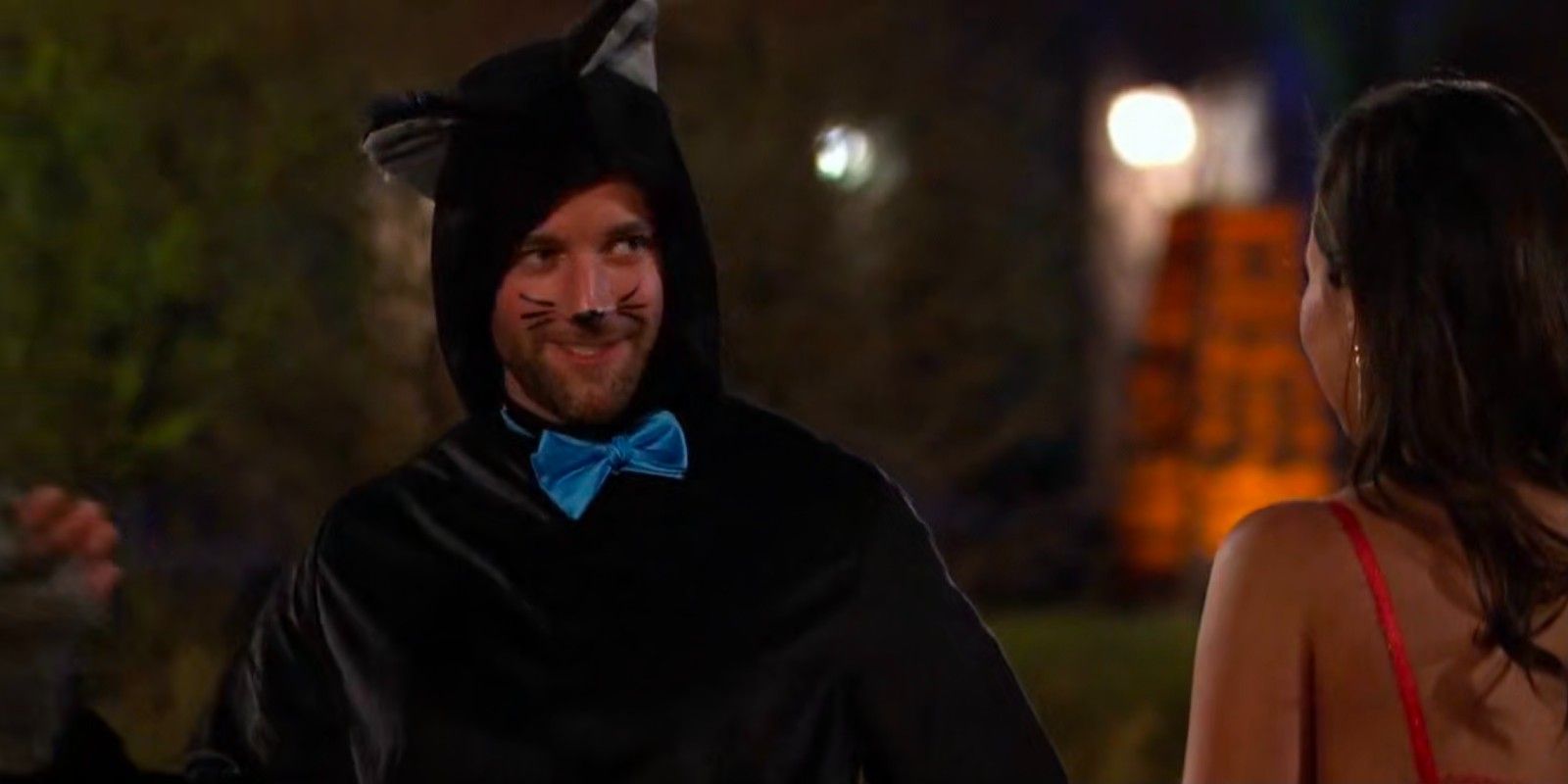 Connor made a big impression on fans and Bachelorette Katie Thurston last season when he emerged from the limo wearing a full kitty costume. It was clear that Connor had done his research and discovered what a major cat lover Katie is and then took a gamble on a limo exit gimmick. Katie lost it when Connor introduced himself and it was clear that his plan paid off and the cat costume definitely made him stand out from the crowd. Connor didn't get Katie' 1st impression rose, but Katie definitely remembered him.
With the new season of The Bachelorette, there will be a whole new selection of limo entrances to obsess over, and Michelle will have to decide which of her new suitors have made the best impressions. The bar has been set by the men who have come before them, but season 18 will surely have many memorable intros.
Next: Bachelorette: Michelle Young Sends Love To Teachers On World Teachers' Day
from ScreenRant - Feed