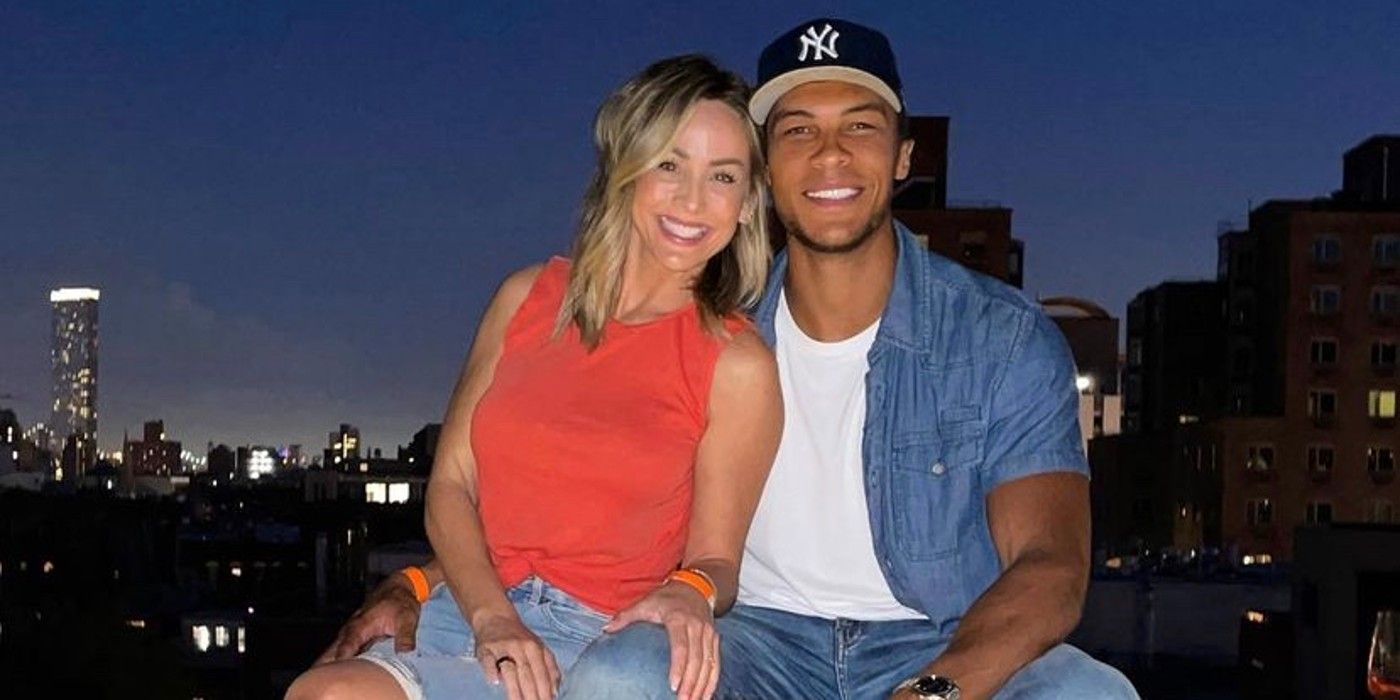 The Bachelorette alum Dale Moss broke his silence after his recent split from Clare Crawley. Two weeks into her time as the lead on The Bachelorette, Clare left the show engaged to the 33-year-old former football player. Things took a turn for the worse as the two called off their engagement back in January. While they were separated, there were accusations that Dale was not faithful to Clare while they were together. Just three months later, the pair decided to give their relationship another try. The pair confirmed their 0n-again relationship through a vacation selfie on their Instagram Stories.
News recently broke that Clare and Dale decided to break up again. On September 30, Clare took to Instagram to discuss her relationship update with Dale, as well as an update about her mother, who has Alzheimer's and dementia. "I'm choosing not to speak right now on the details of my relationship because at the end of the day anyone can put on an ACT or throw words together to form any narrative they want," Clare's caption wrote. "I'm going through a lot with healing from my recent surgery still, and my mother being placed on hospice care now," she continued. The former Bachelorette tagged Bachelor In Paradise star Abigail Herringer in the picture. Prior to her post, rumors were swirling that Dale and Abigail hooked up when he and Clare first split. Although she shortly removed the tag, fans were led to believe that was Clare's way of confirming the rumors.
Related: Bachelorette: All The Drama Between Clare, Dale & Abigail Explained
Reality star Dale recently claimed that Clare blocked his phone number shortly before her Instagram post. Dale released a statement to People regarding the breakup and things that occurred shortly after. The former athlete claimed that after their breakup, Clare flew out to Sacramento to be with her mother. Once her mother's health conditioned worsened, Dale met Clare in Sacramento on a Tuesday to support her. "On Wednesday, Dale flew to Los Angeles for a work obligation and had every intention to travel back to Sacramento to be with her, but his number was blocked, which made it impossible to communicate with Clare," Dale's spokesperson said. "It is unfortunate that the next time Dale heard anything from Clare, it was on social media," they added.
Although not saying which reports they were responding to, the statement said that Dale would not publicly discuss recent reports going around. "He wants to give Clare and her family the respect they need during this difficult time. Dale knows what it is like to watch a mother's health deteriorate over time and how devastating that is," they said. Dale's mother, Delores, unexpectedly passed away in 2017 after years of battling health issues. He and the former Bachelorette star connected over having a parent whose health was deteriorating in front of them. Later on in his statement, Dale wished Clare the best and expressed that he wishes people would also give her privacy during this time.
Due to the worsening health condition of Clare's mother, it seems like the two are keeping the rumors regarding Abigail under wraps. The Bachelor In Paradise star has not acknowledged the rumors. Instead, she is focusing on her relationship with Noah Erb. Clare and Dale have made it clear that they are closing the chapter on this part of their lives. Unless one of The Bachelorette alumni makes another statement on Instagram, fans can expect silence from the former couple.
The Bachelorette premieres October 19 at 8pm on ABC.
Next: Bachelorette: Why Fans Are Loving Michelle Young's Promo Over Katie's
Sources: People, Clare Crawley/Instagram
from ScreenRant - Feed