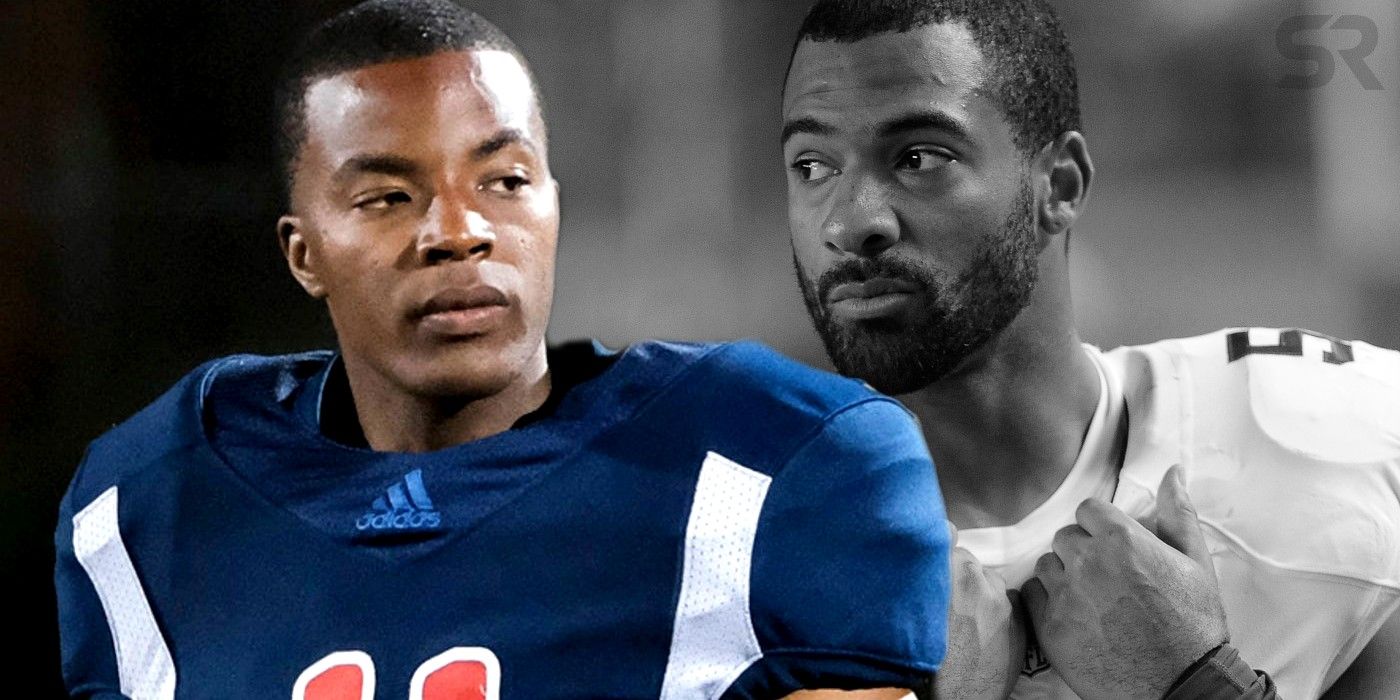 Here's everything All American has changed so far about the true story of Spencer Paysinger's pre-NFL career. After winning a Super Bowl with the New York Giants and playing for the Miami Dolphins, New York Jets, and Carolina Panthers, Paysinger retired from the National Football League in 2017. Unlike some professional athletes, Spencer knew exactly what he wanted to do after football as he already had been pursuing his interests in screenwriting.
He developed All American as a series loosely based around his life as a football player, and with the help of prolific producer Greg Berlanti, the show was ordered to series on The CW in 2018. Paysinger is heavily involved with All American, serving as a producer on the series and playing Assistant Coach Davis in multiple episodes. Even with Paysinger's role in the series, All American isn't completely faithful to the true story it is bacsed on. Although it retained Spencer's need to play at Beverly High School instead of his hometown school, All American changed his name to Spencer James and didn't stop there.
Related: All American Season 3 Ending Explained
Through three seasons of All American, Spencer James' story continues to be modified and differs from what Paysinger's real life was like growing up. With season 4 coming to The CW in late 2021 and the storylines set in motion by All American season 3, there will undoubtedly be more changes to follow. But, here's how All American changed the true story of Spencer Paysinger's pre-NFL career.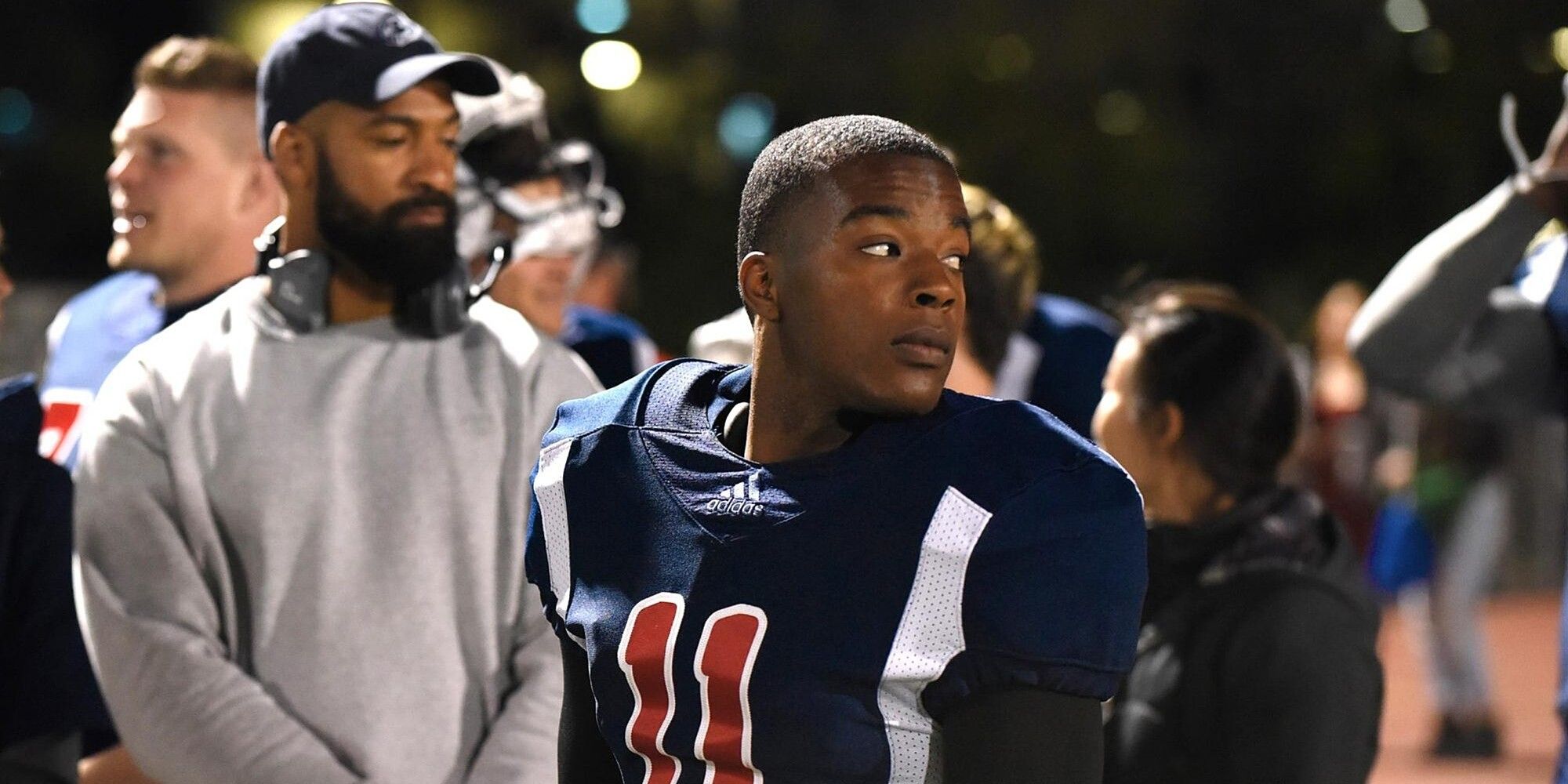 During high school, Spencer Paysinger became one of the standout football recruits in his area thanks to his two-way play. On the offensive side of the ball, Paysinger played wide receiver, while he contributed on defense as a safety. He became the Ocean League player of the year as a senior thanks to his play on both sides. For the purposes of All American though, Spencer James has been an even more versatile player on the field. His skills as a receiver is what made him get noticed, but he's also played a defensive back for Beverly in addition to handling some kickoff return duties. All American changed the true story again down the road by having Spencer James start playing running back.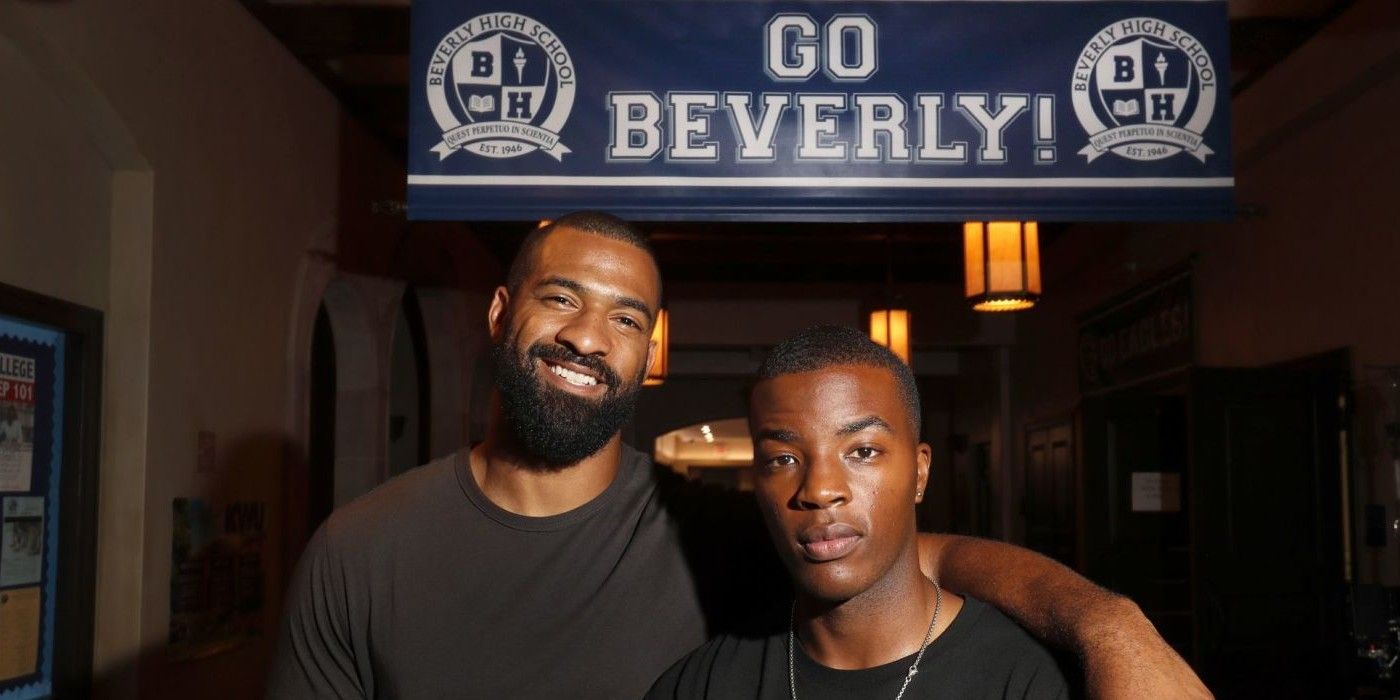 Throughout Spencer Paysinger's high school career, he only went to one school: Beverly Hills High School. Even though he lived in South Central Los Angeles, he would travel to Beverly Hills every day for school. He graduated from Beverly in 2006 after playing at least two seasons as a Beverly Hills Norman. But, All American has added a changing nature to what school Spencer attends. The show introduces audiences to Spencer James as he's playing for South Crenshaw High School, but he soon winds up playing his junior year at Beverly Hills. After winning the state title, though, All American ends season 2 with James pledging to play for Crenshaw again next season. This never happened to Spencer Paysinger in real life, as All American's true story elements change further. It is an understandable change to make based on James' story, but it does clearly alter his path to joining the NFL.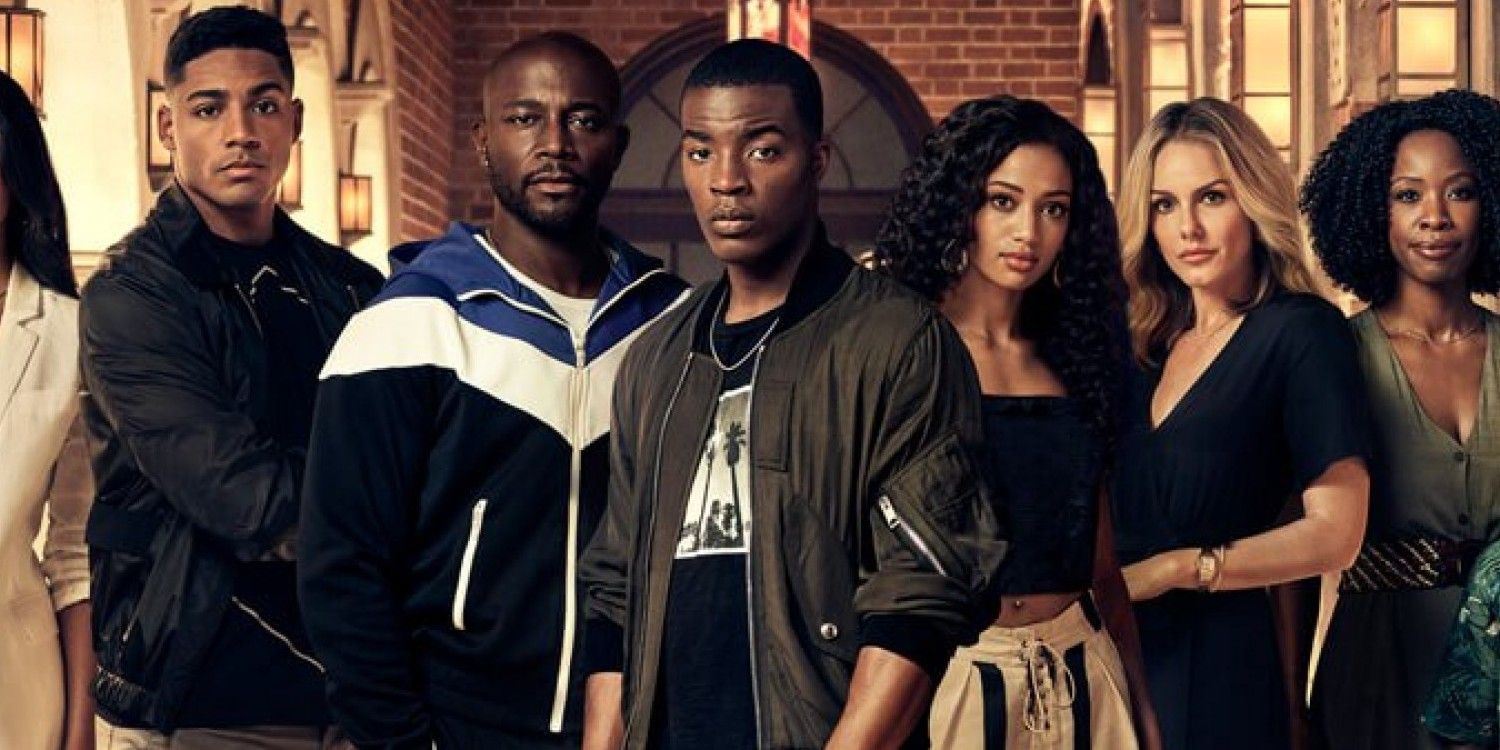 At the very beginning of All American, Spencer James is recruited to go play at Beverly for Coach Baker, who had the hopes he could help bring the program a state title. In order to make this work, Spencer James had to go live with Baker's family in Beverly Hills so that he could claim to be in the right zip code and could, therefore, attend the school. However, the true story All American is based on has Spencer Paysinger go to Beverly in a completely different fashion.
Related: All American: What Olivia Leaking The Footage Means For Her & Her Mom
Spencer Paysinger's family has a long history with Beverly Hills High School in real life. His father and uncles received permits to go there when they were kids and returned to Beverly as coaches and teachers after graduating college. With multiple family members working for Beverly, Spencer Paysinger was also allowed to attend as part of a multicultural program. This marks a significant change in All American, as Paysinger never had to live with another family to go to Beverly. Again, this change makes sense for All American's version of Paysinger's life, as it is through this that Spencer forms important relationships and struggles with balancing the two parts of his life.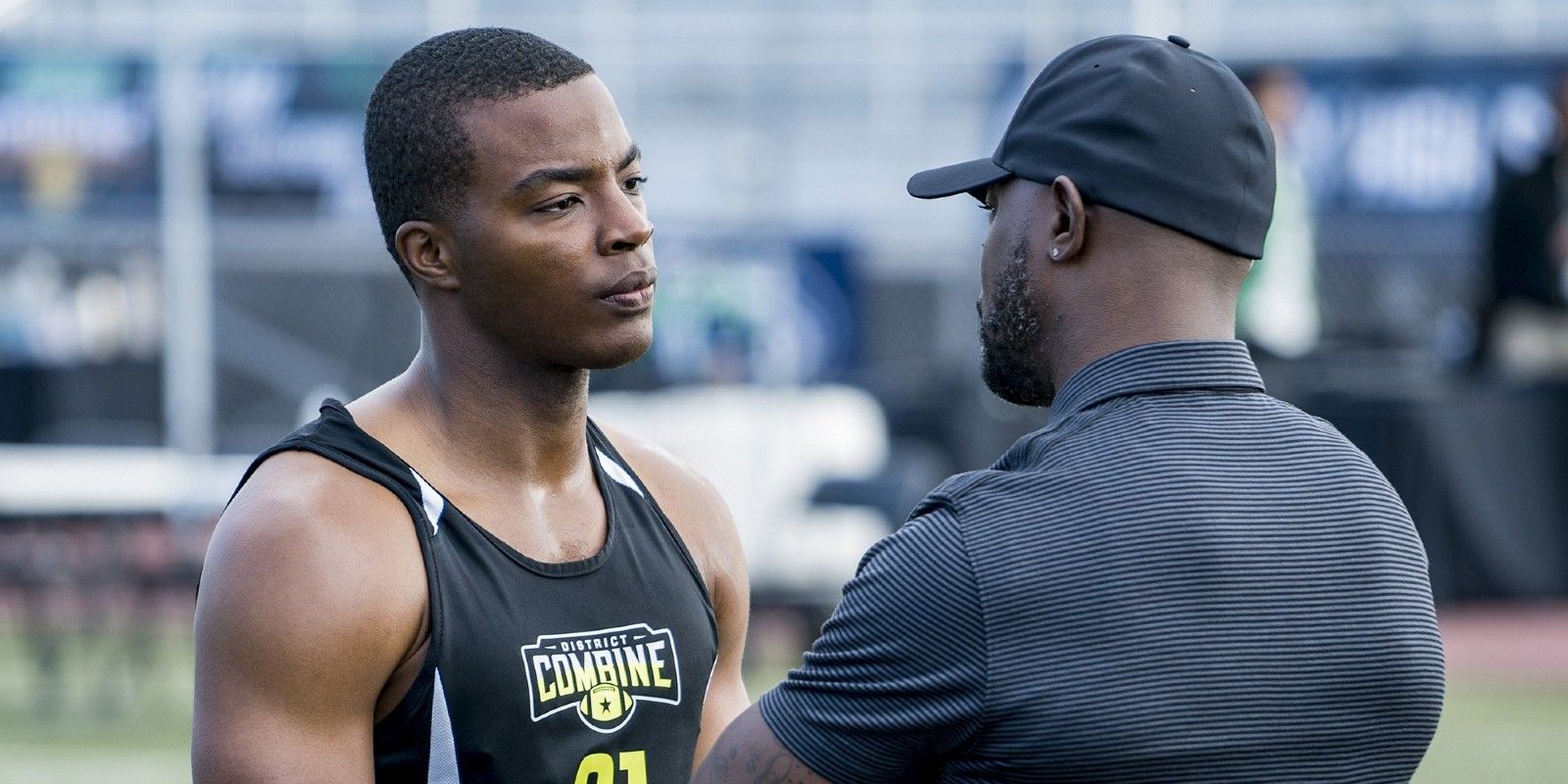 A big part of All American was Spencer James' relationship with his father and how that impacted his life on and off the field. What happened to his father and who his father actually is was a big storyline in All American season 1 before he returned to Crenshaw. Then, All American season 2 had Spencer's father become the coach at Crenshaw and recruit Spencer to come play for him, which would be the first time he would be able to coach his son. All American later revealed that Spencer's dad had cancer, and he died shortly thereafter. This resulted in Spencer momentarily walking away from football and growing closer to his half-brother Darnell, but none of this actually happened to Spencer Paysinger in real life.
Spencer Paysinger's father, Donald Paysinger, was with him throughout his high school career. In fact, Donald was an assistant coach at Beverly Hills High School and eventually became the head coach of the football team after Spencer graduated. He got the job after Spencer's uncle, Carter Paysinger, moved on to a different position at the school after coaching for 19 years. Thankfully, Donald is still alive to this day and a part of Spencer Paysinger's life. Donald Paysinger continued to coach football as recently as 2017, and he and Spencer Paysinger have a strong relationship in real life.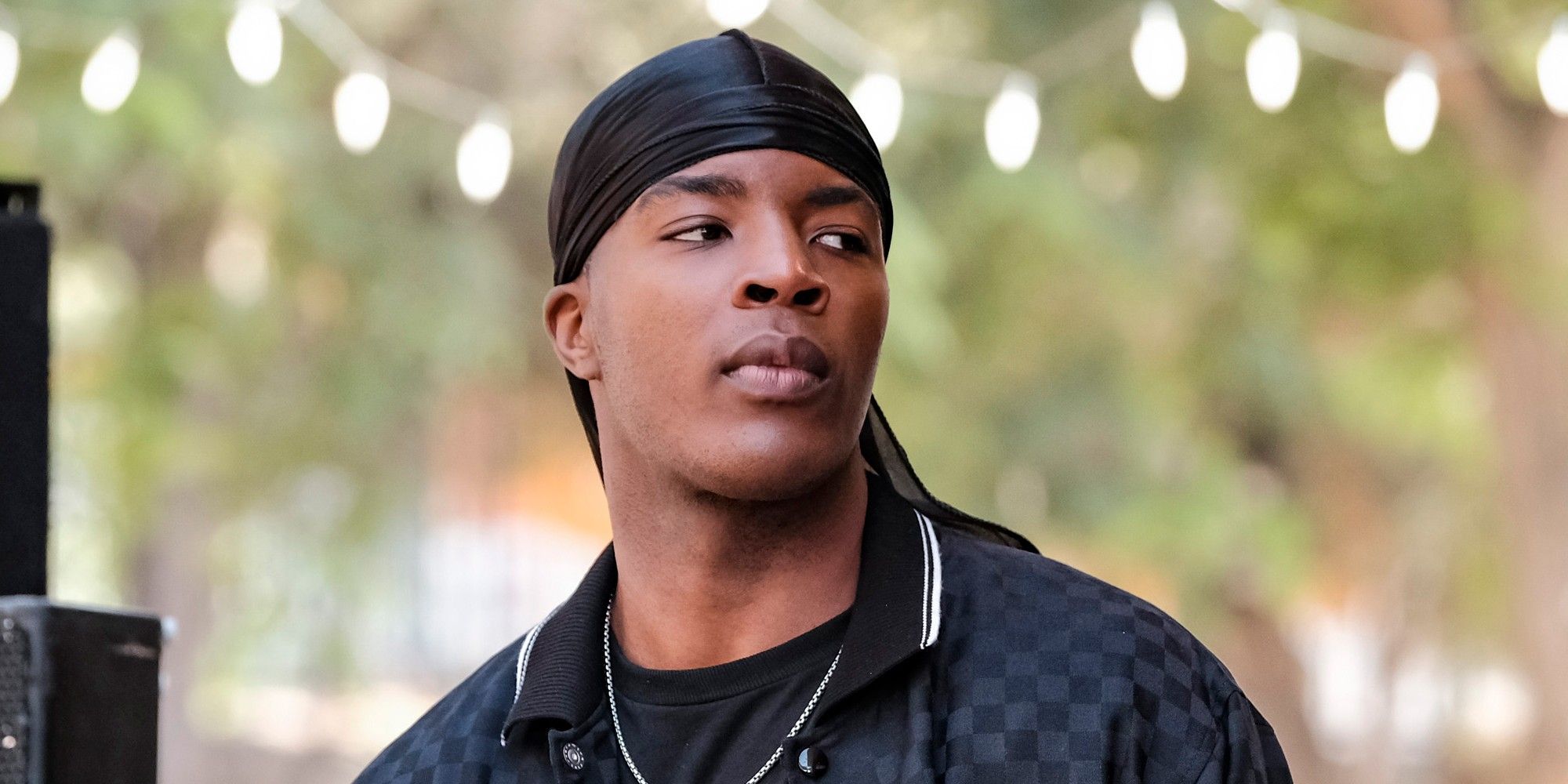 An ongoing storyline in All American is the fallout from Spencer James being shot in his right shoulder during season 2. The shooting put James' football career in jeopardy, but he appeared to make a full recovery. The season 2 finale concluded with Spencer losing feeling in his right arm again, and All American season 3 further explored why this was the case. It eventually revealed that Coop was partially responsible for Spencer's continued arm issues. James only moved past this problem during his senior year once he told Coop what was going on. However, this is not a battle that Spencer Paysinger had to fight in real life. His football career was never nearly ended by a gang-related shooting, so this is a classic example of All American adding more mountains for Spencer to climb on his path to potential success.
Related: All American Season 3: Is [SPOILER] Dead?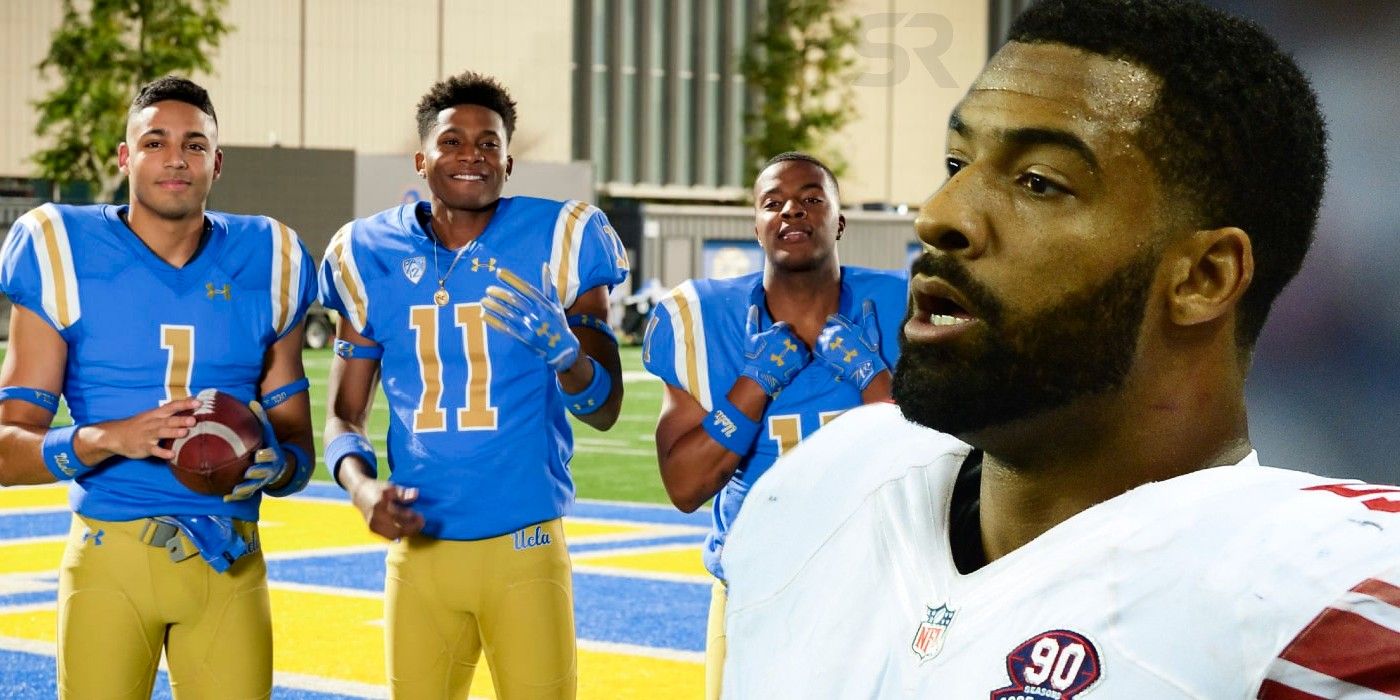 There are also a number of factors surrounding Spencer's college recruitment that All American has changed. For starters, Spencer James is one of the best prospects not just in California but in the entire country. Prior to his injury during All American season 2, he was ranked as the 57th best player in the nation and had multiple schools recruiting him. But, this simply wasn't the case for Spencer Paysinger. While he was a standout player in his division, he was only a two-star recruit, according to some scouting websites. Spencer James' recruitment took a decline following his injury, though, but he was still a highly regarded talent overall.
As for the schools that recruited Spencer James, All American mostly focused on the potential of him going to UCLA at first. Several other colleges were interested in him prior to his injury and following his recovery, and some were even willing to pay him under the table to attend. But, the show has so far not put Spencer on the path to go where Spencer Paysinger went to college. Paysinger was an Oregon Duck for five years (after red-shirting his freshman year) and chose them over Arizona State, Boise State, Colorado, and Wyoming. So far, All American isn't following Spencer Paysinger's pre-NFL career in that regard, and season 3 took him down another different path after bringing another college into the mix that is not Oregon.
That said, there is likely a fun explanation for why UCLA is at the center of Spencer's college future instead of Oregon. When Paysinger played at Oregon, he did so with Chip Kelly as the head coach during his final two seasons. They had great success together, as they made it to the BCS Championship game and lose 22-19 to Auburn in Paysinger's final year. However, Chip Kelly is no longer the coach at Oregon and, after a stint in the NFL, is now the coach of UCLA. Since Kelly made a cameo in season 2 of All American, his continued relationship with Paysinger is likely why UCLA has replaced Oregon in Spencer's life.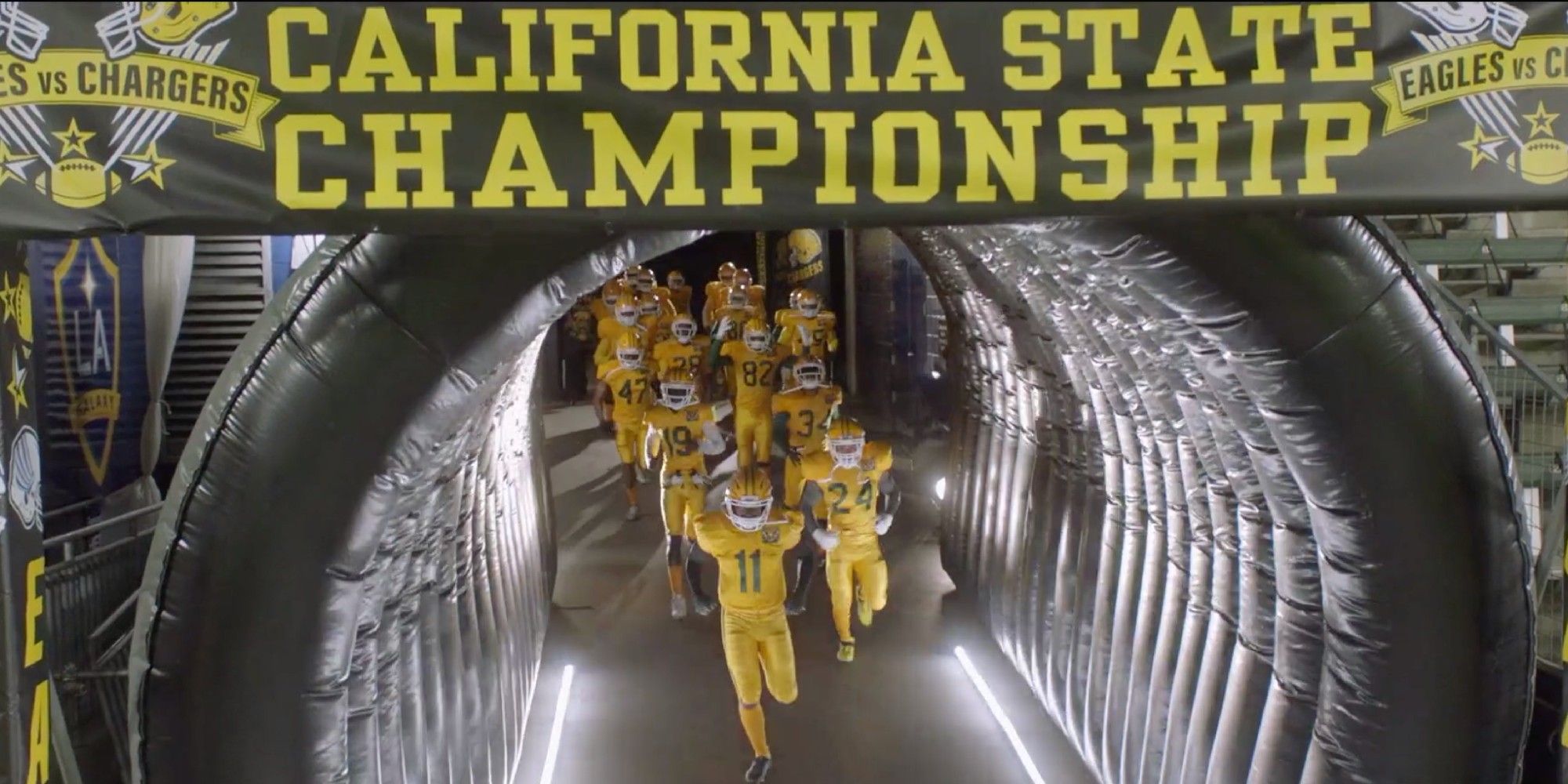 All American changed Spencer Paysinger's true story again early on in the show by making Spencer James a state champion. Paysinger had a successful high school football career, but that didn't include winning the California state championship. Spencer James won it as a junior with Beverly, but Paysinger's team was nowhere close to a championship as a junior. His senior year was much better for the Beverly Hills Normans, as they finished the season with a 9-1-2 record. Unfortunately for them, the only loss they had was in the second game of the playoff tournament. While Spencer Paysinger didn't win a state championship in real life, All American has Spencer James on the cusp of winning his second championship when season 4 begins.
Related: How All American Season 3 Set Up Simone's Spinoff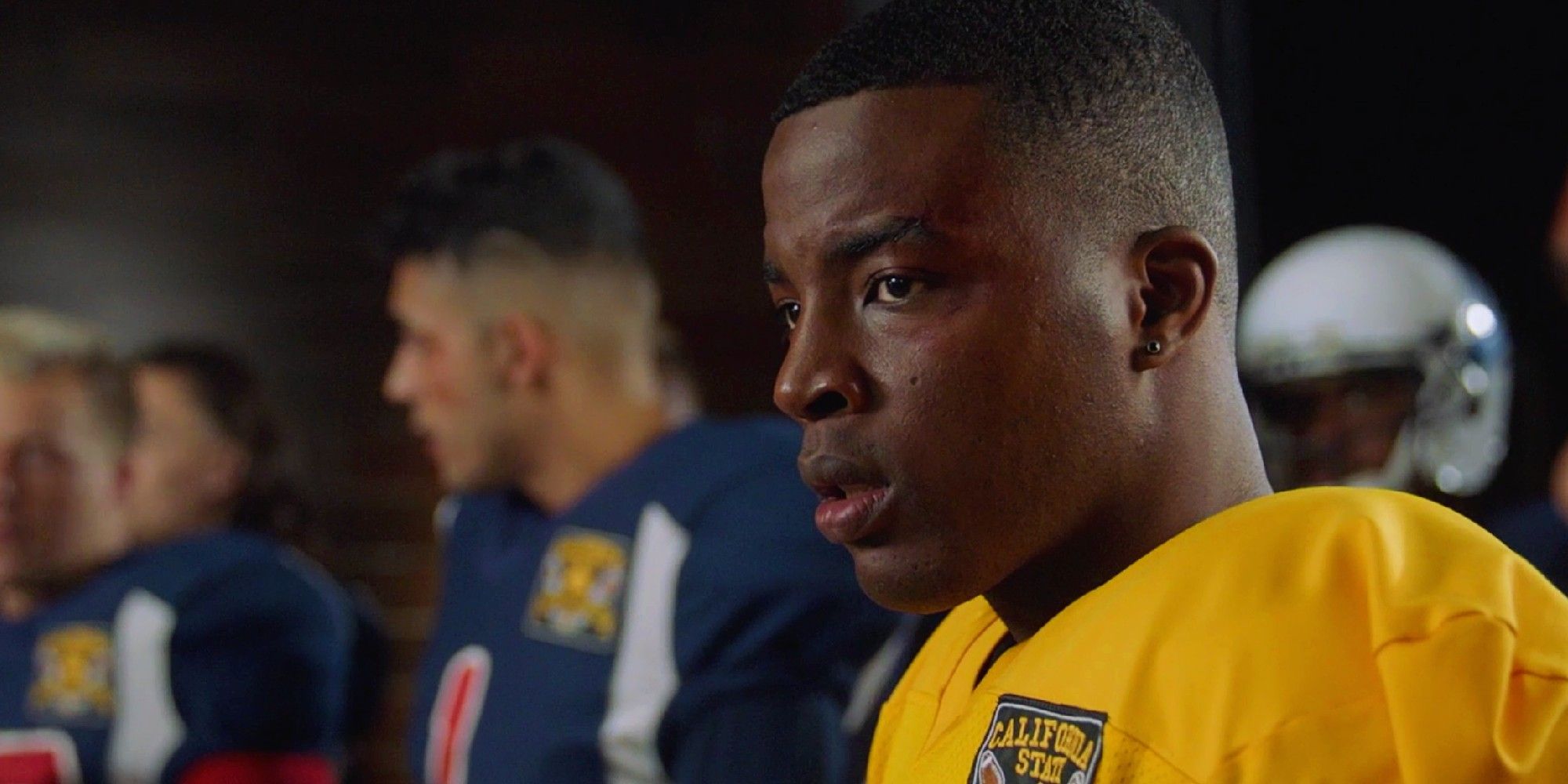 Another change to All American's true story comes with the accolades that came Spencer James' way. All American season 3 officially named him and Jordan Baker as All-American high school football players. However, Spencer Paysinger didn't receive this same praise for his performance as a senior. Paysinger's top honor instead was as the Ocean League player of the year. Considering All American's title, the change to make this part of Spencer James' accomplishments is hardly a surprise.
More: All American Season 4 News & Updates: Everything We Know
from ScreenRant - Feed