Jenny Slatten from 90 Day Fiancé has revealed whether Sumit Singh's mother changed after living with her or not. Viewers may know that the couple has been trying to convince Sumit's parents, Sadhna and Anil, to accept Jenny as their daughter-in-law. However, the conservative Indian parents don't want their young son to get married to an older lady. They think that Sumit and Jenny's relationship is odd and the Palm Springs native should leave their son. But, Sumit isn't ready to give up. The 90 Day Fiancé star recently took his parents and Jenny to a family counselor in the hopes of resolving their conflicts.
The parents have now decided to live with Sumit and Jenny in their house. They want to watch how the couple lives together and judge if they are a good match for each other. Sadhna also wants to teach Jenny how to become a traditional Indian daughter-in-law and take care of the household. In the last episode of 90 Day Fiancé: The Other Way, the parents finally arrive at Sumit and Jenny's house. After an exchange of pleasantries, things started going downhill. Sadhna was disgusted by how dirty Jenny and Sumit's house was. In the preview of the upcoming episode of 90 Day Fiancé: The Other Way, Jenny misinterpreted that Sadhna liked her when in actuality, she called her "useless."
Related: 90 Day Fiancé: All The Reasons Why Sumit's Parents Might Accept Jenny
One of Jenny's loyal fans told her on Facebook that Sumit's mother was saying "awful things" to her while cooking. The fan added, "You were smiling cuz you didn't know what she was saying, she degrades you with a smile that was worse than when she was a yeller." The 90 Day Fiancé celeb Jenny replied, "Yeah she's really something else. I smile but I know she hates me, trust me I Know." It seems like the move-in plan was unsuccessful because Sadhna's attitude hasn't changed after the cunning plan, and Jenny still thinks that her potential mother-in-law hates her.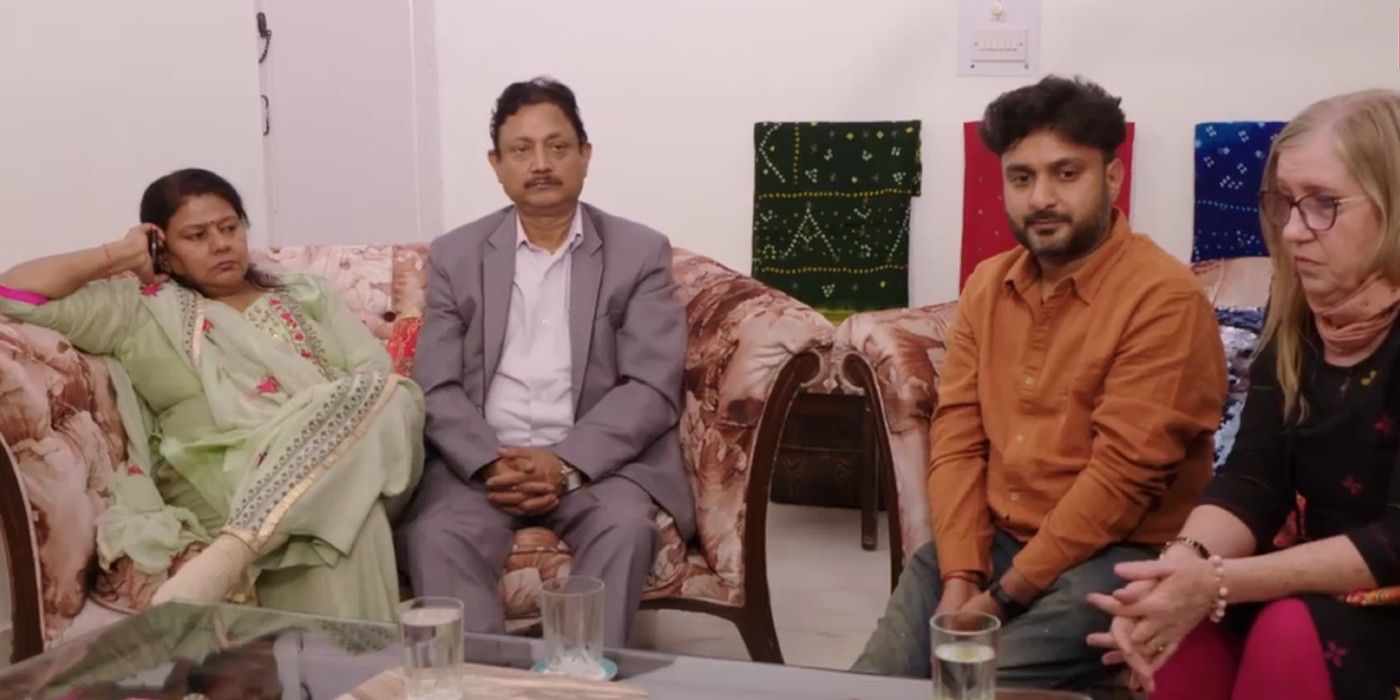 It sounds like Jenny knew that she was being insulted by Sadhna, but she chose to put a brave face on and smile. Jenny's fans tried to hype her up and told her not to give up on love. Another curious fan asked Jenny whether Sumit's mother was living with them. Jenny responded, "You'll need to keep watching." Since Sumit and Jenny were recently spotted in Jaipur, Sadhna and Anil may have moved out of their house, which is in Uttar Pradesh.
Sadhna still doesn't like Jenny, and it doesn't seem like this 90 Day Fiancé couple would be able to get married this season. Viewers have already watched nine episodes of this season, and the couple hasn't started planning their wedding or talked about it yet. But, Jenny is convinced that Sumit loves her and he will find a way to keep her in the country. The 90 Day Fiancé duo is still living together in India, and the wedding doesn't seem to be a priority for them at the moment.
Next: 90 Day Fiancé: Jenny Reacts To Fan Who Asked Her To Have Baby With Sumit
Source: Jenny Slatten/Facebook
from ScreenRant - Feed