When it comes to Halloweentime, many people flock to their favorite horror and scary movies to kick off the spooky season. However, not everyone likes to be scared, which leaves many people wondering how they can celebrate the holiday. Thankfully, several TV shows over the years have made some great but non-scary Halloween-themed episodes.
RELATED: 10 Best '90s TV Shows To Watch Before Halloween
While there are classic sitcom Halloween episodes to revisit, many people forget about the plethora of animated Halloween specials that were created for family and adult audiences. From classics like It's The Great Pumpkin, Charlie Brown to hilarious adult animated specials like The Simpson's "Tree House Of Horror" episodes, there's a Halloween animated episode for everyone.
10

Looney Tunes: "Bugs Bunny's Howl-O-Ween" (1978) - 7.1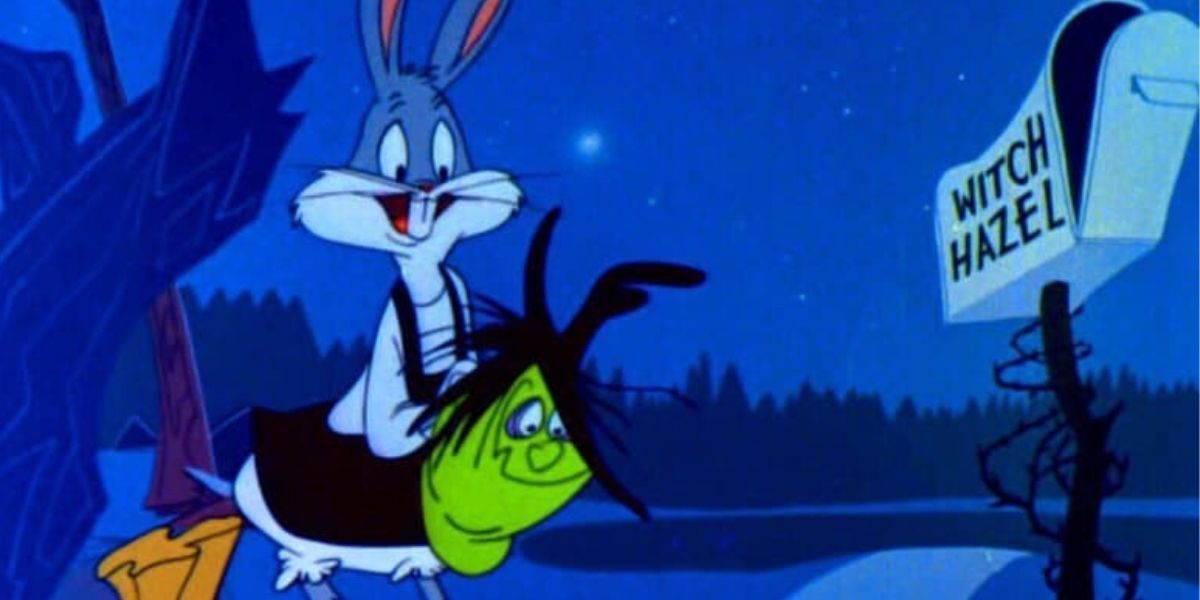 Bugs Bunny and the Looney Tunes gang have been entertaining audiences since the 1930s, and in 1978, the gang decided to combine several Halloween-themed cartoon shorts to create the "Bugs Bunny's Howl-O-Ween" special.
One episode involves Bugs Bunny finding Witch Hazel's haunted house while dressed as a witch. She tries to catch Bugs, but he manages to outwit her, turning her into a rabbit instead. Another episode follows Daffy Ducks' own adventures with Witch Hazel's haunted house. Overall, the episode features 10 Halloween cartoons from the Looney Tunes gang.
9

Family Guy: "Halloween On Spooner Street" (Season 9, Episode 4) - 7.9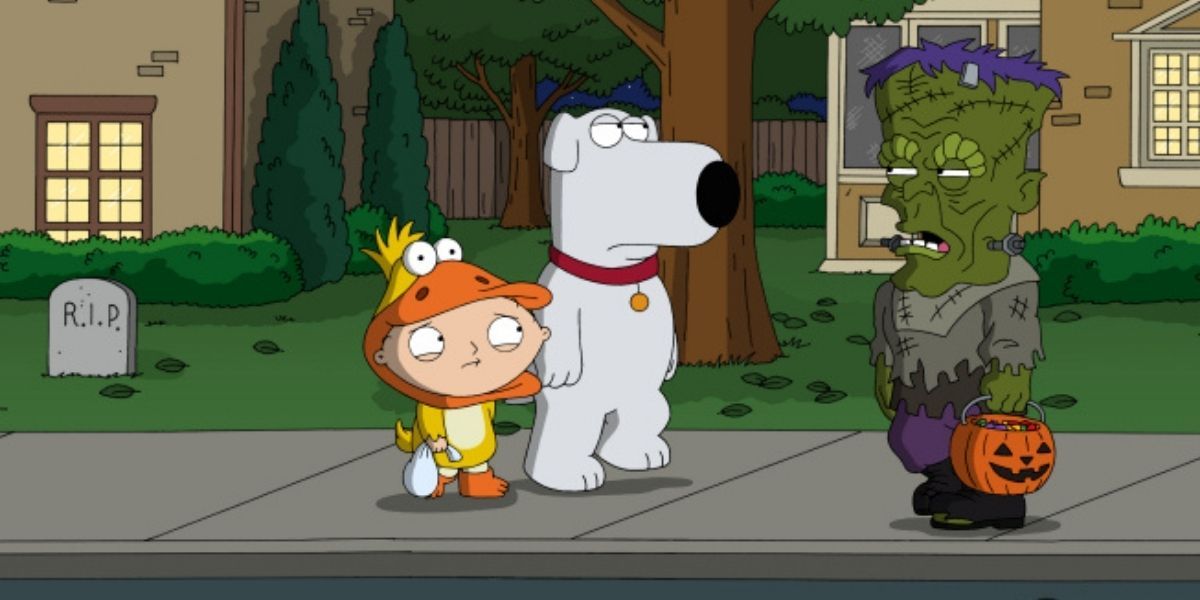 With 18 seasons and counting, it's not surprising that Family Guy has had their fair share of Halloween specials over the years. However, most fans agree that the season 9 episode, "Halloween On Spooner Street," is the best.
In the episode, Brian gets tasked with taking Stewie out to trick-or-treat for the first time. Meanwhile, Peter and Joe explore the "tricks" part of Halloween by pranking anyone and everyone. Even the unfairly treated Meg gets in on the Halloween spirit by attending her first high-school Halloween party.
8

The Scooby-Doo Show: "The Headless Horseman Of Halloween" (Season 1, Episode 5) - 7.9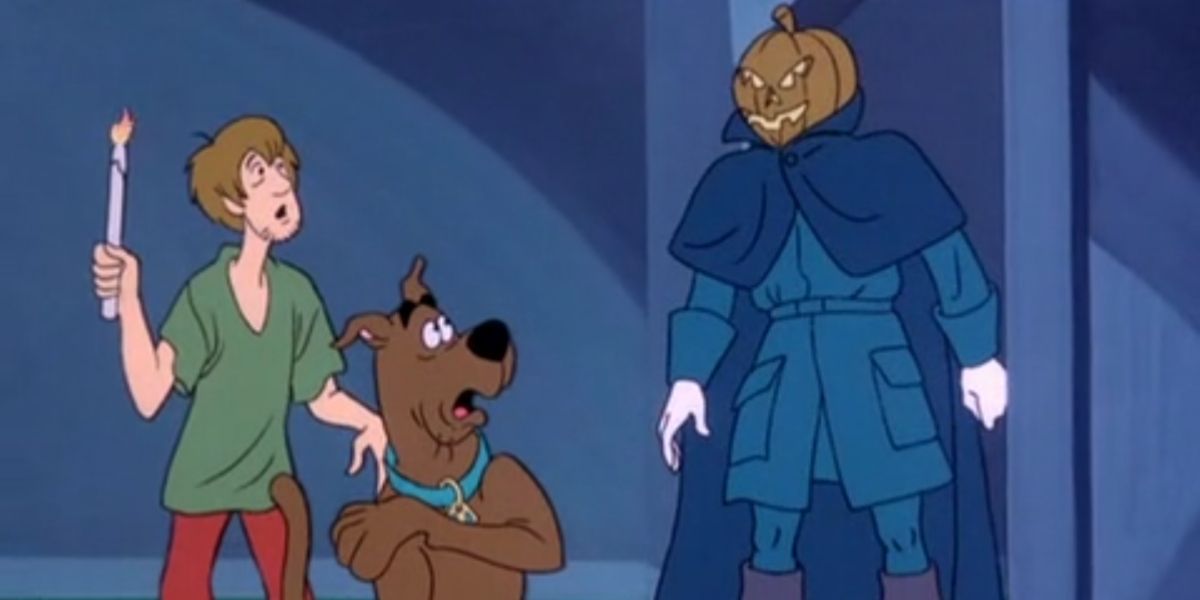 Any Scooby-Doo episode is the perfect show for Halloween time, but "The Headless Horseman of Halloween" episode of The Scooby-Doo Show, remains a fan favorite when it comes to all things spooky-related.
The episode takes place on Halloween with the Mystery Gang enjoying some much-needed fun time at a costume party. However, the fun is short-lived when Scooby and Shaggy accidentally run into the Headless Horseman. Once the gang finds out, they make it their mission to figure out who is behind the pumpkin head.
7

The Flintstones: "A Haunted House Is Not a Home" (Season 5, Episode 7) - 8.1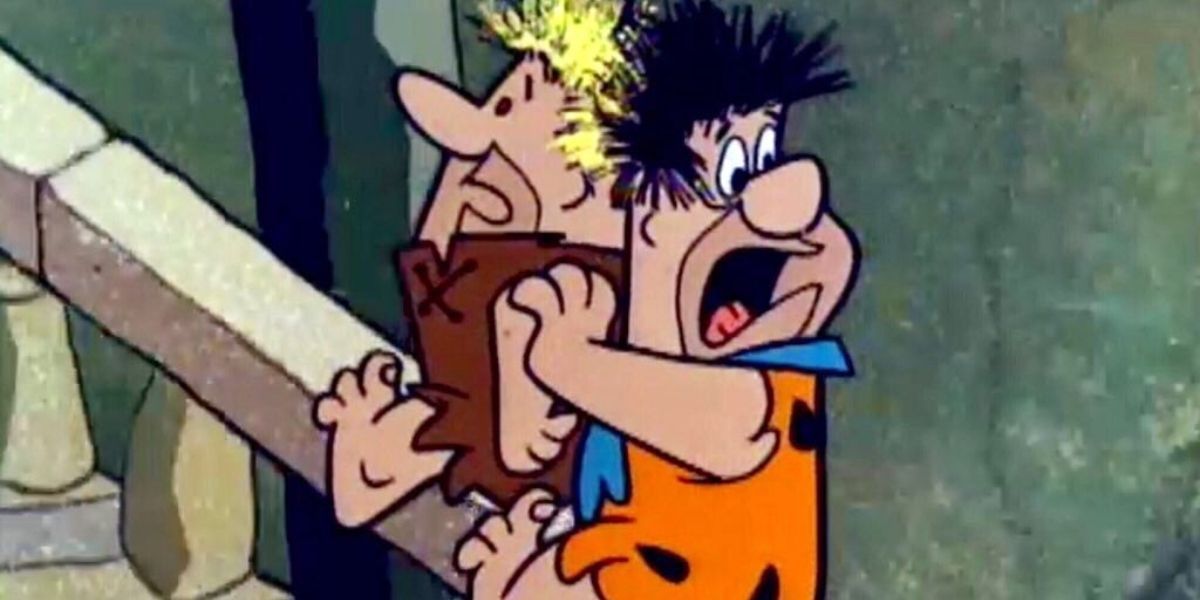 The Flintstones taught audiences lots of things about the Stone Age, including the fact that they had time to celebrate Halloween. In fact, during season 5, the series aired its own spooky-themed episode titled, "A Haunted House Is Not A Home."
RELATED: 10 Funniest Characters On The Flintstones, Ranked
In the episode, Fred learns that his uncle has passed away and has left his spooky mansion located on Nightmare Hill to Fred on one condition -- Fred must spend one night in the mansion before it becomes him. Barney joins Fred in this mission and the two quickly learn that the mansion is full of nightmarish spirits.
6

Beavis And Butt-Head: "Bungholio: The Lord Of Harvest" (Season 6, Episode 1) - 8.2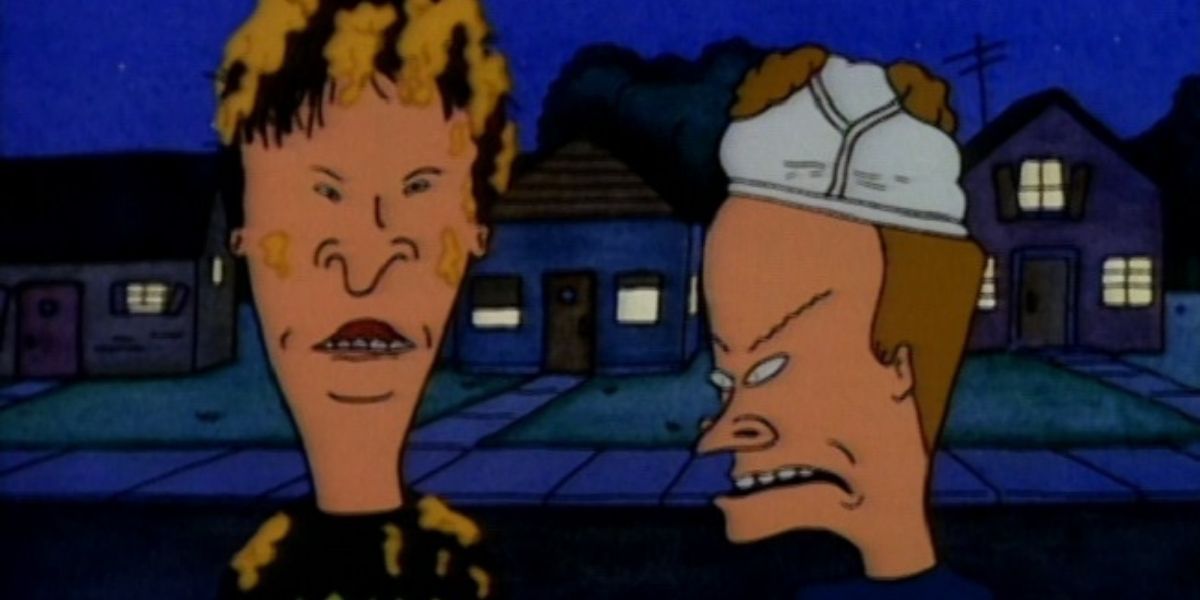 Beavis and Butt-Head premiered on MTV in 1993 and quickly became a hit amongst adult audiences and critics alike, though the show probably wouldn't fly by today's standards. The series originally ran for seven seasons, during which the show featured a Halloween-themed episode titled, "Bungholio: The Lord Of Harvest."
In the Halloween episode, Beavis and Butt-head decide to go trick-or-treating, despite being teenagers. As the night progresses, Beavis transforms into his iconic character, "The Great Cornholio," which serves as a hilarious plot for the rest of the episode.
5

Charlie Brown: "It's The Great Pumpkin, Charlie Brown" - 8.2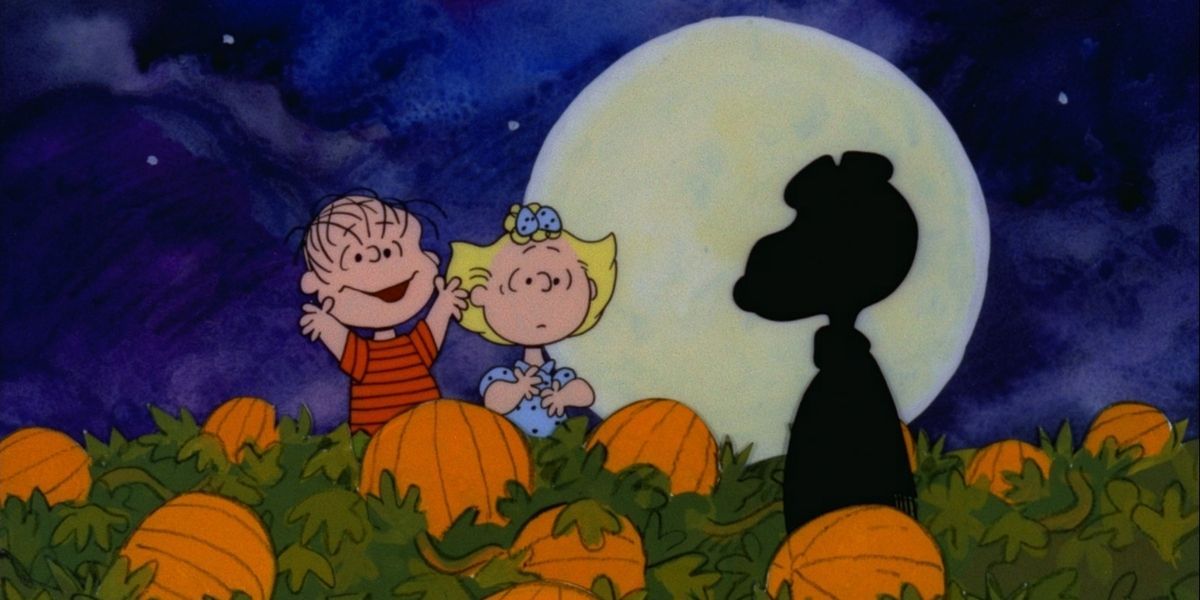 One of the most iconic Halloween-themed episodes of all time and the best Peanuts holiday special is It's the Great Pumpkin, Charlie Brown. The special first aired in 1966 and has been a staple on TV during October since then -- minus its 2020 streaming-only stint.
The special focuses on Charlie Brown's best friend Linus, who believes that the "Great Pumpkin" will visit his local pumpkin patch this year. Determined to see him, Linus skips out on trick-or-treating and even convinces Sally to join him. Meanwhile, Charlie Brown has a terrible time trick-or-treating thanks to his ghost costume gone wrong.
4

Animaniacs: "Draculee, Draculaa / Phranken-Runt" (Season 1, Episode 30) - 8.4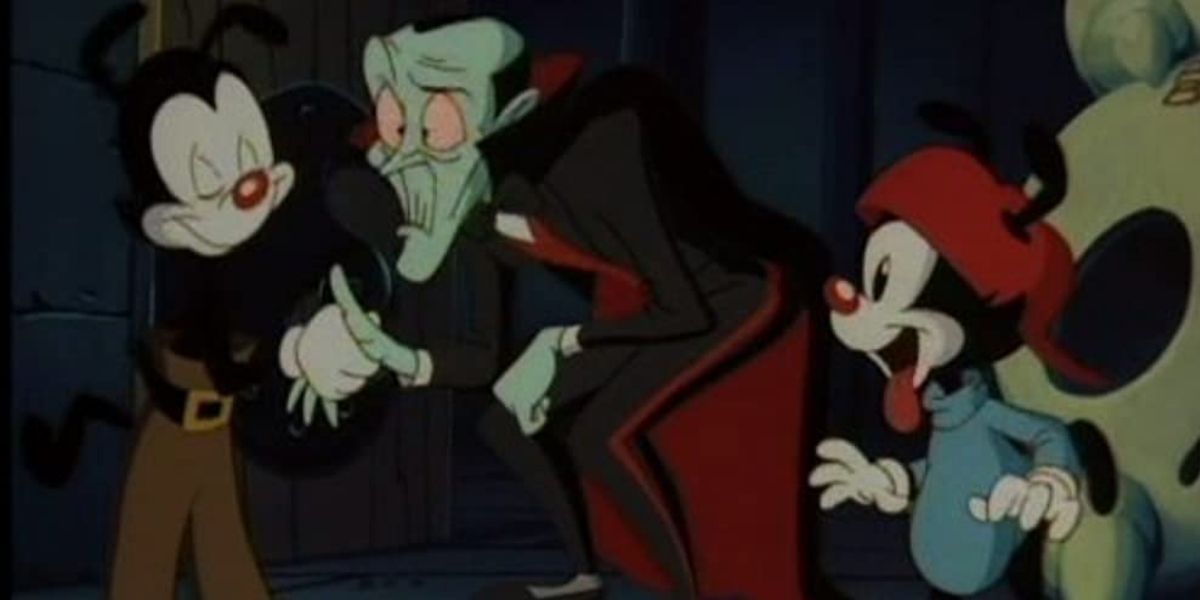 While the Animaniacs was recently rebooted for Apple TV+ with some major differences, it was the 1993 version that gave fans a memorable and rewatchable Halloween episode. In fact, it gave audiences two Halloween cartoons wrapped up into one episode.
In the first cartoon, the Warner siblings find themselves spending the night in Transylvania, where they run into Dracula whom they mistake for an Amish farmer. Dracula transforms into his Dracula form and proves to them that he's real. In the second cartoon, the Warner siblings find themselves caught in Dr. Phrankenstein's path, as she tries to destroy a village near her castle.
3

South Park: "Spookyfish" (Season 2, Episode 15) - 8.5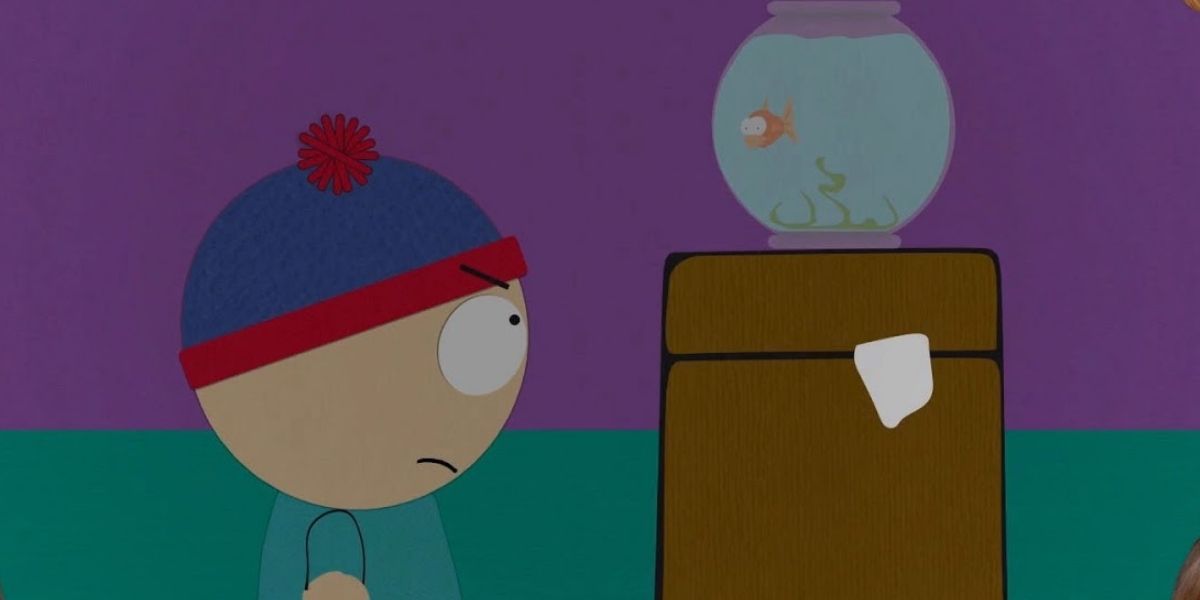 South Park is another adult animated show that has featured several Halloween-themed episodes over the years. However, one of the highest-rated episodes dates all the way back to the show's second season, which aired in 1998.
RELATED: The Best (& Worst) Halloween Episodes Of South Park
"Spookyfish" centers on Stan, who believes that his new pet fish is secretly evil and eventually learns that it came from a parallel universe. The episode also features a parallel-universe Cartmen, who is nice to everyone instead of being his usual obnoxious self. In addition to the story, the episode is memorable because the screen constantly featured pictures of Barbra Streisand with the words "Spooky Vision" written down the sides.
2

Bob's Burgers: "The Hauntening" (Season 6, Episode 3) - 9.1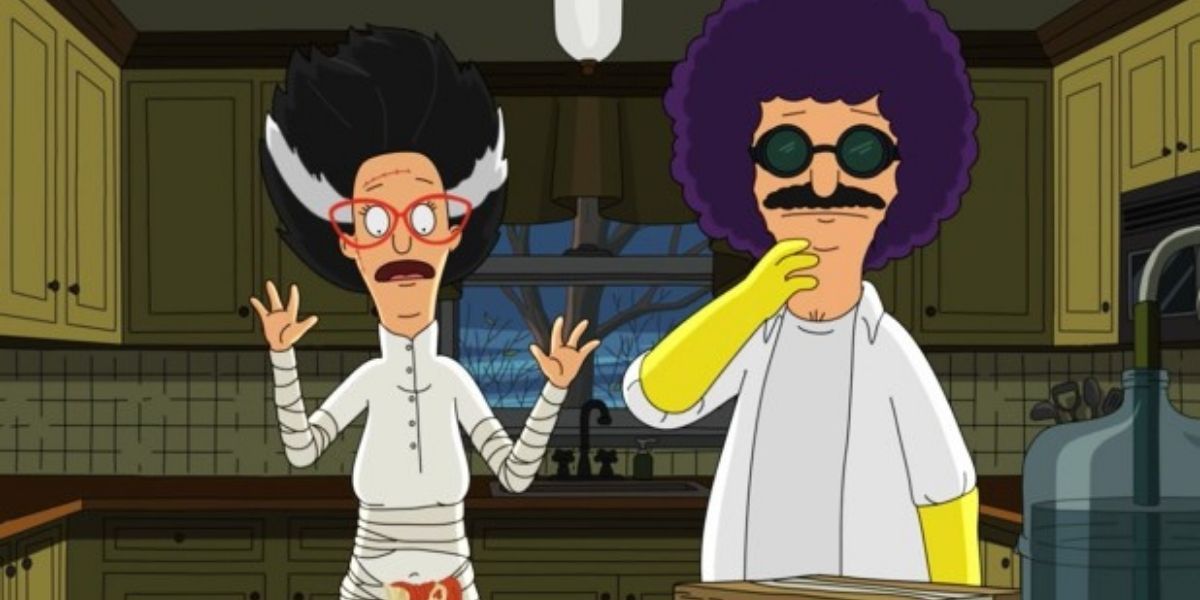 Bob's Burgers quickly became one of Fox Animations' best original series and continues to be extremely popular. Now in its tenth season, the show has featured several Halloween-themed episodes, but the best remains "The Hauntening" from season 6.
The Belcher's have a family tradition of visiting a haunted house for Halloween, but when Louise drops the bomb that she never finds the house scary, their plans slightly change. Determined to scare Louise, Bob and Linda devise a plan, but it quickly backfires when the kids set out to scare their parents instead.
1

The Simpsons: "Treehouse Of Horror V" (Season 6, Episode 6) - 9.2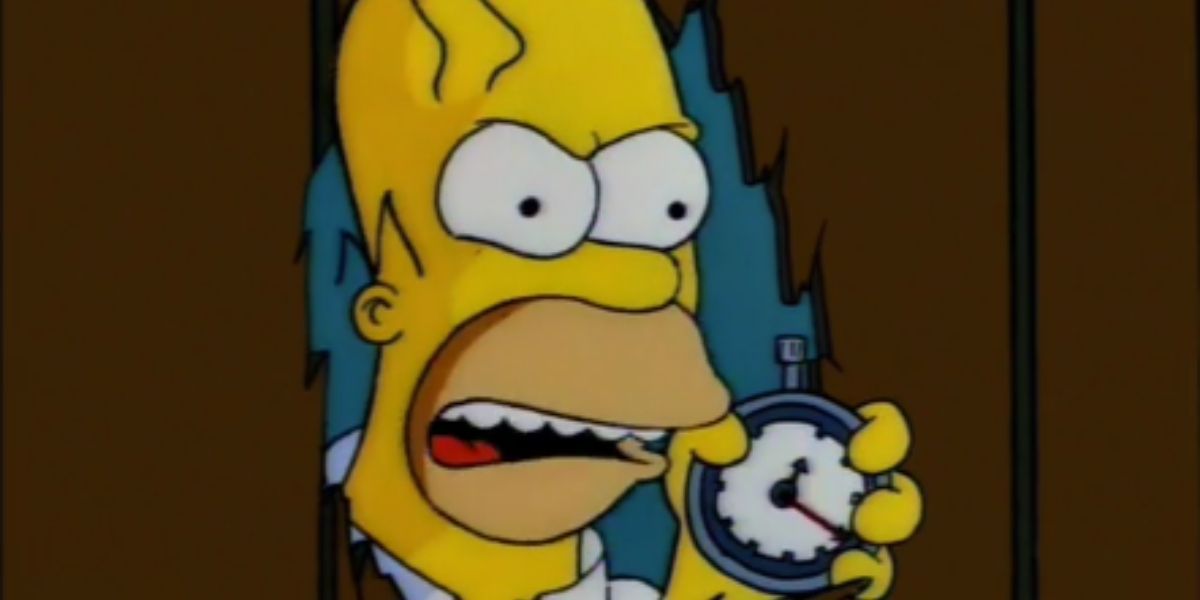 No one does animated Halloween episodes quite like The Simpsons. Starting in season 2, The Simpsons introduced the "Treehouse of Horror" series, which features three segments all telling a spooky story. With 31 episodes released, there are plenty of episodes to watch, however, season 6's episode remains a fan favorite.
The first segment is a parody of The Shining where Homer goes insane while working at Mr. Burns' haunted lodge. The second segment centers on Homer accidentally turning their toaster into a time machine. The final segment finds Bart, Lisa, and their friends trying to escape Lunchlady Doris and Skinner, who have begun killing and cooking kids due to budget cuts.
NEXT: 10 Classic Halloween Sitcom Episodes To Stream On Netflix Or Hulu, Ranked By IMDb Score
from ScreenRant - Feed