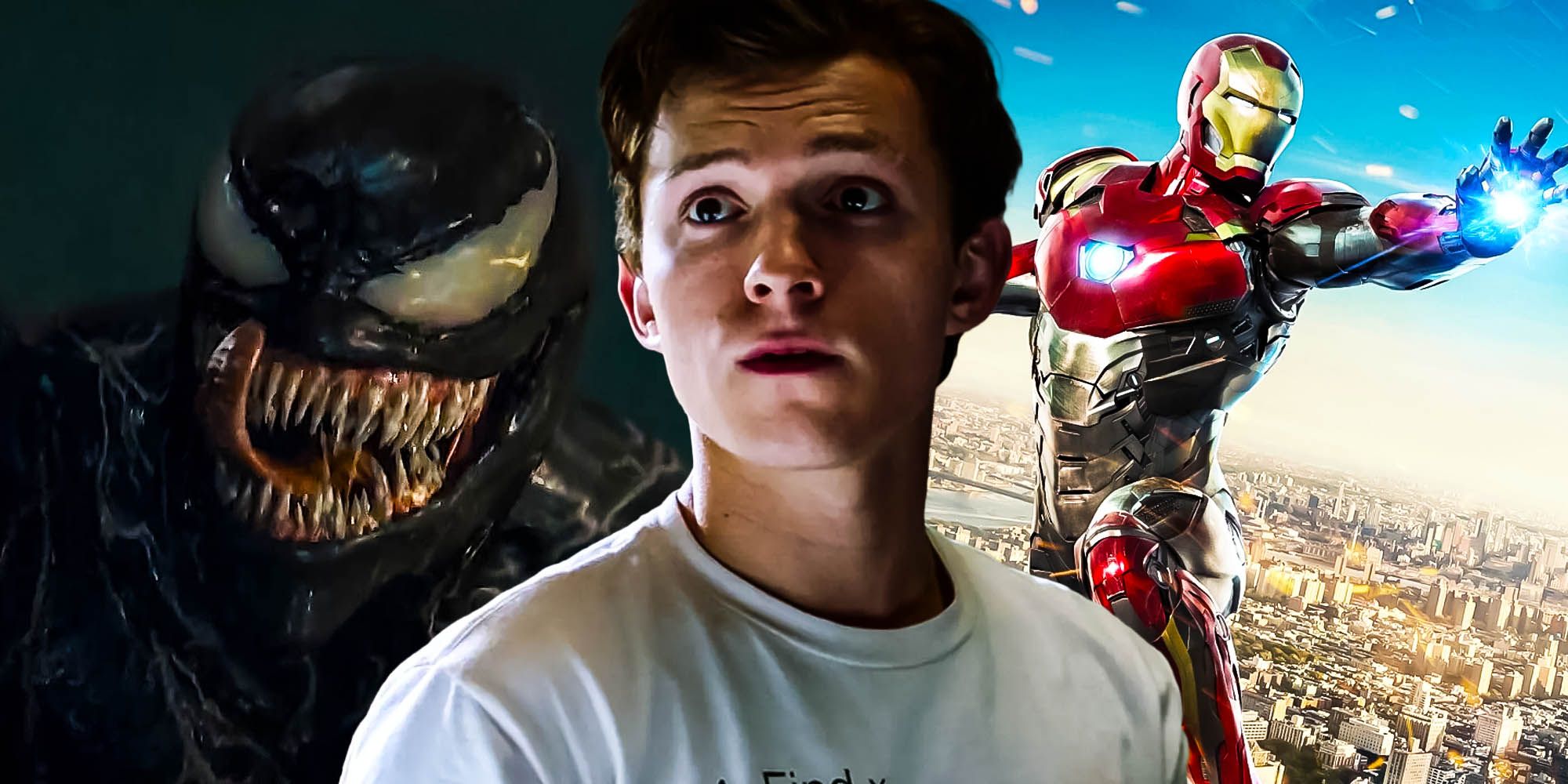 If Venom: Let There Be Carnage connects directly to Spider-Man: No Way Home, it could again shackle Tom Holland's MCU Spider-Man to another character rather than letting him stand on his own. After introducing the familiar character's new face in Phase 3, Marvel Studios was content to chaperone Holland with Tony Stark whenever possible. With the death of Iron Man, however, Spider-Man suddenly had to evolve in the MCU beyond being defined by other characters. But, as the Venom sequel flirts with crossover potential, Spidey's independence is once again at risk.
From the outset, Spider-Man has been an accessory character in the Marvel Cinematic Universe. He was introduced in Captain America: Civil War as Iron Man's deputized secret weapon, and in his debut MCU feature, Stark keeps constant tabs on his pet project. While Spider-Man: Far From Home provided the chance for growth, the specter of Iron Man still looms large over the film and its title character. Whereas Sam Raimi's Spider-Man movies bore no narrative obligation to broader multi-media franchising, the MCU counterpart is only just emerging as a robust character in his own right. This is where Venom's introduction could prove problematic.
Related: Spider-Man: Self-Made Superhero or Tony Stark's Sidekick?
Just as Tom Holland's Spider-Man is emerging from the shadow of Tony Stark, Sony's sister series Venom threatens to return Peter Parker's alter-ego to second-class status. Should Hardy unite on screen with Holland, then Spider-Man will again have his arc defined by the development of external characters rather than his own. Although the prospect of a Venom movie featuring Spider-Man is undoubtedly an exciting prospect, there's a very real possibility that it could compromise Spidey's overall independence and hamper his growth within the MCU.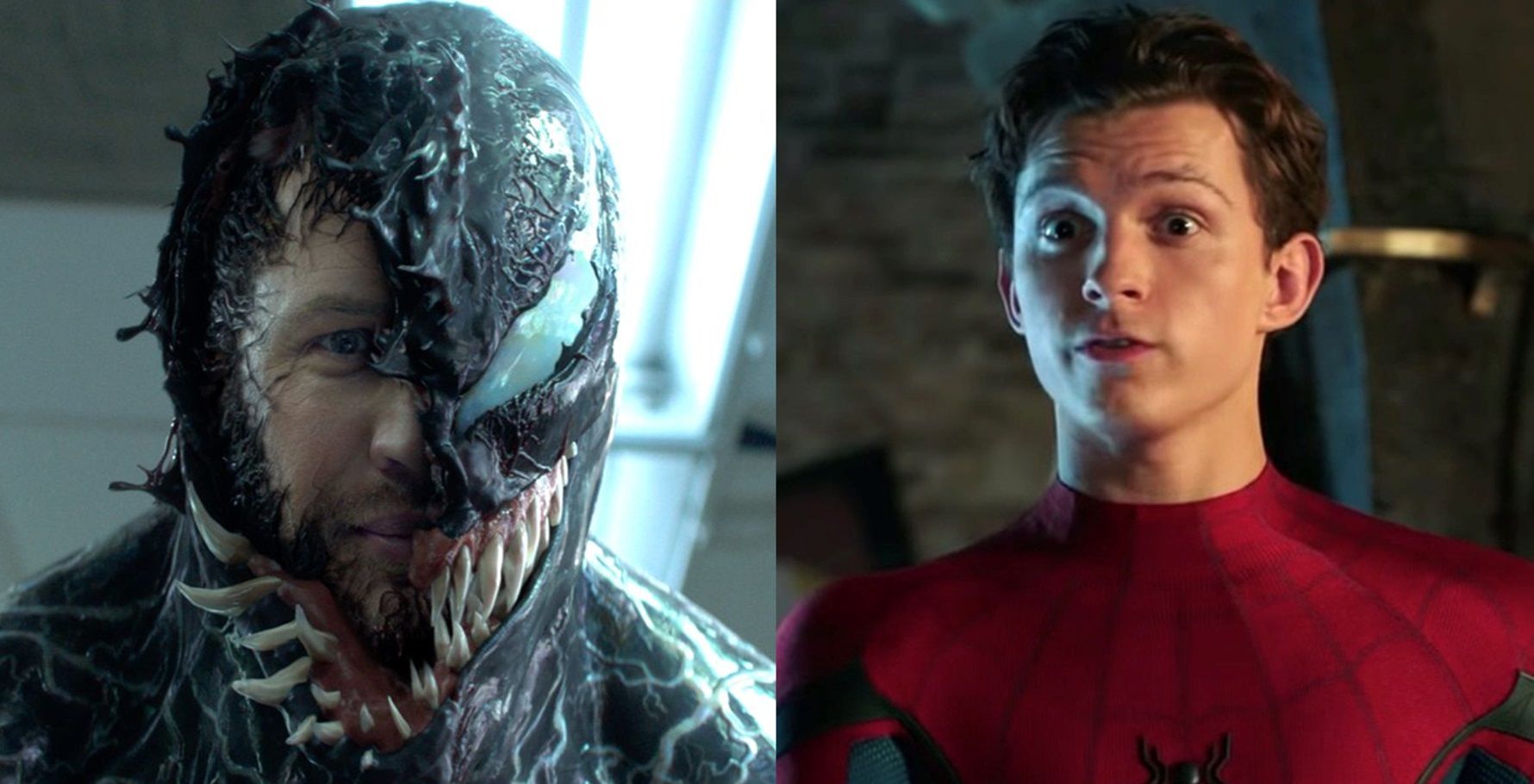 A great example of how to successfully weave strong yet interconnected stories with the Spider-Man character can be found in Spider-Man: Into The Spider-Verse. The film's version of Miles Morales exists separately from other contemporary Spider-Men, but it spares no expense in surrounding him with support in the form of alternate-universe versions of himself. Although they are many, each with an intriguing design and premise, the film centers Morales and sees him develop with help from—but not dependence on—outside characters. This is a lesson that the MCU should learn.
To tie Tom Hardy's Venom into Tom Holland's Spider-Man would sacrifice what progress the latter has made in breaking new narrative ground separate from other prominent MCU character arcs. While Venom: Let There Be Carnage may indulge Sony's long-standing wishes for a cinematic universe of their own, Spider-Man: No Way Home will almost certainly rip Spidey from his independence just as he is starting to stand on his own.
Next: Spider-Man is Still Stuck in Tony Stark's Shadow After Far From Home
from ScreenRant - Feed