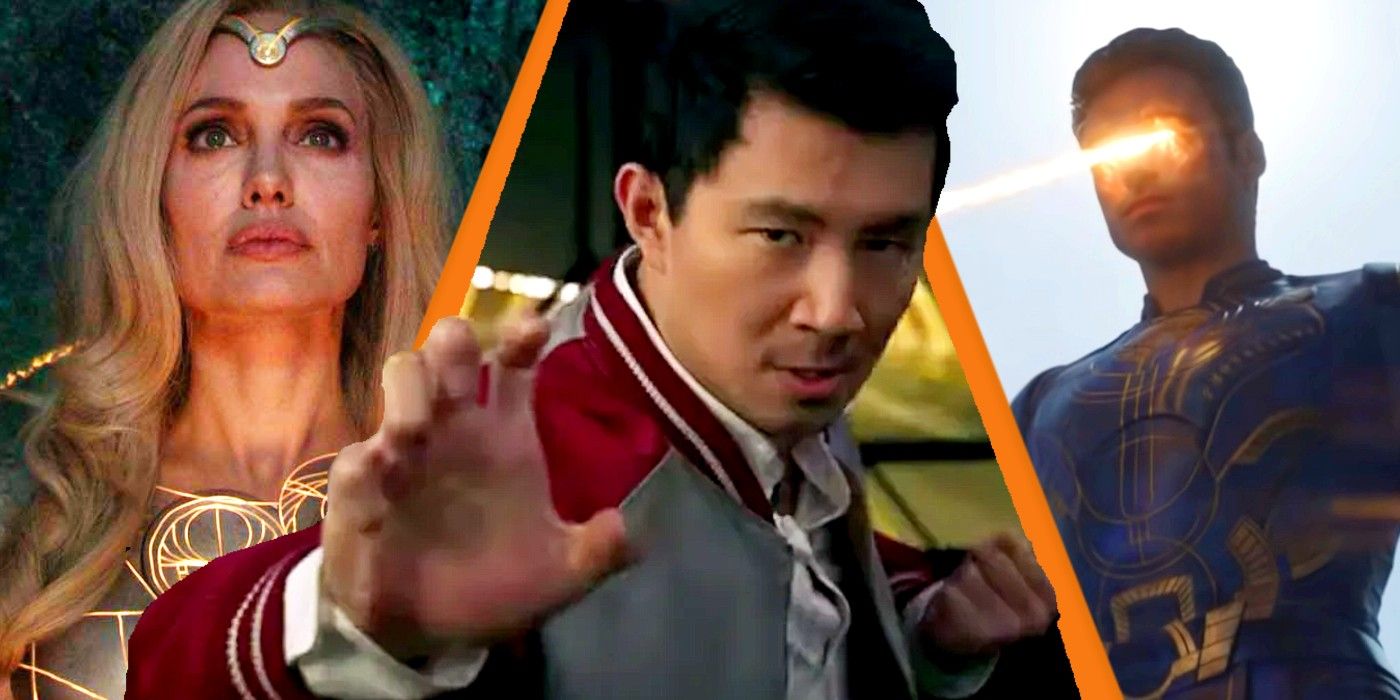 With Shang-Chi and the Legend of the Ten Rings finally here - after a twenty-year wait, no less - and the true start to Phase 4's theatrical arm, it's time to look ahead to what comes next. And though Destin Daniel Cretton has been presented as a "more grounded" MCU story than the likes of Avengers: Endgame (the reality is far more complex), the next step in the franchise is altogether more cosmically focused. And it could be the MCU's answer to a whole new superhero team.
First planned as one of Marvel's first superhero movies, as part of the original MCU Phase One plan that also included Doctor Strange, Power Pack, Ant-Man, and Black Panther, Shang-Chi has eventually landed to great initial reviews. It is, importantly, the first movie in this franchise to be focused on Asian representation, and just as Black Panther was a pivotal diversity moment for Marvel, Simu Liu's mystical martial arts movie can also be. Add to that a story that ties back to other parts of the MCU but isn't weighed down by it, and it's a recipe for a different, bold new chapter for Marvel that should shape the future of the franchise, rather than being a stand-alone entirely.
Related: Marvel's Original MCU Phase 1 Plan Ended With A Very Different Avengers
The end of Shang-Chi offers some hints of what will come next for these characters - and indeed some other more familiar MCU faces - but the next film in the franchise steps away from this storyline. Eternals, directed by Oscar-winner Chloé Zhao will release on November 5, only in cinemas. That should be a change in pace, with even less of a link to previous MCU movies, though Hulk's restorative snap in Avengers: Endgame does set up the key events of the new movie.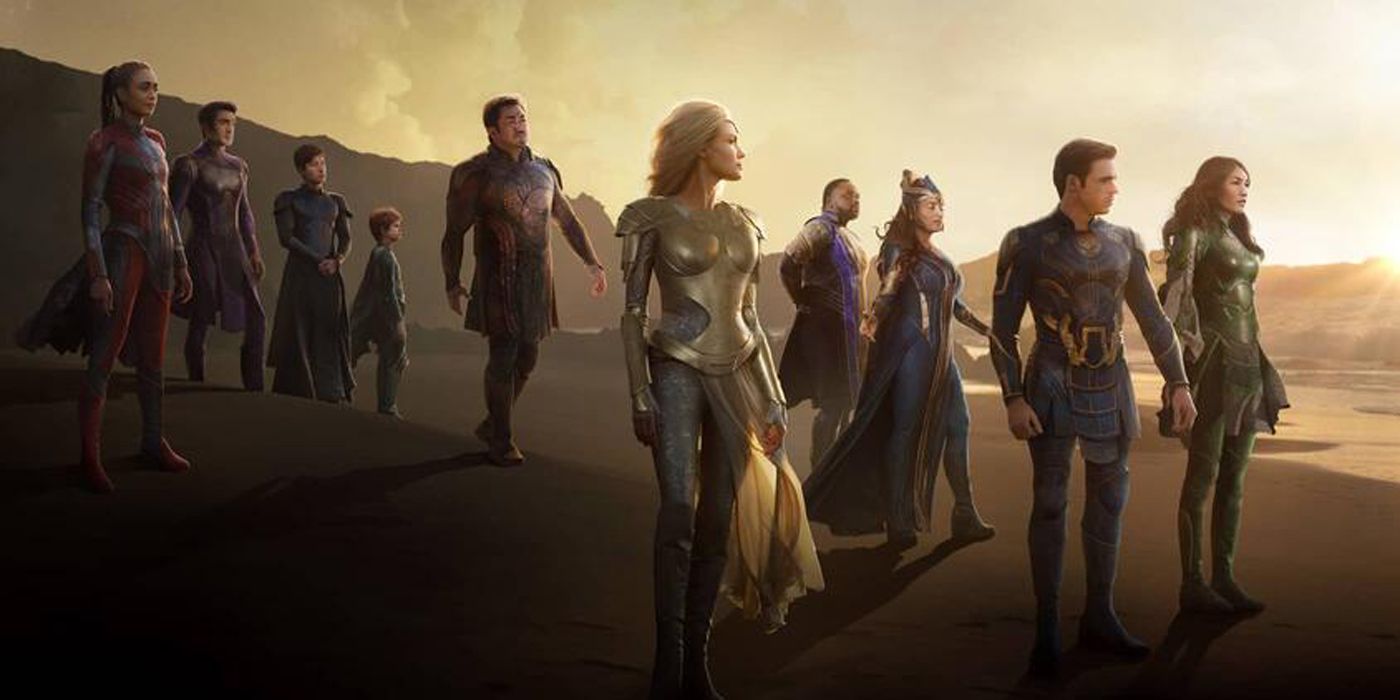 With the marketing campaign now beyond the final Eternals trailer, the story is confirmed as focusing on the group of immortal superheroes who were tasked with observing humanity without interfering in any way despite their gifts. Faced with the fallout of Endgame's events, and the emergence of the Deviants - their mortal enemies - the Eternals will be forced to abandon their prime directive for their own sake and that of Earth. Promising beautiful visuals - as part of Zhao's typical approach to film-making - and a huge cast, including Angelina Jolie, Richard Madden, Kit Harrington, Salma Hayek, Bryan Tyree Henry, Kumail Nanjiani, and Gemma Chan, Eternals may well be the most exciting new property in the MCU.
After Black Widow's retrospective focus, having Shang-Chi and Eternals back to back at the start of Marvel's Phase 4 is a statement of intent for the MCU. Obviously, there are huge sequels like Spider-Man: No Way Home - the final 2021 Marvel movie - Doctor Strange In The Multiverse of Madness, and Thor: Love & Thunder all on the way too, but Marvel need to expand their MCU properties to ensure the shared universe can grow beyond its already sprawling size. And while X-Men, Fantastic Four, and Blade are also to come, having new heroes like Shang-Chi and the Eternals, whose stories bring diversity as well as the usual focus on the fantastical is just as important.
Next: What If The Eternals Were In Infinity War: Would Thanos Have Lost?
from ScreenRant - Feed