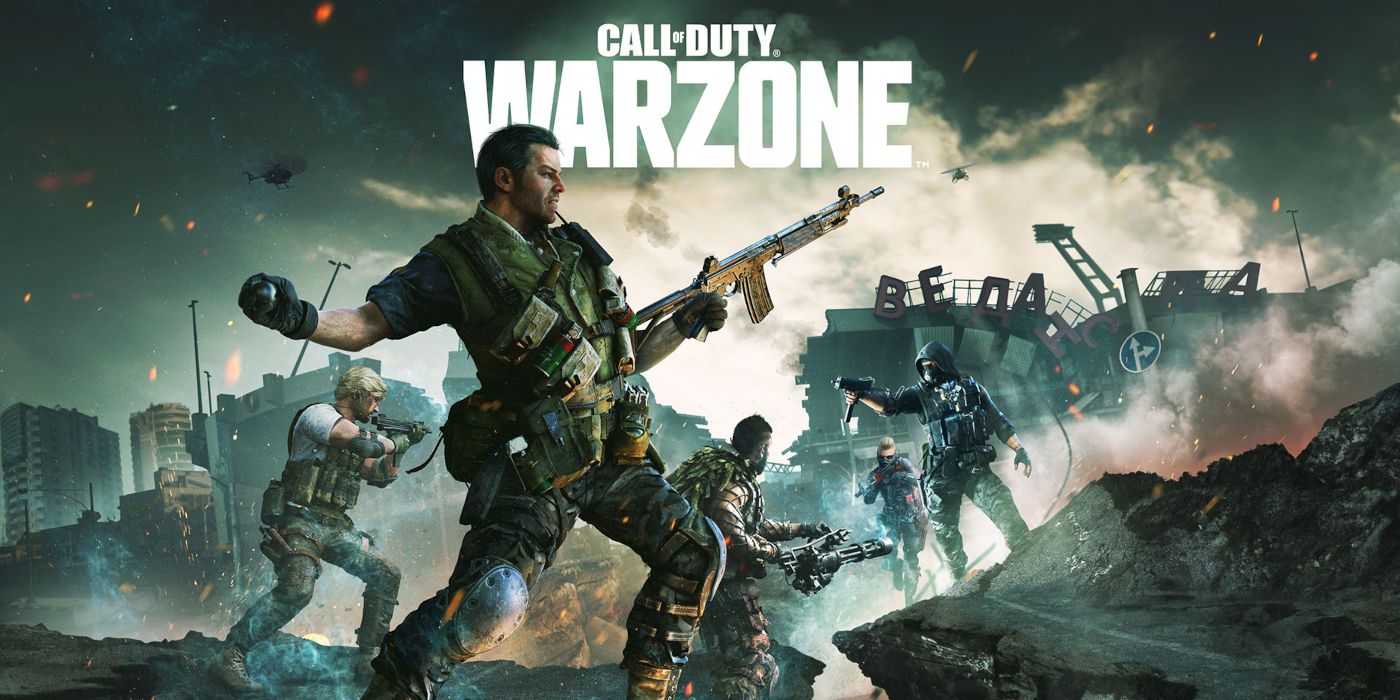 Editor's Note: A lawsuit has been filed against Activision Blizzard by the California Department of Fair Employment and Housing, which alleges the company has engaged in abuse, discrimination, and retaliation against its female employees. Activision Blizzard has denied the allegations. The full details of the Activision Blizzard lawsuit (content warning: rape, suicide, abuse, harassment) are being updated as new information becomes available.
Seismic changes are coming to Call of Duty: Warzone's Verdansk '84 map in Season Six, including points of interests turned to rubble by explosions and an updated return to the game's original Gulag. These changes are arriving right on time for Warzone's annual game of musical chairs, as the Call of Duty: Black Ops Cold War-themed map is on its way out and Call of Duty: Vanguard's Pacific map will be arriving before the end of the year.
Because of the series release schedule, Call of Duty Season Six is doing a lot of heavy lifting in order to make Warzone's time shift from the late 20th century to World War II's Pacific War make some sense lore-wise. After Season Five added red doors all around Verdansk '84 and introduced the Numbers event, it became clear developer Raven Software was working toward a sizable finale ahead of Call of Duty: Vanguard's November launch. The most recent tease for what direction the battle royale would take came in the Warzone Season Six cinematic trailer, which revealed the return of Russell Adler and the partial or full destruction of Verdansk.
Related: Warzone Players Are Frustrated At The Numbers Event's "Lazy" Challenges
A Thursday Call of Duty Season 6 trailer and Activision info dump confirmed that some explosive modifications are being made to Warzone's Verdanks '84 when the new season kicks off on October 7, as the Stadium and Downtown points of interest have been devastated by fissures. This not only transforms the familiar locations by destroying what was already there, but the map change also reveals WW2 bunkers that will surely tie into Warzone's next integration. Additionally, the original Gulag is returning after being replaced, but it sports some yet-undisclosed changes. Although it looks strikingly similar to the one originally adapted from Call of Duty: Modern Warfare, Activision teases the new-and-improved Gulag "may not be just as [players] remember it."
Now sporting a convenient path directly through its outer walls and interior, the Verdansk '84 Stadium will provide "greater maneuverability" than before for squads who opt to pass through it. Meanwhile, Downtown features newly felled buildings - including the Hotel POI - but this reduced verticality has apparently also opened up some "new areas to explore." Foremost among those will be the aforementioned WW2 bunkers uncovered by Adler, and the new Nazi German locations will tie into Warzone's ongoing narrative and Call of Duty: Vanguard's own story.
Just ahead of Warzone Season Six's launch, more information will be revealed about all of the changes that can be expected. Customers can already redeem Call of Duty: Vanguard operator Arthur Kingsley if they've pre-ordered the upcoming game, so it wouldn't be a surprise to see more WW2-themed content to increasingly appear in Warzone's story and cosmetics ahead of November 5.
Next: Call Of Duty: Warzone: Best Riot Shield Loadouts For Quads
Call of Duty: Warzone is available for PS4, Xbox One, and PC.
Sources: Call of Duty/YouTube, Call of Duty
from ScreenRant - Feed