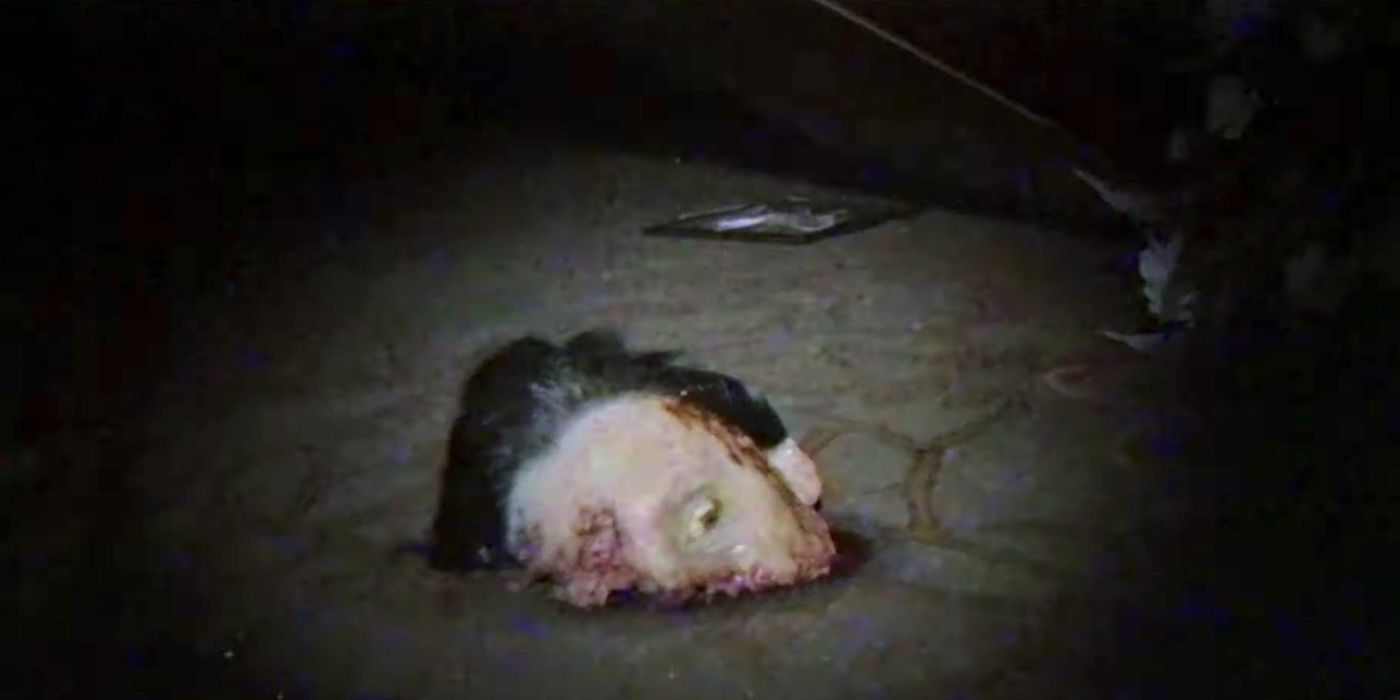 The trailer for the new found footage anthology film V/H/S94 has just arrived. The V/H/S franchise began when the first film, created by Bloody Disgusting and Brad Miska, was released in 2012. The film consisted of a series of found footage shorts from up-and-coming horror directors (including Godzilla vs. Kong's Adam Wingard and Radio Silence, the team behind Ready or Not and the upcoming Scream reboot). It also featured a wraparound story following the discovery of the tapes containing the films.
That film was followed by V/H/S 2, V/H/S Viral, a Snapchat original miniseries, and a feature-length adaptation of the V/H/S short "Amateur Night" called Siren. The newest entry in the franchise, V/H/S94, will premiere exclusively on Shudder on October 6. It revolves around a SWAT team's raid of an abandoned warehouse and subsequent discovery that it hides a creepy cult compound. The pre-recorded material in the cult's stash will uncover a further conspiracy full of horrifying revelations.
Related: Why Godzilla vs Kong's Adam Wingard Is Perfect For ThunderCats
On their YouTube channel, IGN just released the first trailer for the horror anthology. The trailer opens on the film's wraparound story, in which a SWAT team discovers a horrifying den of destruction and decay, with a staticky television set in the center. Thus ensues a montage of startling clips from the five horrifying stories that ensue, plus a comic relief moment involving an infomercial for something called a Veggie Masher. Check out the trailer below:
Although V/H/S94 will be presented as a single continuous story rather than five separate tapes, the individual segments are still being directed by different contributors like the previous entries in the franchise. Although the V/H/S movies have their ups and downs like any anthology, there have always been exciting people behind the camera. In addition to being produced by "Amateur Night" director David Bruckner (The Night House), returning directors include, Simon Barrett (You're Next), Timo Tjahjanto (The Night Comes for Us). The film will also feature shorts from Jennifer Reeder (Knives and Skin), Ryan Prows (Lowlife), and Chloe Okuno (Slut).
The plot details for each segment of V/H/S94 are still murky, though this trailer gives viewers some clue as to what they can expect. From the looks of things, fans can expect the same grubby shocks and jolts that the series has come to be known for. The film's 1994 setting also comes to the forefront in that infomercial gag, though presumably the cultural touchstones will be a little less pop music-centric than the first Fear Street movie, which is set in the same year.
Next: The Night House Ending Explained
Source: IGN
from ScreenRant - Feed