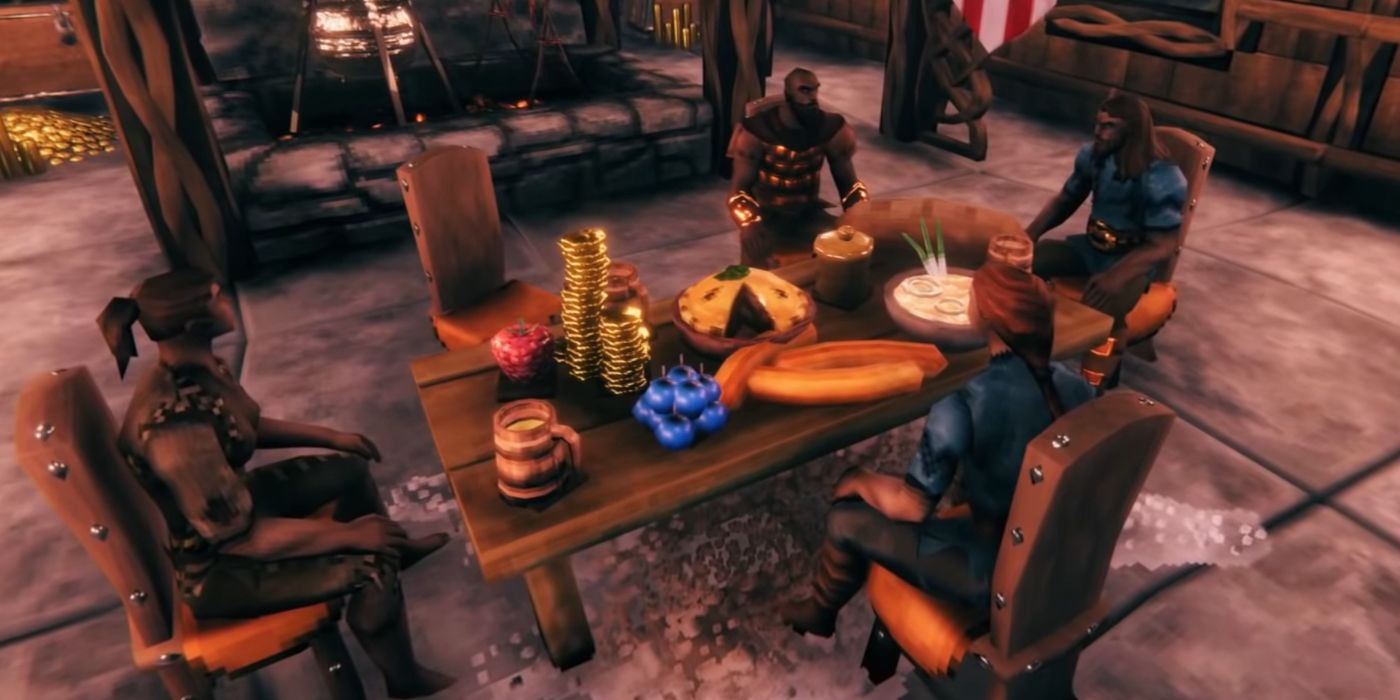 Iron Gate Studios has at last released the first major Valheim update, Hearth & Home, bringing plenty of new features and changes to freshen up the Viking survival game. Hearth & Home overhauls food, health, stamina, and combat and adds a small wealth of new furniture, building pieces, food, weapons, optimizations, and much more to Valheim. The wait for Hearth & Home has been over half-a-year since the game's launch due to a delay, but Iron Gate's post-launch work seems to have finally paid off.
In true Valheim fashion, the update also drops new building components for players to utilize in their builds. Hearth & Home doesn't give players much in the way of endgame content to explore, but it does open up new possibilities when it comes impressive Valheim builds and the creative designs players have loved to experiment with in Valheim since launch. While new late-game content, like the Ashlands and Deep North biomes, has yet to arrive, Hearth & Home still adds plenty of features for Vikings to explore in the meantime.
Related: Valheim: How to Build The Best Base (Tips & Tricks)
Iron Gate Studios officially confirmed Valheim's Hearth & Home update was live on Steam today. The update includes a bounty of new features, such as pet naming, rebalancing, and a brand new feature not yet revealed. The developer teases that something dark and mysterious has spread across the plains and instructs players to "go and find out for themselves." The update also brings an overhauled blocking system, new graphic settings, and several new things for Vikings to eat. Read on for the full list of changes to Valheim in Hearth & Home.
Weapons rebalanced (All weapons have been rebalanced to be more viable as main weapon and also have more unique playstyles

Blocking system overhauled (Current maximum HP now greatly affects your ability to block attacks, stagger bar GUI added)

Naming tamed creatures

Gamepad sensitivity settings

Auto-pickup toggle button added

Graphics settings (Active point lights & Active point light shadows)

Tamed creatures affected by friendly fire setting (i.e. you can't hurt a tamed creature unless you enable friendly fire or use the new Butcher knife item)

Various other improvements and bugfixes
Food
Food rebalance (Most food items now give mainly stamina or mainly health to make food choices more interesting)

Food GUI overhauled to work better with the rebalanced food

Over 10 new things to eat (Actually 12)
World
Tamed Lox now have a purpose

Slimy locations & creatures added to plains

New plantable seeds: Birch, Oak & Onions
Items
New weapons: Crystal battleaxe, Silver knife

New shields: Bone tower shield, Iron buckler

Butcher knife (Special weapon for butchering tamed animals)

Thunder stone (Sold by trader)

Lox accessory
Building
New Darkwood building pieces like shingle roofs, beams, decorations and more

New types of furniture, including but not limited to a mighty stone throne and a steamy viking hot tub

Crystal walls

New types of stacks to show off your treasure and resources

Cauldron improvements: Spice rack, Butcher's table, Pots and pans

Cartography table (For sharing map-data with other players)

Oven added (For baking bread and pie)

Obliterator added (Items be gone)

Iron cooking station (Required to cook some types of meat)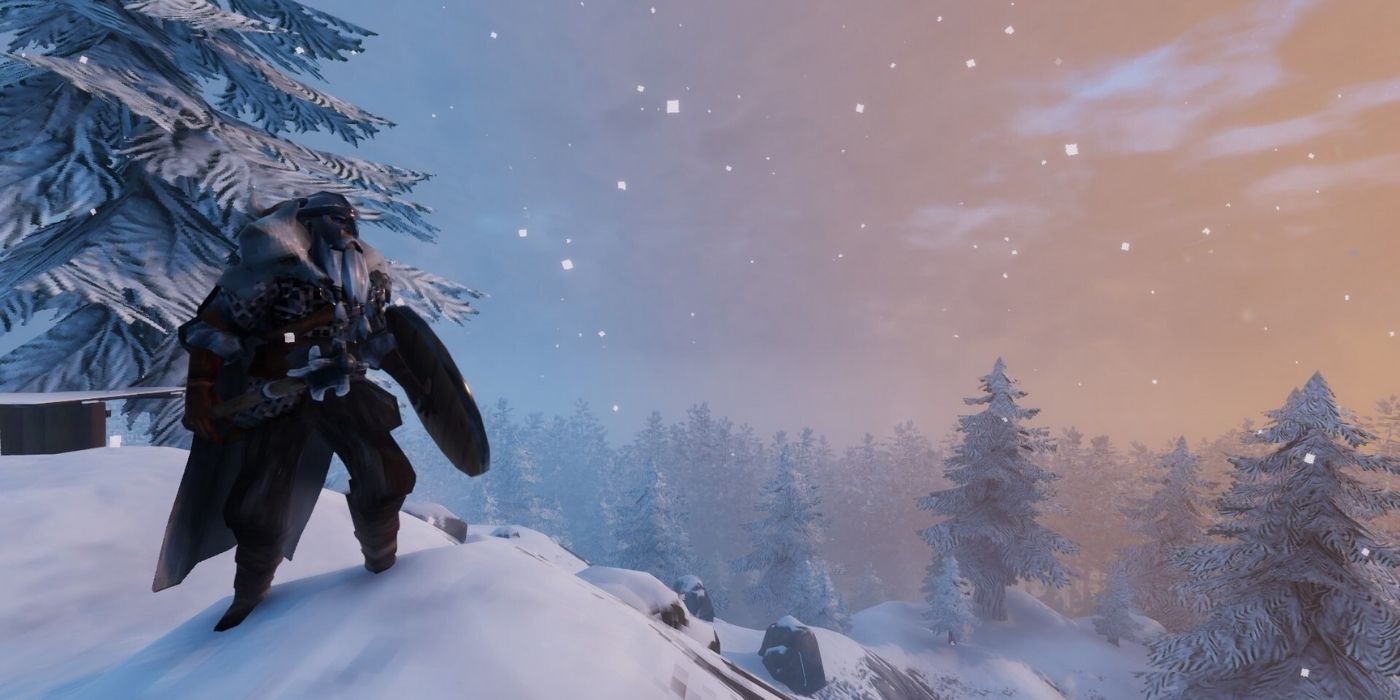 In all, Valheim's Hearth & Home update is an impressive overhaul to the base game, adding all-new content for Valheim players that have already exhausted what the indie survival hit offered originally. With new weapons and shields to improve combat and additional building blocks to utilize, relearning the exploration and survival side of the game will likely make waiting for the game's still unwinding content roadmap feel shorter. It'll also be interesting to see what new builds Valheim players dream up using Hearth & Home's new Darkwood building pieces, furniture additions, and crystal walls.
The biggest surprise introduced in the Hearth & Home update is the dark and mysterious threat that's come to the game. As hinted at by Iron Gate, new slimy locations and creatures have been added to the Plains biome. Perhaps this slimy menace will add an ample endgame challenge for veteran players ready to take on the next threat in Valheim.
Next: How to Destroy Items in Valheim
Valheim is available in early access on PC.
Sources: Steam, Iron Gate/YouTube
from ScreenRant - Feed