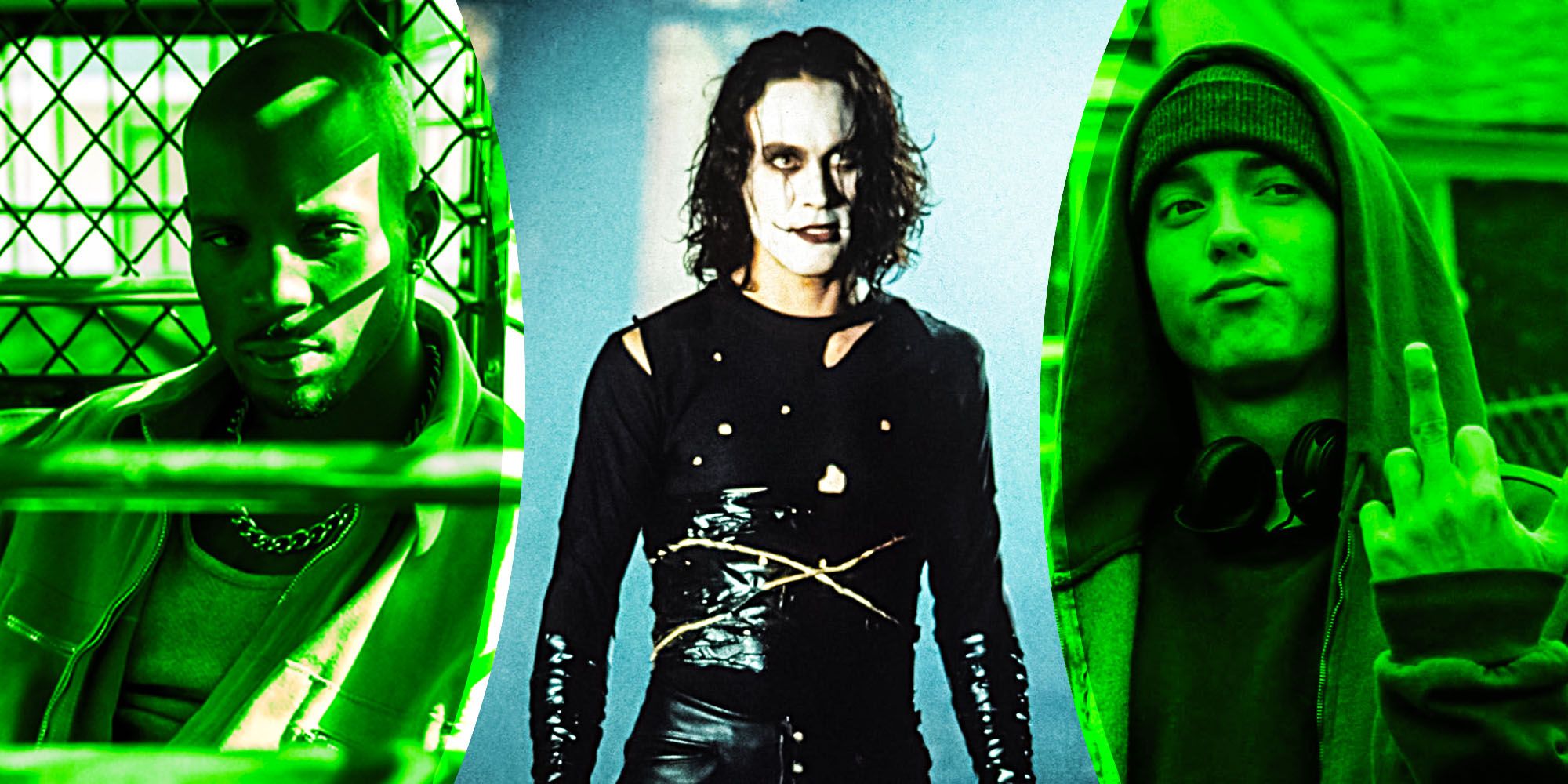 The Crow franchise largely went off the rails after the 1994 original movie, but a canceled sequel starring rappers DMX and Eminem could've saved it. When people think of The Crow, chances are the first image that fills their mind's eye is of the late Brandon Lee, who starred in the film as vengeful revenant Eric Draven. In life, Eric was a soulful musician and loving fiance to his true love Shelley, that is until both halves of the couple were murdered by violent criminals.
Shelley initially survives being beaten and sexually assaulted by the gang, but dies in the hospital, while Eric is killed due to being stabbed, shot, and tossed out on a high window. To top things off, this happened a mere day before their planned wedding. One year later, Eric returns as The Crow for revenge. Sadly, Lee infamously died as a result of a stunt gone wrong during filming, with the final movie dedicated to him.
Related: The Crow Movies Ranked Worst To Best
The Crow is, in the eyes of many, a true classic of its decade, but trying to continue the franchise without Lee has never seemed to work out. Three sequels have been released, all varying levels of bad, and a planned remake/reboot has repeatedly failed to get off the ground. In 1999 though, a potential fourth Crow film was pitched, one that might've become a true resurrection for the series. Unfortunately, it never came to pass.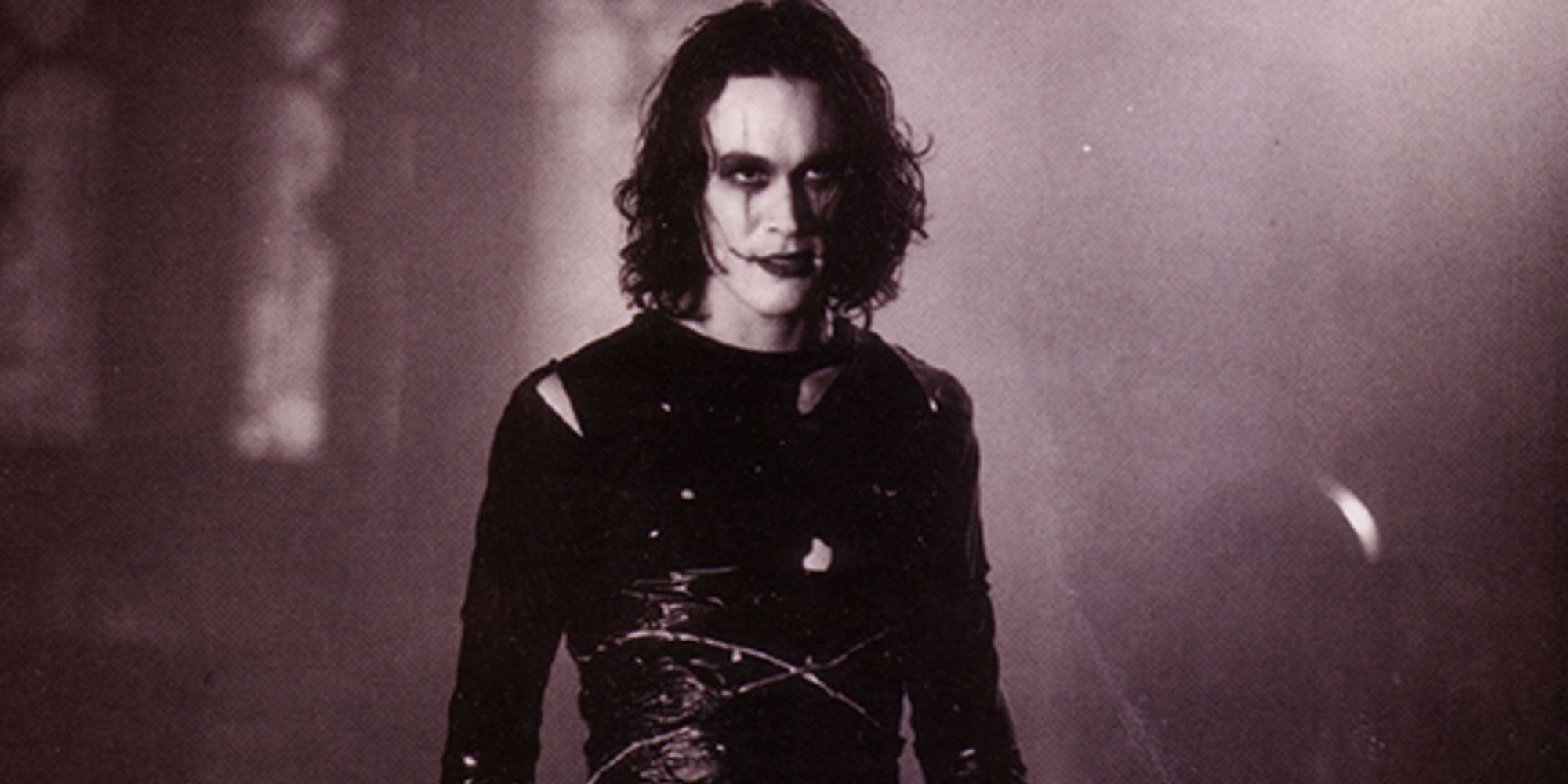 After the lackluster reception of The Crow: City of Angels in 1996, distributor Miramax - headed up by now-disgraced brothers Bob and Harvey Weinstein - all but shelved the already rolling The Crow: Salvation, canceling its planned theatrical release and dumping it straight to video in 2000. A bit prior to that, screenwriter James Gibson had managed to catch the attention of Crow producer Edward Pressman. It was decided that a potential fourth Crow movie would be set in the world of hip-hop music, and being a fan of the genre, Gibson jumped at the opportunity.
As Gibson told Bloody Disgusting as part of a fascinating deep dive into the unmade script, he drew inspiration from the then-recent unsolved murders of Tupac Shakur and Biggie Smalls - recently explored in the Johnny Depp movie City of Lies - coming up with a story idea about a rap star whose murder is orchestrated by those closest to him. In a cool twist, both hero and villain would die at the beginning, killing each other, and both be resurrected a year later by dueling white and black crows. To play the lead, Gibson wanted DMX, then arguably at the peak of his fame. He met with the late rapper, who loved the idea, and agreed to take part. After that, then fast-rising rapper Eminem agreed to play the villain, a few years before he would wow as the lead in 8 Mile.
Everything looked good to go, until the Weinsteins actually got directly involved. Bob put an end to the project because, in his opinion, no one would want to see a movie starring two rappers. It's one of many tales of the Weinsteins making strange decisions, as the combined star power of DMX and Eminem would've surely gotten a good amount of people out to theaters, even if just out of curiosity. Even more inexplicably, the Weinsteins later moved ahead with a direct-to-video fourth installment, The Crow: Wicked Prayer starring Edward Furlong, which was so poorly received that it effectively killed the Crow franchise for good.
More: Cursed Films: The Crow Curse Explained
from ScreenRant - Feed