Disney has released a fantastic piece of new Star Wars content with the animated series Star Wars: Visions on Disney+, but the company doesn't seem to think that anybody will watch it. The franchise hasn't released much of note in 2021 besides The Bad Batch, which finished its weekly run on August 13. More exciting things are coming with The Book of Boba Fett in December and The Mandalorian season 3 sometime next year, but that's still a ways out, so why is Disney burying Star Wars: Visions?
Star Wars: Visions is an animated anthology series consisting of nine short episodes and produced by six different Japanese animation studios. Each episode tells a unique and independent story in the Star Wars universe and utilizes a different visual style. All nine episode were released unceremoniously on Disney+ on September 22, with very little fanfare or official promotion. That's rather baffling, given that Visions is receiving great reviews across the board.
Related: Every Returning Star Wars Character In Visions
The fact that Star Wars: Visions has received so little marketing in the U.S. and its release of all nine episodes at once – different from the weekly schedules Star Wars shows have previously enjoyed on the streaming platform – both suggest that Disney doesn't have much faith in the series. It's possible that the company produced it primarily for appeal within Japan, but that theory seems at odds with the star-studded voice cast assembled for the English dub, which includes Neil Patrick Harris, Alison Brie, Joseph Gordon Levitt, Lucy Liu, David Harbour, Henry Golding, George Takei, and Simu Liu.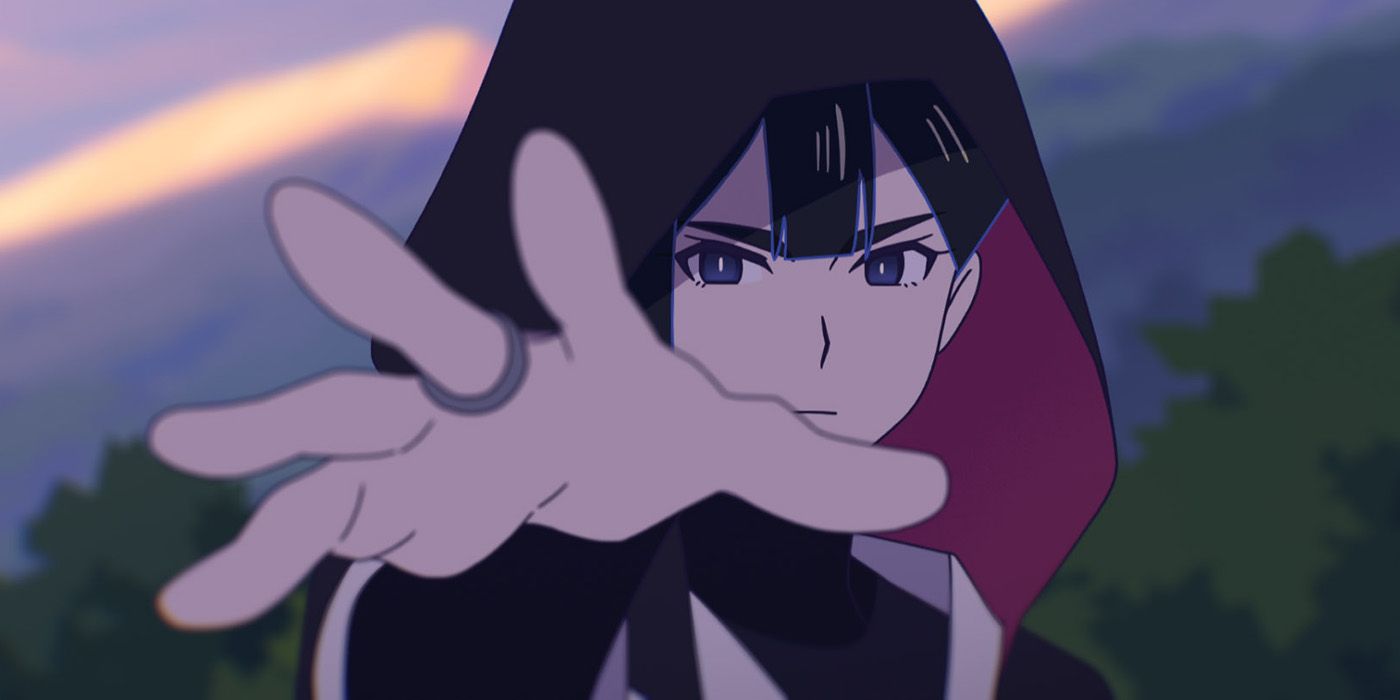 Disney's decision to basically dump Star Wars: Visions on Disney+ with no fanfare seems like a huge mistake. The series is gorgeous, exciting, and explores all kinds of new stories, characters, and alien worlds within the Star Wars universe. While The Bad Batch was good, it fell short of the high expectations set by Star Wars: The Clone Wars. As such, it would have made more sense for Disney to promote Visions as a full-on series, especially since the overall quality of the show is so incredibly strong.
Hopefully, Star Wars: Visions will still manage to gather viewers even without the full breadth of Disney's marketing arms on its side. The Star Wars franchise hasn't taken many risks of late, and Visions is a fantastic step back into the wild and bizarre parts of George Lucas' galaxy far, far away. There are new Jedi, new Sith Lords, new kinds of lightsabers, and lots of exciting action spread across the nine episodes, making Star Wars: Visions a must-watch despite Disney's apparent lack of faith.
Next: Star Wars: Visions Needs A Season 2 (But Will It Happen?)
from ScreenRant - Feed