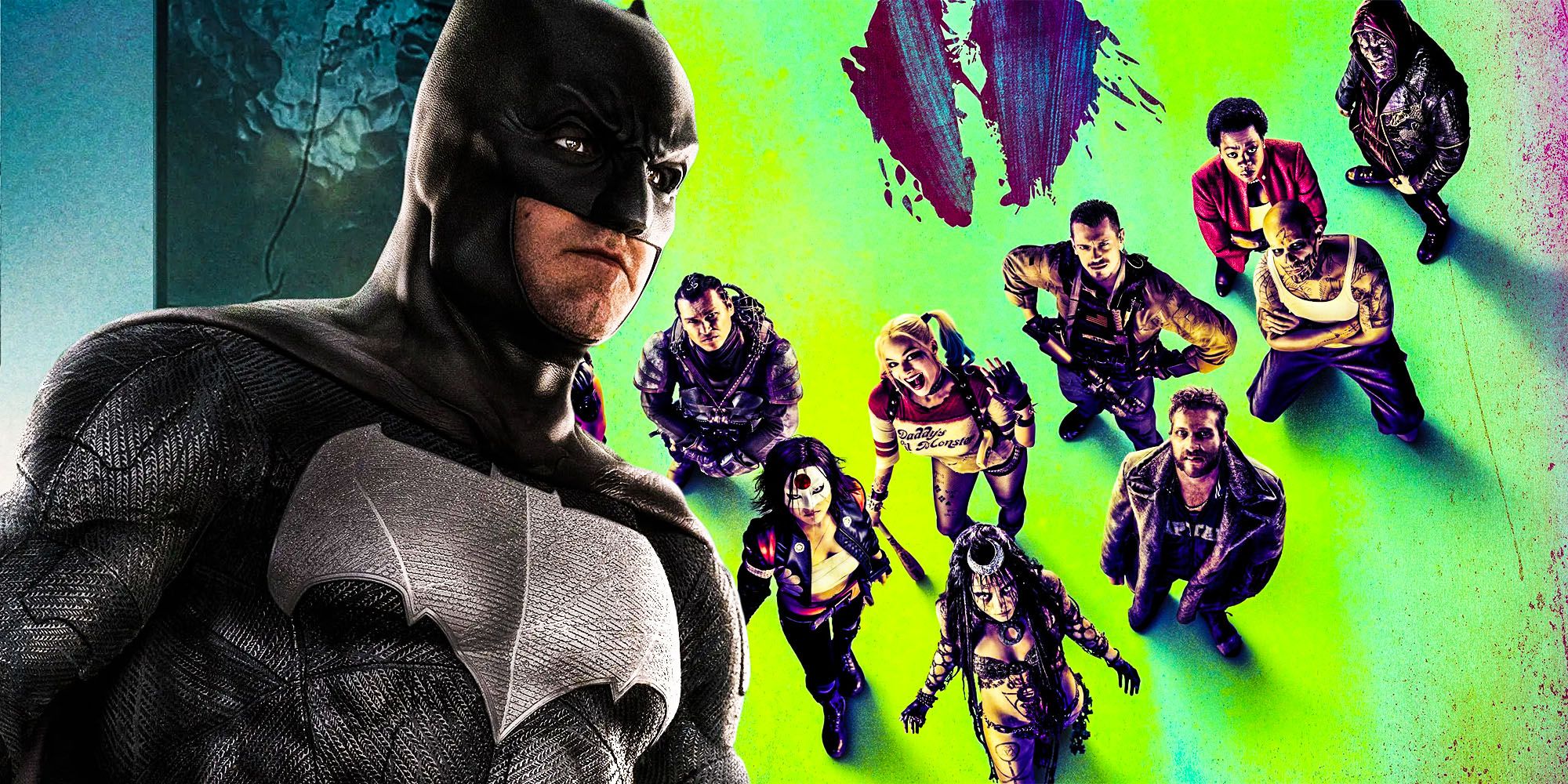 How much is known for certain about Batman's role in David Ayer's cut of Suicide Squad? Between the long campaign for the Snyder Cut finally coming to an end with the release of Zack Snyder's Justice League and the debut of James Gunn's The Suicide Squad, mainstream interest in Ayer's cut of the supervillain ensemble has steadily begun to grow, even on the red-carpet premiere for Gunn's film. While Batman has always had a background role in Suicide Squad, his presence seems to be at least somewhat more prominent in the Ayer Cut.
One additional bit of known footage comes after Batman rescues Harley Quinn (Margot Robbie) from the Gotham City River, with Batman growling to Harley that "The Joker took something important away from me. It's my turn." While a shortened version of the scene exists in Suicide Squad, this portion of dialogue (mute in the VFX reel it's seen in but included in the novelization) is a reference to the death of Robin. Zack Snyder has since made clear that Dick Grayson, not Jason Todd, was the fallen Robin of Ben Affleck's Batman, while Ayer has described Harley's role in Jason's death in the released version of the film as a break in continuity. This changes the context of this scene a lot, and while Batman doesn't kill Harley, taking her away from the Joker in this case entails sending her to prison.
RELATED: Suicide Squad 2016: Every New Ayer Cut Scene & Detail Just Revealed
One different element of Batman's role is seen in his alleyway confrontation with Will Smith's Deadshot. A script leak initially revealed Batman as telling Deadshot that "she'll have grey hair when you see her again." However, a later leak revealed that, upon the pleas of Deadshot to show mercy in front of his daughter, Batman relents in his aggression, the Dark Knight having regained his lost humanity after the Man of Steel's sacrifice in Batman v Superman: Dawn of Justice.
Another revealed scene was a more involved version of Batman catching up to the Joker (Jared Leto) and Harley in the car chase, Batman now getting as far as creating an opening in the car. The other big change is seen in Bruce Wayne's final meeting with Amanda Waller (Viola Davis) at the end of the film. In the released version, in response to Waller's Task Force X plans, Bruce admonishes Waller to "shut it down, or my friends and I will do it for you." The Ayer Cut script shows Bruce departing on a somewhat different note, telling Waller "Maybe you should shut it down. If you don't I can't help you." With the former clearly in reference to the burgeoning Justice League, the latter seems to show Bruce still working alone to a large extent, the League at this point not having been formed yet.
While Batman's role in the Ayer Cut is seemingly bigger, it should be emphasized that he's still a secondary character, not being a member of Task Force X or a close confidante of Waller. Nonetheless, the unseen portions of Batman's role in Ayer's original version are sure to be one of the key elements of the film keeping interest in the Ayer Cut strong. There are no known release plans for the Ayer Cut right now, but with the #ReleaseTheAyerCut hashtag continuing to rise to Snyder Cut level proportions, the Ayer Cut of Suicide Squad, like Snyder's originally planned arc, won't be fading from memory any time in the foreseeable future.
NEXT: Suicide Squad: Why Releasing David Ayer's Cut On HBO Max Would Be Smart
from ScreenRant - Feed