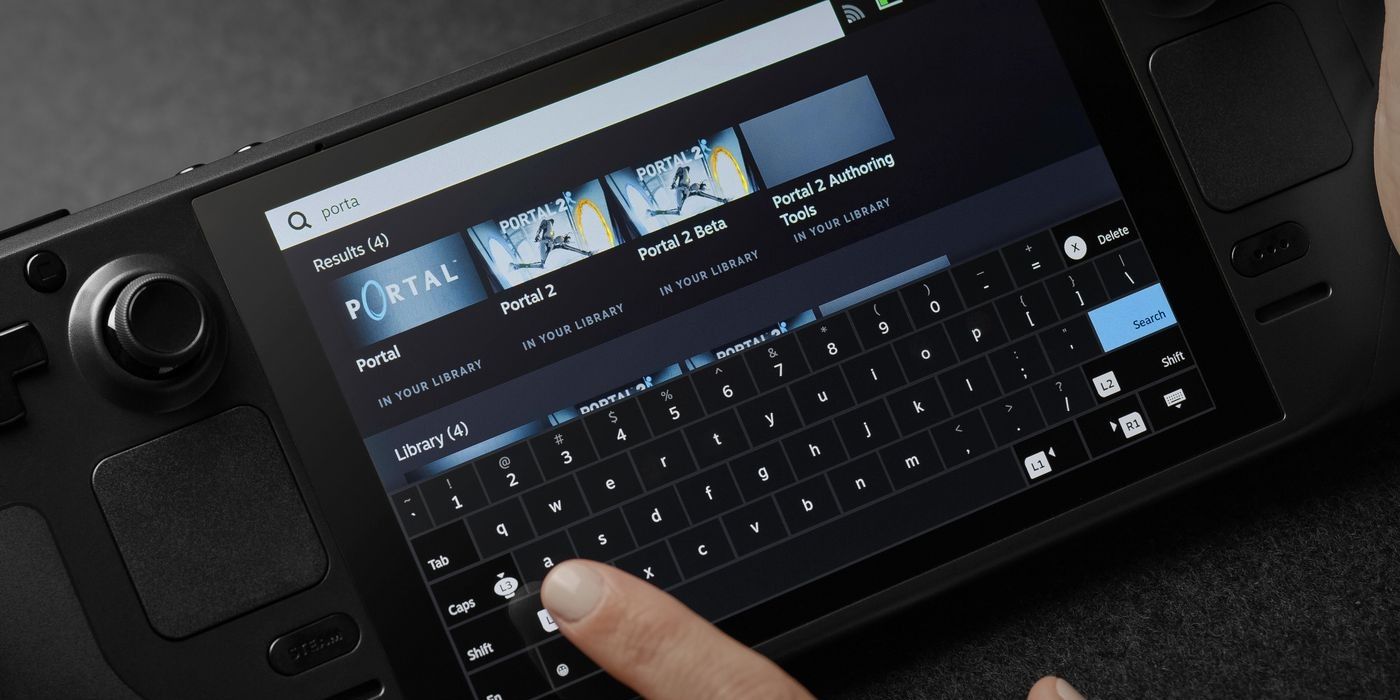 Developers have received their first Steam Deck dev kits and appear to be quite fond of the handheld PC. Although the Steam Deck is expected to be able to play most Steam games as is, some developers have shared some behind-the-scenes insight into what additional work they'll be doing for their games so it is more optimized for the new device. The Steam Deck is in the final stages of production as of right now with a December release window, so it is interesting to see so many people getting these so close to launch.
It's not clear whether or not some more high-profile companies like EA have had access to the device or specs for a while so that they can effectively optimize its back catalog of titles. Either way, the device is, in theory, supposed to be like a portable gaming PC. Although its primary purpose is to play Steam games, it can operate like a regular computer and access other programs, including other PC storefronts like Epic Games Store. Valve has bolstered the device as being able to play most Steam games without issue and for the most part, it seems that may be true.
Related: How Steam Deck Can Play Xbox Game Pass Titles
Recently, the press got some hands-on time with the Steam Deck and came away with pretty positive impressions. Now, developers are also getting to experience the device for the first time, as Steam Deck dev kits have begun arriving at studios all around the world. Some of the devs have showcased footage of their games working seamlessly on the Steam Deck. Mike Rose, the founder of publisher No More Robots, noted that some games which are normally keyboard-and-mouse only need controller support to work with the buttons on the device, but can still be played via the Steam Deck's touch screen. Other games also need adjustments to resolution and input, but largely seem to work without any significant hiccups.
Sadly, not every game will run on Steam Deck, at least not at launch. At least 16,000 games are already expected to be incompatible with the device due to Steam Deck using software called Proton, which makes Windows-based games compatible with the Steam OS. Games can be updated to be compatible and the Steam Deck is expected to be updated itself in the future, which could allow for more flexibility or even a solution to this problem.
That said, it looks like the Steam Deck is going to make things as seamless as possible for players and may not require much work from a lot of developers. The Steam library is incredibly expansive and it seems like the only real issue could be for games created by developers who are no longer in business. It's a very unique device that will likely have unique issues, but so far most video game developers seem to be very excited about its potential.
Next: Steam Deck Updates Will Bring New Features After Launch
Steam Deck is slated to release this December.
Sources: Dan Fornace/Twitter, Mike Rose/Twitter, X-Plane/Twitter, ゆなゆな@どんどん亭部/Twitter
from ScreenRant - Feed