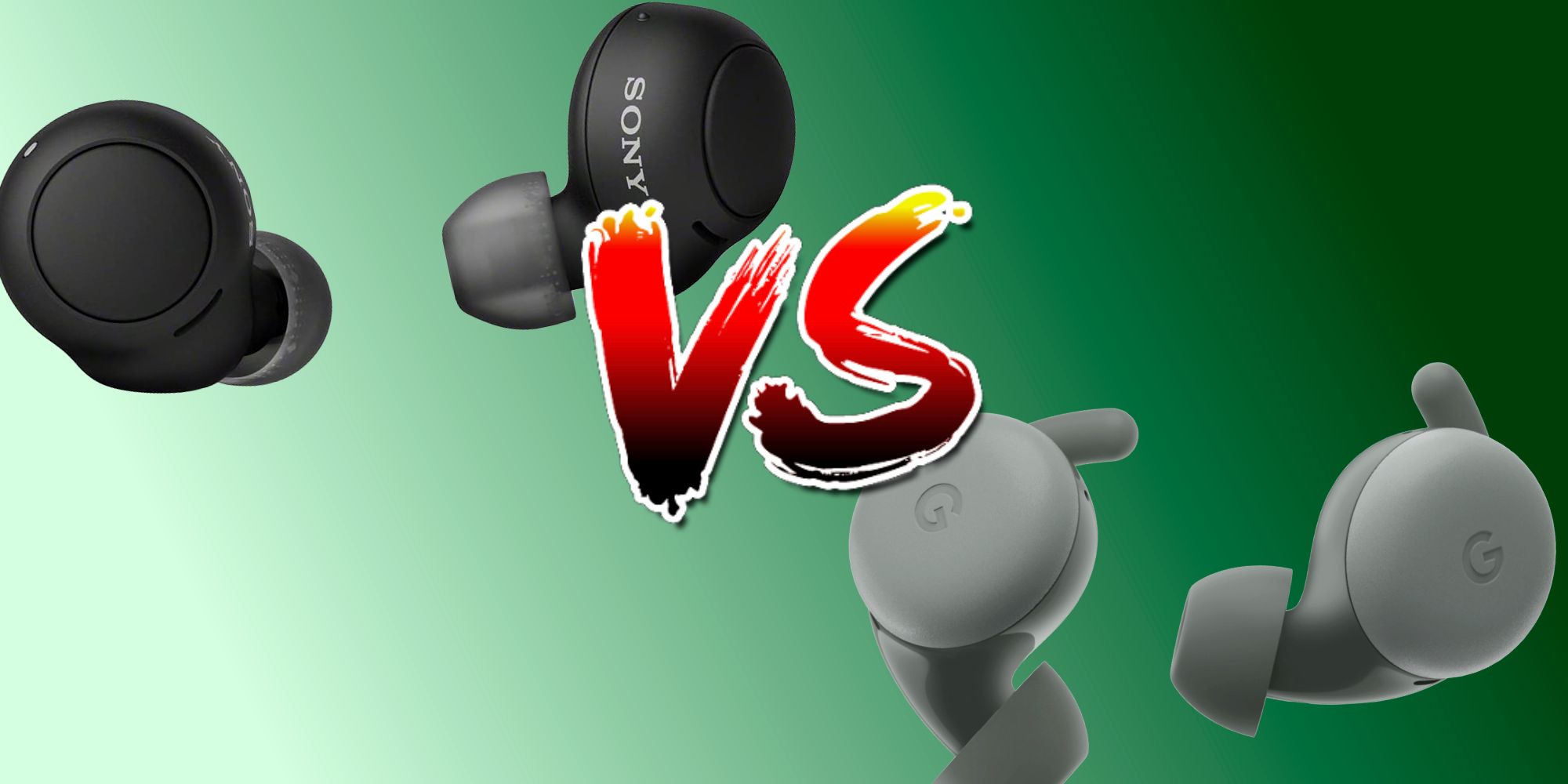 Anyone shopping for $100 true wireless headphones this year has two excellent options between the Sony WF-C500 and Google Pixel Buds A-Series. Among all mobile accessories available today, true wireless earbuds/headphones have been one of the most fascinating niches to watch. They're extremely popular, new models are constantly released, and they can make a boatload of money for companies when they're done right.
Two companies fighting to make a name for themselves in this market are Sony and Google. In Sony's case, the company's had a fair amount of success. It's launched flagship earbuds, sports-centric ones, and others targeted at price-conscious shoppers — all of which have been relatively good for one reason or another. Google's time with true wireless earbuds is much more limited, though the models it has released have been universally praised. The WF-C500 and Pixel Buds A-Series are the two latest buds from either company, and they both happen to cost $100. Having a hard time deciding which to buy? Here's a closer look.
Related: AirPods Vs. Pixel Buds A-Series
Starting with the hardware/design of the earbuds, the WF-C500 and Pixel Buds A-Series have a lot to like. Sony's earbuds have a traditional in-ear shape that's compact, lightweight, and backed by an IPX4 water resistance rating. They also use a physical button on either earbud for playback controls. The Pixel Buds A-Series are pretty similar by comparison, though they have a couple of small advantages. Google's earbuds are also small and lightweight, but they combine those elements with a built-in ear tip for a more secure fit. It's a seemingly small addition on paper, but it gives the Pixel Buds that much more security when on a walk, jog, or run. Google also uses a capacitive touch area for playback controls instead of a button. Which option is better comes down to personal preference, though touch areas are often easier and more comfortable to use.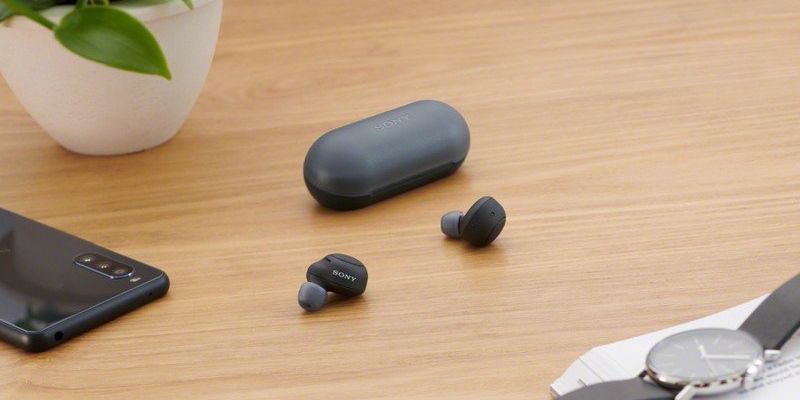 While Google may have the upper hand for design, Sony packs a pretty big punch in the audio department. Both earbuds have decently sized drivers for quality playback, but the WF-C500 go a couple of steps beyond that. Thanks to a feature called 'Digital Sound Enhancement Engine' (or DSEE for short), the WF-C500 can "restore high frequency sounds lost in compression." Sony's earbuds also support the company's 360 Reality Audio standard, allowing them to play more immersive, 3D-like audio where supported. As if that wasn't enough, the WF-C500 come with preset and manual EQ controls to further fine-tune the listening experience. The Pixel Buds A-Series lack these more capable audio features, though they do make up for them with additional smarts. Thanks to the Adaptive Sound setting, Pixel Buds A-Series automatically adjust playback volume based on someone's surrounding environment. They also have hands-free voice commands, allowing someone to say 'Hey Google' at any time to get skip to the next song, change the volume, or ask about the weather.
Things continue to be interesting in the battery department. Google technically has the edge in regards to total battery life when factoring in the case — offering 24 hours of endurance compared to Sony's 20-hour rating. However, Sony is far superior when it comes to continuous listening. Compared to the measly 5 hours of playback on the Pixel Buds A-Series, the WF-C500 promise up to 10 hours.
For someone who values a stronger audio focus and longer battery life, the Sony WF-C500 are the way to go. Sony's 360 Reality Audio is excellent, having manual EQ control is a huge advantage for audiophiles, and they last twice as long for continuous listening. That said, the Pixel Buds A-Series shouldn't be ignored. For the person who'd rather have hands-free Google Assistant access and likes the small design advantages of the Pixel Buds, they're absolutely still worth checking out. Understand your needs, pick the best earbuds that line up with those, and you can't go wrong.
Next: Google Pixel Buds A-Series Review
Source: Google
from ScreenRant - Feed