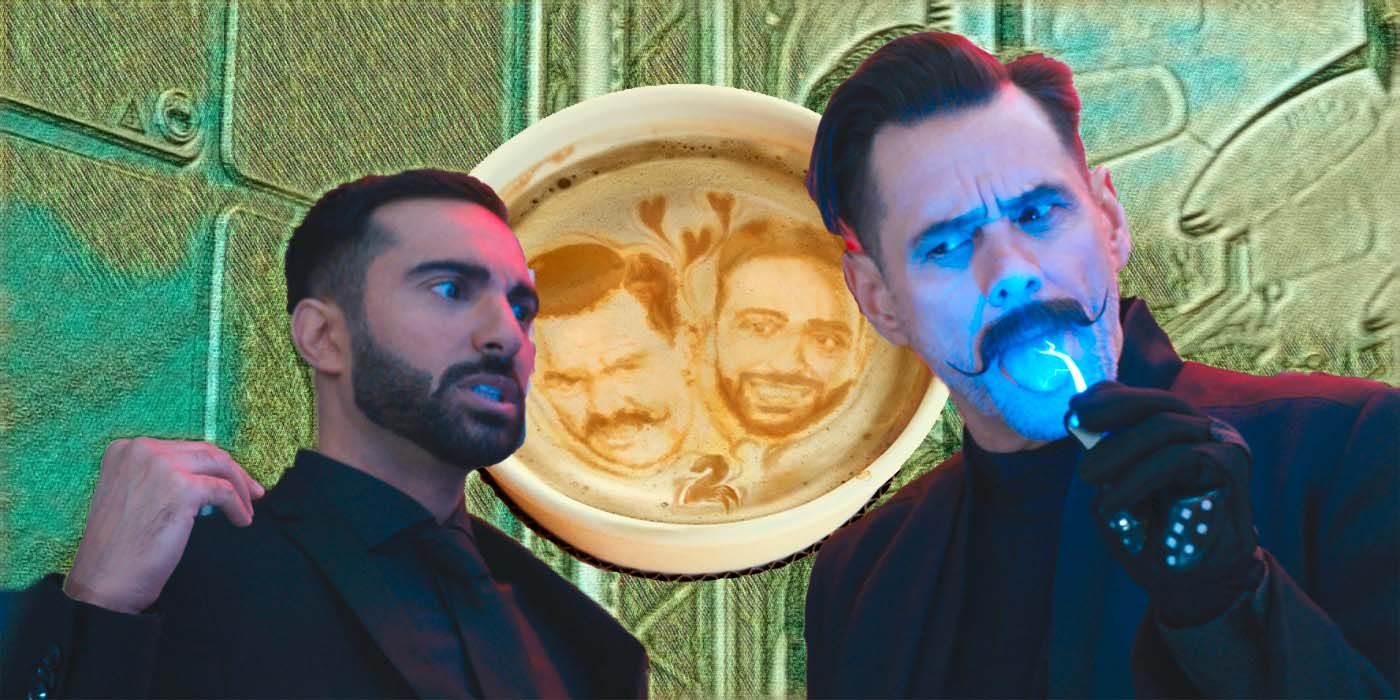 The official Sonic The Hedgehog Twitter account has confirmed that Agent Stone, played by Lee Majdoub, will return for Sonic the Hedgehog 2. Although initially mocked for its design of the blue titular character, Sonic, after a character redesign, ended up being a big hit at the box office and at least a moderate critical success. The film proved so popular that a sequel was announced officially in February of 2021.
Details about the sequel are still kept under wraps. However, returning director Jeff Fowler confirmed via Twitter in June that filming for the sequel had wrapped in Hawaii only months after he announced that filming had also finished for the Vancouver portion of their shoot. In addition to Fowler, Sonic 2 will see the return of Ben Schwartz as Sonic, James Marsden as Tom Wachowski, and Jim Carrey as the evil Dr. Robotnik. The first film's ending teased new additions to the cast, including Knuckles The Echidna – now confirmed to be voiced by Idris Elba – and Miles "Tails" Prower, both of which appear in the Sonic video games. Criminal Minds star Shemar Moore has also joined the cast in an unspecified role.
Related: Why Idris Elba Is Perfect Casting For Knuckles In Sonic The Hedgehog 2
A new Tweet from the official Sonic the Hedgehog Twitter account has confirmed that another fan-favorite character from the first film will be returning for the sequel: Lee Majdoub's Agent Stone. The Tweet, which comes on National Coffee Day, features latte art of Dr. Robotnik and Agent Stone's faces side-by-side with little hearts between them and the number "2". Check out the original Tweet below:
The latte art and the fact that the news was Tweeted on National Coffee Day references a hilarious scene in the first film between Robotnik and Stone, his loveable sidekick. After surprising Robotnik, who had just done a crazy dance around his laboratory, Stone offers the evil genius a latte with steamed Austrian goat milk. Throughout the film, it's made clear that Stone greatly admires Robotnik and is constantly yearning for his attention and affection.
With Robotnik returning, Stone's return seemed like only a matter of time. After all, when audiences last saw Robotnik, who had been marooned on a mushroom planet by Sonic, he was attempting to find his way back to Earth with the help of a homemade Agent Stone that he had carved out of a large rock. The two are made for each other and thrive when working together. What's more, Carrey's wacky performance works even better when he can interact with someone a little more grounded and Stone, a quirky government agent, makes the perfect scene partner. Sonic the Hedgehog 2 is currently scheduled to be released in April of 2022.
More: What To Expect From Sonic The Hedgehog 2
Source: @SonicMovie/ Twitter
from ScreenRant - Feed