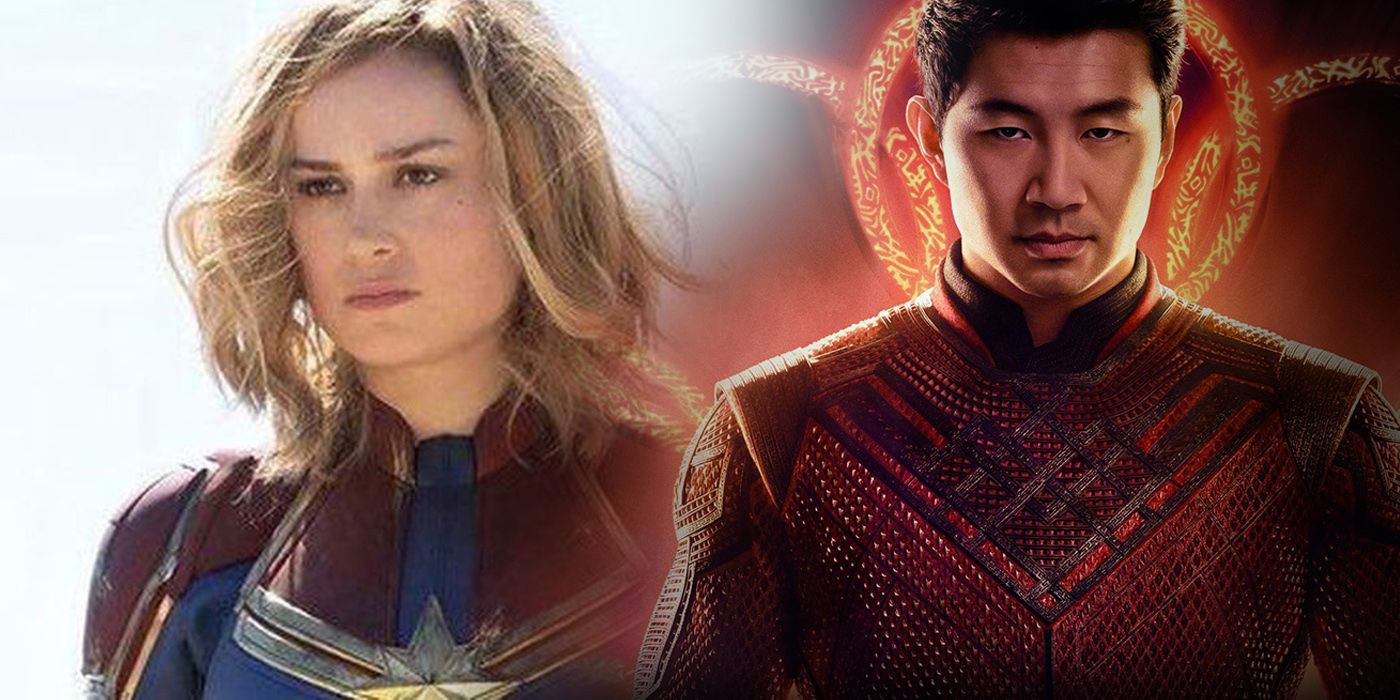 Warning: This article contains SPOILERS for Shang-Chi and the Legend of the Ten Rings.
Brie Larson's unexpected cameo in Shang-Chi & the Legend of the Ten Rings continues a tradition for director Destin Daniel Cretton. Although Shang-Chi featured a number of references to the wider MCU — from a delightful duel between Wong and Abomination in the Golden Daggers fight club to a vlogger who also appeared in Spider-Man: Homecoming — it wasn't until the post-credits scene that the Master of Martial Arts was really cemented into the MCU.
Shang-Chi's post-credits scene saw Shang-Chi and Katy whisked away by Wong, who revealed he had detected a mysterious beacon transmitted by the Ten Rings when Shang-Chi took possession of them. Wong was eager to study the Ten Rings, but for all his mystical knowledge he drew a blank when it came to figuring out where they come from and how they work — and he decided to consult with a number of other key players in the MCU for their opinion. Specifically, he called up Bruce Banner, who had mysteriously shifted back from his "Professor Hulk" form in Avengers: Endgame (but still had an injured arm) and Captain Marvel. Even Carol Danvers had never seen anything like the Ten Rings.
Related: Every MCU Easter Egg In Shang-Chi And The Legend Of The Ten Rings
Brie Larson's cameo as Captain Marvel actually continues a tradition for Shang-Chi director Destin Daniel Cretton — because he frequently collaborates with Larson, and tends to give her cameos in his films ever since Short Term 12. Although Cretton had previously insisted "there's always room for Brie," it sounds as though this time the cameo was a little more uncertain. The idea of the holographic consultation freed things up because the MCU cameo now serves to tease Captain Marvel's next adventure. "I mean, it obviously helps that we ended up landing on hologram versions of these characters so they can just step away and get back into whatever crazy stuff they're dealing with," Cretton explained in an interview with ComicBook.com. "And I'm not even totally aware of what they're dealing with. All I know is I pitch ideas, and the only time that ideas get kicked back is if it doesn't make logical sense to other ideas that are percolating for those characters."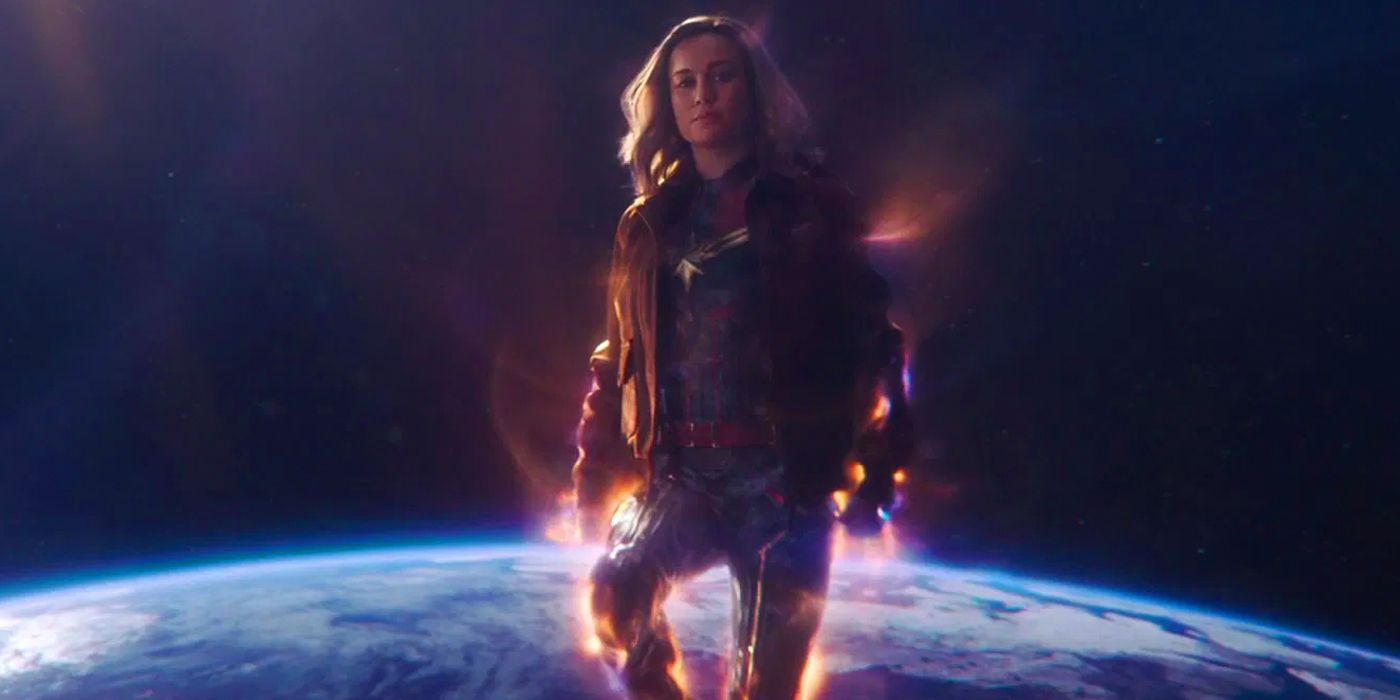 According to Cretton, it was a delight getting to meet with his old friend Larson; although they've worked together several times before, this was the first time he'd seen her as Captain Marvel, and they sound to have had a blast. The two had a catch-up in Larson's trailer ahead of production, before she got in costume and went on to the set — and the two cracked up in laughter. "[It was] just like, 'What am I doing in that director's chair, and what are you doing in that suit,'" Cretton recalled. "But yeah. It was a joy to see her."
The interesting question is whether Brie Larson's cameo sets up the potential for a larger role in the inevitable Shang-Chi 2. Captain Marvel, Bruce Banner and Wong are the only ones who know Shang-Chi — or "Bus Boy" as the world knows him — has taken possession of the Ten Rings. Cretton has hinted that the beacon could be being transmitted to the Makluans, the dragonlike race who created them in the comics, which could potentially mean the MCU debut of Fin Fang Foom — and Shang-Chi could certainly use the help of Captain Marvel in a fight against a giant alien dragon. Hopefully, then, Shang-Chi's post-credits scene is just a taste of things to come.
More: Marvel Solves A 9 Year-Old Problem With Awkwafina's Shang-Chi Role
from ScreenRant - Feed