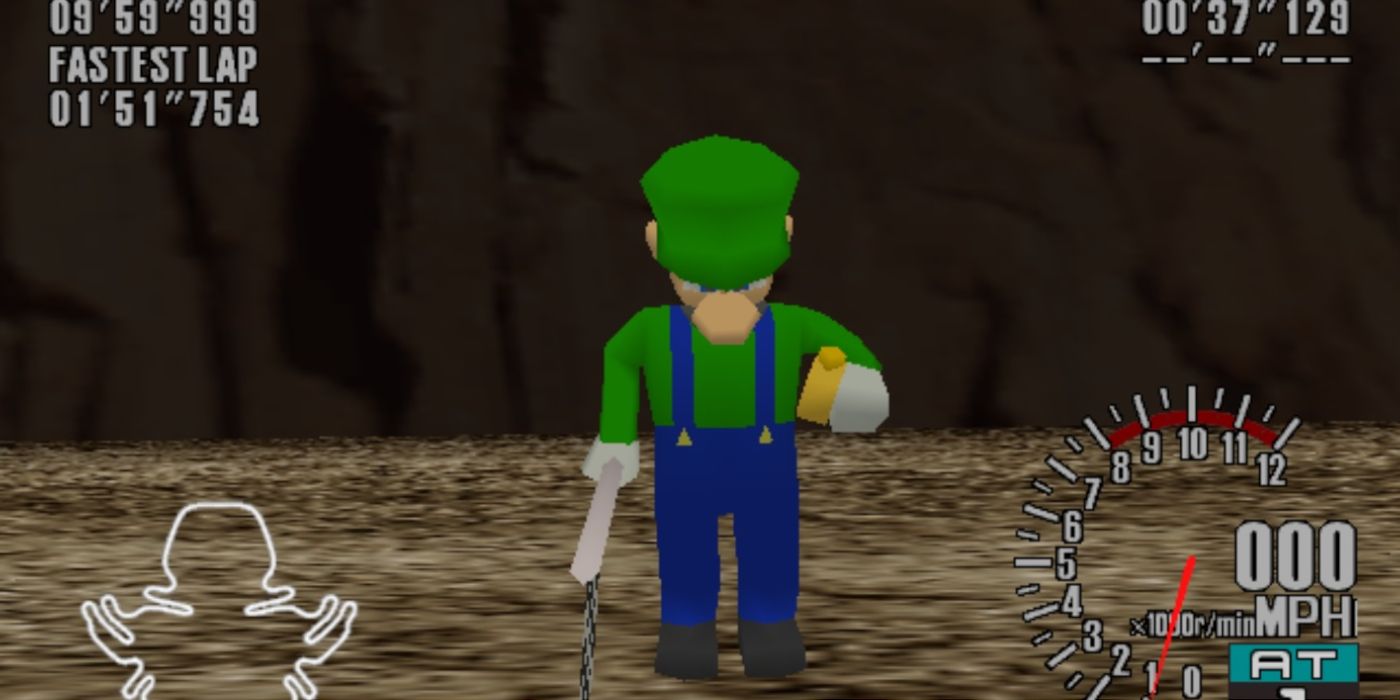 In an unexpected cameo over 20 years in the making, Super Mario's Luigi has been spotted in an unreleased Sega Dreamcast racing game prototype. Luigi has crossed over with Sega's primary mascot Sonic The Hedgehog several times, with the Blue Blur and his friends making guest appearances in the Super Smash Bros series and the Mario & Sonic At The Olympic Games sports games.
The Sega Dreamcast was Sega's answer to the Nintendo 64 and original PlayStation, but it was ultimately cut short after a mere three years on the market. This didn't stop the ill-fated console from building an impressive legacy of its own thanks to groundbreaking features like a built-in modem for online gaming, cutting-edge polygon graphics that were advanced for their time, and a catalog of memorable first-party Sega Dreamcast titles like Crazy Taxi and Sonic Adventure. Over the years, Castlevania, The Simpsons, and more Dreamcast game prototypes have surfaced, but one racing prototype features a guest appearance by the most unlikely of gaming mascots.
Related: How Mario, Luigi, Wario, and Waluigi Are Related
Recently, Twitter user CombyLaurent1 shared a few interesting screenshots of a prototype build of Sega Dreamcast-exclusive racing game Sega GT, which they noticed at the end of a live presentation of The Hidden Palace's Project Deluge earlier that day. The most noteworthy aspect of these screenshots is that Luigi, of all characters, seems to be the one officiating the races, waving the checkered flag at the starting line and keeping time with a golden pocket watch.
The Hidden Palace is a community of gaming historians and enthusiasts devoted to uncovering and preserving old video game prototypes. Its most recent endeavor is Project Deluge, consisting of over 400 unreleased titles for the Sega Dreamcast and original Xbox. These include alternate versions of existing games like Crazy Taxi 3 and Jet Set Radio Future, as well as localization builds of titles like Shangai Dynasty and Dinosaur Hunting: Ushinawareta Daichi. Meanwhile, Luigi's cameo in Sega GT is far from his only video game appearance that wasn't to be. Last year's big Nintendo data leak revealed that Luigi was planned for Super Mario 64, and it appears there's now one more game from which he was ultimately cut.
It's more than likely that Luigi's surprise appearance in the Sega GT prototype was simply a placeholder model, likely put in by the developers as a joke. Nintendo and Sega were still bitter rivals at the time, and Luigi is absent from the version of the game that did release in 2000. Regardless, it's interesting to see what could have been in the world of video games, especially when it comes to a short-lived but memorable console like the Sega Dreamcast.
Next: Sega & Atlus Tease New RPG Coming At Tokyo Game Show
Source: CombyLaurent1/Twitter
from ScreenRant - Feed