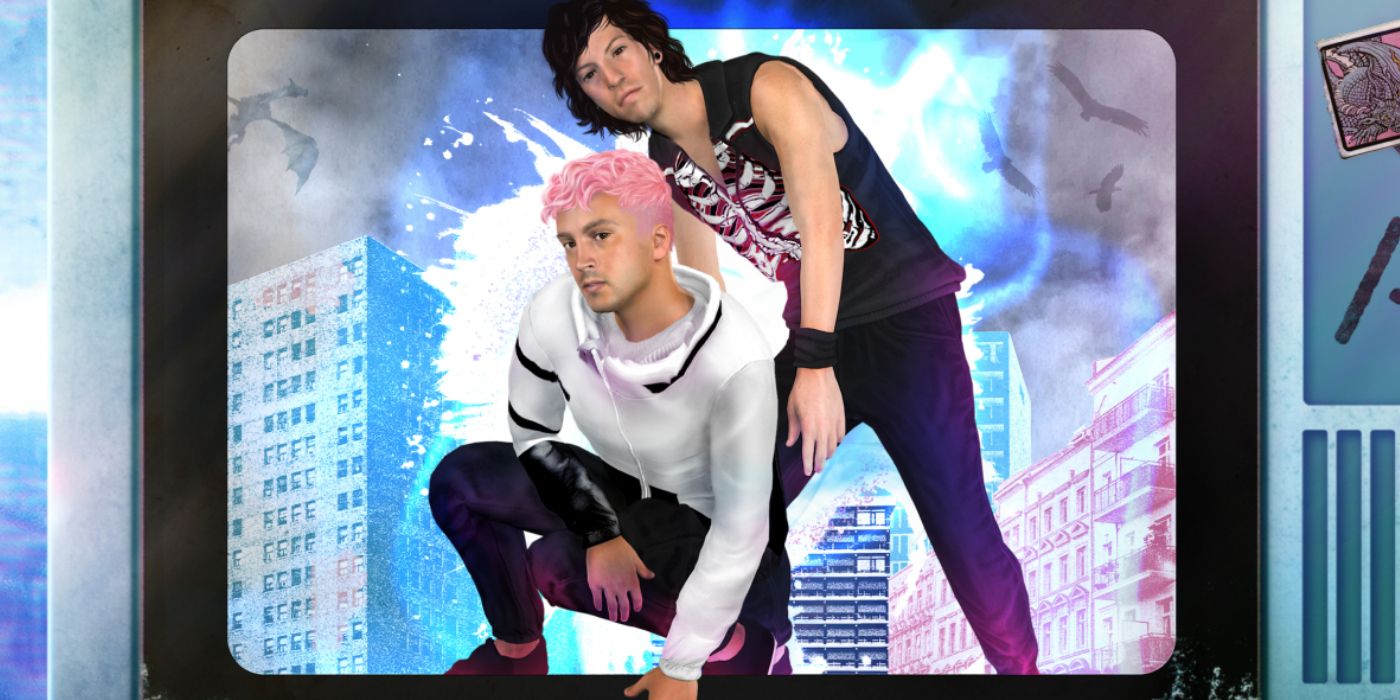 Grammy-award-winning duo Twenty One Pilots will be performing a virtual concert in Roblox, and the game will be hosting a virtual scavenger hunt leading up to the main event. New items themed after the band will be available for purchase in-game, too. This will be the second concert held in Roblox, after Lil Nas X's late last year.
Video games have been experimenting with live musical performances for a while now. At the forefront of that experiment is Fortnite, which most recently featured Ariana Grande as part of the Rift Tour in August. Meanwhile, The Pokémon Company hosted a virtual Post Malone concert earlier this year, but that was not an in-game experience. Roblox's aforementioned Lil Nas X concert was to promote his single "Holiday," and his performance ended up drawing a bigger crowd than rival Fortnite's famous 2020 Travis Scott concert.
Related: Roblox, Genshin Impact Lead $1.7 Billion In Weekly Mobile Game Spending
Ohio band Twenty One Pilots announced their Roblox performance via its Twitter account. The Roblox website reveals that, alongside the concert, the preshow venue will also host a scavenger hunt. The hunt will begin on September 8, which will lead to a larger quest that will take players on a serach throughout the Roblox metaverse. Completing the quest will net players special items. The game, which nets higher revenues than Candy Crush and Pokémon GO combined, will also sell Twenty One Pilots-branded items in the store, and the scavenger hunt will net players similarly themed digital goodies. The preshow will run from September 15 - 17, with the full concert streaming at 4 PM PDT/7 PM EDT on the final date. At that point, it will repeat hourly until Sunday, September 19 at 11 PM PDT/Monday, September 20 at 2 AM EDT.
The concert venue will be interactive, as certain elements will change depending on what song is playing. Players will also have the option to customize the setlist, potentially making each performance - including encores - unique. However, exactly what these interactive elements will entail is still a mystery, but they may include references to Twenty One Pilots' other albums and videos. Most of the items added for the collaboration tie to the group's previous music videos, like the red beanie from "Stressed Out." As for why Twenty One Pilots was chosen in particular, it could be related to Roblox attempting to cater to older audiences.
Some may consider this team-up with Twenty One Pilot a reaction to Fortnite's successful Rift Tour, while others might see it as a ploy to distract from allegations that Roblox is exploiting young developers. Whatever may be the case, a great deal of care went into representing the various albums Twenty One Pilots has released over its lifespan. Both band members also appear very enthusiastic about the collaboration, which could translate into the in-game experience itself.
Next: The Best (& Free) Games in Roblox
Roblox is available on Xbox One, PC, iOS, and Android.
Sources: Twenty One Pilots/Twitter, Roblox
from ScreenRant - Feed