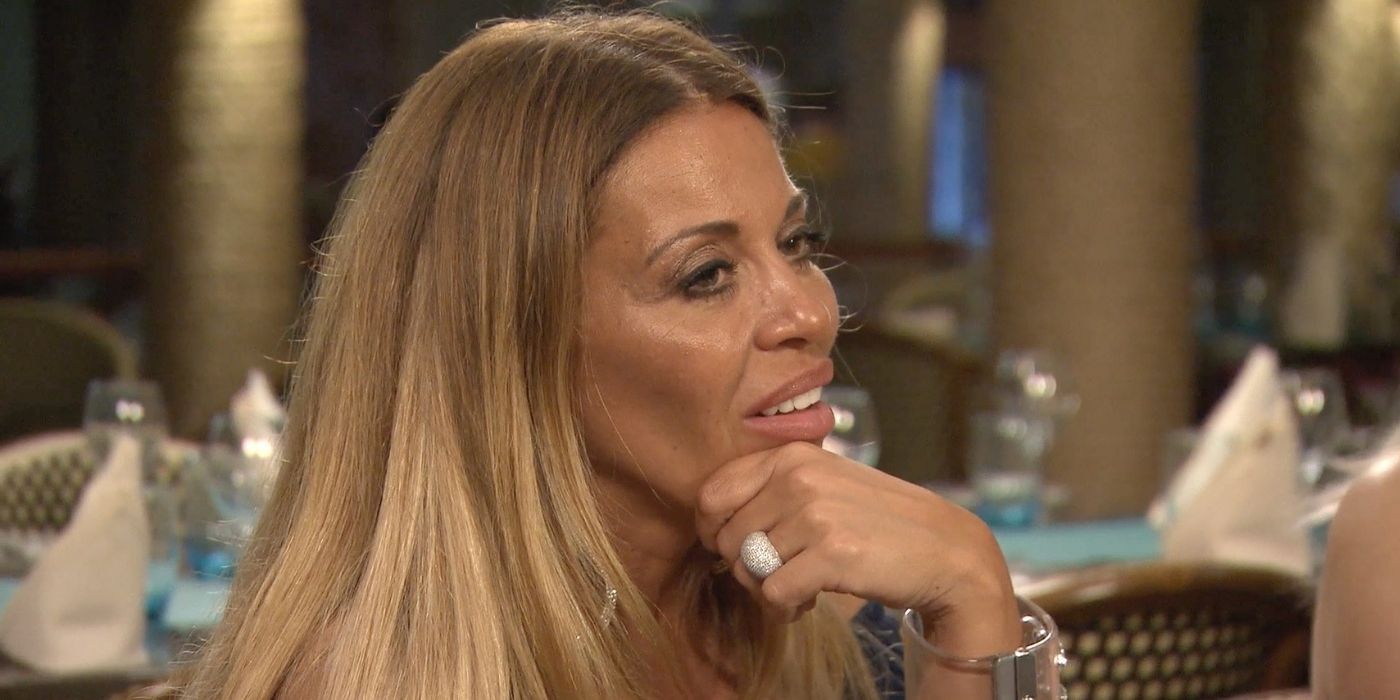 Dolores Catania and Jennifer Aydin give fans some insight into what they can expect during The Real Housewives of New Jersey season 12, including a major Teresa Giudice meltdown. Dolores has been a good friend to Teresa since they were young, and her loyalty to her has not waivered after all these years. When Teresa reconnected with Danielle Staub, Dolores warned Teresa about the dangers of hanging around her, but in the end, she let Teresa make her own mistakes. Dolores is always there to give her friends advice, solicited or not, but she isn't afraid to tell them all what she's thinking. As a former prison guard, Dolores is one tough cookie who no one wants to mess with.
While Dolores is tough, she mainly remains calm and has only gotten upset with her cast members a handful of times. Most recently, Dolores got angry with the group for suggesting she is settling for David Principe after he failed to propose to her. While at a group function, the other housewives started discussing her relationship with David and Dolores' sudden change of heart when it comes to marriage. The entire previous season, Dolores expressed her desire to get engaged prior to moving into the house David was building at the time. Then, when David bought her a car, the women accused him of using it as a distraction from proposing to her. Dolores told everyone her relationship is none of their business and that she's happy.
Related: RHONJ: Dolores Catania & Boyfriend David Principe Allegedly Break Up
With season 12 quickly approaching, Dolores and Jennifer opened up about what fans can expect to see. In an interview with The Knockturnal (via Reality Blurb), Dolores spoke out about the upcoming season, teasing a big blow-up from Teresa. Dolores said everyone has a noteworthy moment in season 12, but it sounds like Teresa's is the biggest one of all. According to Dolores, it's above her season 1 meltdown which resulted in her infamous table flip.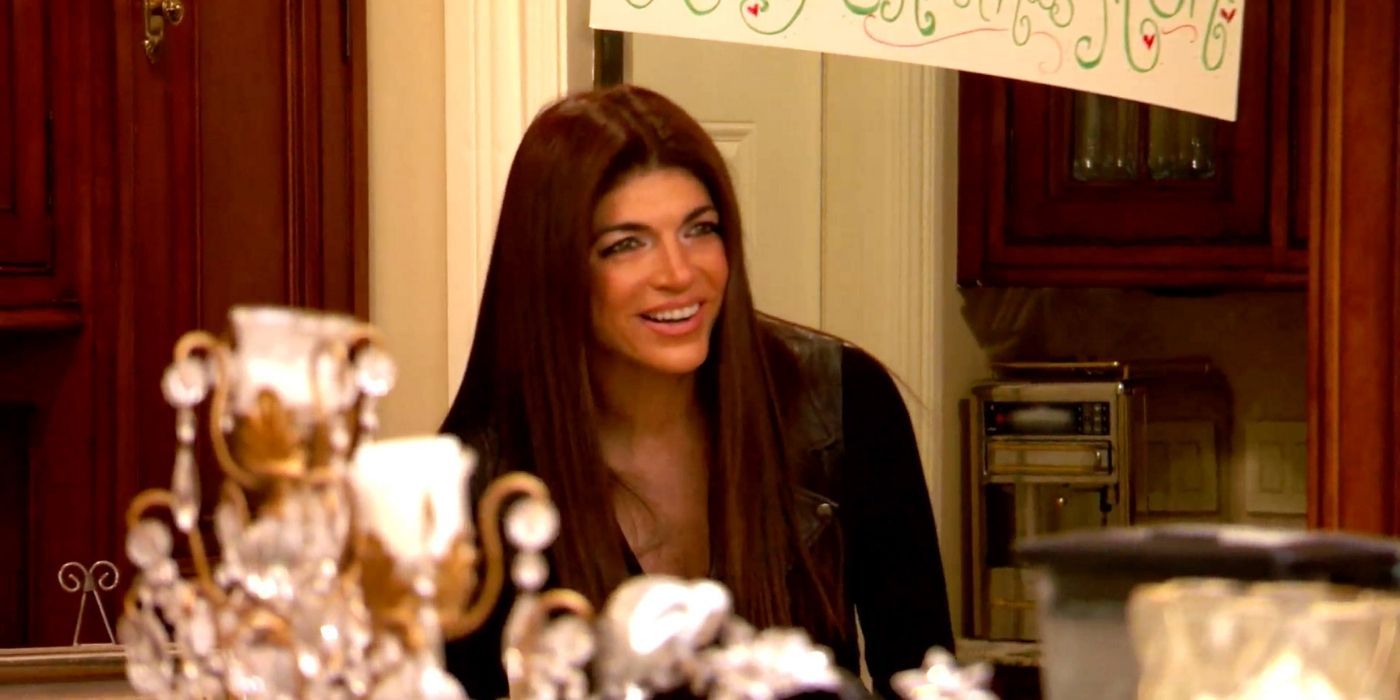 Aside from teasing Teresa's big moment, Dolores and Jennifer also gave their opinions on how they would describe this season. Jennifer stated season 12 is a hard one for everyone, featuring friendships ending but also a lot of reconciliations. She said it was a "very, very bad" season which was especially hard for her to navigate, but in the end, everything worked out. A premiere date has not been set for RHONJ season 12, but all the New Jersey housewives have promised a great season filled with many unexpected twists.
There are only a few people who could be involved in Teresa's blowup, but it will be interesting to see who elicits such a big reaction from her this time. There are rumors swirling Teresa is no longer on speaking terms with Margaret Josephs, so it's possible she got into an argument with her. Margaret also mentioned there is a surprising altercation that takes place, so maybe this is what she was referencing. It will be interesting to see who The Real Housewives of New Jersey alum argues with and what exactly the fight is about.
Next: RHONJ: Margaret Josephs Gives Update On Relationship With Stepchildren
Source: The Knockturnal (via Reality Blurb)
from ScreenRant - Feed