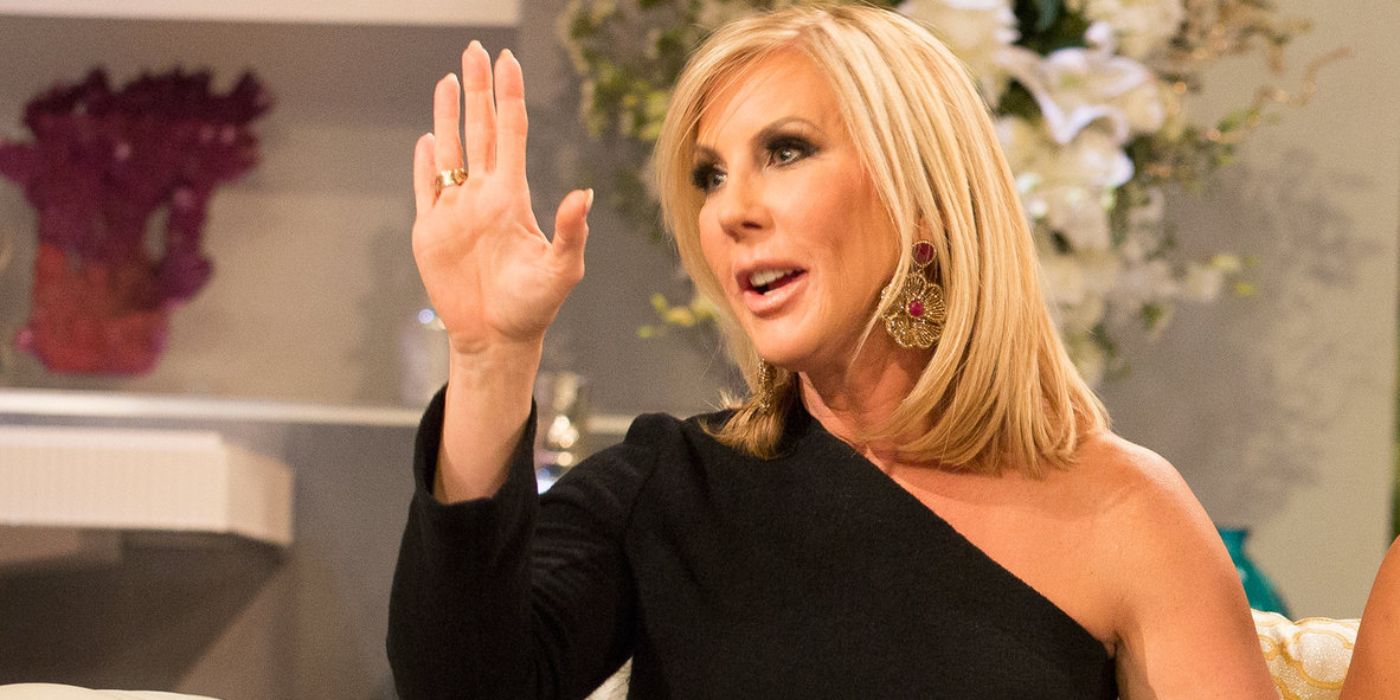 Vicki Gunvalson from The Real Housewives of Orange County has allegedly tested positive for coronavirus but insists on calling it an "unknown cold." The California mother of three has stood strong in her disbelief of the worldwide pandemic and even cried after her son revealed he had gotten the vaccination. But Gunvalson's utter denial is not sitting well with Bravo fans.
The OG of the OC, Gunvalson, has never been a stranger to controversy. The extreme drama is what kept her on The Real Housewives of Orange County for years. It came as a shock when Bravo announced that she had gotten demoted to a friend position. The original orange holder refused to be put in the corner and simply walked away from the franchise she helped start. The Coto Insurance owner has found herself in hot water in the last few months, especially when it comes to her lackadaisical approach to the pandemic. In May, she took aim at the state of California for shutting down businesses like hair and nail salons during the height of the outbreak. Now it seems she is still in denial that a serious public health issue is persisting.
Related: RHOBH: Erika Jayne Ignores Paparazzi Questions About Ex Tom Girardi
The Real Housewives of Orange County alum Gunvalson is going to once again face backlash from fans on social media. The Daily Mail revealed that Gunvalson has allegedly tested positive for Covid-19 but is in denial that she has anything but an "unknown cold." The former reality star told the outlet that her medical records were not for public consumption, and she was entitled to privacy. The 59-year-old has been an outspoken skeptic of the coronavirus vaccine and has told followers she won't get her shot because she suffers from blood clots.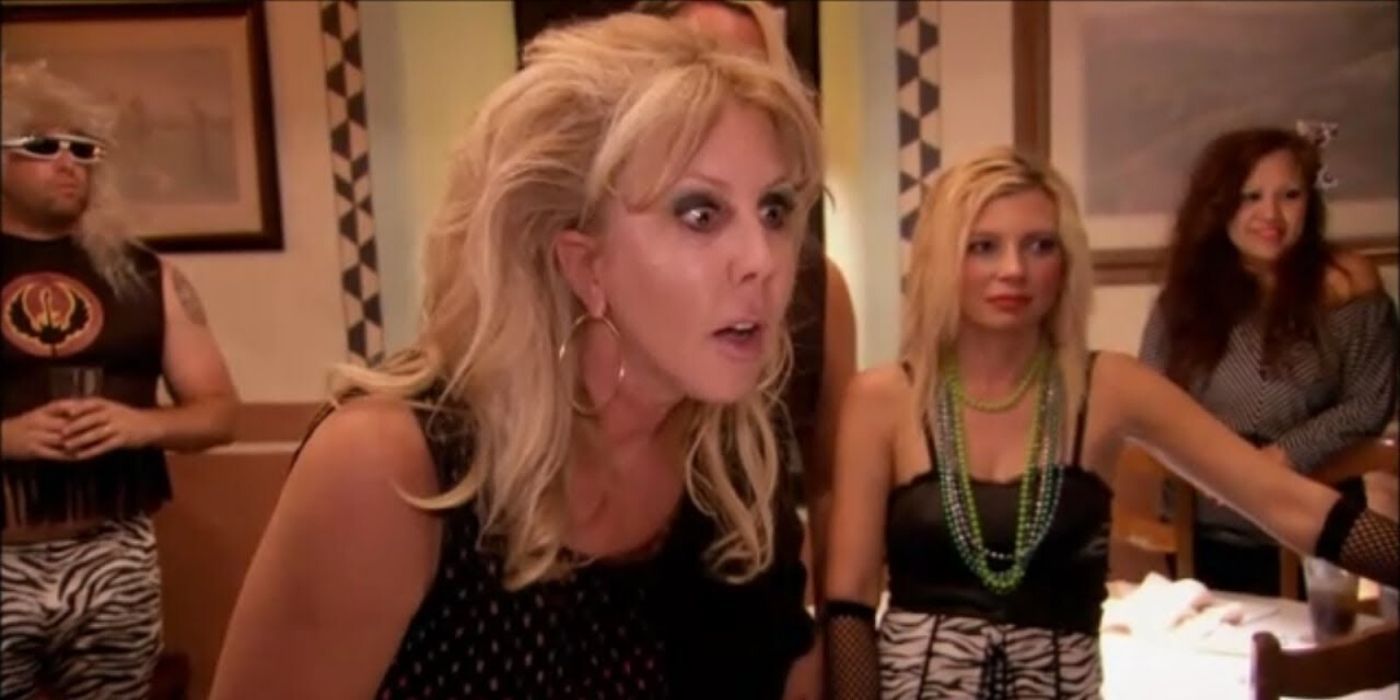 But not all RHOC fans believe her since she did admit previously that she felt heartbroken after she learned her son, Michael Wolfsmith, had been given the jab. During a post, Wolfsmith commented that he was happy to be on the side of science instead of his mother's sources, whom he called "Guns, American flags and invisible sky fairies–the All-American trifecta!" Gunvalson is not the only one in her household shun a life-saving vaccine. Her fiancé, Steve Lodge, who is running for California governor, lashed out at Lisa Vanderpump for implementing vaccine rules at her bars.
Even though Gunvalson neither confirmed nor denied her cold, there have already been reports that the housewife is too sick to be able to film the second installment of Real Housewives All-Stars. Bravo is reportedly already looking for a possible replacement for the OG. The Real Housewives of Orange County has already gotten a revamp, and there were rumors that Gunvalson would make an appearance. But now with her positive test result, it's unknown when Gunvalson will be cleared for filming.
Next: RHONY: Why Ramona Doesn't Understand Eboni's Response To Her Outburst
Source: Daily Mail
from ScreenRant - Feed