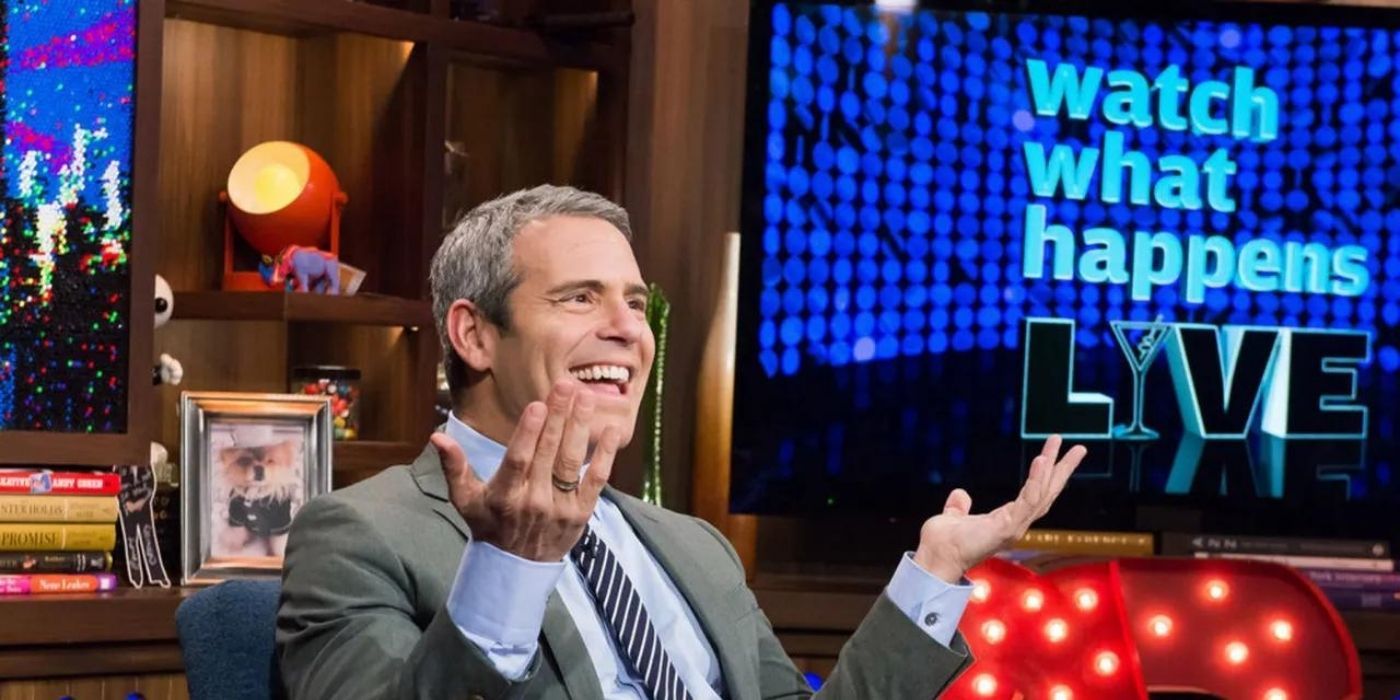 Andy Cohen revealed The Real Housewives of Beverly Hills fans will finally get some answers in regards to Erika Jayne's legal troubles in the Bravo show's explosive reunion. The 50-year-old reality star filed for divorce from her husband, Tom Girardi, in November 2020 after more than 20 years of marriage. The first moves in the separation were rather typical as Erika, a singer and reality star, asked Tom, a class-action lawyer, for spousal support. Since then, many new details came to light that made the divorce seem like a runaway rather than a love lost situation. Some of Tom's clients started to sue the 82-year-old for allegedly pocketing some of their settlement money for personal use and that this out of nowhere celebrity divorce was a way for Tom to hide his crimes.
Since then, Erika was dragged into Tom's legal troubles when it was revealed that Erika was being sued for $25 million by the person in charge of overseeing the bankruptcy case involving Tom's law firm. According to legal documents, Erika is now involved in her husband's case because they believe she was fully aware that the firm was paying for her expenses for at least 12 years. The trustee then decided to ask the court to order Erika to pay off millions she spent plus interest. Since all of the expenses that were paid out were approved by Erika herself, Ronald, the lawyer on Tom's legal case, gave Erika a limited-time offer to pay 10 percent if she voluntarily pays back the $25 million she owes. The lawyer continued to note that the reality star has 10 days to complete the transaction, or he will move forward with the lawsuit, adding that he's offering to pay the percentage of her voluntary payment in order to help the victims.
Related: RHOBH: Lisa Rinna Is The Only Housewife Erika Jayne Is Still Friends With
Now that The Real Housewives Of Beverly Hills reunion special is quickly approaching, Bravo host Andy Cohen reassured fans during his SiriusXM's Radio Andy podcast that Erika doesn't hold back in revealing new details with Tom's legal troubles, his dementia diagnosis, infidelity, and money issues. "The drama kept coming up because there were tentacles of the drama that involved all the other ladies," Andy said. "I will say, we did a big chunk of her marital drama earlier in the day, and then I would say the last 90 minutes was a very spirited conversation about the cast and what's going on." Andy added that many viewers submitted extremely insightful questions and Erika's responses were always "fascinating, engaging and surprising." Despite being sued in civil court, Andy reminds viewers that she hasn't been charged with a crime, so she was allowed to discuss everything she was comfortable opening up about.
As for the rest of the reunion, Andy noted there was plenty of drama, from Erika breaking down into tears to Garcelle Beauvais and Dorit Kemsley getting into it. However, Andy loved that every housewife came to play and no one walked off set in anger or in tears. "Lisa Rinna was commenting at the end, she said, 'You know what, everybody sat here and took it today,' which was true. Everybody faced the music. They were all there, they were all engaged, they were all in it."
Though plenty of drama occurred throughout this season of The Real Housewives of Beverly Hills, it's no surprise that the majority of the reunion was dialed into Erika's legal troubles. For starters, the drama unfolding in her life is more relevant and entertaining than the drama viewers already watched in previous episodes. Secondly, cast members and fans alike all want to see and hear Erika's authentic truth when it comes to what she did and didn't know about her husband's alleged crimes. It's unclear if Erika will get charged further down the line, but it seems as though every lawyer involved in the case will be watching this reunion very carefully.
Next: RHOBH: Kyle Richards Shares What Mauricio Thinks About Erika Jayne
Source: SiriusXM's Radio Andy/YouTube
from ScreenRant - Feed