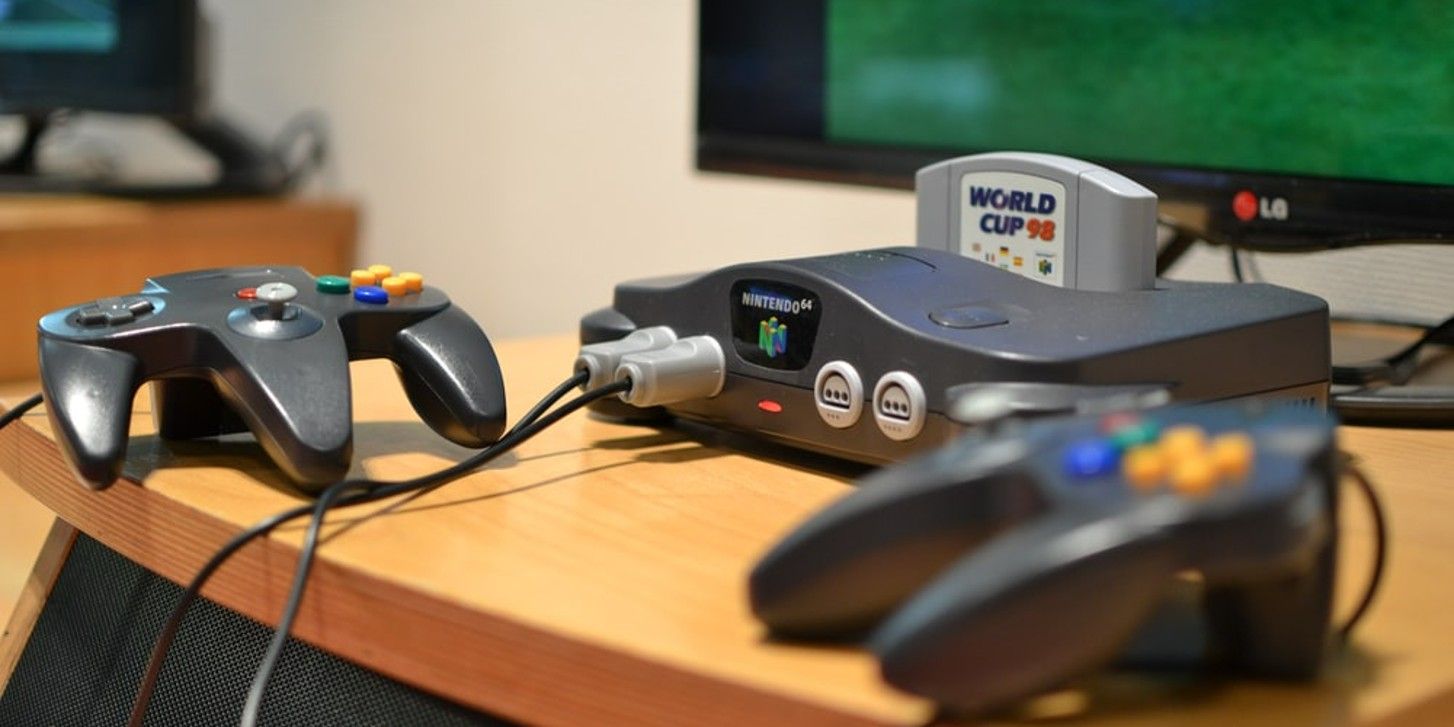 A Nintendo leaker has corroborated claims that classic Nintendo 64 games could soon be coming to Nintendo Switch Online, though has speculated that they may arrive at a price. Rumors of an expansion to Switch Online have been rife for some time, with many believing Nintendo is set to announce Game Boy and Game Boy Color additions.
Nintendo Switch Online is a subscription service that allows players online access to their favorite games. Without being a subscriber, players aren't able to play the majority of online multiplayers, with some exceptions including Fortnite. As well as making multiplayer possible, Switch Online includes access to two virtual console libraries, one for the NES and one for SNES. The virtual consoles don't include the full library of games for each of the classic consoles, but they do offer easy access to retro titles like the original The Legend of Zelda, Donkey Kong, and Super Mario Kart.
Related: Nintendo Switch Dock Made Out Of N64 Includes GameCube Controller Ports
A Eurogamer report recently claimed that as well as adding Game Boy games, Nintendo Switch Online will be seeing other console expansions in the future. Nintendo leaker and YouTuber Nate the Hate has gone one step further, noting that Eurogamer is correct, and claiming that the next retro console to come to Switch Online will be the N64 (via NintendoLife). The leaker goes on to speculate that Nintendo could add a new paid tier when adding N64 games to the online service due to the added value of the titles. Nintendo Switch Online currently costs $20 per year.
See the video on YouTube here.
The Nintendo 64 is one of the company's most adored consoles, with a vast back catalog of classic games from some of Nintendo's biggest IPs. If rumors of the service are true, players could soon be able to access games such as The Legend of Zelda: Ocarina of Time and Majora's Mask, and barring any potential licensing issues, even games like Diddy Kong Racing or GoldenEye 007.
Nintendo hasn't yet confirmed the rumors, meaning an N64 addition to Switch Online may not be on the cards at all. The company will hopefully listen to players' requests for the service, something that has recently happened with a new Switch update that added the highly-requested Bluetooth earphone support for the console. Whether or not the company will also implement N64 games remains to be seen, but demand for the service is high, suggesting many will be happy to pay for the pleasure of easy access to N64 titles from the late 90s and early 2000s.
Next: Is The N64 Classic Still Coming?
Source: YouTube/Nate the Hate (via NintendoLife)
from ScreenRant - Feed