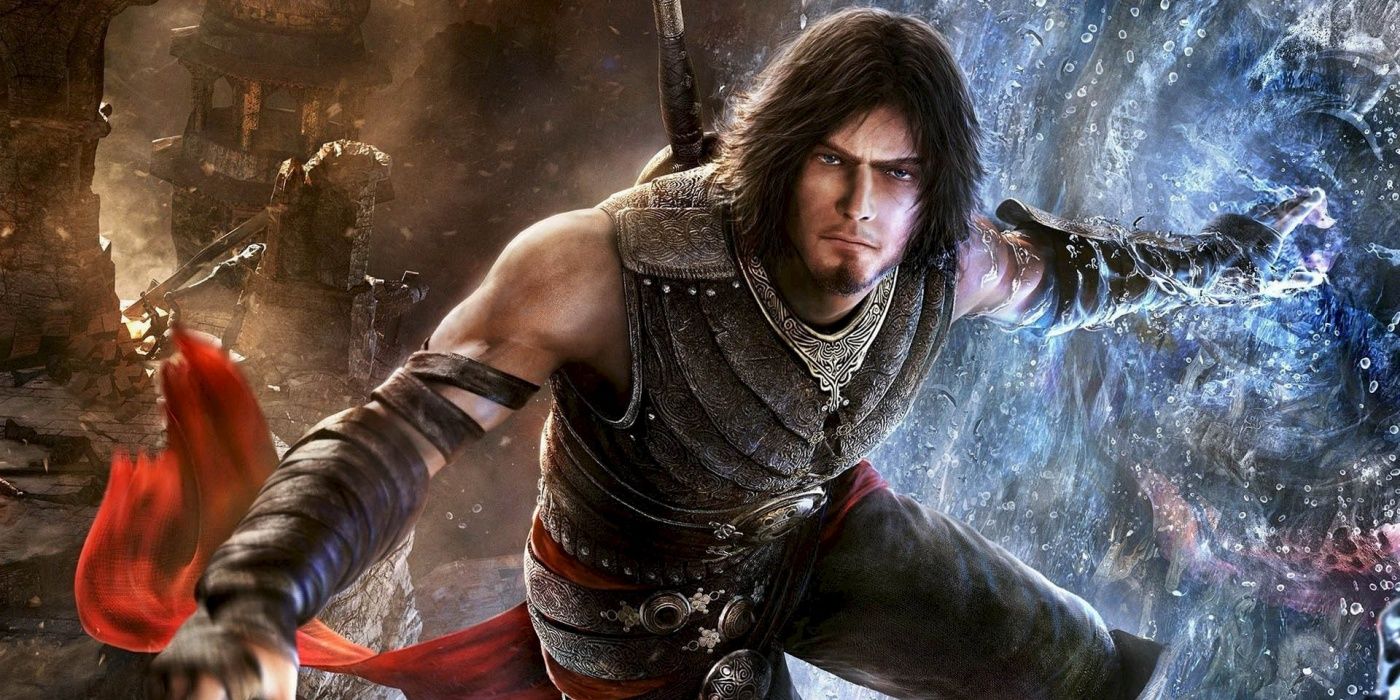 During an interview with Wassup Conversations' Hamidreza Nikoofar, Prince of Persia creator Jordan Mechner revealed he worked on a new installment a few years ago that never got off the ground. Inspired by the likes of Robin Hood and Arabian Nights, the first Prince of Persia launched in 1989 as a fantasy platformer on the Apple II.
Two more entries would launch before Ubisoft acquired the rights in the early 2000s, which culminated in a 2003 action-adventure reboot from the Splinter Cell studio, Ubisoft Montréal. The once popular brand has taken a backseat in recent years, long leaving many to wonder whether the publisher had abandoned the Prince and his escapades. Fortunately, Ubisoft is revisiting the IP with its Pune-based team helming production on The Sands of Time remake.
Related: How Prince of Persia's Sands Of Time Remake Can Improve The Original
Jordan Mechner's new book, Samak the Ayyar: A Tale of Ancient Persia, served as the topic of discussion during his recent interview with Hamidreza Nikoofar. The work itself is an English translation of an ancient Persian tale that's historically been shared via the oral storytelling tradition. When asked how he became involved in such a effort, Mechner said he first heard of Samak the Ayyar several years ago while researching for a new Prince of Persia installment that "ended up not coming together."
This isn't the first time the public's been made aware of an axed Prince of Persia game at Ubisoft. Just last year eight-year-old gameplay footage of a reboot entry gained popularity online, despite sitting on YouTube fore a lengthy period of time. Boasting Redemption as its subtitle, this particular endeavor went on to inspire the pitch for 2012's Colonial America-set Assassin's Creed III. Whether or not Redemption constitutes the same project Mechner references in the video above isn't currently known.
Barring a mobile titles, remake, and VR escape room experience, Prince of Persia has remained dormant for over a decade, its last mainline entry hitting stores in 2010 as The Forgotten Sands. Hopes are high The Sands of Time remake will reignite interest in the brand and culminate in the development of a brand-new game.
Next: How Assassin's Creed Succeeded Off Prince Of Persia & Splinter Cell
Prince of Persia: The Sands of Time's remake is currently in development for PC, PS4, and Xbox One platforms, though Ubisoft has yet to share a firm release date.
Source: Hamidreza Nikoofar/YouTube
from ScreenRant - Feed