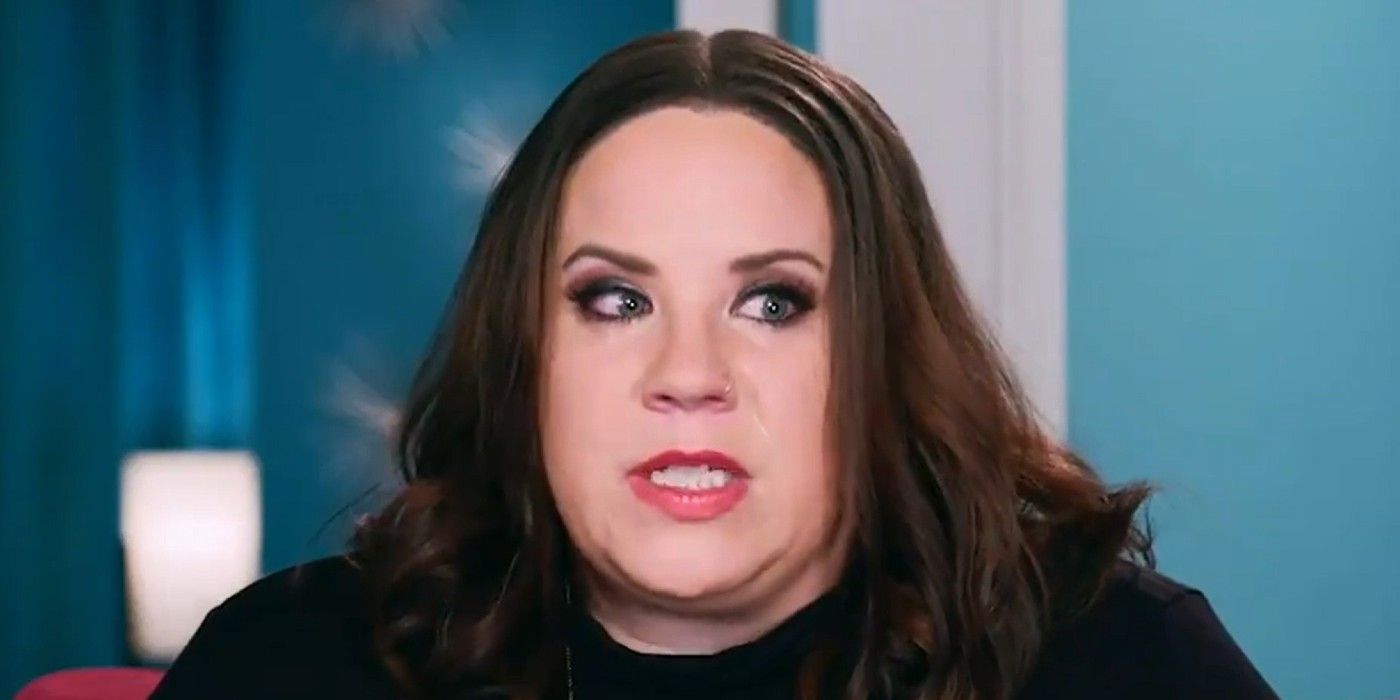 Whitney Way Thore and Chase Severino from My Big Fat Fabulous Life had a heartbreaking split on the show, and it's time to talk about why Whitney may still have feelings for her ex. Whitney and Chase had a complicated relationship that reached a bitter end on season 8 after Chase shockingly confessed that he'd been unfaithful. Although she's now in a new relationship and has a growing family, there are some clues that Whitney might not be over her ex-boyfriend.
Whitney's relationship with Chase ended brutally, but it had formerly been one of reality star Whitney's most meaningful romances. Whitney is not known for having the best luck with men, as she has been cheated on and lied to time and time again. In the end, Chase turned out to be just like Whitney's other untrustworthy exes. In a dramatic season 8 confrontation, Chase revealed that he had cheated on Whitney, and said that he was expecting a child with the other woman. Although the conclusion of their relationship was cruel, Chase is still the favorite ex among many My Big Fat Fabulous Life fans. Today, Whitney has a mysterious French boyfriend and Chase has a family of his own, but Whitney may wish things could be different.
Related: My Big Fat Fabulous Life: All About Whitney's Mom Barbara Thore
After a year of not speaking, Whitney and Chase recently met for drinks to catch up. It's surprising that Whitney would have any interest in rekindling even a platonic friendship with Chase after the heartbreak he put her through in 2020. Whitney's eagerness to allow Chase back into her life implies to some fans that she might still be holding out hope for their relationship. Whitney is known to grieve the ends of her relationships long after they're finished, as seen in her ongoing struggle to move on from the trauma Whitney's ex-boyfriend Avi Lang inflicted upon her. Whitney and Chase were on their way to getting married only a year ago, which makes it unlikely that the My Big Fat Fabulous Life star has managed to move on from Chase completely.
In an exclusive clip shared with People, Whitney commented on her get-together with Chase, "He looks really good, and it's just bizarre to be in a room with someone you used to be so close with, but they feel like a stranger." Whitney started her thoughts on the meetup by discussing Chase's handsome appearance, which many fans will take as a sign that she still has a romantic interest in her ex-fiance. As the conversation continued, however, the pair of ex-lovers started talking about Chase's baby daughter Aurora. Surprisingly, Whitney was happy to talk about Chase's child because she believes "children are gifts, no matter what." By reaching out to Chase only a year after their explosive breakup, Whitney indicated that she might not be over her ex, but her embrace of Aurora may tell a different story.
Whitney is an emotional reality star that often gets tangled in complicated relationships, and the end of her engagement with Chase left much to be desired. It's difficult to imagine that Whitney has moved on from Chase after the abrupt end of their romance, but the former couple's conversation demonstrated that Whitney was happy for Chase's new family. Whether or not Whitney is truly over Chase is sure to be revealed in upcoming My Big Fat Fabulous Life episodes.
Next: My Big Fat Fabulous Life: Everything To Know About Todd Beasley
Source: People
from ScreenRant - Feed