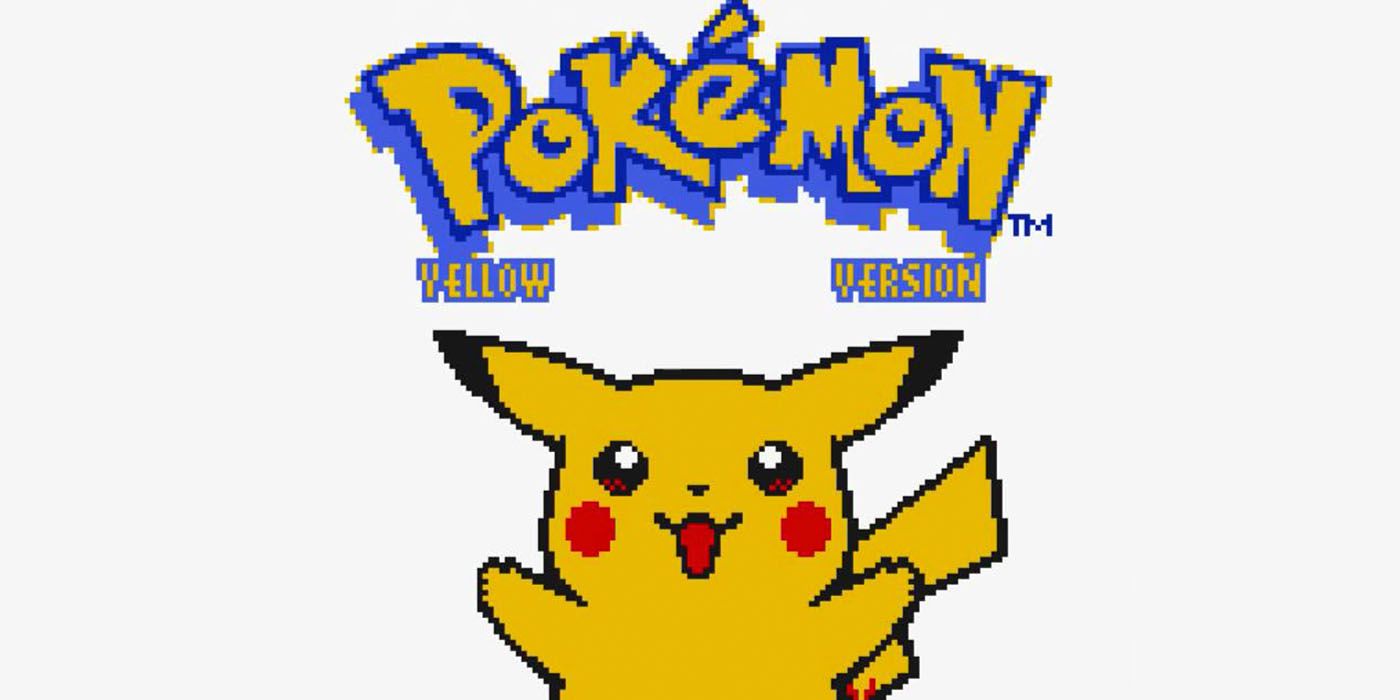 A talented Minecraft player has built a working Nintendo Game Boy Color that plays some cute Pikachu animations from Pokémon Yellow. Fans can build virtually anything in Microsoft and Mojang Studios' block-and-physics-based sandbox, ranging from meticulously crafted sailboat sculptures to trendy modern penthouses.
Naturally, some Minecraft players have created impressive tributes to their favorite video games, remaking the detailed realm of Hyrule from the Legend Of Zelda: Breath Of The Wild into a Survival map and building a giant statue of NieR Automata protagonist 2B. In the case of Pokémon, fans have recreated the original Pokémon Red And Blue's 150 character sprites and built eye-catching monuments of Wailord and other Water-type Pokémon.
Related: Minecraft Player Gets An Impossible Enchantment In Survival Mode
A couple of days ago, Reddit user zeezygg posted a brief video of their impressive Pokémon-themed Minecraft creation to r/Minecraft. This project is a giant-sized, fully working replica of the Game Boy Color that plays some of Pikachu's animations from Pokémon Yellow when activated. Sure enough, when zeezygg's avatar presses the Game Boy's buttons, the adorable image of Pikachu appears on the large, floating screen that is connected to the unit, greeting the viewer with smiles and floating hearts.
Check out the video on Reddit here.
Released on the Game Boy Color in 1999, Pokémon Yellow was an updated version of the original Pokémon Red And Blue that replaced the game's three starter Pokémon with a Pikachu that remained outside of its Pokéball and followed the player around on their journey. Players could feed, play with, and care for their Pikachu, who showed its emotions with a variety of cute face animations. This premise emulated the Pokémon anime that was airing its first season at the time, with Pokémon Yellow also redesigning certain characters to resemble their television counterparts – and featuring several encounters with Team Rocket's Jesse and James. Pokémon Yellow would also see a Nintendo Switch remake years later with Pokémon: Let's Go, Pikachu! and Let's Go, Eevee! in 2018 - which coincided with Yellow's 20th anniversary.
Zeezygg's giant-sized Minecraft Nintendo Game Boy Color replica is no small feat of virtual craftsmanship. Plus, the cute Pikachu animations it plays when activated are sure to put a smile on the face of anyone with fond memories of playing the original Pokémon Yellow back in the day. The timing couldn't be better either, as the Pokémon franchise is currently celebrating its 25th anniversary in 2021 – meaning that the ever-lovable Pikachu is as much in the spotlight now as it was in 1999.
Next: How Pokémon's Gym Leaders & Elite Four Got Easier Over Time
from ScreenRant - Feed