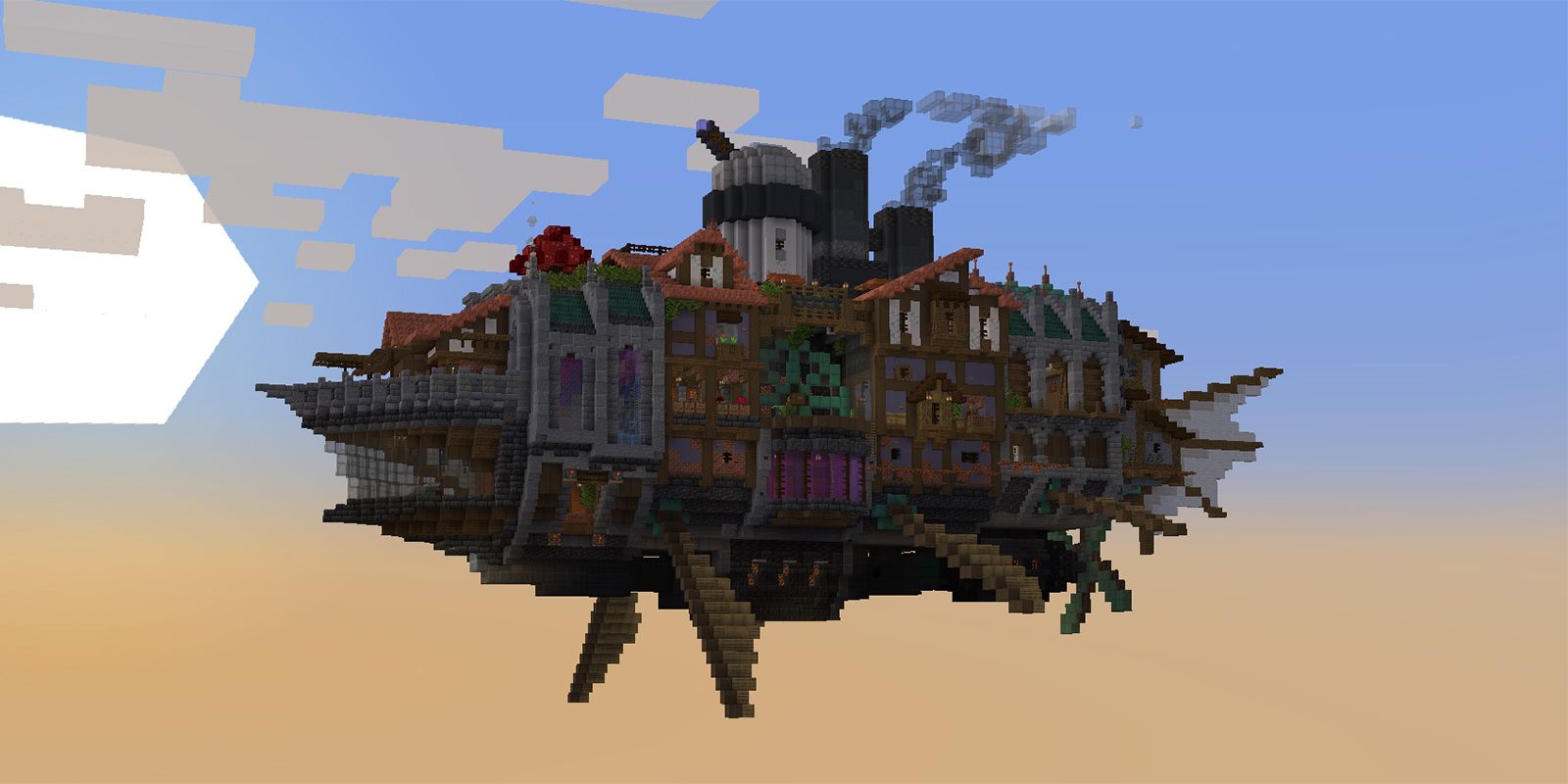 One talented Minecraft builder has recently completed their project of a gorgeous steampunk airship that is floating high above the ground in the skies. The build would fit perfectly in an aerial clockwork city that was constructed by a group of talented Minecrafters in the distinctive steampunk style a few months ago.
That remarkable Minecraft steampunk city is an incredibly detailed aerial settlement that took a team of players seven months to build. The central area of the project is occupied by the city with cleverly stylized buildings and a huge clock mechanism overshadowing the entire scene. The aerial burg is surrounded by almost a dozen airships and smaller districts, kept in the air by giant balloons. As much as the project itself is fascinating, even more impressive is a timelapse video that shows the process of creating the city in roughly ten minutes of sped-up footage.
Related: Clever Minecraft Illusion Creates Endless Hallway
Over on Minecraft's incredibly popular subreddit, user shugoki_is_a_sin has shared a gorgeous steampunk airship, which looks like a compact aerial city with its distinctive chambers. The project gives a striking impression of a habitable, almost living construct, strongly resembling the industrial design of Hayao Miyazaki's Howl's Moving Castle, which was listed as an inspiration for the builder. The project is complete with a meticulously designed interior, and a world download is available for everyone to enjoy. One would imagine that getting inside the elevated airship might pose a challenging task involving Minecraft's elytra, but the author revealed that there's another, more aesthetically fitting way. The player built a Redstone cannon that launches them precisely into the airship using a perfectly timed TNT explosion.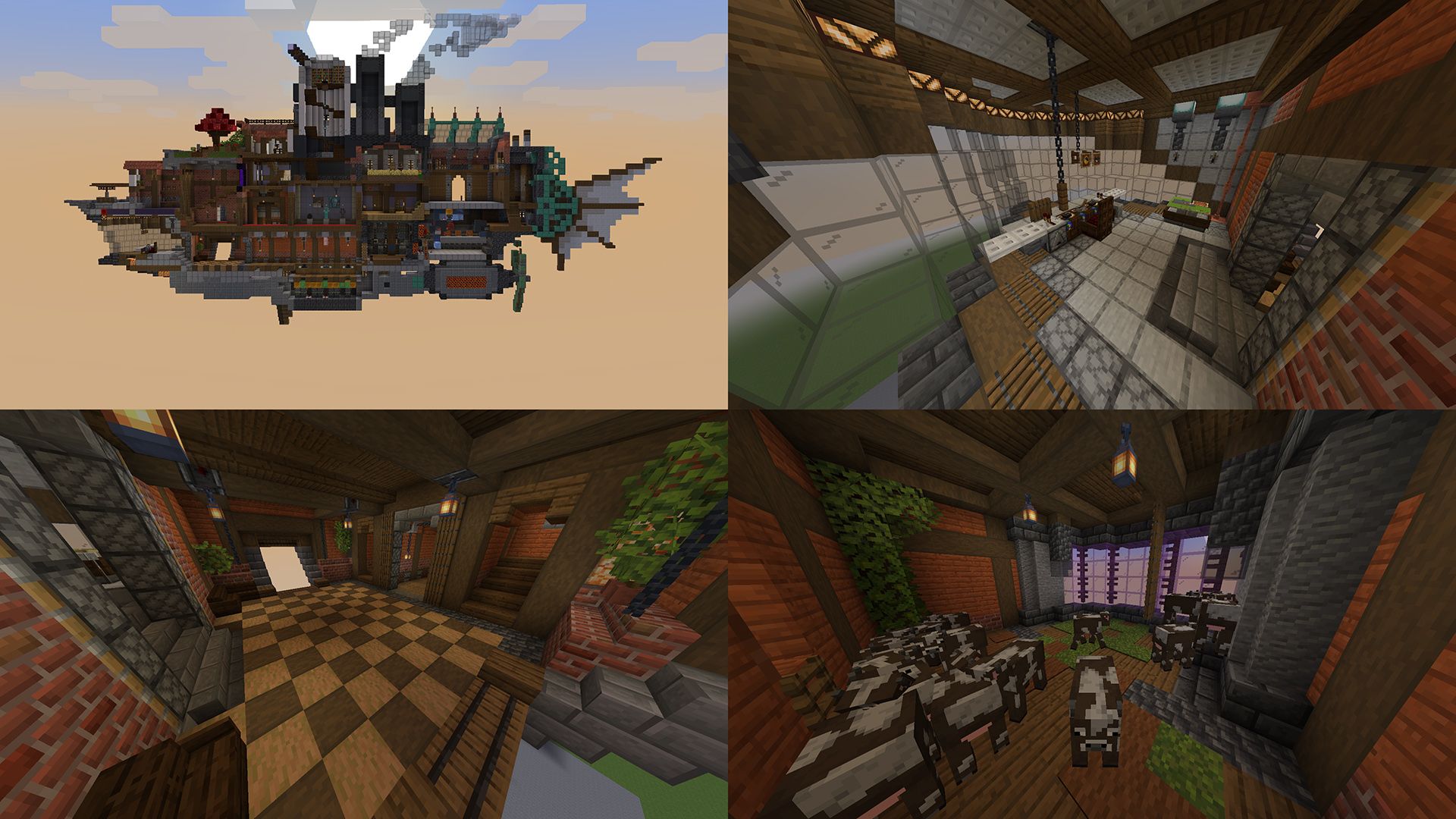 A different Minecraft player has recently adopted a similar approach to turning huge machines into thriving settlements. This architect created an abandoned container ship in Minecraft that has been turned into a small town with numerous huts and cabins. Thanks to trees and foliage overgrowth, the project looks almost like an ordinary village. The true nature of the town, however, is given away by the fact it is placed on top of huge containers on a cargo ship, resembling a location from Borderlands.
Making a house a home in Minecraft is not that complicated, but turning a floating aerial machine into cozy living quarters is an undertaking worth admiring. The airship's builder has clearly shown that there are numerous opportunities for talented creators to share their vision by making something unique and extraordinary, even a dozen years after the game's initial release. The gorgeous machine looks disarmingly charming, making Minecraft fans wish they were steampunk skylords.
Next: Minecraft Player Discovers A Way To Create Broken Glass In Survival
Minecraft is available on all platforms.
Source: shugoki_is_a_sin/Reddit
from ScreenRant - Feed