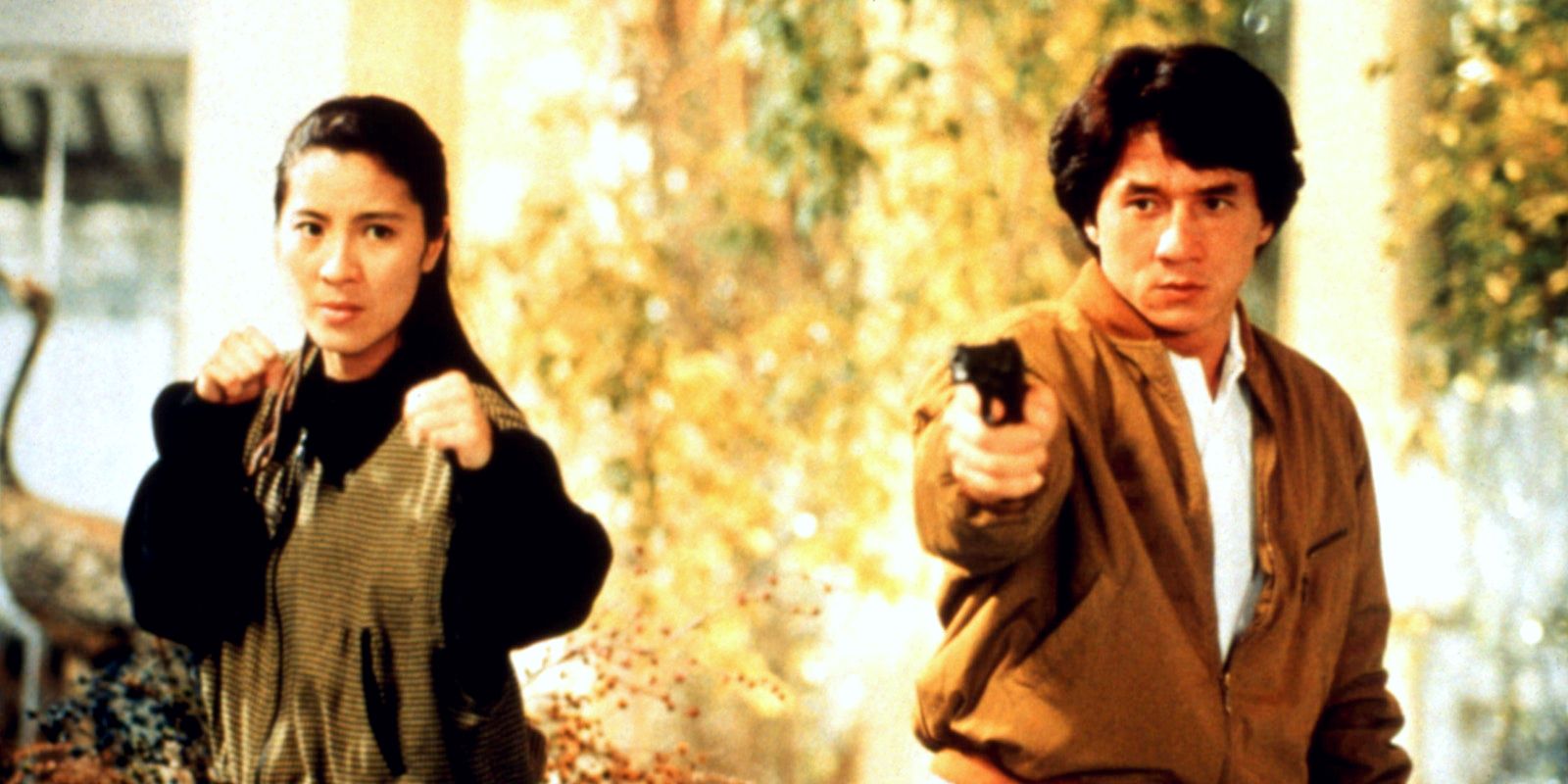 Renowned actress and martial arts expert Michelle Yeoh has revealed that she changed Jackie Chan's view of women after beating him in a fight. Yeoh, who was born in Malaysia but rose to fame with Hong Kong action films of the 1990s, is set to appear in Shang-Chi And The Legend Of The Ten Rings, the latest MCU film, which also happens to be the first to feature an Asian lead. Yeoh has starred in dozens of iconic martial arts movies including Crouching Tiger, Hidden Dragon, The Stunt Woman, Supercop, and Yes, Madam, though American audiences may know her best from Tomorrow Never Dies, Memoirs Of A Geisha, and the recent Gunpowder Milkshake.
Yeoh, although initially interested in being a ballet dancer, was forced to choose another path after a back injury. She soon transitioned into acting where, during a television commercial shoot in the mid-1980s, she first met Jackie Chan. Yeoh and Chan would go on to work together in the 1992 film Supercop, in which she plays the second lead, the Director of INTERPOL. Yeoh, like Chan, is well known for doing her own life-threatening stunts and, in the film, jumped a motorcycle onto a moving train!
Related: Gunpowder Milkshake Features A Martial Arts Icon (Where You Know Her From)
During a recent interview with The Guardian to promote Shang-Chi, Yeoh recounted her experience with Chan on Supercop. Chan, who has since admitted to not always treating women with respect, was apparently put right after a particular encounter he had with Yeoh. When asked whether Chan believes women belong in the kitchen rather than in action films, Yeoh replied: "He used to. Until I kicked his butt." Chan similarly once pleaded for her to stop doing such crazy stunts. When she pointed out that he does crazy stunts all the time, Chan replied: "That's because when you do one, I have to go one better."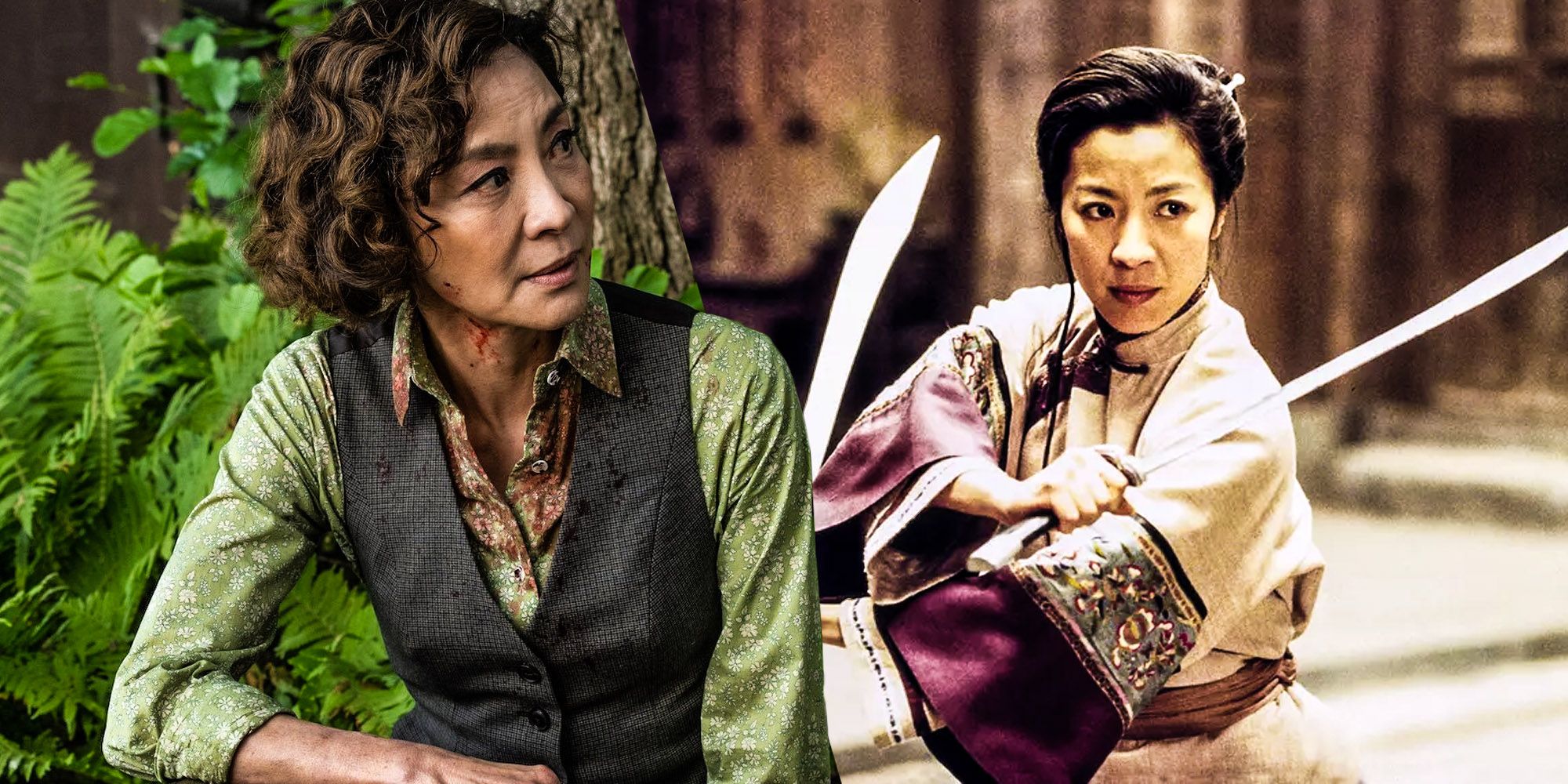 Although it seems like Chan's attitudes towards women have since changed, Yeoh does suggest that at least part of Chan's outlook could have to do with Asian culture in general. Upon getting married in 1988 to Dickson Poon, Yeoh actually retired from acting for four years, later explaining: "I saw marriage as a full existence … Maybe it comes from Asian culture, but my thinking was that I couldn't be running around all over the world jumping off buildings if I was going to give my marriage 100%." Of course, cultural upbringing can't be blamed for all of Chan's behavior, as it seems, according to his memoir Never Grow Up, that he frequently mistreated women (and people in general) during the early years of his career.
It's not clear if Yeoh literally beat Chan in a fight or if she metaphorically "kicked his butt" by one-upping him on a stunt, but Yeoh's martial arts expertise suggests it's entirely possible that she would indeed be capable of beating Chan in a fight if the two went head-to-head. Whatever friction may have existed between the two stars in the past seems gone now though, with Yeoh's attitude towards the whole affair appearing rather light-hearted. Whatever the case, it seems that however difficult it was for Chan to do stunts in the '80s and '90s, it was doubly hard for Yeoh, a woman, not because of the stunt work itself, but because of the attitudes towards women in the action film industry at the time. Yeoh brings more martial arts magic to the screen this month when Shang-Chi And The Legend Of The Ten Rings releases in theaters.
More: Michelle Yeoh's Guardians Of The Galaxy Character Aleta Ogord Explained
Source: The Guardian
from ScreenRant - Feed