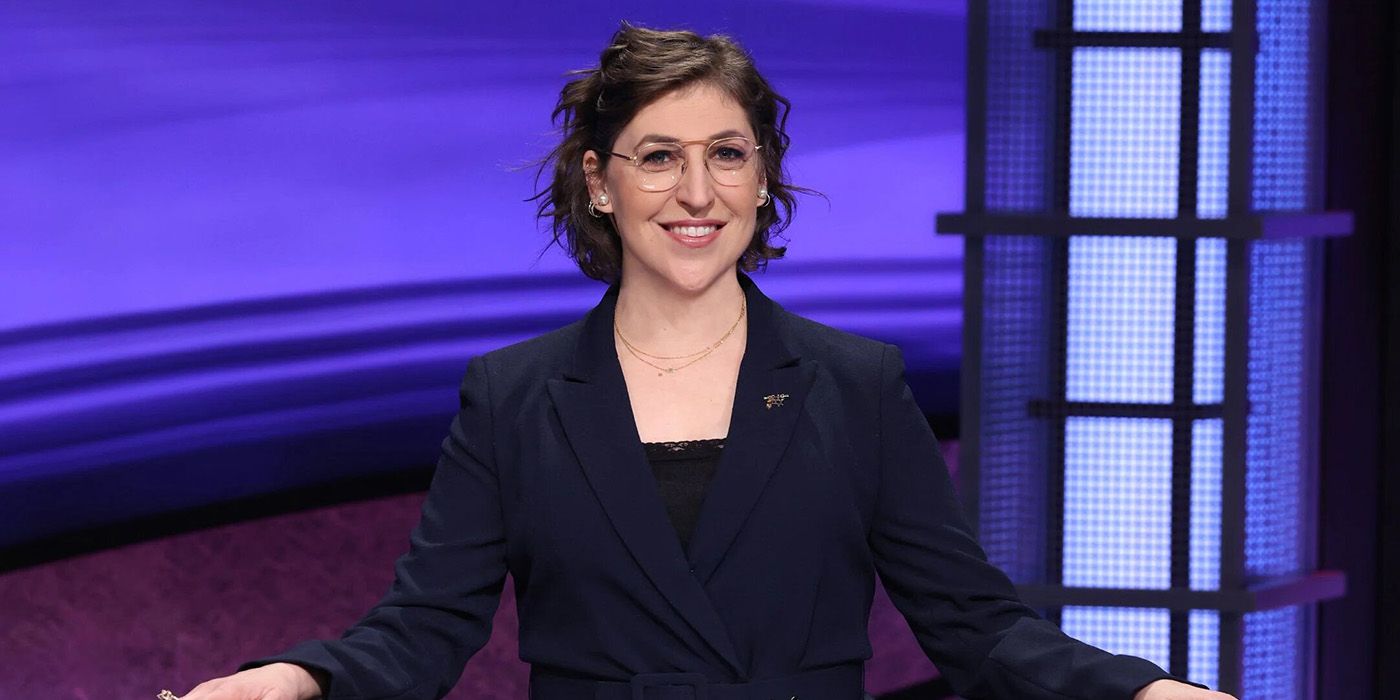 Mayim Bialik wants to eliminate Jeopardy! hosting drama. Earlier this year, former Jeopardy! champion, Ken Jennings, kicked off the roster of guest hosts after Alex Trebek's final episodes aired. Featuring a mixed bag of talent behind the podium, including Bialik, Dr. Oz, Anderson Cooper, and Reading Rainbow star LeVar Burton, Jeopardy! continued to search for a permanent host.
Last month, Jeopardy! revealed that executive producer, Mike Richards, was the frontrunner to become the new permanent host, and Bialik would host occasional prime-time specials of the trivia game show. Following the announcement that Sony Pictures Television was in negotiations with Richards, controversial comments made by Richards on a deleted podcast and former allegations of pregnancy discrimination resurfaced. Ultimately, Richards was fired from his position as executive producer on Jeopardy! and Wheel of Fortune. Recently, Jeopardy! announced that Bialik and Jennings would serve as hosts for the remainder of the season.
Related: Pat Sajak's Wheel Of Fortune 2019 Absence Explained (& Who Took Over As Host)
Per NBC News, Bialik hopes to eliminate the drama factor surrounding Jeopardy! as the temporary host. Bialik launched her stint as Jeopardy! host on September 20, after Richards' previously recorded episodes for season 38 concluded. Slated to host episodes through November, Bialik said she was eager to help after Richards' exit. Bialik revealed that she wants to bring stability and consistency back to the game show and hopes viewers will focus on the gameplay. Read what Bialik said about all the Jeopardy! hosting drama below:
Like I said, my interest right now is for the viewers to not think much about what's going in terms of hosting, meaning I'd like to be as much of a neutral to pleasant presence as host of what's going to be a lot of episodes between now and several months from now. I really don't want to make it about me, because it's not. I don't think anyone who guest-hosted was trying to make it about them, per see. Really, [I'm] just trying to decrease any drama factor going on and kind of go back to this incredible, iconic show, which has a very long, long streak going right now, as well, with Matt Amodio.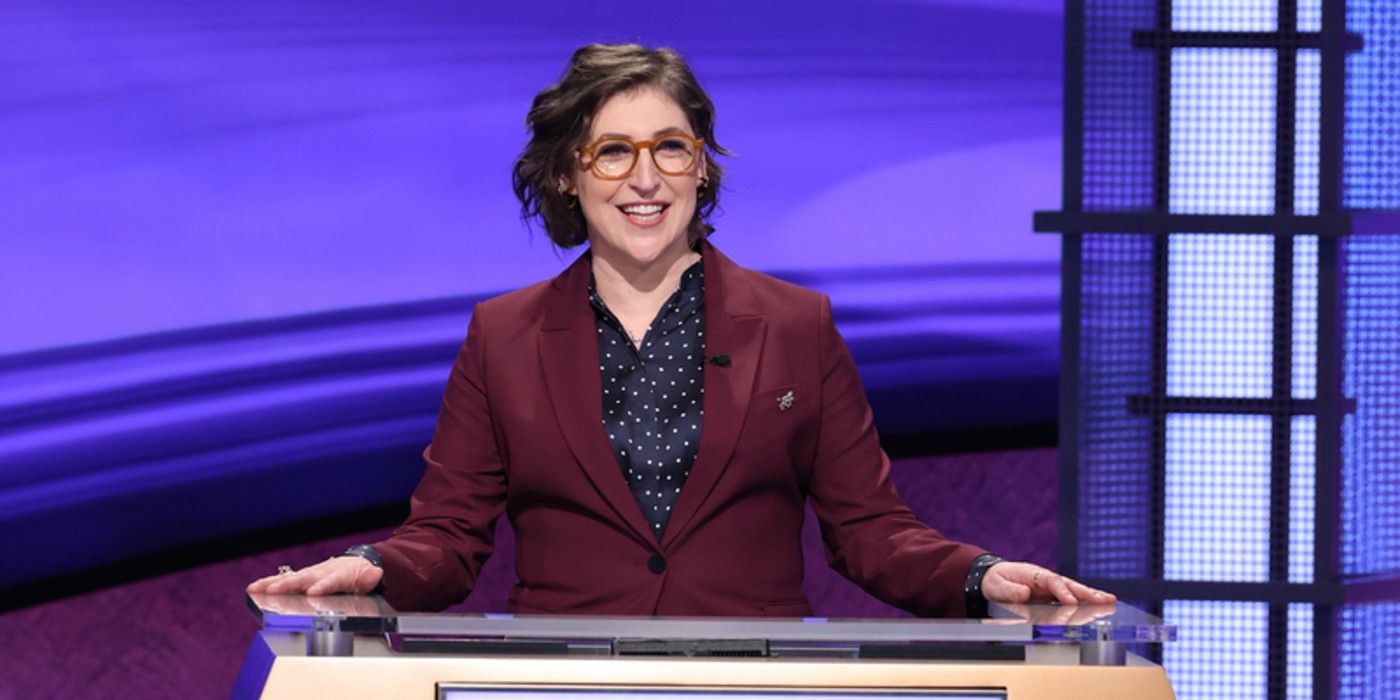 Indeed, Jeopardy! experienced a slew of changes after Trebek's passing. Of course, Bialik appears adamant about steering away from the recent turmoil the game show has faced and focusing on the contestants, namely Matt Amodio. Currently, Amodio has snagged 23 consecutive wins and has played through numerous guests hosts. As it stands, Bialik continues to receive positive remarks across the board for her new hosting gig, and many fans feel Bialik's Jeopardy! episodes will offer a fresh take on the longtime series.
It remains to be seen who will emerge as a frontrunner for the permanent host, but Jeopardy! has bought some time by putting Bialik and Jennings at the helm for the rest of the season. Recently, Burton confirmed he is no longer interested in becoming the permanent host of Jeopardy!, which disappointed fans. Of course, Jennings could reignite his chances of filling the coveted position with his upcoming performance. Overall, Bialik seems to be taking a page from Trebek's book by committing to a drama-free, wholesome, and educational environment at Jeopardy!.
Next: Jeopardy's New Host Backlash & Controversies Explained: What's Gone Wrong
Source: NBC News
from ScreenRant - Feed